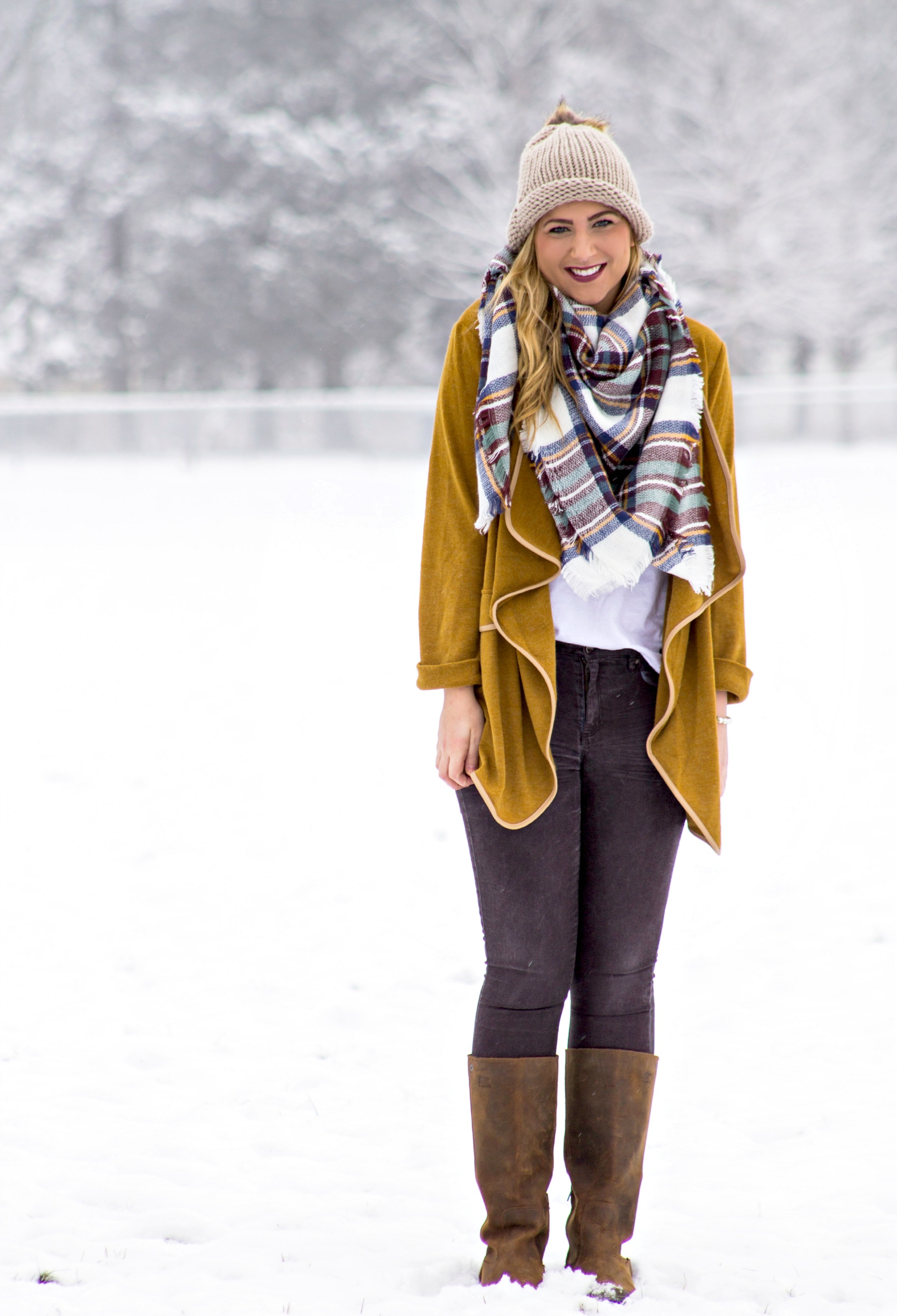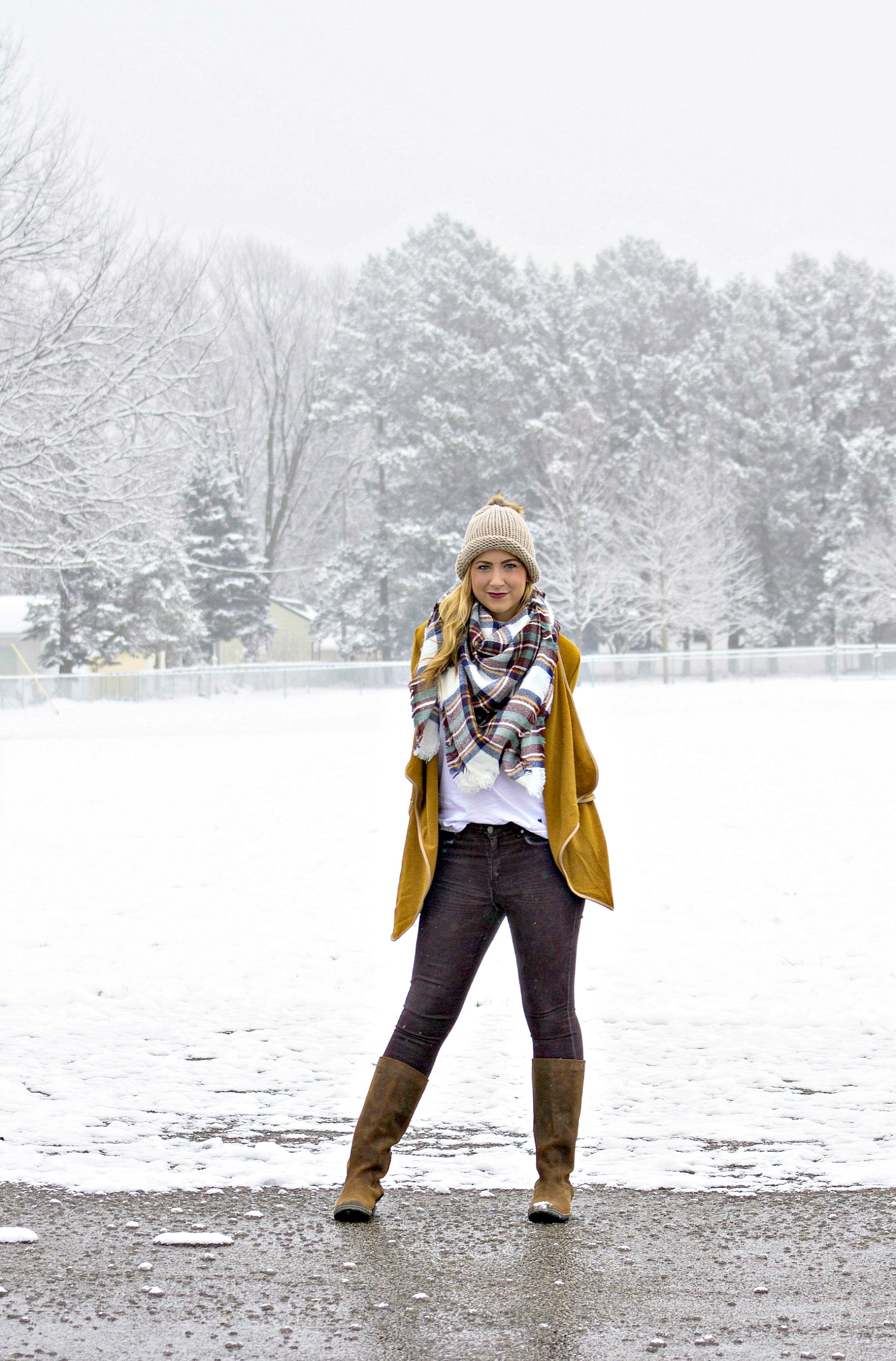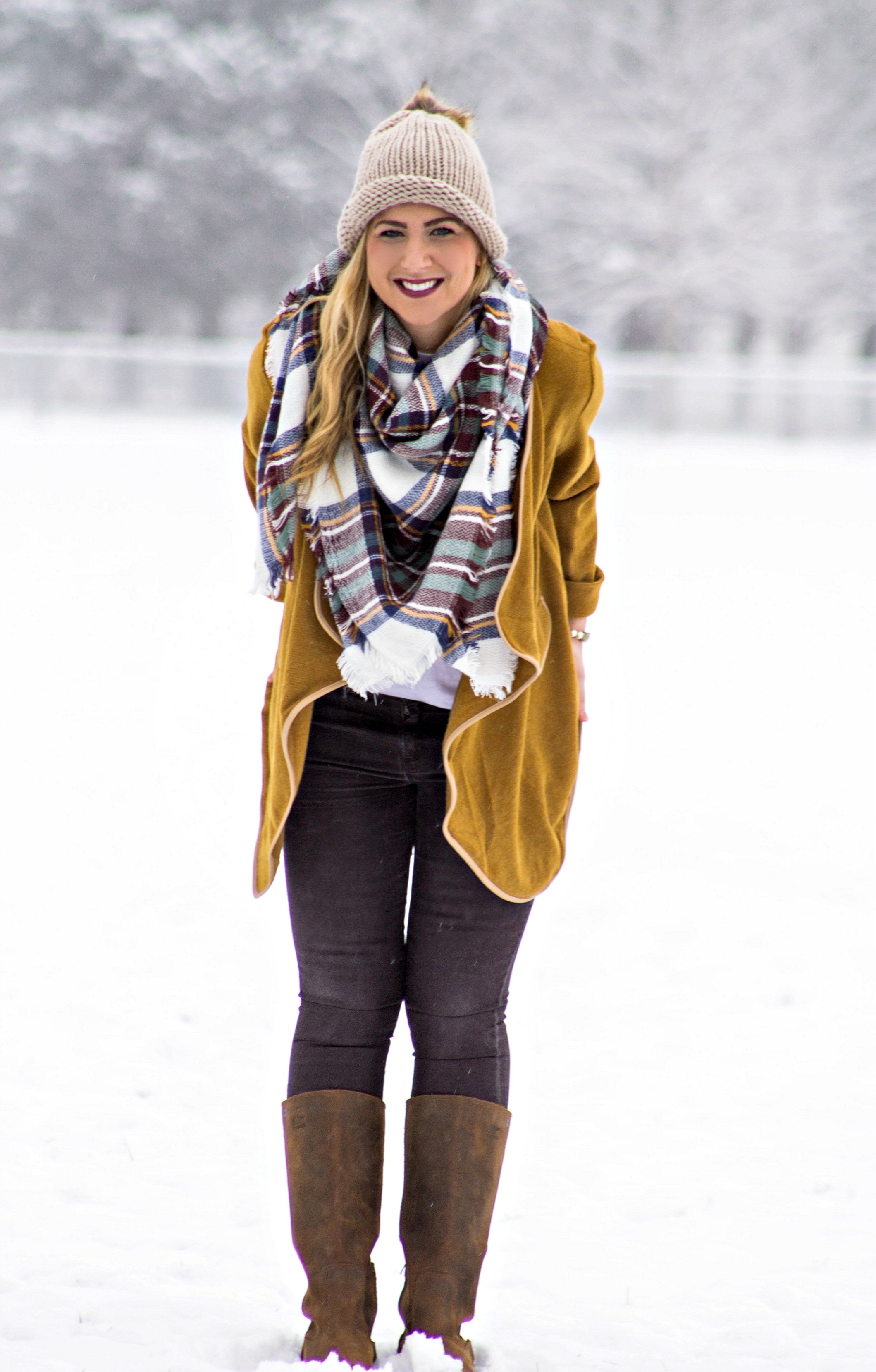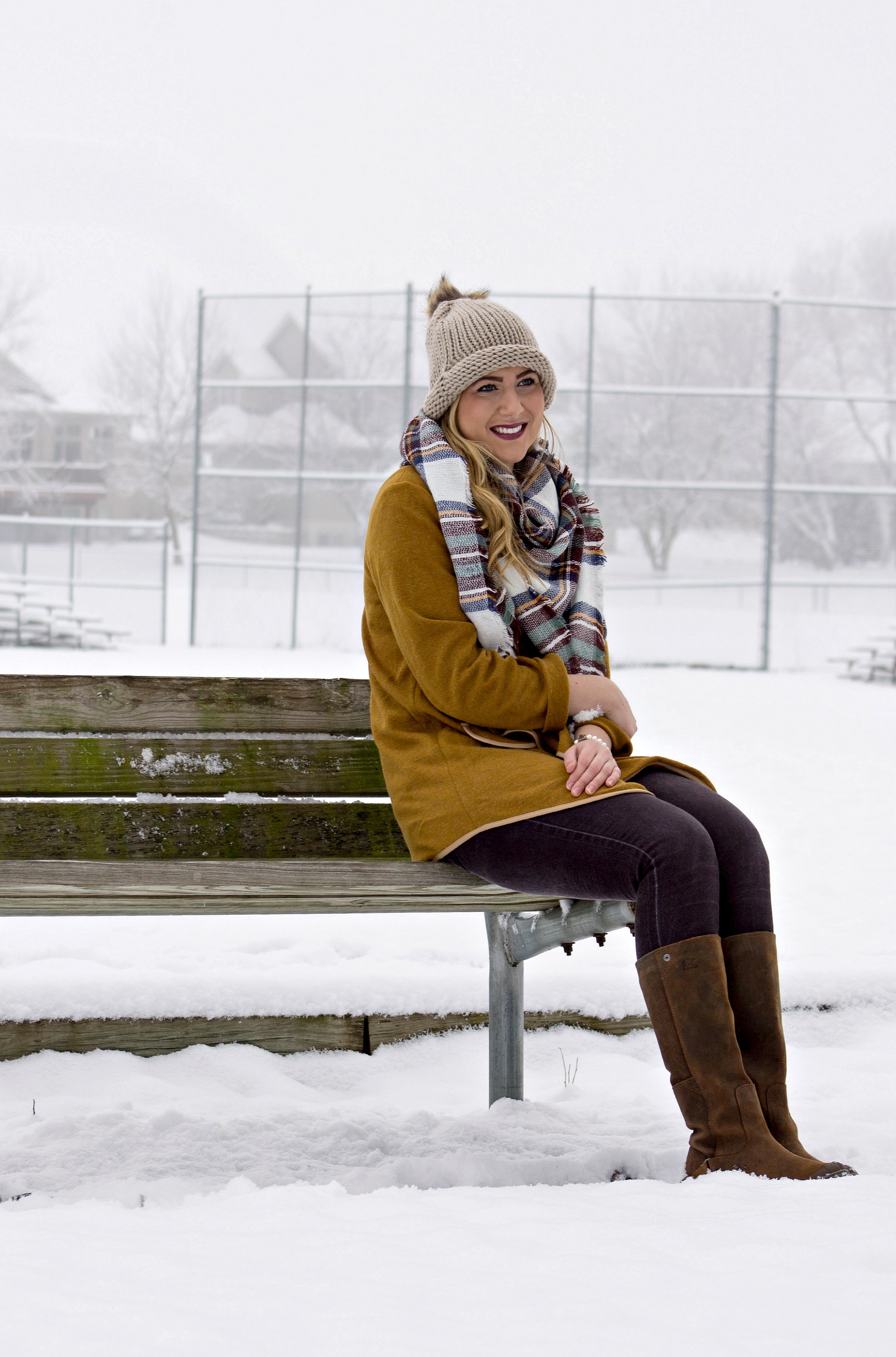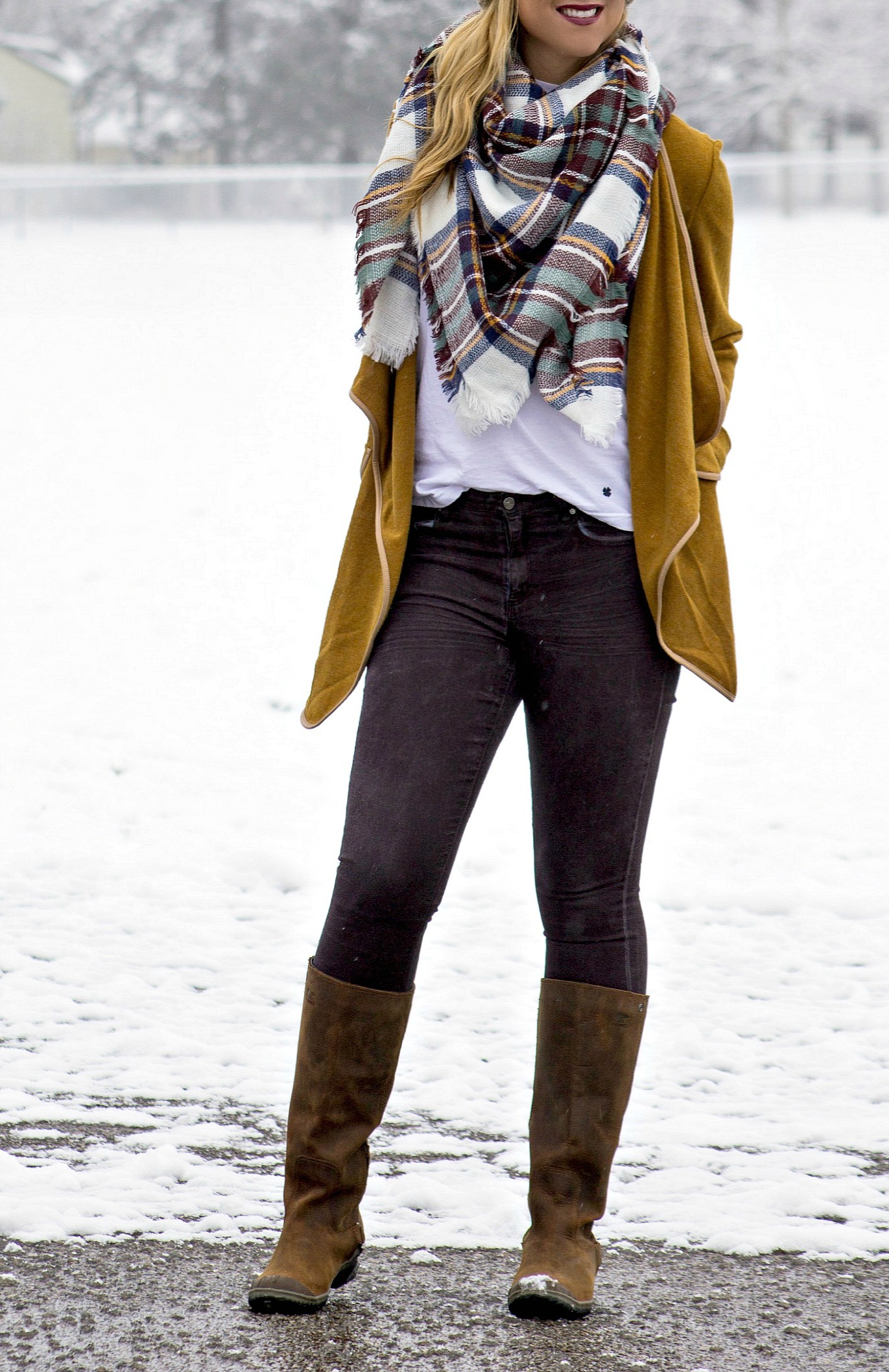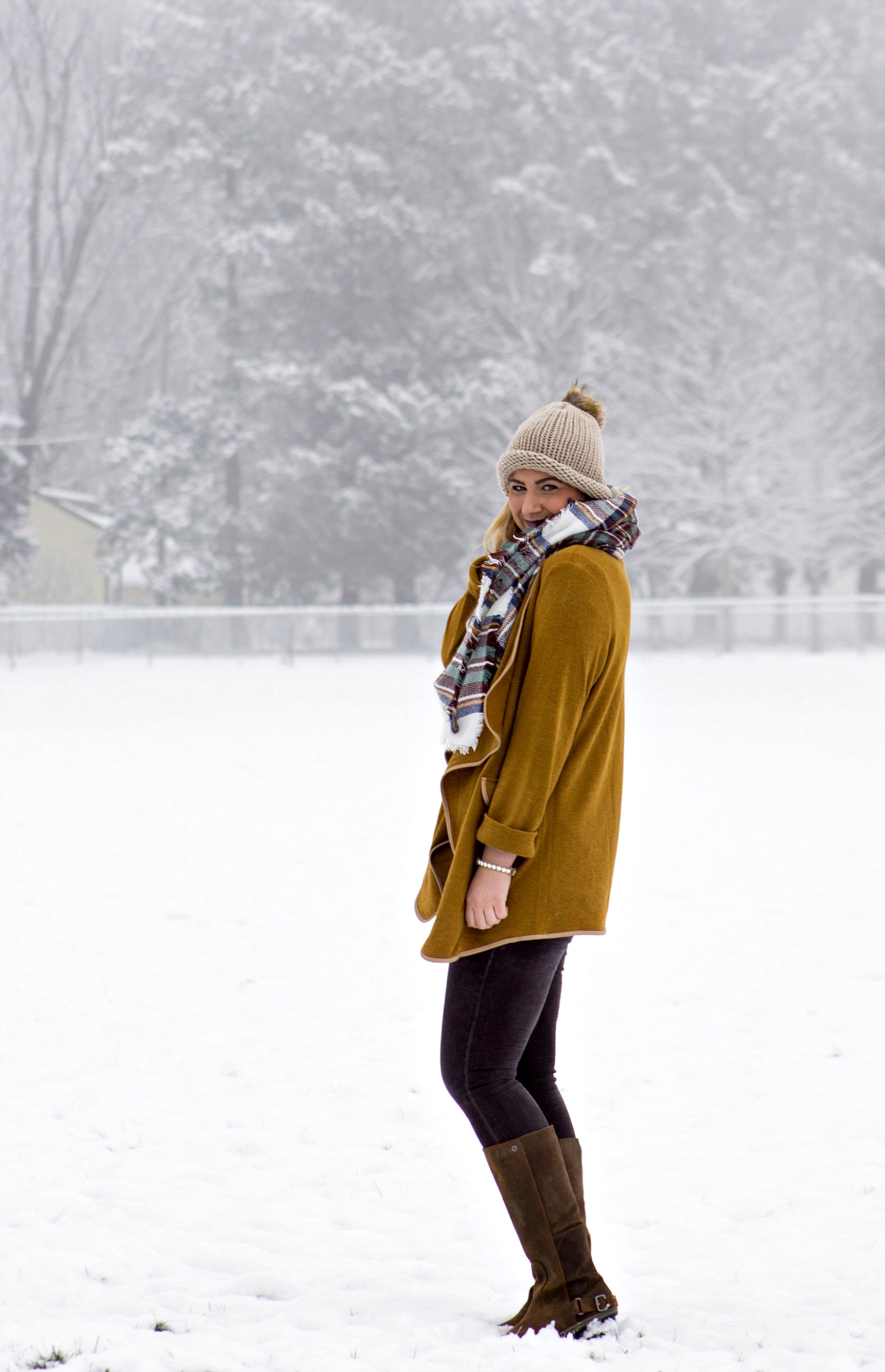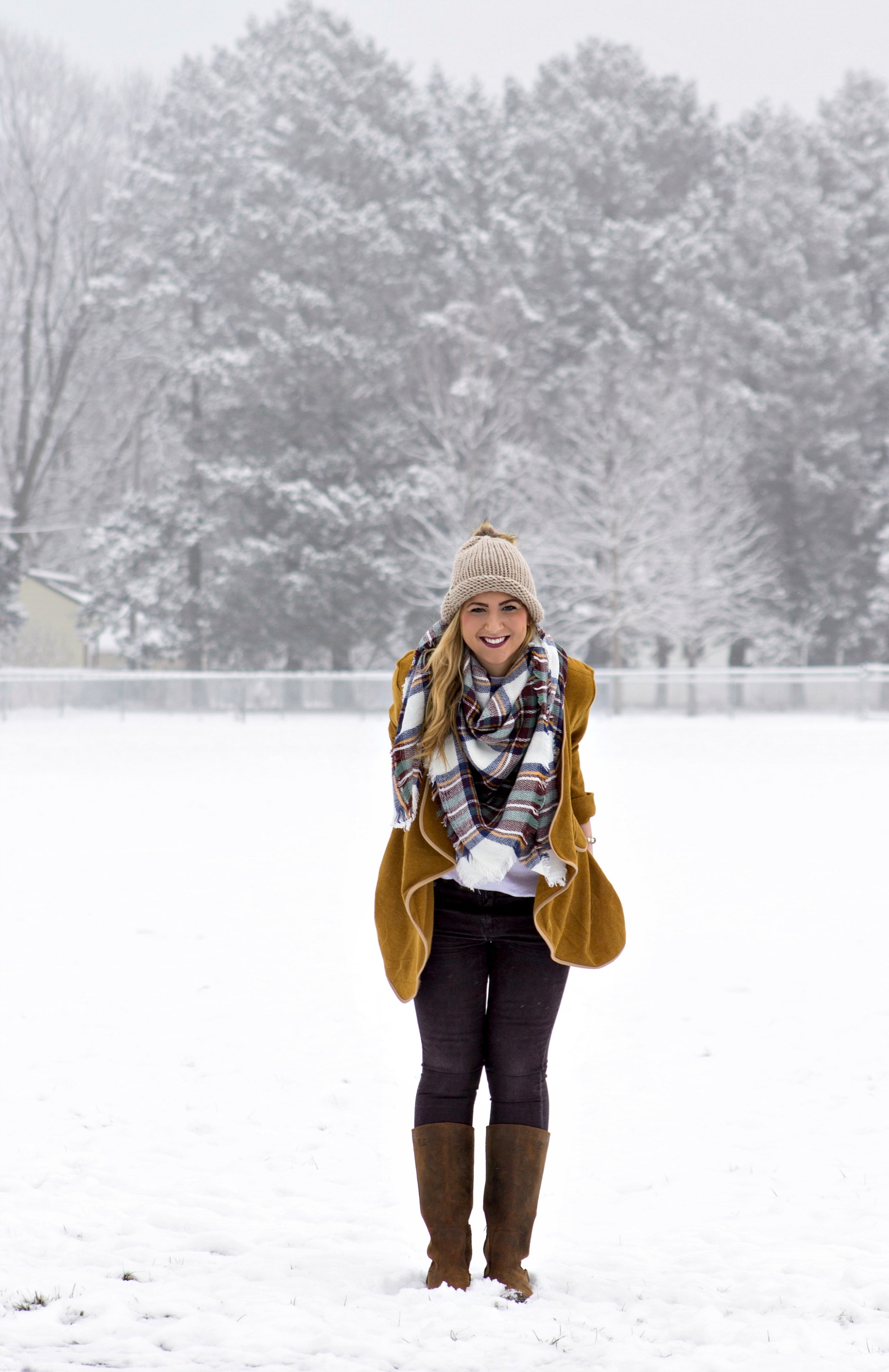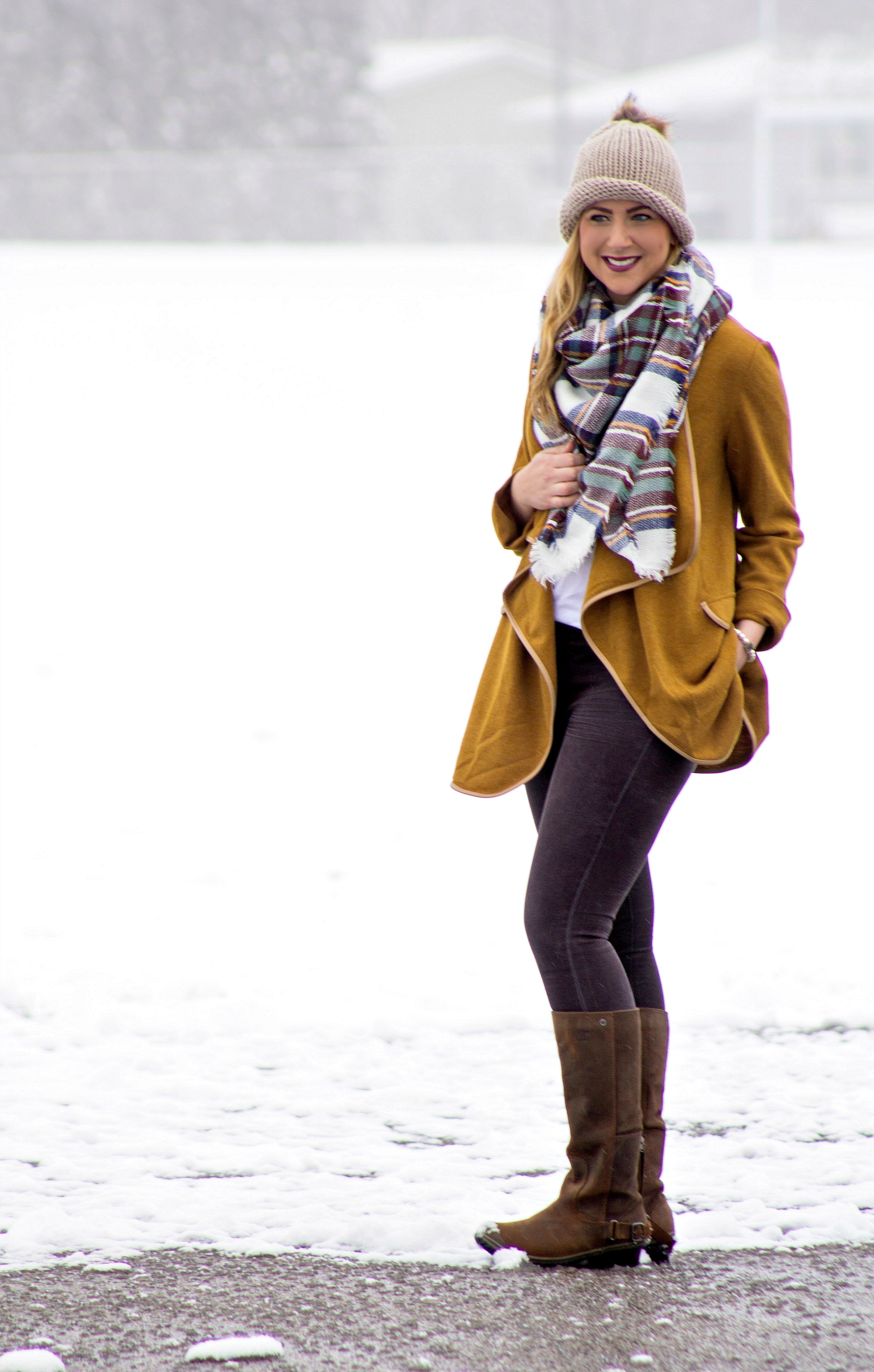 Cedar Falls, Iowa quickly turned into a winter wonderland, starting shortly after 12 p.m. on Christmas Eve. Christmas Day was just as beautiful – and although the temperatures were around 36 degrees, the snow seemed to want to stay, just for a day longer. The perfect white Christmas. Snow is one of the most magical things, and it just never feels the same on Christmas without it! I wore this outfit on Christmas day, but before this, we stayed in our pajamas for most of the morning. Once I got ready, my boyfriend and I went to the park just around the corner from my house.
There is something so comforting about being at home, and being in familiar surroundings. This park has a lot of meaning to me as I used to play there with my sisters and neighbors a lot. I used to walk my dog growing up there. I used to have soccer practice there. It's also where I used to believe that if I swung high enough on the swing set, I could take off and fly to wherever I wanted. Anyway, not to get off on a random tangent, but doesn't the park look gorgeous covered in snow?!
The rest of Christmas day we played board games (Life, which we never finished – forgot how intense this game can be, Telestrations and Battle Ship), saw the new Star Wars movie (SO GOOD, but definitely still need to see all the original ones… I've only seen a couple) and watched Bad Santa while finishing up the champagne and beer in the fridge. I can't imagine a more perfect day.
What I'm Wearing
Yellow Jacket, c/o SheIn | Blanket Scarf, Amazon | T-Shirt, My boyfriend's (Similar here and here) | Boots, Sorel c/o | Coated Jeans, JustFab (Similar here and here) | Faux Fur Beanie, Forever21 (Similar here, here, here and here) | Lipstick, Gift (Similar here and here)
Sadly, this faux fur beanie is sold out, but here are some very similar ones! I love mine and have been wearing it non-stop – it's a fun way to add a bit of chic to your outfit.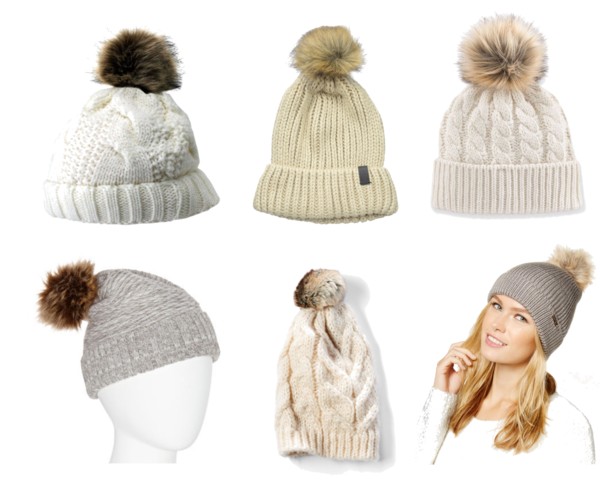 One | Two | Three | Four | Five | Six