So today I wanted to share three outfits incorporating neon yellow… neon yellow is by far my favorite of the neons as you will be able to tell in these photos… I have a few other neons in my closet, but these yellow pieces (and a neon yellow scarf I have) are my favorites. I am calling this post Neon Details: Part 1 because this is my take on more winterized outfits as far as the colors and the layering/tights. Neon Details: Part 2 will be coming sometime this spring when I can step outside with bare legs and smile, rather than run back inside as soon as possible because of the chilly weather.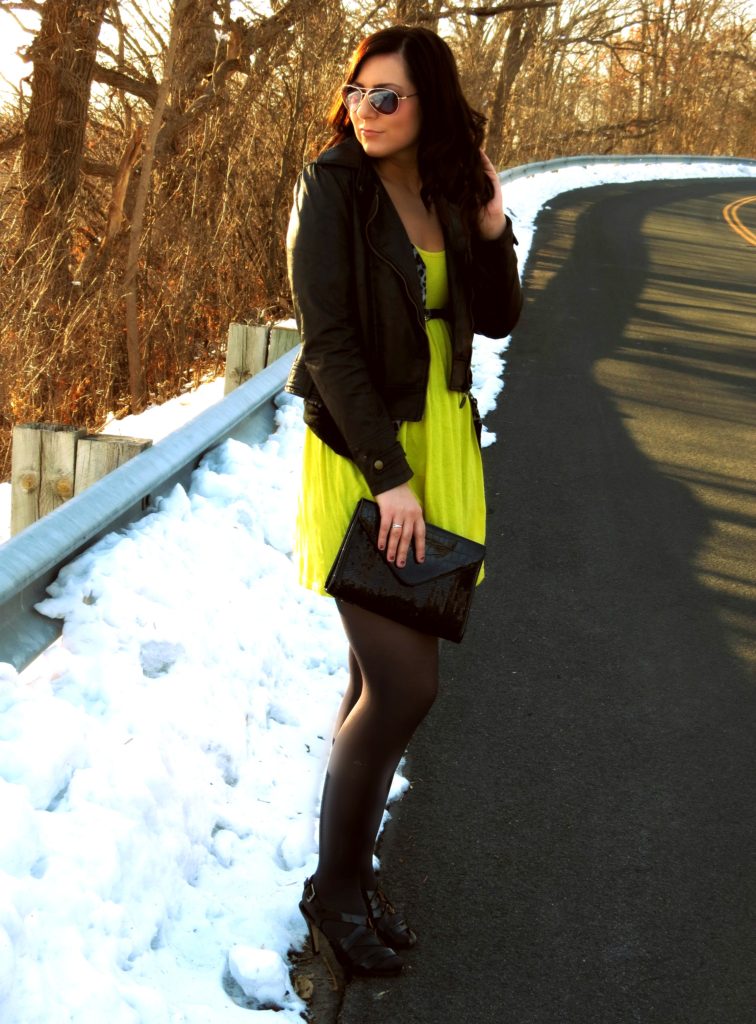 Pin It
This dress was actually purchased for my Halloween costume in 2009… if you follow me on Facebook you will be able to see photos of my Halloween costume and how I incorporated this dress!  Anyway, it has been a great staple in my wardrobe ever since for fun, casual looks as well as dressed up for going out looks.  I have paired it with statement necklaces, vests, cardigans, nude wedges and strappy metallic heels, but here it is paired with black/gray leopard print, a leather jacket, gray tights and strappy black heels… and of course, what goes better with a  leather jacket than a pair of aviators?  I love this outfit because it is a great mix of fun, edgy and cute and great for any night or weekend venture!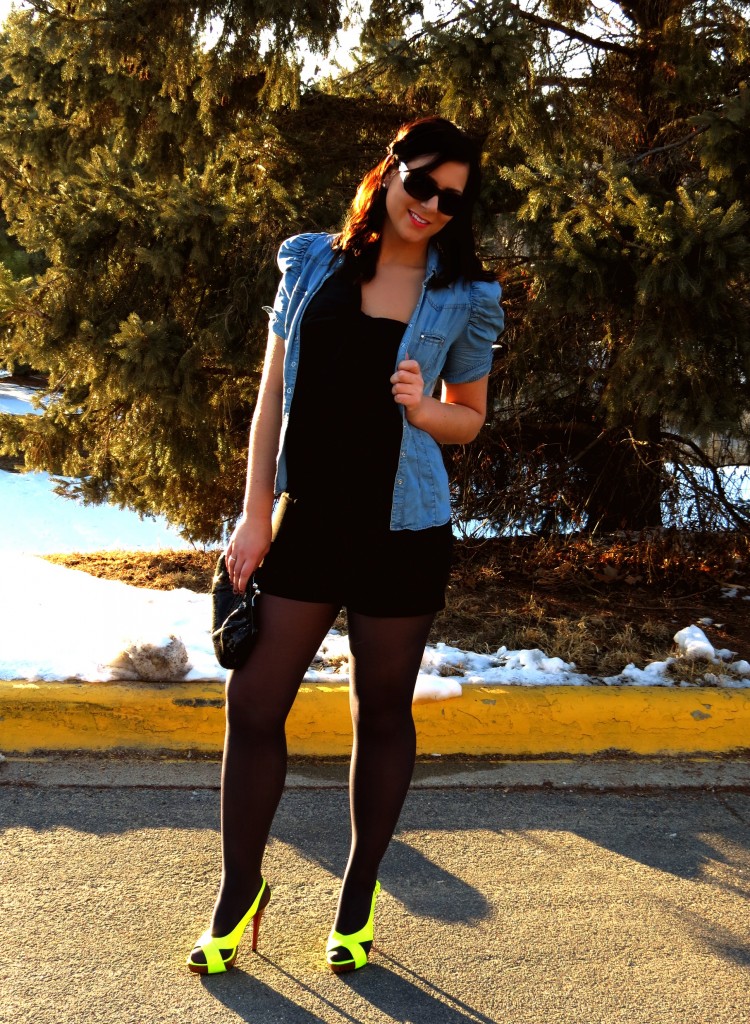 Ohhh these heels… I just love them and I only paid$2! That's right, I paid $2 for these! They were so fun and open-toed, I couldn't say no at that price, even if I only wore them once!  Well they are a great neon accessory to spice up any outfit.  I'm not sure I could get away with wearing them to the office, but for my own love of shoes/heels, I bought them.  I paired them with a black, one-shoulder romper and a denim button-up.  I love this look as well, it is really fun and I love rompers, so when I have the chance to wear them I do!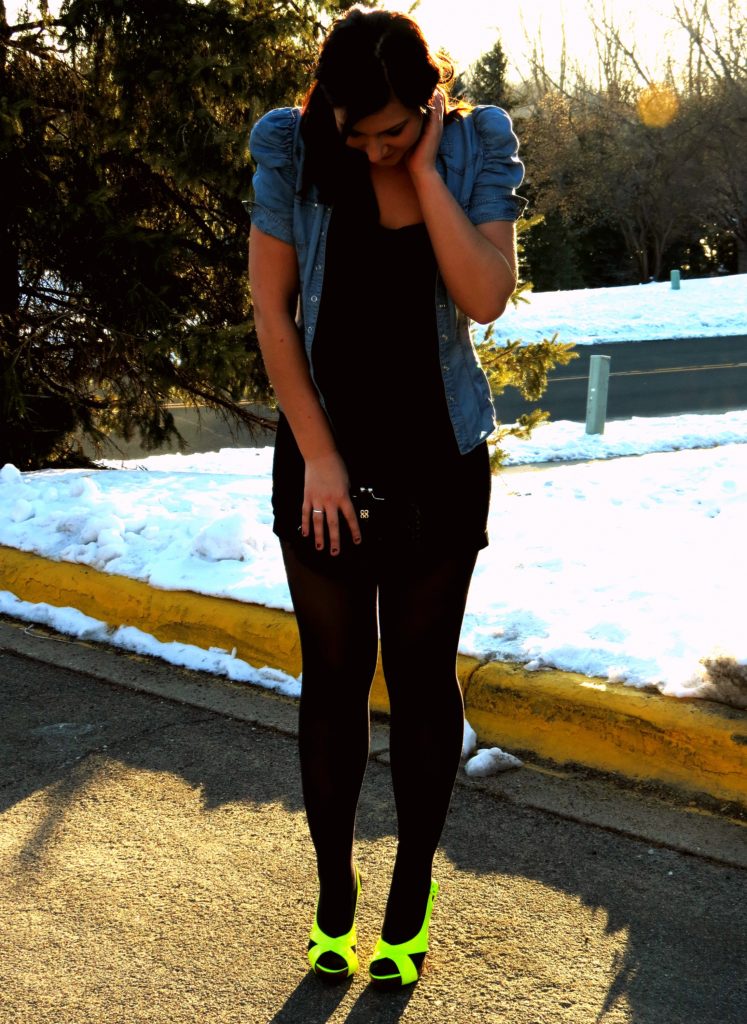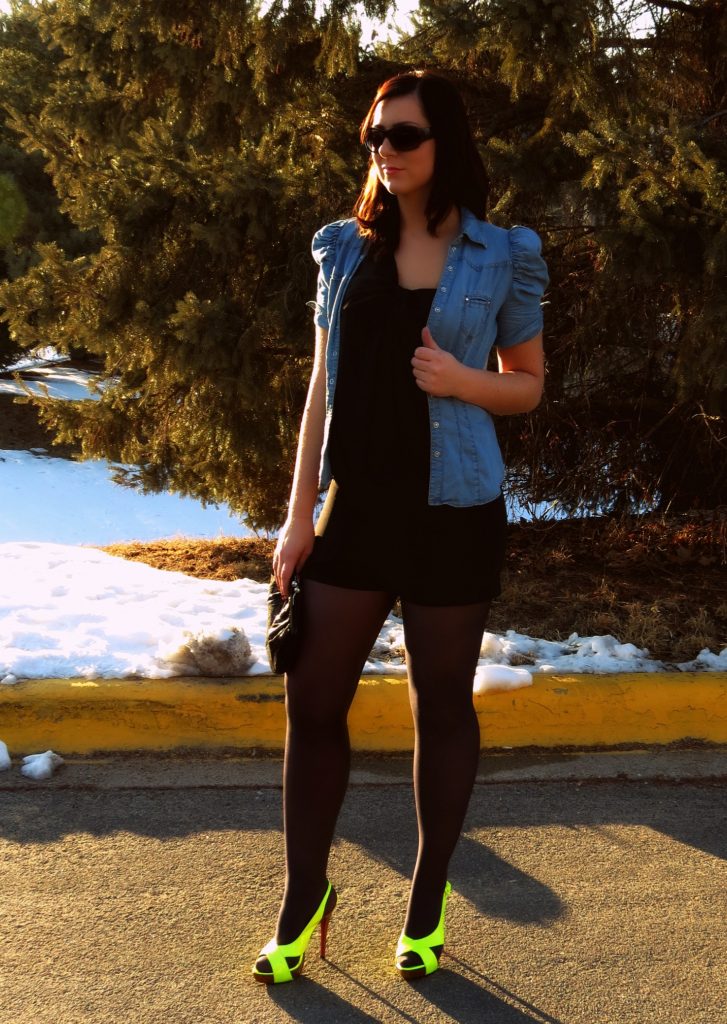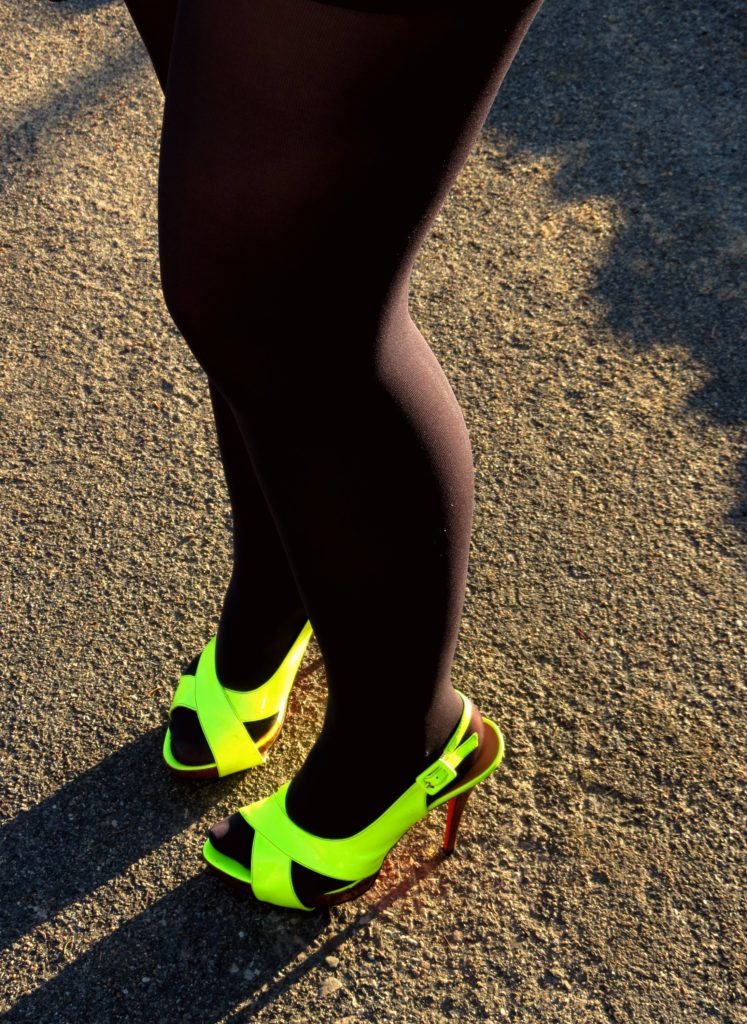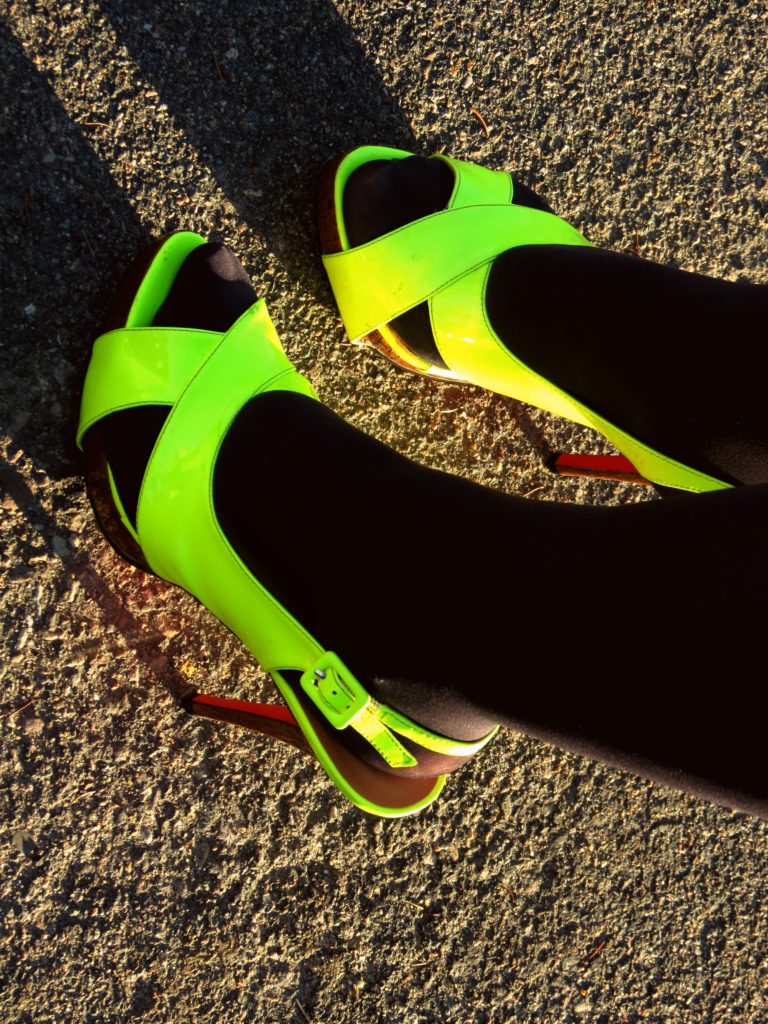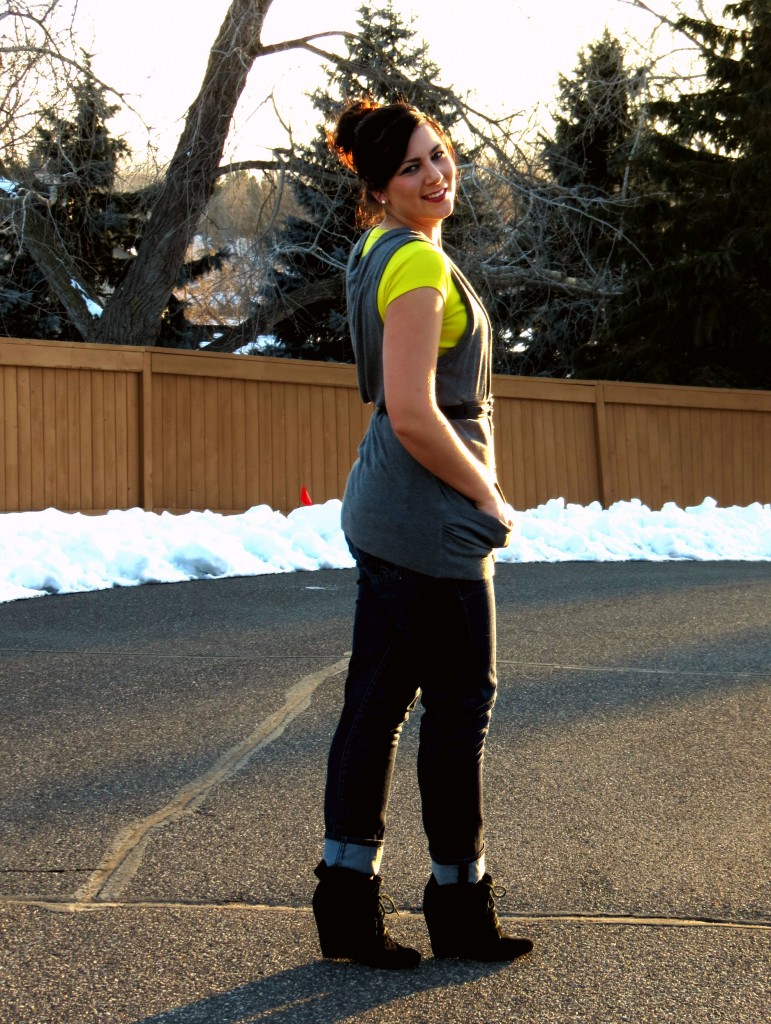 Here is another outfit that stemmed from my basic neon yellow tee.  I bought this t-shirt for a costume (what is up with me and buying neon colors for costumes?!)  Anywho, it was for a birthday party with an Alice in Wonderland theme… can you guess what character I was?  If you follow me on Facebook you can see some of the pictures from this party and who I was!  This outfit is very casual, yet fun… and most importantly comfortable!  I wore this out for one of my friend's 21st birthday a couple years ago and I updated the look with my new Steve Madden black wedge booties and a up-do hair style (which has been inspired by many other bloggers and hairstyles on Pinterest).