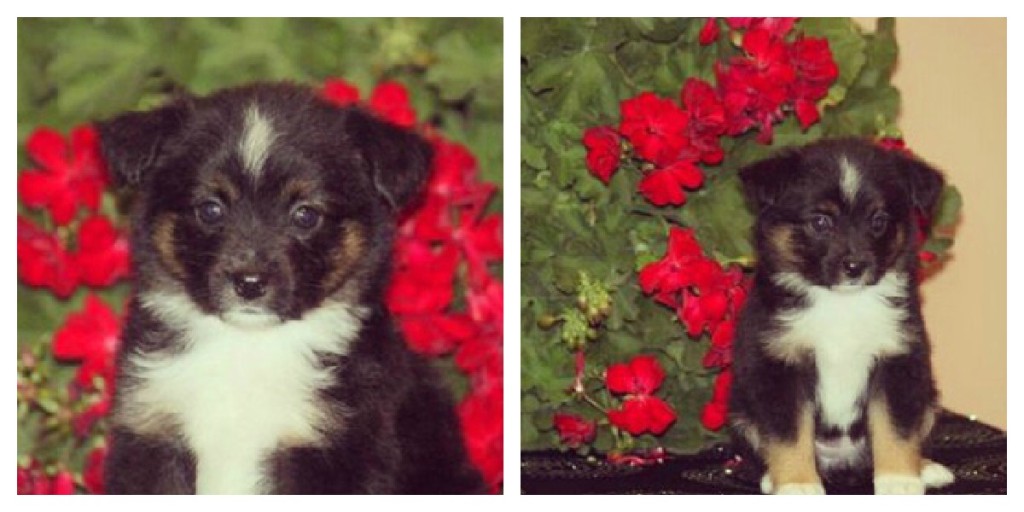 If you follow me on Instagram… you may already know that I have 1. been looking for a puppy and 2. officially will be a mom to a sweet little (and yes I mean little) mini aussie shepherd in just over a week!  My boyfriend and I have been discussing this (well mostly him) because I have been nagging about getting a kitty but he was all about getting a puppy/dog.
Well it has been quite a few years since I've had an animal companion in my life so once I convinced him it was a good time to get a puppy (not completely true… 🙂 ) I started looking at local adoption shelters and breeders until I found this little girl we will be naming Emma! I met her last night and barely slept because I was so excited thinking about bringing her home! This morning it was confirmed that she would be ours after July 25.
My main reason for posting about this is to get some tips/advice or links or DIY suggestions (dog toys?) for having a new puppy! We are new dog owners (my family dog growing up was 2 when we adopted him, so no puppy experience) so any advice on puppies would be most appreciated! Also, of course I want to deck her out in cute pink rhinestone or studded collars and leashes, but the bf is not all about that.  Any good websites for unique/cute dog supplies? Again, I'm super excited and wanted to share this news with my readers and let you know that she may be appearing in some future posts!
Hope you are having a great Monday 🙂
P.S. I may have or may have not already purchased this: