Happy Friday indeed! Today, I'm sharing some of my favorite products from Murad and giving away a full-size set of them! Want to enter?! Read more and enter the Rafflecopter form at the end of my post: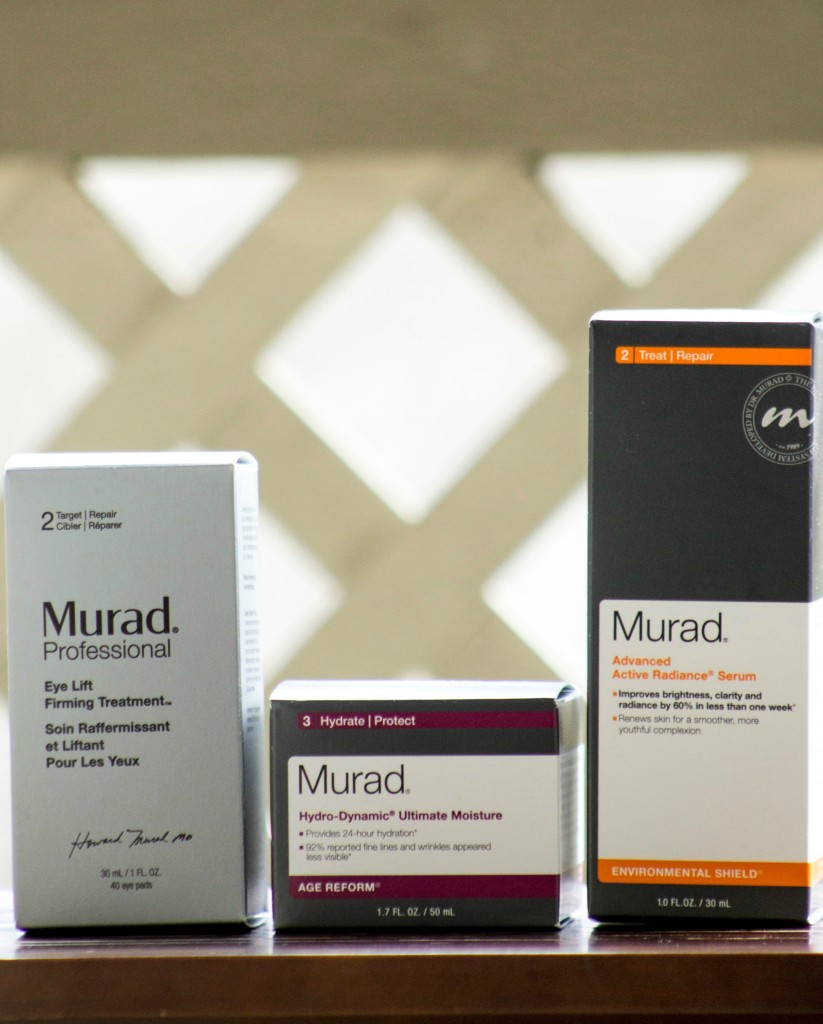 Eye Lift Firming Treatment | Hydro-Dynamic Ultimate Moisture | Advanced Active Radiance Serum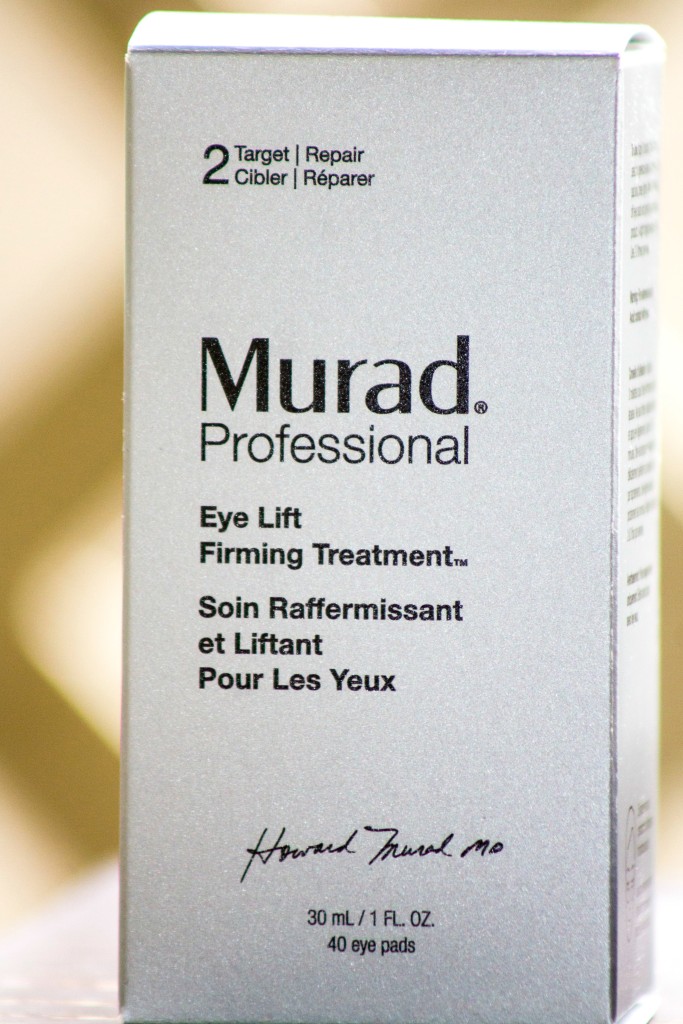 Not only do I love this product, it's such a fun product to use! I have horrible, and I mean horrible eye bags. It's probably the biggest reason I never leave the house without makeup. At 28, I feel like I need to do everything I can to prevent my eye bags from getting worse as well as ensuring I'm as wrinkle-free as possible! Anything I can get to actually help with the eye area is a lifesaver for me (of course, lots of water and plenty of sleep too).
You take a few pumps of this, add it to your undereye area and around the sides of your eyes, but do not rub in. Place the eye pads on top and let it sit! I love when you can actually feel a product working. I do this two to three times per week for 10 to 15 minutes. After I take them off, I can almost immediately see the results.
Learn more about the product here.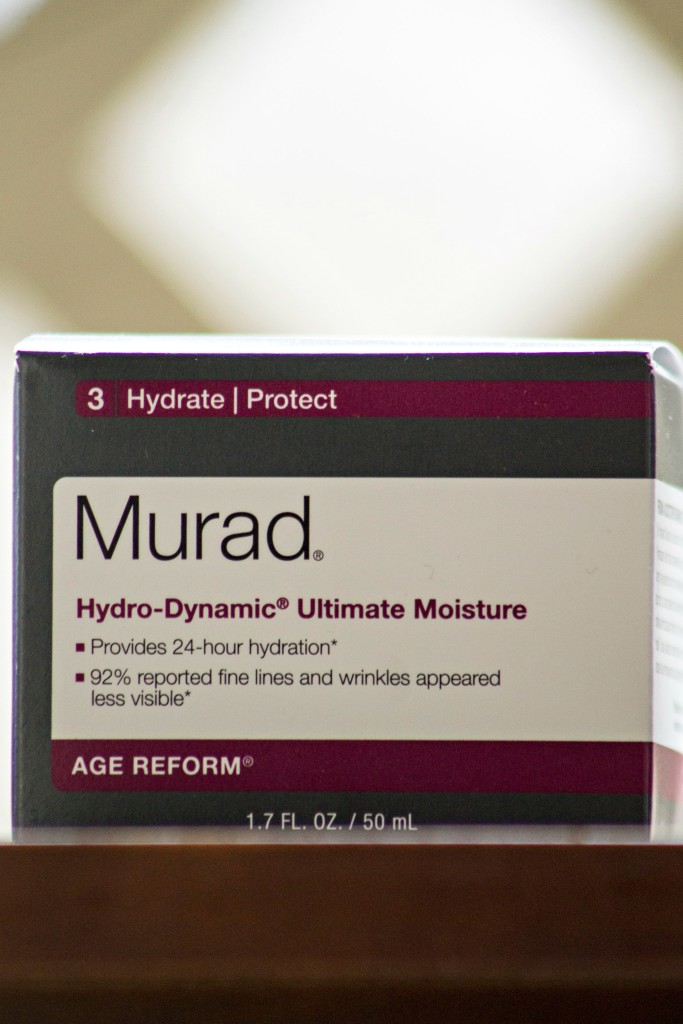 Hydro-Dynamic Ultimate Moisture
While we're slowing getting into spring time now, and don't necessarily need a heavy moisturizer, I'm still loving the hydro-dynamic ultimate moisturizer from Murad. While it is a dense skin cream, it goes on and absorbs well. Make sure to apply it libreally to your chest, neck, and face!
Learn more about the product here.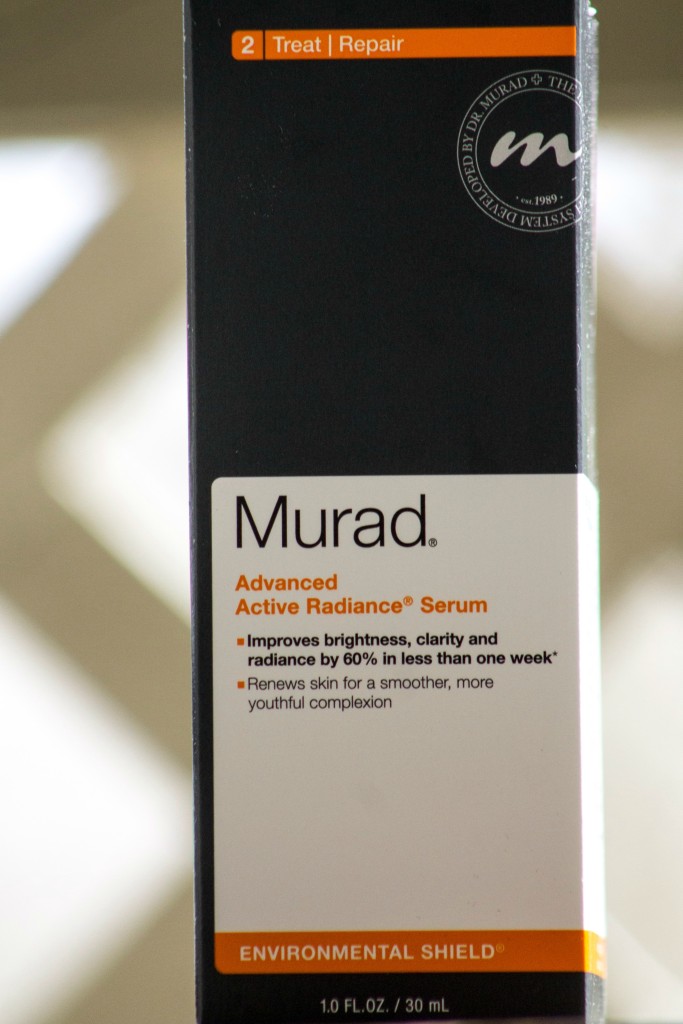 Advanced Active Radiance Serum
A few months ago, I went back to my dermatologist because I was having major break-out issues. I went back on an oral prescription I had used in years past, but a higher dosage. It has been the best acne fighter I've ever had. I've only had a few small breakouts since, but now I have to deal with old acne scars and redness from irritation (I have very sensitive skin). Vitamin C serums are the perfect way to help with acne scars and promote radiant, vibrant skin. I have been loving this serum and highly recommend it! Within the product, the Resilient-C Complex™ has extremely stable vitamin C which helps to improve skin radiance, support natural collagen production, and protect against free radical damage.
Learn more about the product here.
Want to try out these amazing products? Enter my giveaway below!
Partnership details: Murad is one of my partners and provides me products for free. I truly and honestly love the brand and the products. All opinions stated are 100% my own.
Want to shop all my beauty favorites – check them out here!