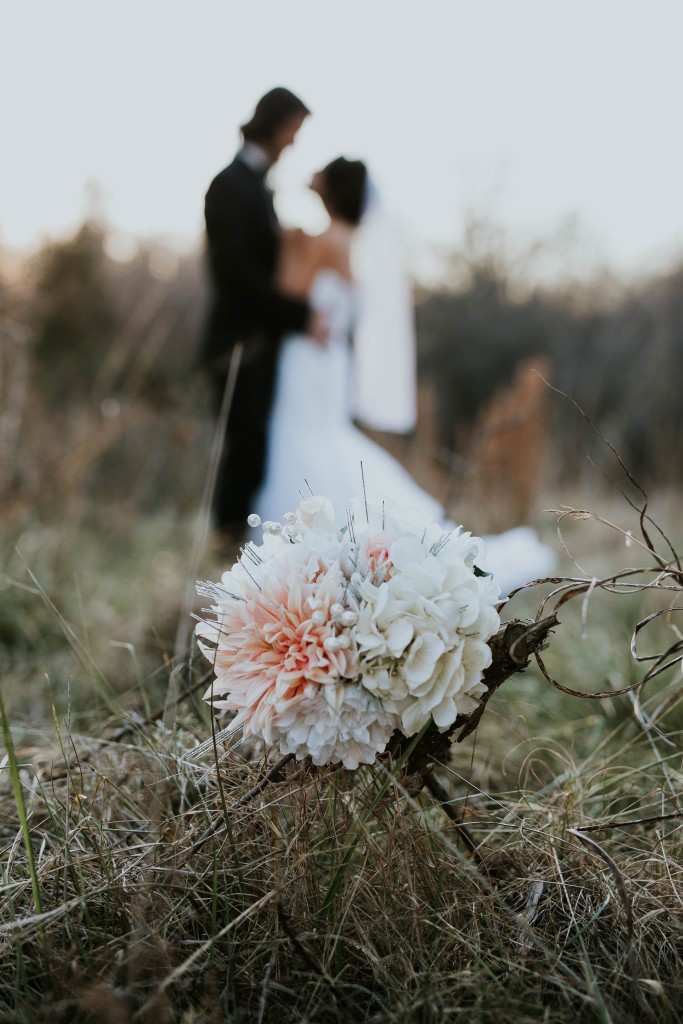 Organizing a wedding can be stressful. It's not like organizing a birthday party, where you'll get a chance next year to redeem yourself if something goes wrong or you overlook an important responsibility. A wedding is one of the most important days of your life, as it an experience you'll remember for the rest of your life. It's hard to say "no pressure," although approaching this task with calm attitude will help you along the way!
But, planning a wedding is almost like a military operation. One thing neglected here can be a difficult thing to recover from in the future. No photographer? No memories for everyone to remember. No DJ? No opportunity to jam out to all of your favorite tunes with all of your favorite people. It's important to begin the entire process as you mean to go on, with a careful eye and a deep attention to detail.
The opening responsibilities are just as important, if not more so than the closing finishing touches. Not having a the right wedding guest list or beautiful, informative invitations sorted by a professional firm such as Pure Invitation will surely be more of a calamity than forgetting the centerpieces for your dining tables.
But who should you place on the guest list? Here are some tips for evaluating who to invite:
Assess If You Need Mutual Friends There
It might be tempting to invite the friends of your friends to the wedding, people who you've seen only in passing at a few events or bar nights, but do you really need them at your wedding? Remember, every head is a head you'll have to cover the cost of the banquet for. Not everything's about money, and people surely like to spare no expense when it comes to their wedding day, but paying unnecessary costs just to have an impressive headcount might not be the best way forward.
However, if your friend knows no one at the wedding apart from you, it might be polite to give them a +1, as is customary to bestow upon close social links. Just be sure you know who they're planning to invite. A love interest they've just picked up a week ago might not be the best person to bring.
Assess If You'd Like Children To Attend
It might sound a little harsh that some people wish to have a children-free wedding, but it's understandable. Children in their excitement are unpredictable, can cause property damage and might even scream during your reception. If you'd rather not have to contend with this, be clear in communicating it to your guests. Just be sure to do so in a polite and respectful manner. Some are bound to not be happy with this decision, but it is your wedding day after all. You're allowed to be selfish here.
However, if you are happy with inviting children, be sure that the menu offers smaller portions of "safe food" that kids commonly like, such as chicken nuggets or mac n' cheese. Also be sure they have adequate people looking after them, and consider separating them from your service if possible.
Assess If You'd Like Co-Workers There
This can be quite the task to decide upon. The person you've sat next to and made general conversation with over the last four years at the office might expect an invite, but that's a decisions you're going to have to make. Inviting the whole office can be a mistake, but inviting people you have somewhat of a good relationship with can be considered a great honor and privilege on their part. As with everything on this list, just use your best judgement and approach everything from a polite and respectful manner.
Assess Your Family Allowances
Who will you allow your family to bring? As is customary with close friends, giving your family a +1 or +2 can help them feel welcomed and respected. This especially works for family members like cousins who you might not see too often, but who could benefit from bringing their close family links along. Just keep cost and your seating plan to mind when inviting them.
Assess Prior Family Troubles
Luckily, this is one I don't have to worry about. But, if there has ever been a disagreement in your family that hasn't run its course, you might want to reconsider who you're inviting together. At the very least, re-assess the seating plan and separate them if need be. This is your wedding day, a time of celebration and not conflict.
After you've decided who you'd like to invite, reassess your YES list and try and cut it down a little more. You'll then come to a  must-have guest list, and can then progress to the exciting activity of crafting the invitations.
You have now started on some of the most difficult parts of organizing a wedding. Keep your head about you, read this blog for other great advice and you're certain to have a day you'll remember fondly forever.
Image via Brooke Cagle on Unsplash