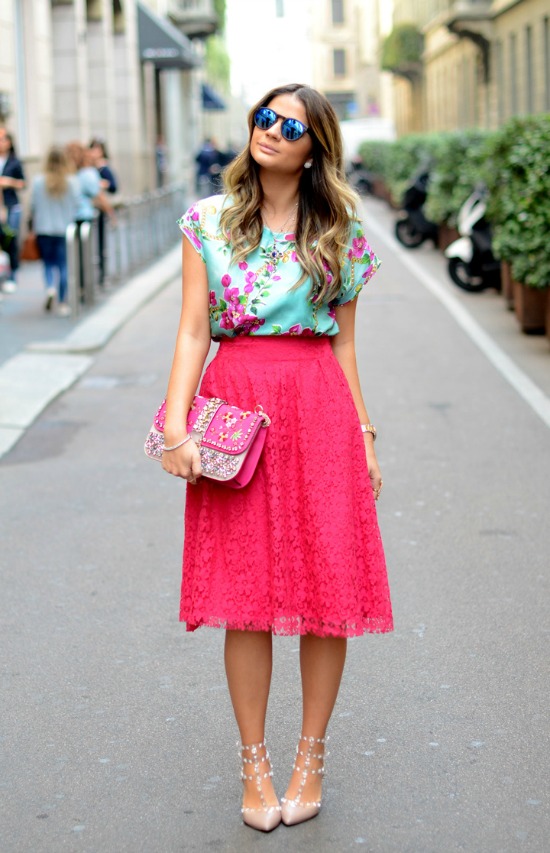 Image from Thassia Naves
Weddings are fantastic occasions. It is always nice to be there to celebrate someone's special day. Plus, it gives you the chance to really dress up for a change and treat yourself to a new outfit. There are plenty of stunning clothes available in the shops, right now, making it super easy for you to look wonderful on the day. Here is just a taste of what is available.
Skirts
Not every woman wants to wear a dress, which is why it is great to see more skirts becoming available. As you can see here, you really are spoilt for choice. It does not matter if you are tall, short, plus-size or slim; there is a style of skirt out there that can work for you.
Cut-wise the best approach is to try a few on and see which one you like best. If you want some pointers, this video is excellent. It briefly explains how to choose the right skirt for your body shape and get the fit right.
For a wedding, consider treating yourself to a raw silk skirt. These look stunning. Opting for a luxurious fabric makes a real difference to how special your outfit looks. Use the same principle when buying a top to wear with your skirt, but be careful to choose a fabric that does not clash. Generally speaking, a blouse or top made from a smooth fabric looks better when worn with a textured fabric like raw silk.
A Skirt Suit
An easy option is to wear a nice skirt suit. This year, they are very much back in vogue, so you should not find it hard to find one that is suitable for a wedding. However, you do need to be a bit careful with this option. It is all too easy to end up wearing something that is too formal. You do not want to look like you are dressed for the office, rather than for a wedding. Again, opting for a luxury fabric is the way to go, even better if you choose a bright color.
A Nice Dress
Or, you could simply follow the traditional approach and wear a dress instead. If you rarely wear dresses it is very important to go out to the shops and try some different cuts on. This will enable you to quickly narrow your options down. Once you know which cuts work for your body shape, you will be able to find a dress that is suitable for wearing to a wedding.
The right accessories are essential
It is very important that you accessorize your wedding outfit properly. Finishing touches like jewelery, your handbag and shoes will make all of the difference to how good you look. Be sure to buy your shoes a few weeks before the wedding. That way, you can wear them around the house for a few days to break them in. There is nothing worse than having aching feet and blisters at a wedding and not being able to dance the night away with everyone else.