I am a part of the Intel #TabletCrew. All opinions expressed are my own.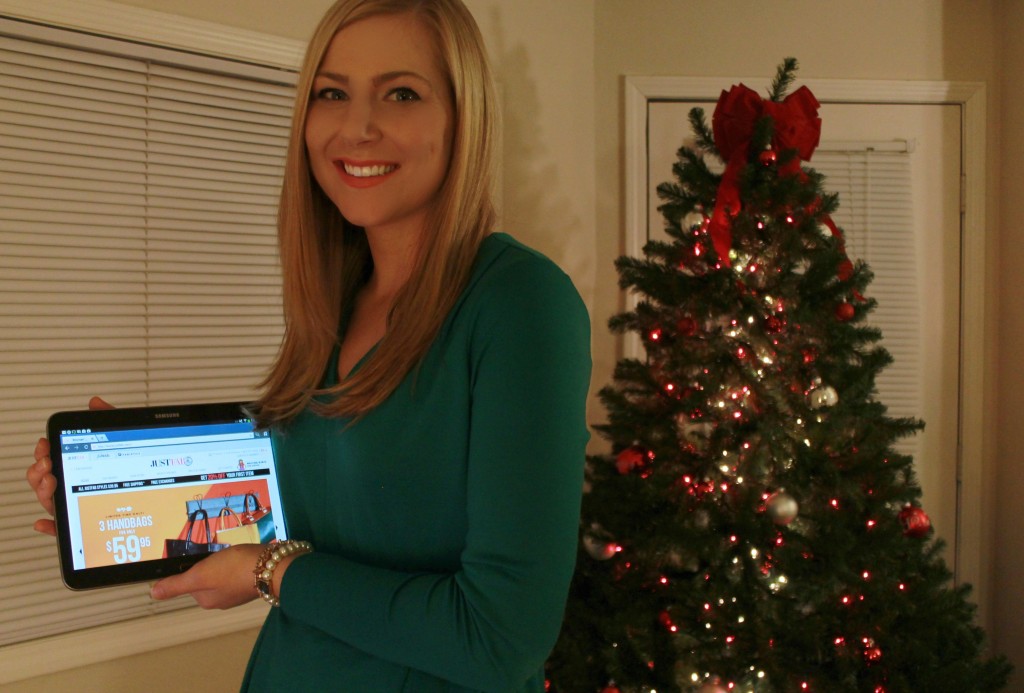 I honestly don't know how I lived without a tablet. Okay I know how I lived without one, but now I would never want to live without one! It is the perfect tool for me to relax and browse my favorite blogs, shopping sites and have easy access to apps. Instagram is a WHOLE NEW experience for me now.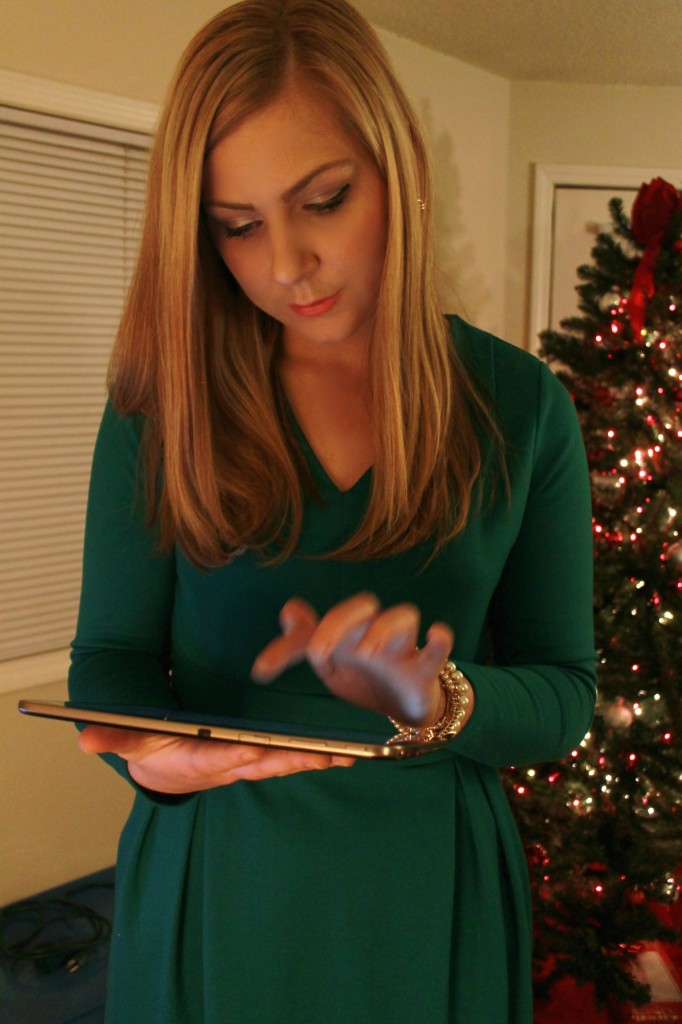 When I first received the 10-inch Samsung Galaxy Tab* 3 powered by an Intel® Atom® processor, I was ecstatic to get it up and running. I immediately charged it up and powered it on. It was super easy to connect to my Google account, Gmail and download my favorite social media apps, including Instagram, Facebook and Twitter. From there, I checked out a couple of my favorite fashion blogs and then started shopping.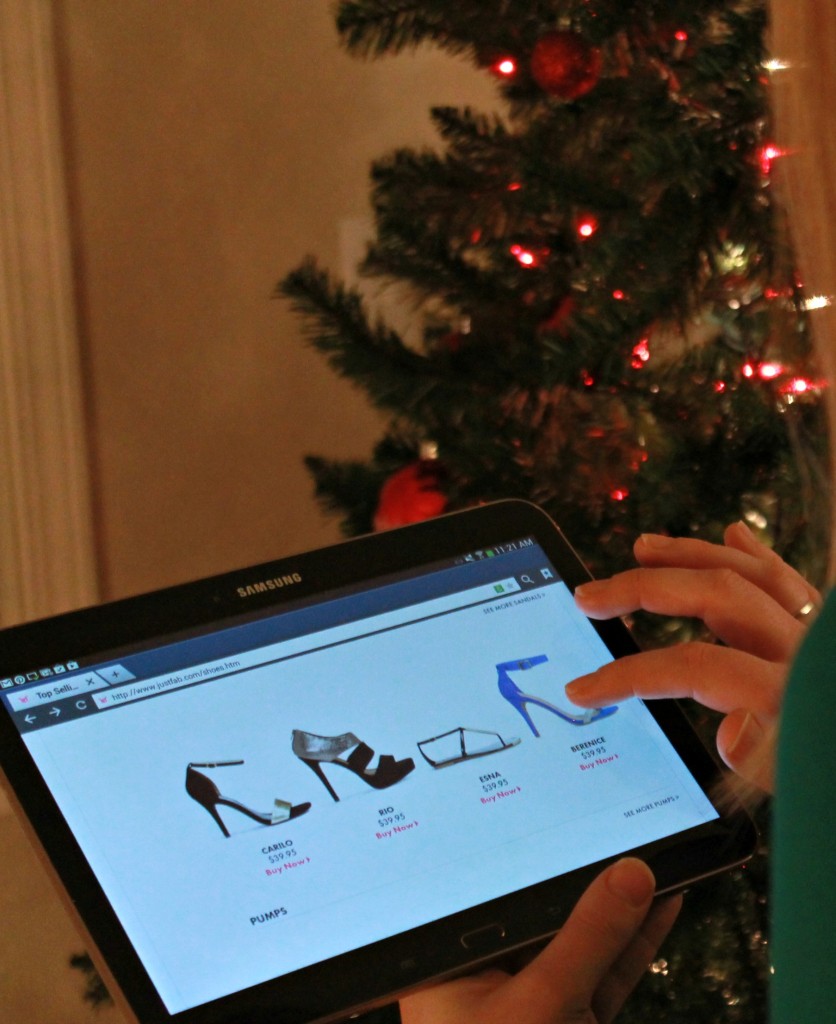 I did some last minute shopping for my friends and family this season, just to throw in a couple extra surprises and I am IN LOVE with shopping on my tablet. The screen and resolution is beautiful. It is easy to see the details of what I'm going to purchases and the zooming and clicking with the touch of my fingers is so much more fun than sitting there with my laptop (which is old and clunky) — I can't believe how easy and fun it is to shop on Intel Tablets! I could be in trouble because it was already too easy for me to shop on my phone 😉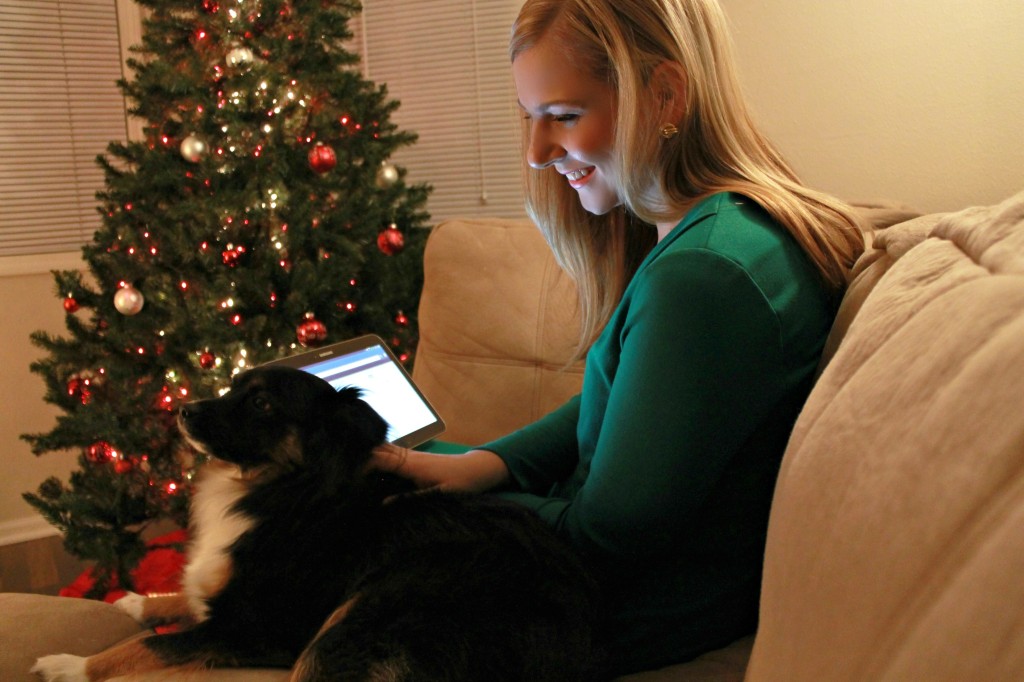 Anyway, I found the perfect gifts for my mom and two sisters while browsing JustFab's amazing December deals. They LOVED their surprises and now I am planning on scoring some post-Christmas deals! Have you been doing any post-Christmas shopping on a tablet?
What I'm Wearing:
Dress, LandsEnd (similar) :: Bracelets, Lia Sohpia, Lia Sophia, Sira & Mara (similar, similar)
#spon: I'm required to disclose a relationship between our site and Intel. This could include the Intel Corporation providing us w/content, product, access or other forms of payment.