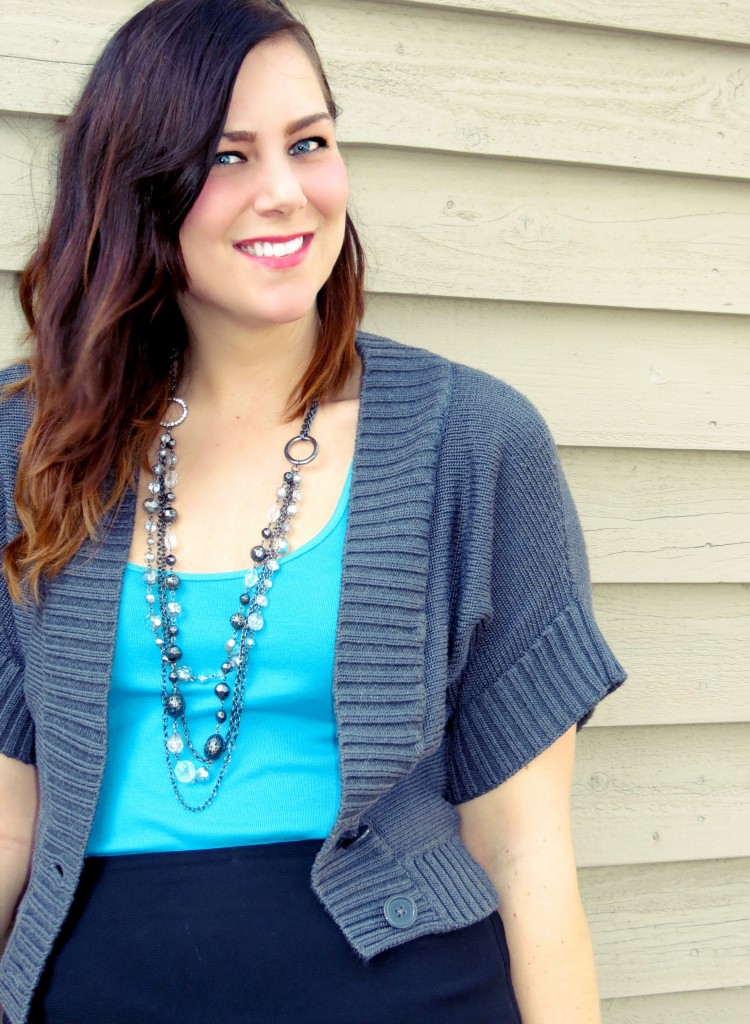 Well everyone, it is official. I am obsessed with maxis and longer skirts (you can see my other maxi skirt styles here, here and here just from the past couple months).  There is something so chic and elegant about the longer length that just has me on repeat with this style (and I can't wait to add boots for fall). Earlier this week, I grabbed a vintage black skirt my grandma gave to me a few months ago and paired with with simple pieces: a tank, short sweater cardigan and beaded necklace.
You can find other stylish cardigans like this one online!
On a late morning day this is "good enough," but who wants to settle for good enough? I then remembered that I own a spiked pair of JustFab blue heels that I bought for myself in January as a birthday gift. Yes, they have been sitting in the box ever since. I hate when I do that. Just another reason I need to get back to organizing my closet… anyway, that is how I ended up being simply spiked for a day at the office! And although this vintage black skirt may be a bit short on me, I really don't care, I love that it showcases the heels! Happy Friday, I hope you all have a wonderful weekend!