This shop has been compensated by Collective Bias, Inc. and its advertiser. All opinions are mine alone.
#MyBeachBlonde #CollectiveBias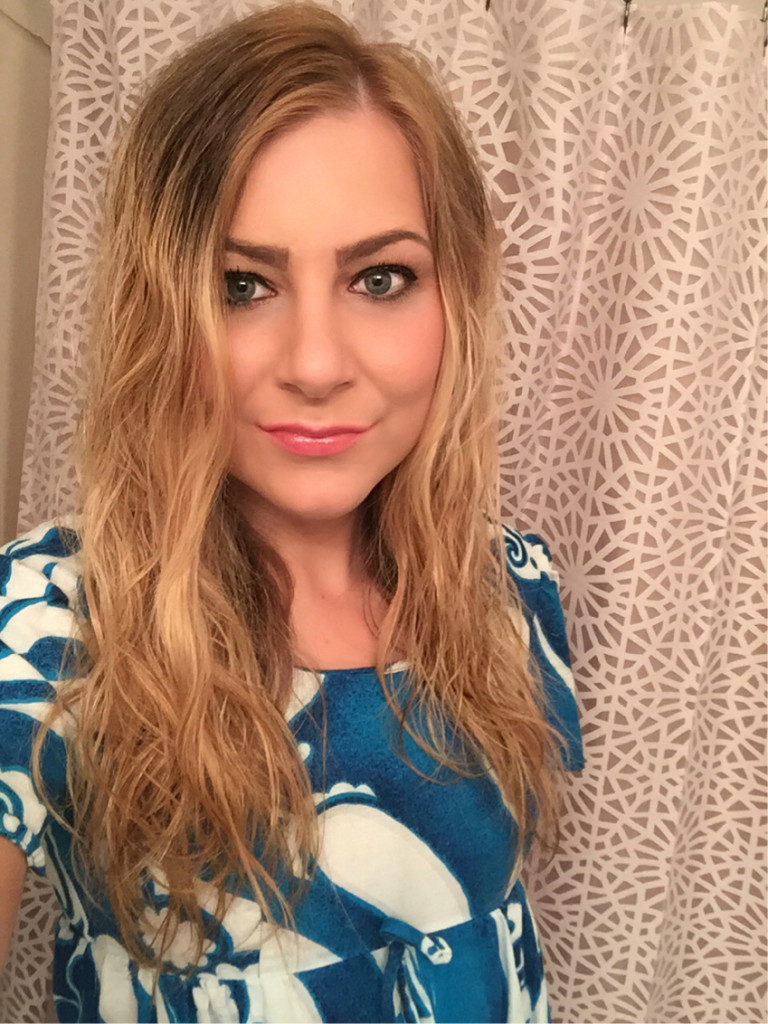 During the summer, I do everything I possibly can to keep my hair care as simple as possible. I try to avoid using a straigtener, curling iron or blow dryer because it is already so hot and I hate feeling sweaty when I'm getting ready (you know exactly what I'm talking about). Also – dyeing my hair blonde immediately caused damage and slowly but surely I feel like my hair is getting healthier and softer – using heat on my hair in the summer is just too harsh. So how do you look presentable without using any of the tools I mentioned above? John Frieda® Beach Blonde™ Sea Waves™ Sea Salt Spray of course! By using the John Frieda® Beach Blonde™ Collection of Beach Blonde™ Cool Dip™ Shampoo, Beach Blonde™ Smooth Seas™ Conditioner and Beach Blonde™ Sea Waves™ Sea Salt Spray, I am able to achieve beachy waves without heat! Here are my steps to achieving carefree undone beachy waves this summer:
1. First I start by using the Beach Blonde™ Cool Dip™ Shampoo, which detoxifies hair for textured beachy fullness. Then I follow with the Beach Blonde™ Smooth Seas™ Conditioner, which helps detangle hair for soft, touchable texture. After drying my hair with a towel, I immediately apply a pump of mousse and work it through my hair.
2. Then it is time for the beachy wave master – the John Frieda® Beach Blonde™ Sea Waves™ Sea Salt Spray – which by the way is perfect for all types and colors of hair – not just us blondes! It also smells absolutely amazing – a light scent of coconut that is fresh and captivating.
3. I have a lot of hair, so to make it more manageable, I split my hair up into sections – make sure to do the same! Spray a good dose of product all over the bottom section of your hair.
4. This step is very important –  scrunch, scrunch, SCRUNCH! Use the quote from Finding Nemo and replace swimming with scrunching "Just keep scrunching, scrunching, scrunching…" To really make this look work without heat, working your fingers into your hair as much as possible is key!
5. Continue with other sections of hair, until all hair is down.
6. Continue to spray enough product to scrunch hair to achieve the beachy wave look – notice hair is still partially wet during this step and it is important to continue to work hands through hair while it continues to air dry.
7. This step is absolutely crucial in order to really get those glam waves without the use of a curling iron! You can use your pointer finger exactly as you use a clipless curling iron – simply point your finger down and wrap small sections of hair around your finger. Hold it for up to 10 seconds per piece, depending on how much additional wave you want – then release. Repeat on as many sections of hair as you want or ones that did not get as much natural wave.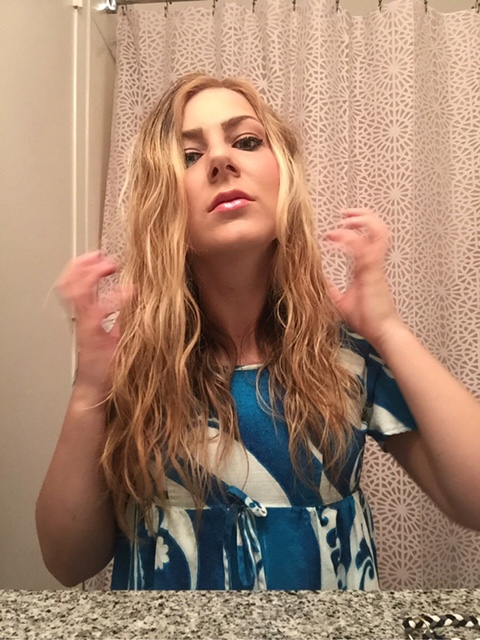 8. My final step is to use a volume powder and work my hands through my hair. This will add volume and give a glamorous waves look!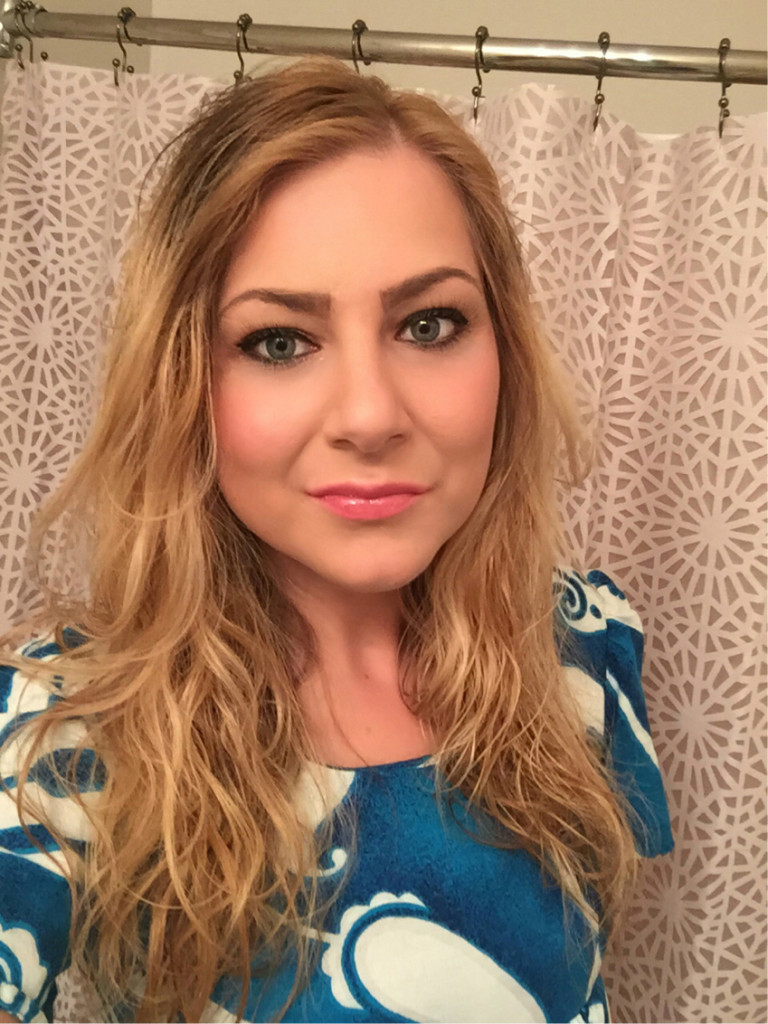 And there you have it – a simple way to achieve wavy hair without heat – perfect for this summer.
The John Frieda® Beach Blonde™Sea Waves™ Sea Salt Spray, Beach Blonde™Cool Dip™ Shampoo and Beach Blonde™Smooth Seas™ Conditioner can all be found at your local Walmart in the hair styling aisle! Have you tried these John Frieda® Beach Blonde™ Collection of products before? What is your favorite?
Make sure to follow John Frieda on Facebook, YouTube, Twitter and Instagram!