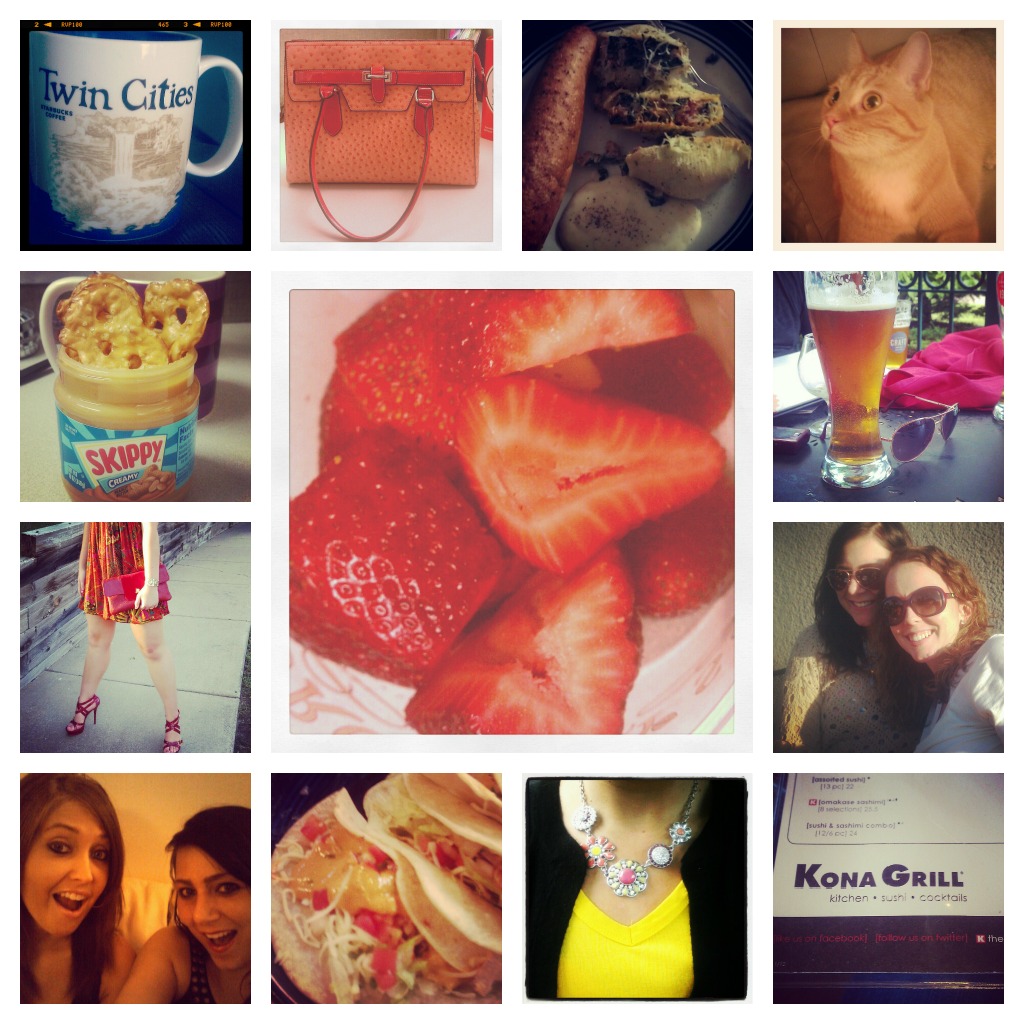 Ah yes, Instagram photo updates again.  My boyfriend tells me I have a problem… an addiction to Instagram. Well, I am pretty addicted, but I'm not going to lie, it makes a posting 10 x easier when I already have pictures edited on my phone to throw together.  Does that make me a lazy blogger? Not sure, but it is the easiest way for me to update my blog when my photographer and I have been too busy (or me being lazy?) to take outfit photos.  The lazy question mark is ONLY for me… the photographer is a stud and always willing to take photos for me 🙂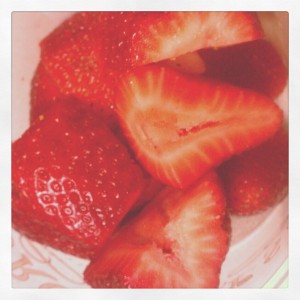 Summertime means fresh strawberries!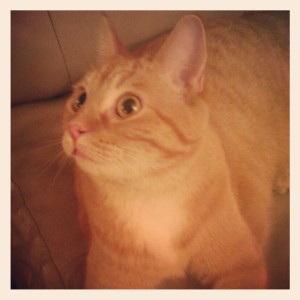 Meet my bestie's cat Nala. Isn't she adorable?!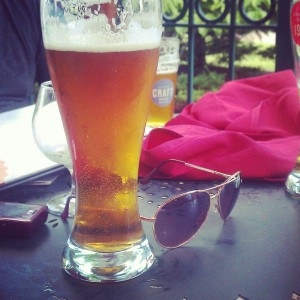 It was so nice this past weekend: patio, tall beer and aviators.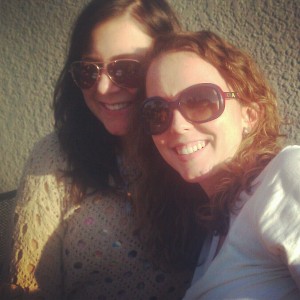 My friend Abby and I enjoying some patio fun in the sun!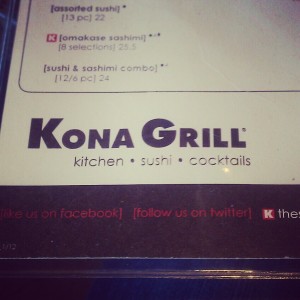 Got to enjoy sushi and drinks with Heather from Pearls & Paws!  Good times 🙂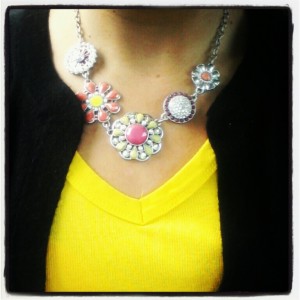 My new Lia Sophia necklace paired with yellow.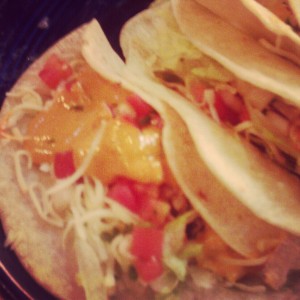 My favorite tacos: Pulled pork with pico and chipotle.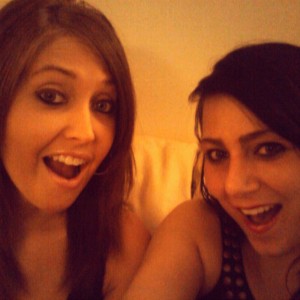 My bestie and I excited for a night out 🙂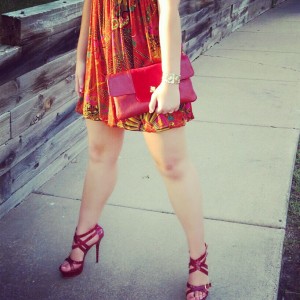 My "fiesta" dress and strappy heels. More here.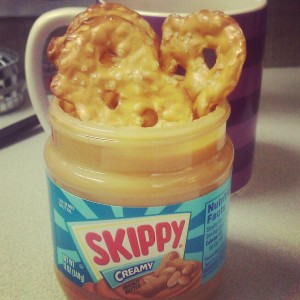 PB & Pretzels. Yum.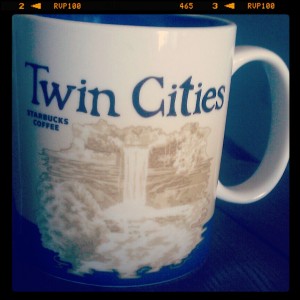 I like to represent the area I'm from. Starbucks mugs!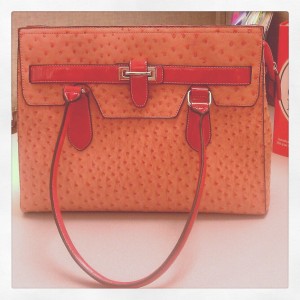 New orange bag from Handbag Heaven.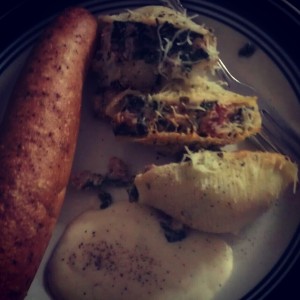 Homemade spinach and sausage stuffed shells.