This shop has been compensated by CollectiveBias, Inc. on behalf of its advertiser, EAS Sports Nutrition. #PowerInProtein #easbrand #CollectiveBias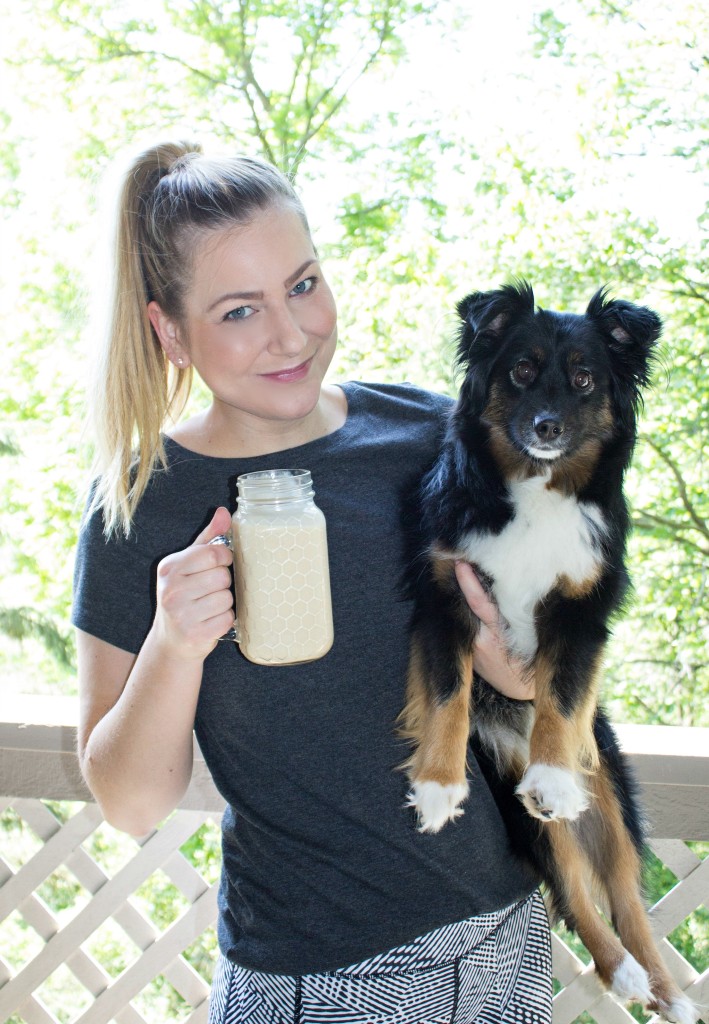 While I've felt back on track (for the most part) with eating healthy and working out (aside for a couple months this winter when celebrating our engagement got out of control) – my fiancé and I have been doing some fitness challenges to keep each other on track with our fitness goals.
And when we aren't in the gym, we are also trying to help each other stay on track with food. I usually take on planning out our meals for the week (perhaps sneak in some extra vegetables here and there), while my fiancé has been setting us up for success by creating the most delicious breakfast protein shake with bananas and peanut butter. It gives us a lot of energy in the mornings and powers us through the day so we eat balanced amounts for lunch and dinner. It is also the perfect protein shake post workout – especially after doing some of my intense lifting routines!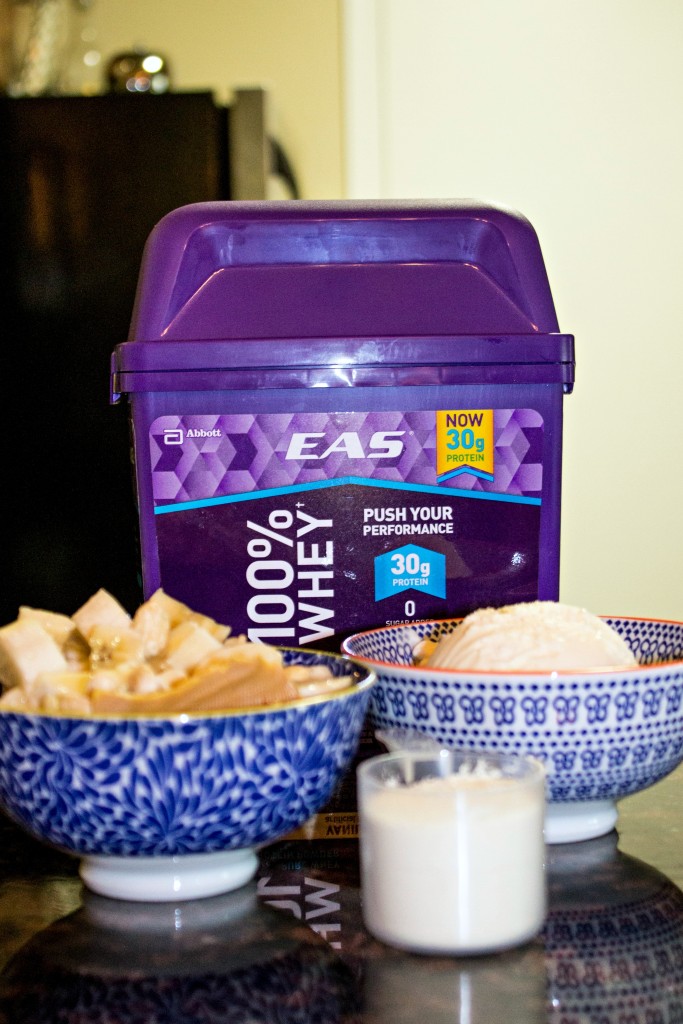 The winner in this protein shake? EAS® 100% Whey Protein – my favorite is the vanilla flavor. With 30 solid grams of protein, EAS® 100% Whey Protein is ideal for building stronger, leaner muscle. EAS® 100% Whey Protein is also pure whey protein, with no fillers or added sugars.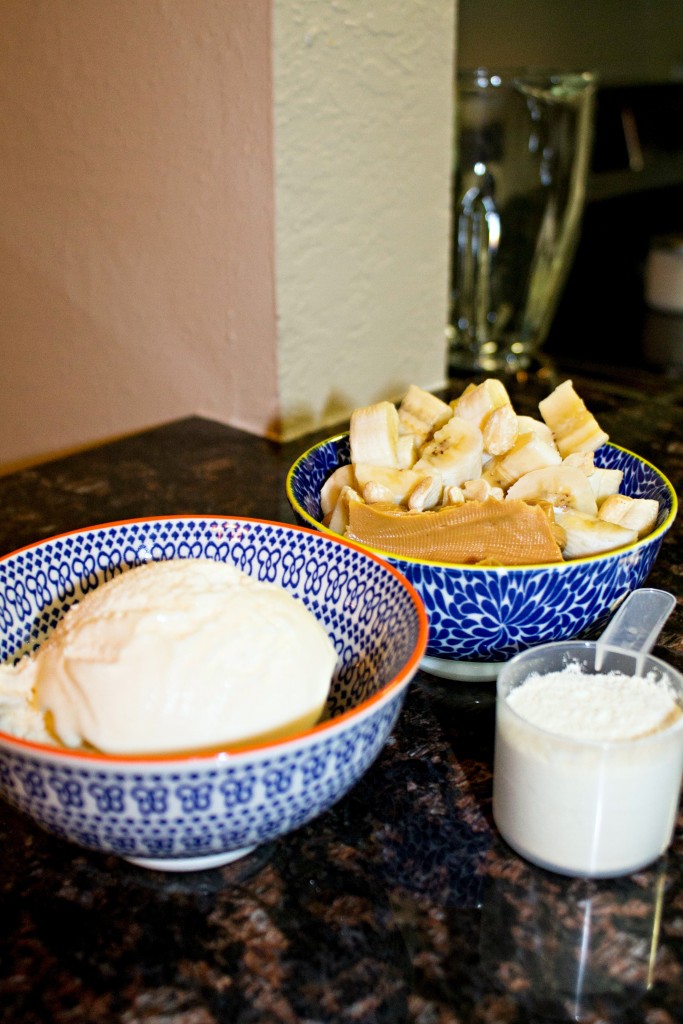 Want to know how to make my favorite banana peanut butter protein shake? Here's what you need:
1 scoop of EAS® 100% Whey Protein (vanilla)
1 medium-sized banana
1 Tablespoon of peanut butter (you can also use almond butter if you prefer)
3 scoops of frozen yogurt (plain or vanilla)
A few ice cubes
A splash of milk (I prefer almond milk)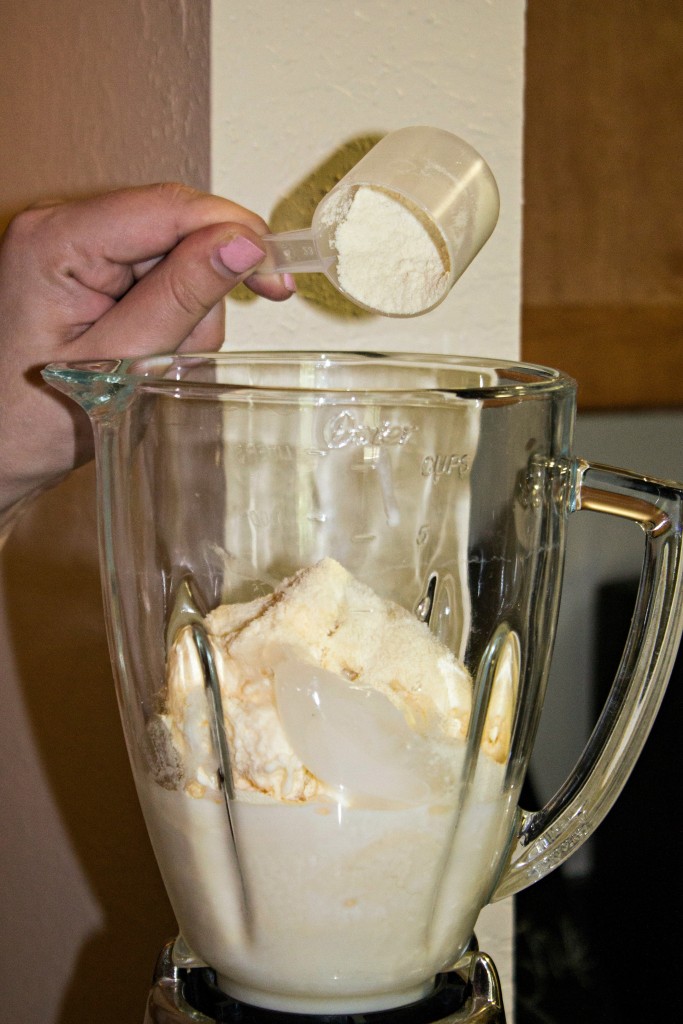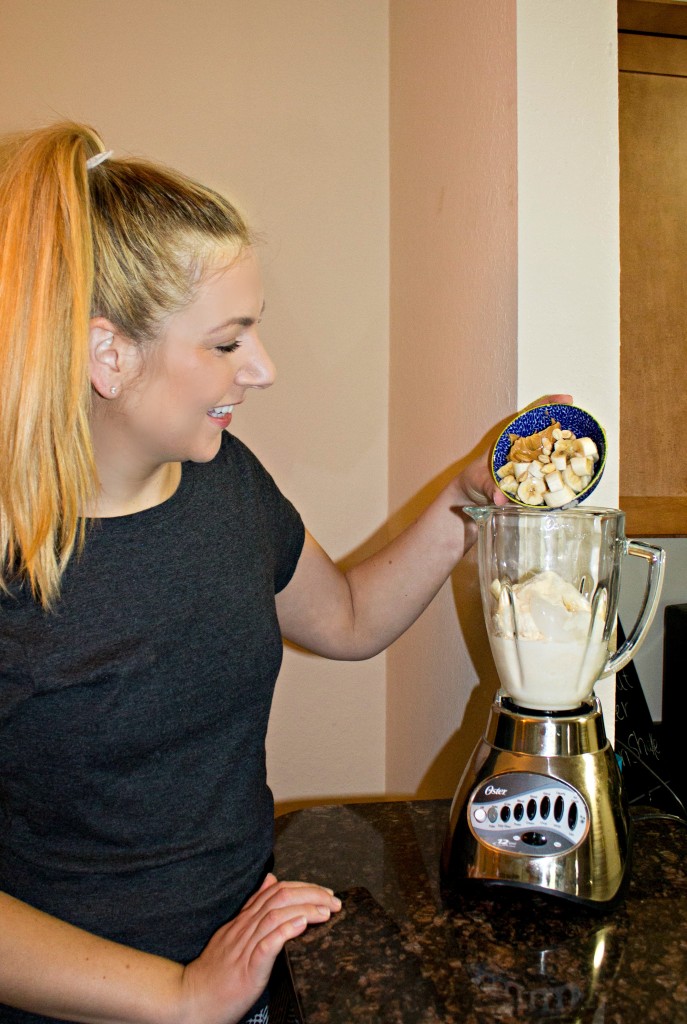 Add all ingredients to blender and blend until smooth. Pour in your favorite glass, and enjoy!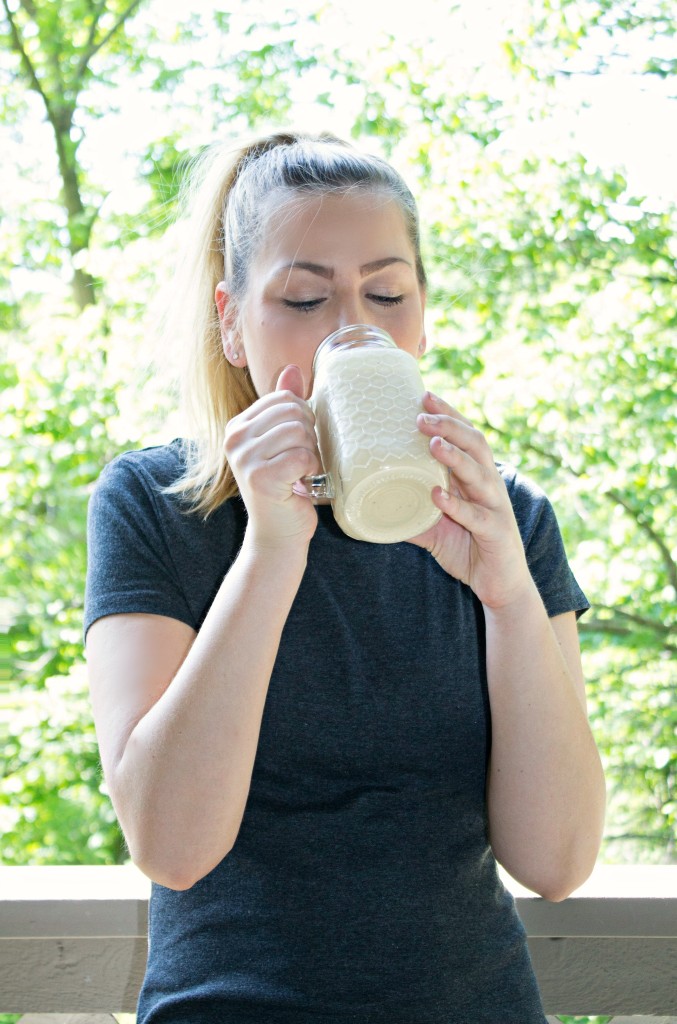 And great news – you can easily find EAS® 100% Whey Protein in stores at WalMart or online at Walmart.com! Also, the Ibotta app is offering a discount when you use their app to purchase the following:
Earn $3.00 when you purchase EAS® 100% Whey Protein or $1 when you purchase EAS® AdvantEdge Carb Control.
Also, check out the New NBC Show S.T.R.O.N.G where EAS® products will be featured on the June 2nd episode! (9 p.m. EST/8 p.m. CST)