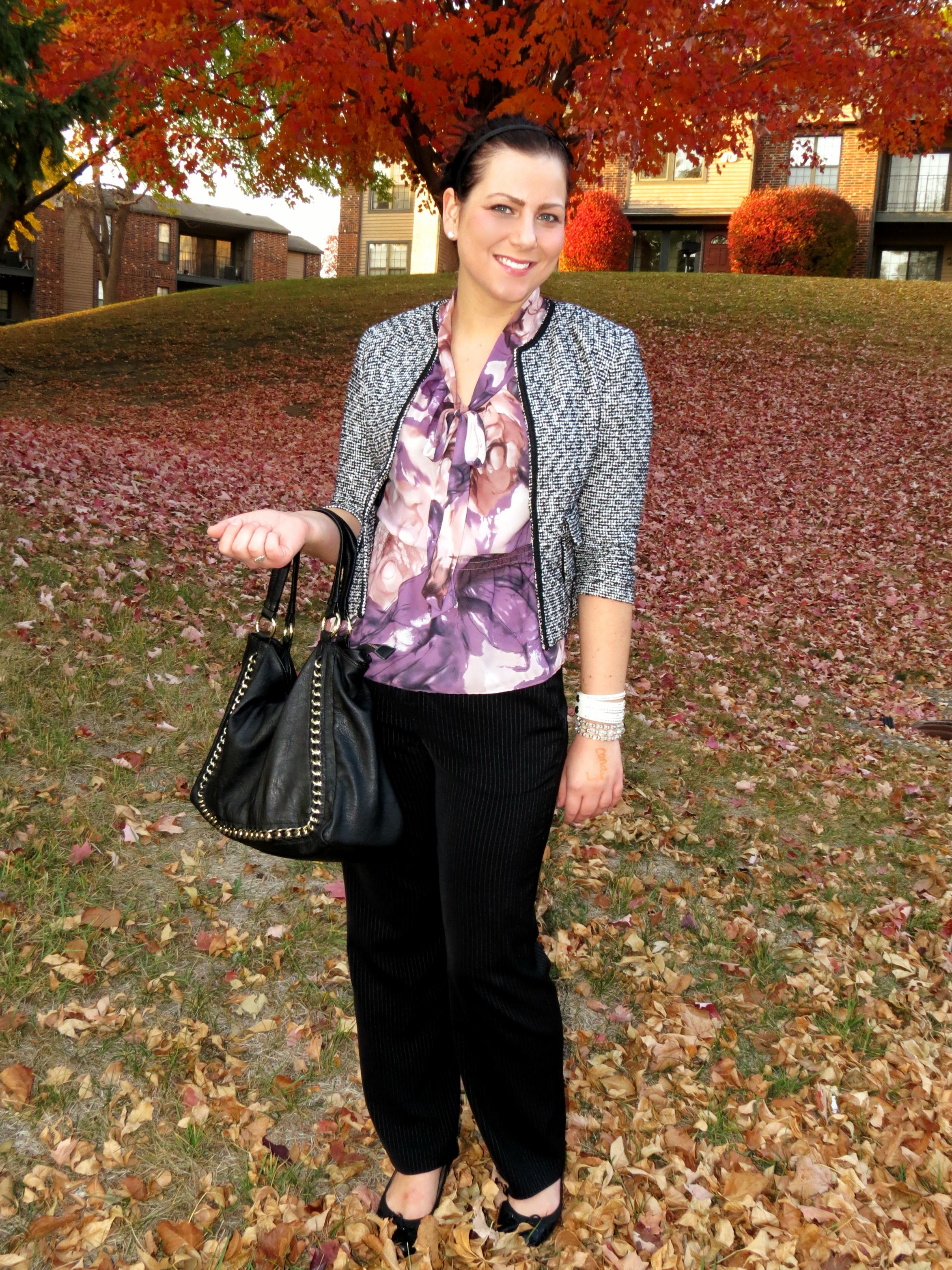 This combination is an easy one, I believe the big floral prints on this bow-tie blouse and the classic black and white tweed jacket just work together.  Adding a strand of pearls could look quite nice with this too, but I'll be honest that I only had 20 minutes to get ready yesterday so accessories were lacking.  I did mange to put on some sparkly bracelets and earrings though!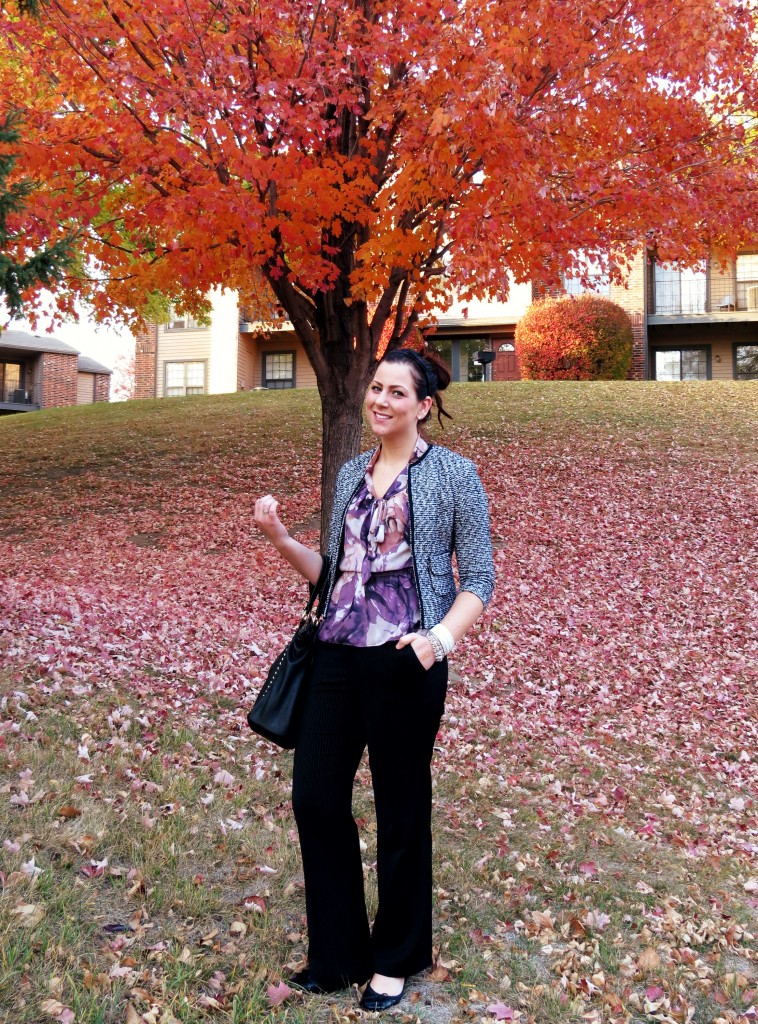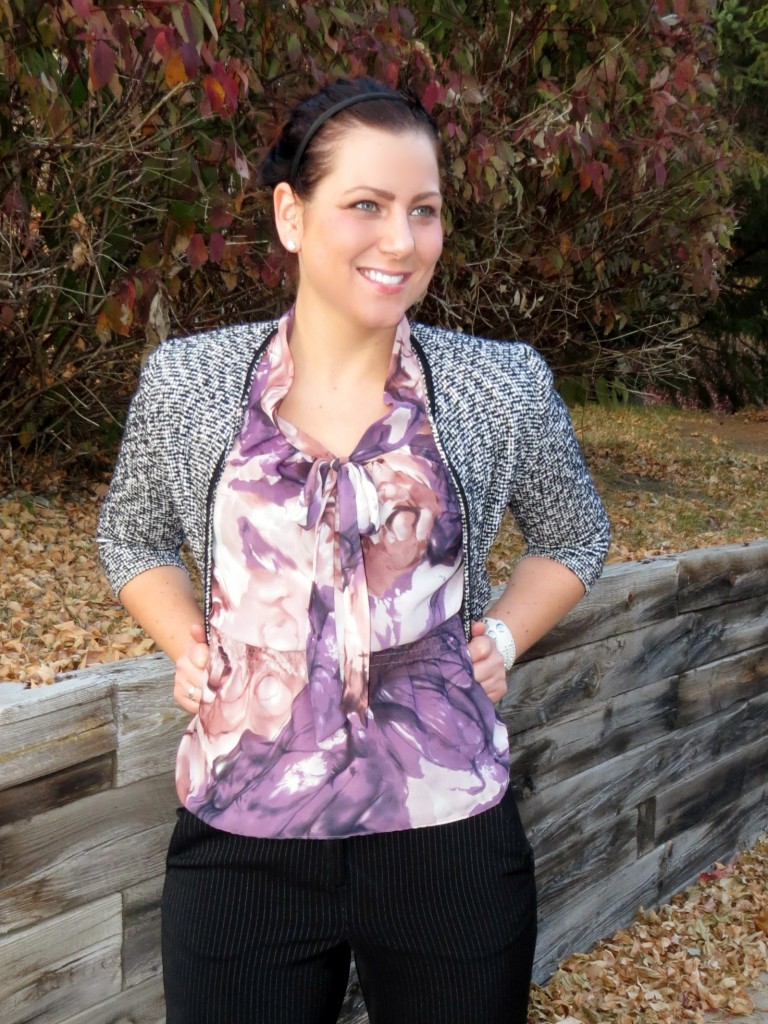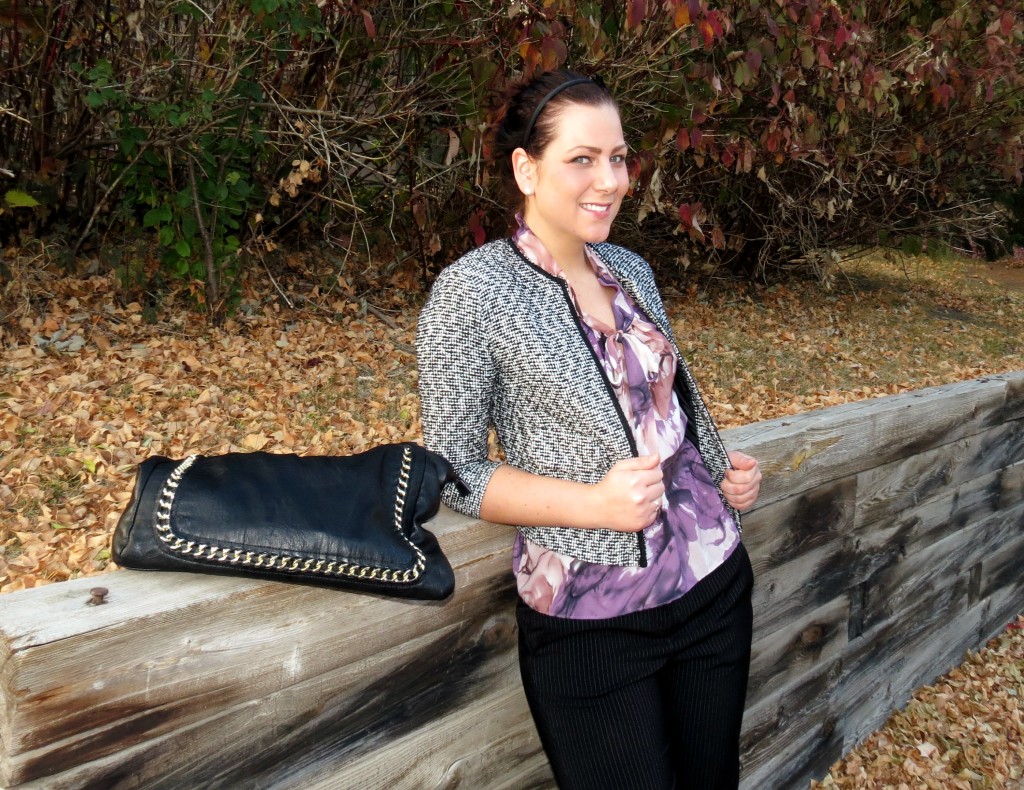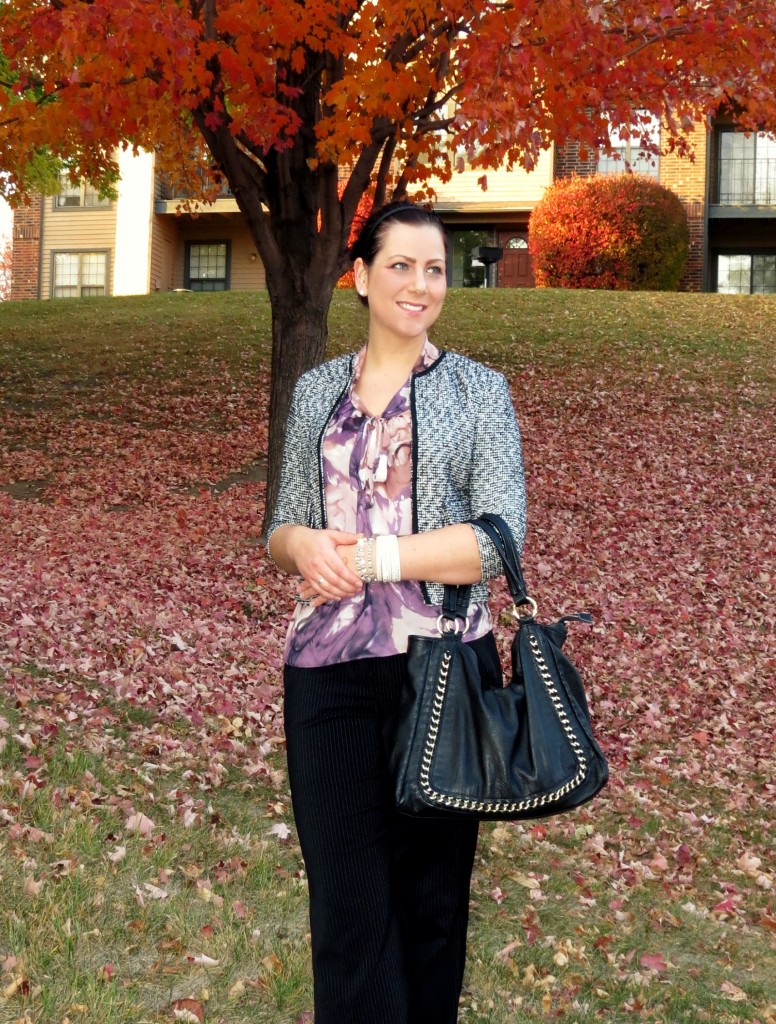 And this quote found on my Pinterest account is why I allowed myself to walk out of the apartment this way: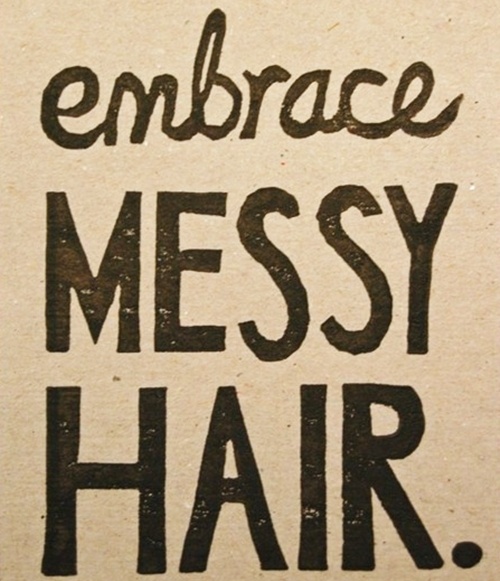 I embraced it by letting it do its own thing (but tried to control it in a bun) and by adding a small detail: my black bow headband.  I think this quote is more for messy beach waves? But hey, you know when you only have 20 minutes to get ready in the morning, you really have to do what you have to do 🙂 Totally my fault, but this is how real life goes.
Floral Blouse, TJMaxx (Similar here) Tweed Jacket, Express from Goodwill (Similar here) Pants, Vintage (Similar here) Flats, Nordstrom Rack (Similar here) Headband, Primark (Similar here)