I just wanted to share some of my favorite types of outfits to wear for all different occasions this time of year, showing ways to layer and be all cozy and warm, regardless of what you're doing! Happy Friday Eve… we are almost there!!!!!!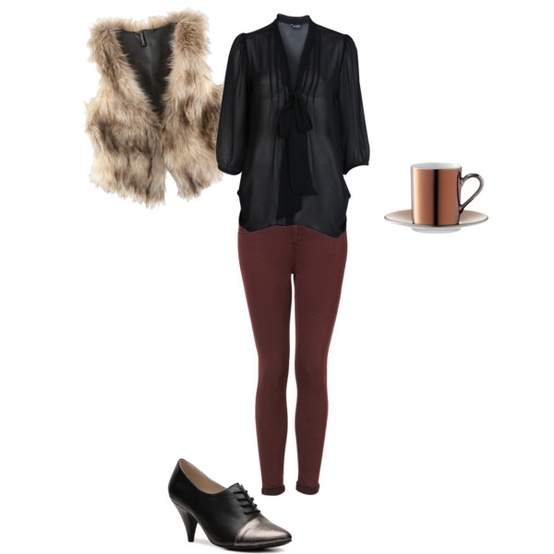 Grabbing Coffee with a Friend: Whether during the week or on the weekend, grabbing coffee or lunch with a friend (I am a fan of pumpkin spice lattes!) you want to look cute but not over the top. A pair of colored skinnies or dark skinnies, a sheer blouse and a vest, like this faux fur vest, gives you layers to help keep warm! Also, I love a little heel when I know I'm going to be inside at a restaurant or coffee shop (and not walking around a ton), so I'm digging this cap-toe, heeled oxford! Otherwise, flat or heeled boots do the trick too! Still cold? Add a scarf for some extra warmth (this is true for any outfit in the cooler weather!)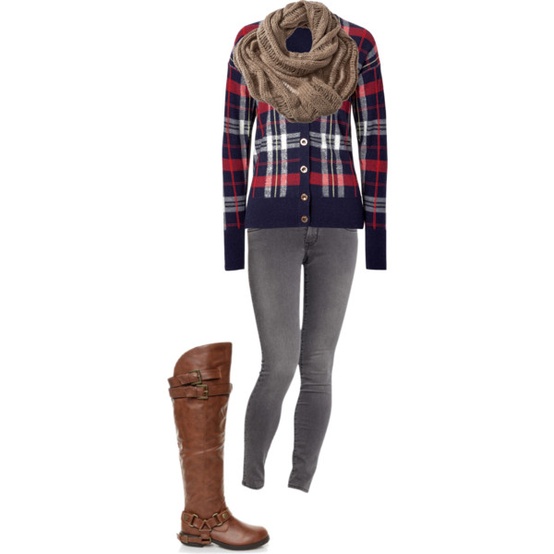 Going to an Apple Orchard or Pumpkin Patch: Now it's time to pull our your best warm outfit! Layer a knit scarf over a plaid button up blouse (layered over a cami or plain tee), skinny jeans and tall, comfy flat boots work perfectly.  Stay warm while still looking chic and by adding a pattern (like plaid) with some texture (a heavy knit scarf) gives your outfit some extra pizzazz! Wearing a warm cardigan or loose knit is a much better idea than a blazer or collared button-up which can be constricting when you are trying to move around a lot.  You can also go for a dress with tights and a looser-fit cardigan and still be completely comfy and chic for this type of outing.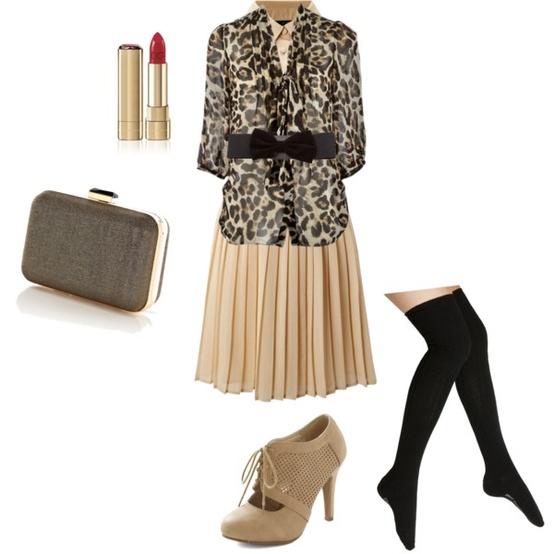 Date Night: Sometimes it is just as sexy and fun to throw on a pair of skinnies and a cute button-up and pair of boots for date night, but when you are going to a nice dinner or something, it is also nice to have some dress options that are still keeping you warm.  One of the easiest things to do is throw a blouse or sweater on over a dress for extra layering and warmth.  A cute pair of knee highs and fun pair of booties will keep you warm while keeping your cute date look.  My bf doesn't necessarily love my bright red lipsticks, but hey I do, so if you want to make it more vibrant and fun, add a bright lip! A nude gloss and smoky eye also does the trick.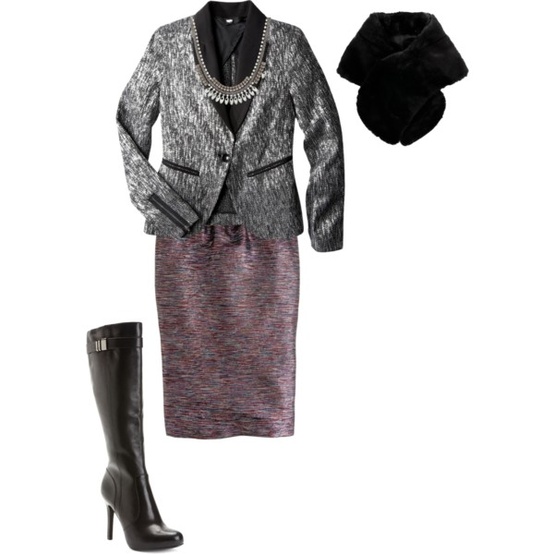 Work: Good old work… ! Seems to be the hardest to dress for (for multiple reasons) but especially for temperature and functionality (especially when it starts to snow… if you live in an area where it snows you know what I'm talking about). In the summer when it is 90 degrees out, I am still layering because the air conditioner is always super cold.  It seems though that during the fall and winter, even if the heat is on, I still get cold so dressing for the office to stay warm (without being hot) is the goal!  I love to wear blazers or tweed jackets over a collared button-up or ruffle blouse along with a bright, metallic or fun-detailed pencil skirt.  Add a pair of tall heeled boots (with tights) and you are pretty much set.  Statement jewelry is the easiest way for me to add something extra and more fun to an office outfit, and for the cooler temperatures I think a faux fur scarf helps keep you looking professional and dressed up as well as warm!  I have two faux fur scarves, one in a brownish color and one that is gray/black so that I have options to work with.  More dressy scarves work as well. Still cold at the office? Try fingerless gloves (you can still type just fine and use your cell phone!) Find a cute bow pair here!
What are your fall go-to outfits for different occasions?!