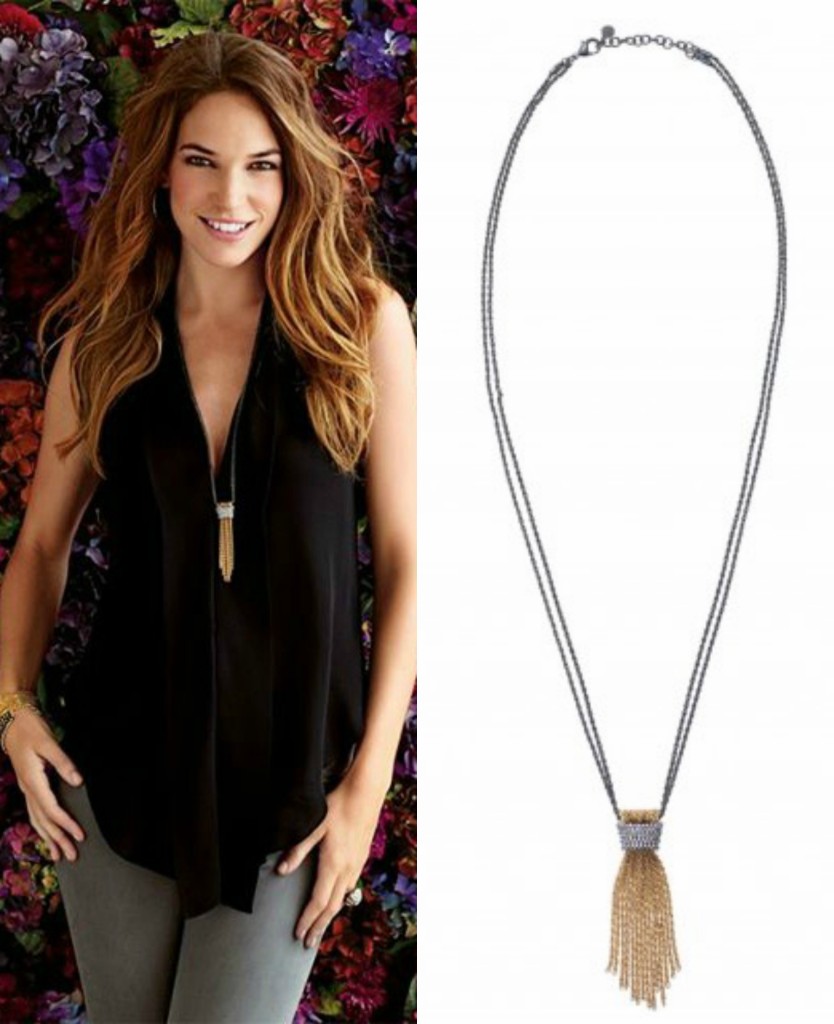 Hey everyone! It has been a CRAZY week. I'm back home and just wanted to thank everyone who has been so supportive and encouraging on my trip to NYC and photo shoot with People Magazine! It was so fun, so chaotic and amazing to see how much detail goes into a shoot for an advertisement. But seriously, THANK YOU 🙂 I have met so many wonderful, amazing people through blogging and your support means the world!
I have many more details to share with you soon, but in the mean time I just wanted to remind you that you have ONE MORE DAY to enter to win this tassel necklace from Stella & Dot! Tracy is graciously offering this necklace to one of my readers after she sent me one. I have already worn it several times since getting it, it is just the perfect, classic necklace that really goes with almost anything!
We didn't have time to snap photos of my outfit with the necklace, but check out Jenn over at a Stylish Housewife… she has the necklace too and she has styled it so well! I love her most recent look with it!
stella & dot windsor tassel necklace