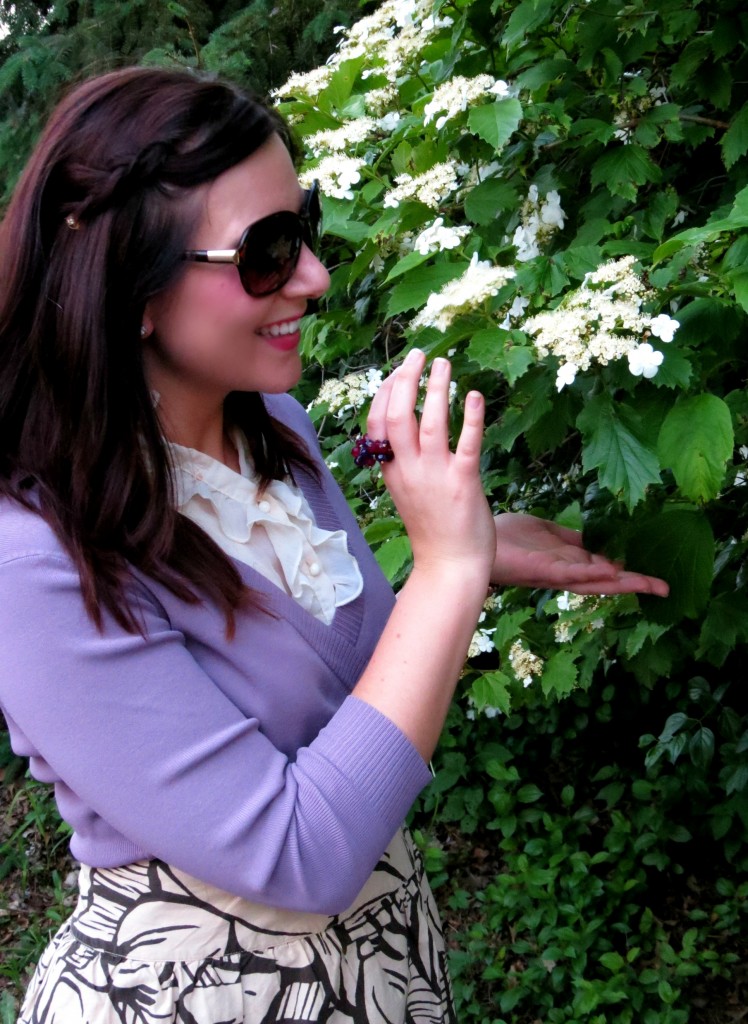 Isn't it funny how somedays you have a lot to say about your outfit because the pieces tell a story and other days it is literally just: this is what I threw on and I liked the way it looked? Well I hope you don't mind that I want to share a lot of information about my experience with my clothes (like yesterday's coral dress post) and somedays it really is pretty simple.  One of my goals for the new year to help spice up what I wear to work is to mix prints and colors together.
I wore this to work yesterday and first grabbed my skirt, which I have named "Jungle"… something about it just looks like the jungle to me 😉 I was about to go for a fully neutral palette (how I have gotten dressed for work since I first got out of college, hence the goal to add more pattern and color) when I told myself "NO!… GO FOR COLOR!" So I grabbed this lilac three quarter length sweater and threw it over a ruffle blouse.  And there you have it my lilac blouse + "Jungle" skirt brings a color and patterned ensemble that I have named Lilac Jungle

Today I am linked up to "Work It Wednesday"… check it out!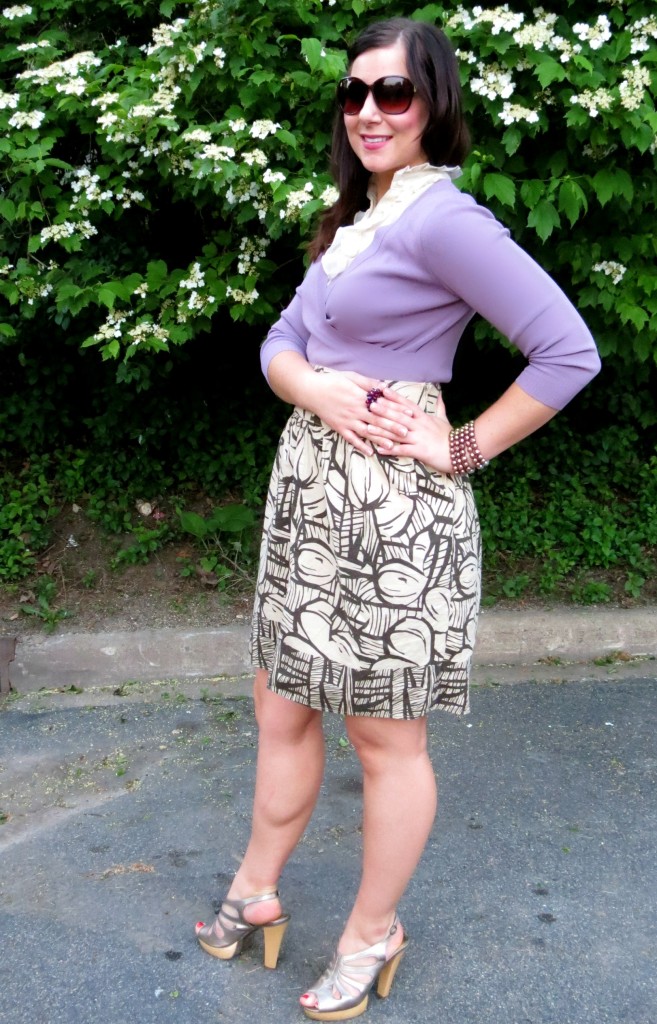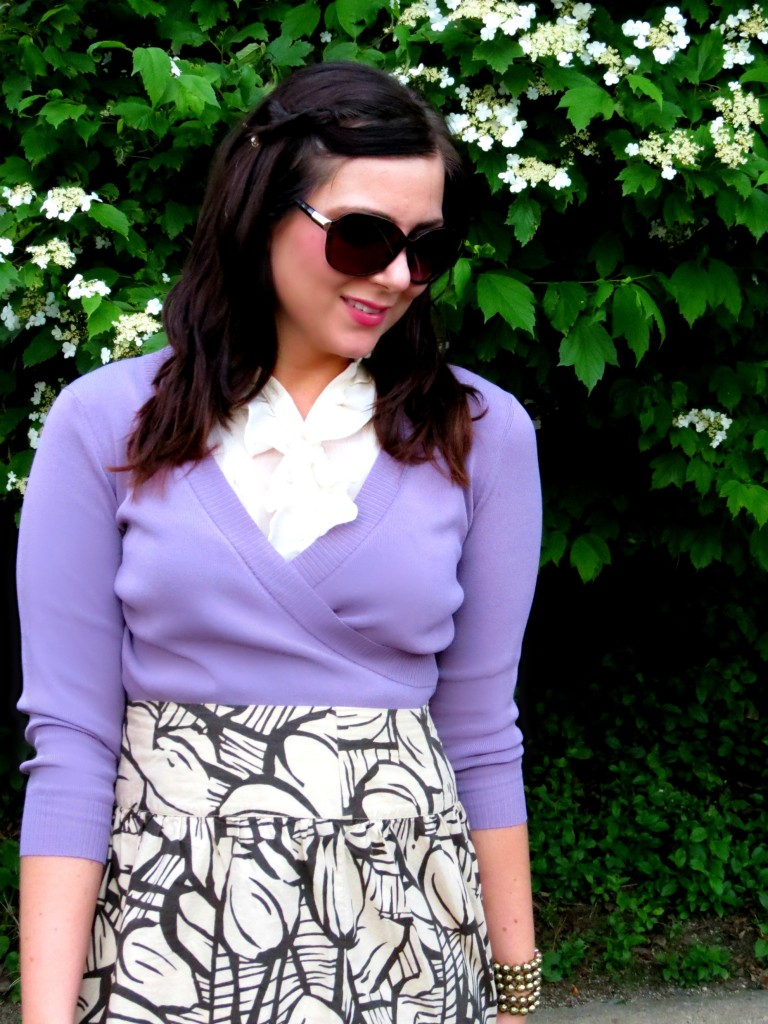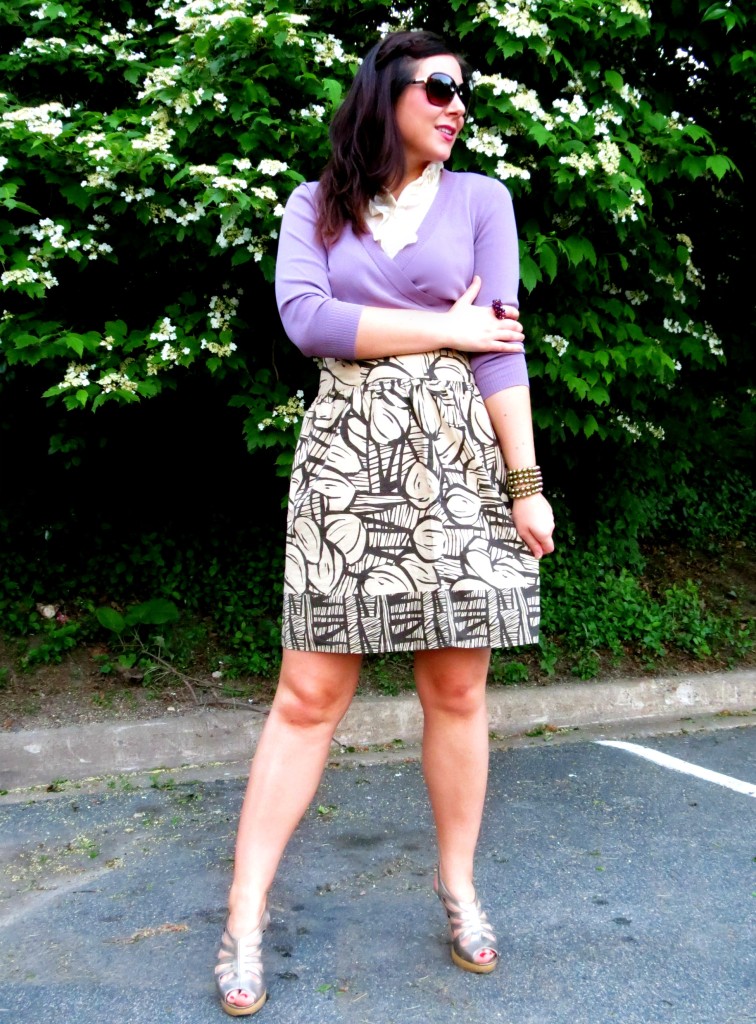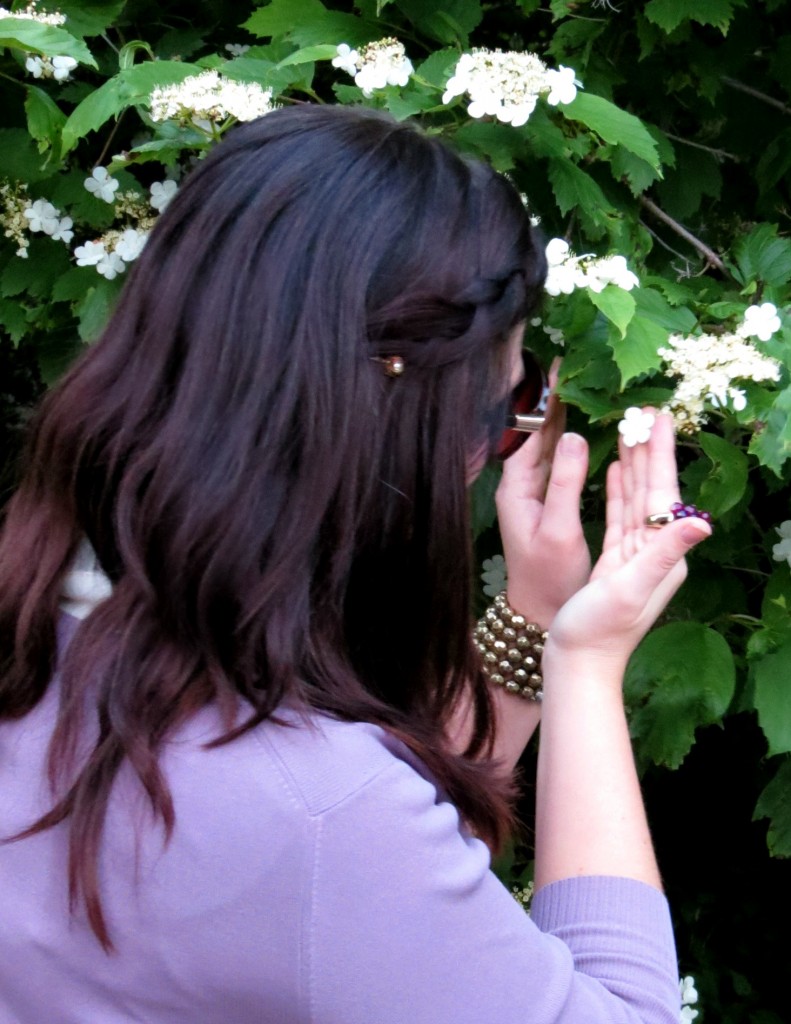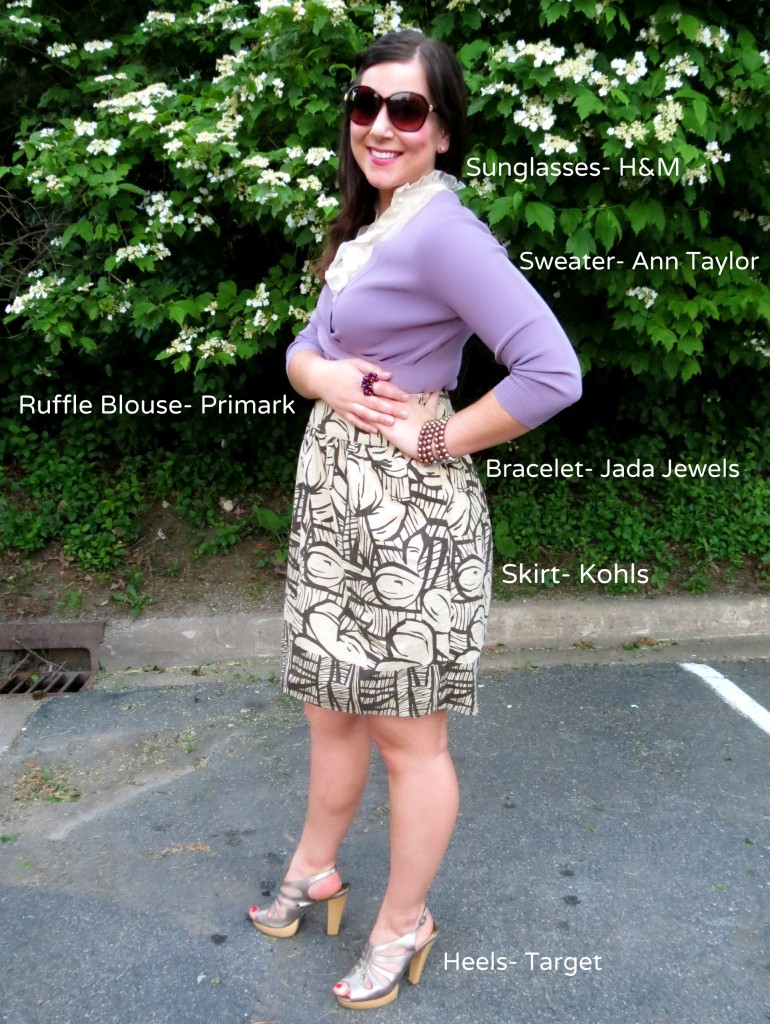 Sunglasses, H&M :: Similar here
Sweater, Ann Taylor :: Similar here
Ruffle Blouse, Primark :: Similar here
Skirt, Kohls :: Similar here
Heels, Target :: Similar here
……………………………………………………………………………………………………………………………