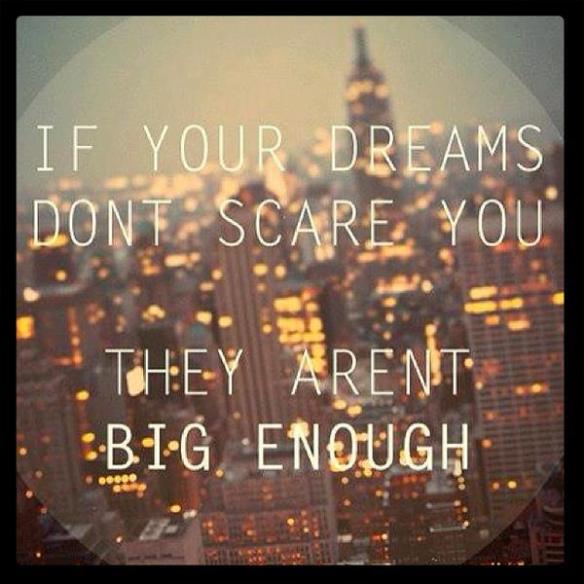 Resolutions/goals … I'm not sure what to call them, but back in this post reviewing 2012, I also talked about what I wanted to accomplish this year. Most of my goals are an easy YES I'm doing this or NO I'm not… so it only made sense for me to write this to check in with myself and hold myself accountable.
I started thinking about this in Vegas with my boyfriend. One night before bed he started talking about all of his goals for his job and I was like WHOA buddy, why are you talking about work on our vacation?! But it makes sense… for the first time in weeks he was relaxed enough to look at things in a big picture sense rather than small project to small project. So it got me thinking and I realized that I was doing fairly well with my New Year's resolutions (goals, whatever) and I wanted to reflect on these as well as look ahead to what I could accomplish in the rest of 2013.
So here is what I wrote back in December:
Stick to a budget. I have worked out a budget for the upcoming months and I want to challenge myself to stick to it as close as possible. It is going to be tough, but I'm determined to do it!
Physical activity every day. I've given up on working out every day, because I've realized it just isn't going to happen. But I do aim to work out 3-4 times a week and do some type of physical activity on my days off… walk the dog, take her to the dog park, walk to a restaurant with the bf, walk to the mall, walk to get coffee, swim, play basketball, biking, etc. There is so much to do and I always talk about wanting to do more activities, so this year is the year to go out and do them!
Research my future. If this sounds weird to you, it is okay, it sounds weird to me too! What I mean is figuring out what I want to go back to school for. I love school, going to class and learning new things… it excites me more than anything else (okay maybe amazing shoes excite me just as much) but I can't wait to get back to class and learn some new skills! I have some ideas and would like to meet up with some professors, friends and peers to learn more about what I might want to go back to do.
Network. Thanks to the blog I have been able to network with lots of people (love all you fellow MN bloggers, can't wait to meet up again!) with similar interests and I love it! I want to continue to network, network, network and build more fun relationships over the next year! Can't wait to see what's in store!
Dream Big. Because a dreamer just has to keep dreaming and that's exactly what I'm going to do. I recommend you do it too 
Let's review:
Stick to a budget. I have been working through all of my expenses in an attempt to budget each month in order to save more money by spending less on unnecessary things. The Everygirl is a great place to find finance resources and tips and I have been using the Everygirl's Handbook on How to Budget to keep close track of my expenses each month. I have done very well with my clothing budget the past couple months (see here and here) and hope to stick to that. I have had some expenses come up that I wasn't planning on (needing a new couch ASAP, car repairs) and a few extras (updating my car tabs) that have made it a bit more difficult to put as much in my savings as I'd like, but so is life.  I have been learning from the first two months of this year and realizing it is doable… it literally is as simple as saying no to things I used to easily say yes to.
Physical activity everyday. This was my way of saying "get back in shape" but I didn't want to commit to a certain number of times to work out each week and not stick to it. Makes me sound lazy or that I'm half committing to this goal right? Well I am a perfectionist and I hold myself to each and every standard I set for myself, so to not reach that goal each week would drive me absolutely crazy. Physical activity everyday gives me a bit more flexibility… like taking the dog for a long walk or taking a walk over lunch. I have done well with this and I'm starting to wish I would have weighed myself before to see the progress. I don't know that I've actually lost that much weight because I know I have also been toning and gaining some muscle, but it has always been about being healthy– not being a certain weight. I don't care if I weigh 300 lbs… if I look fit and toned, feel good and am living healthy, that's what I want!  I started doing the 30 day shred with Jillian Michaels (not with the intention of going for the full 30 days, but knowing I could fit 20 minute workouts into my days and getting a good jump start back into shape/working out) thanks to a birthday gift from my sister. I feel that my endurance has improved, I am a bit more toned and I have been eating healthier too, so overall just feeling more energized!
Research my future. I started out really well with this, met up with a friend to discuss. I could be doing more though. I have a feeling I'm on the right track but I don't want to make a mistake, you know? Going back to school is a big commitment and I just want to be sure it makes sense and is the right path for me.
Network. I definitely need to improve on this goal. I didn't even make it to an event at MN Fashion Week in February, which would have been a great place to network with others interested in fashion. I will just need to look into more events in the area and see what I can attend.
Dream Big. Still "dreaming big"… always keeps you going during those little rough patches in life!