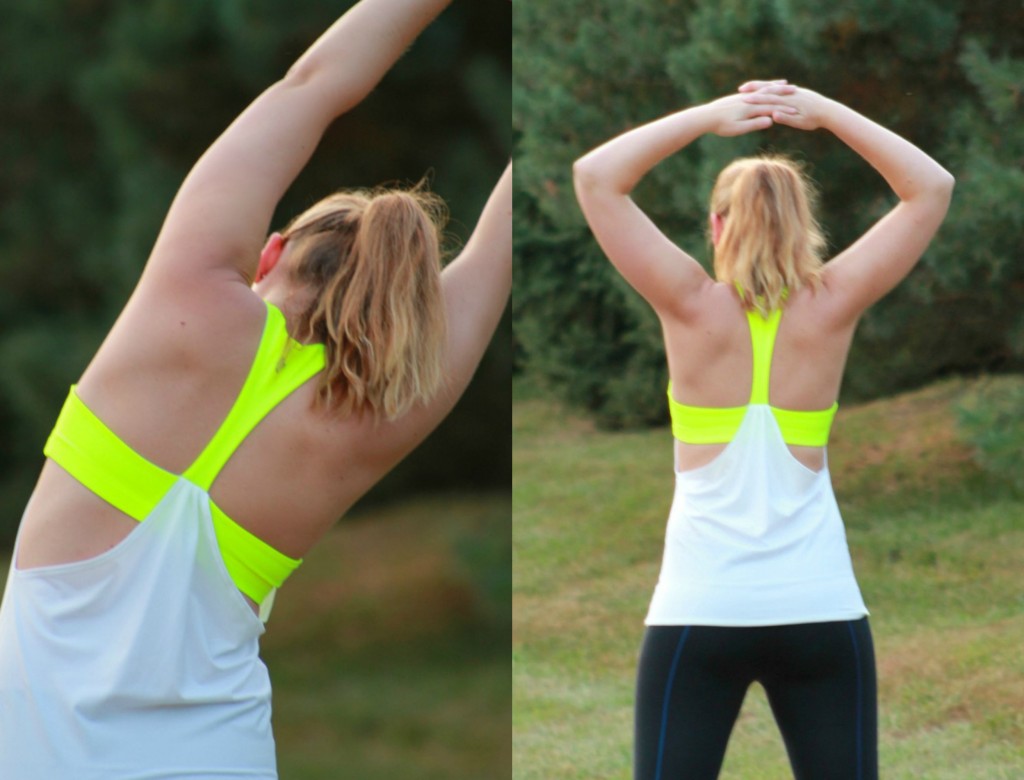 Fitness has always been an important part of my life. I really enjoy working out, it gives me an opportunity to get away from everything else and just let the stress out. Last year though was not a good year for me and fitness. To be honest, I'm not sure if it was how busy I got with volunteering and work or just the mere fact I got lazy. This year, I have been paying for it. Starting in January, one of my goals was to make working out and eating healthy a priority. While I'm still not quite where I want to be, I know I am on the right path to being healthy again. I didn't want to do some crazy work out program or limit myself to a certain amount of calories a day because I want this to be a part of my lifestyle, not just something I do for an event coming up…
I have made an effort to work out 4 times a week for at least 30-40 minutes.  Have I accomplished this each and every week? Nope. Could I be doing more? Yep. But here's the deal, life gets busy and some weeks I'm going to work out 5-6 times a week and other weeks I'm barely going to make it to the gym twice. I have made progress, which I can tell my how my clothes fit me and how I feel, not by a scale (a scale would drive me crazy).
One way that has helped me make it a priority is Ellie. I mean, working out is a lot easier when you wear cute work out clothes, right?! I actually joined Ellie when it was a fitness subscription called pvBody that would send you two pieces each month at random. Now it operates more like JustFab or ShoeDazzle, where you can skip a month or choose your own two pieces for $49.95. To me, $49.95 is not too shabby for a new, high-quality work out outfit. Especially since you can choose two leggings or two tops. I have been a big supporter of Ellie before deciding to become an ambassador for them. They graciously sent me this outfit, but I have been buying and wearing Ellie for awhile now (see here, here and here). They have a great selection of tops, leggings and shorts that work well for all types of fitness activities. I like to run outside and go to the gym, and for running, this outfit is perfect.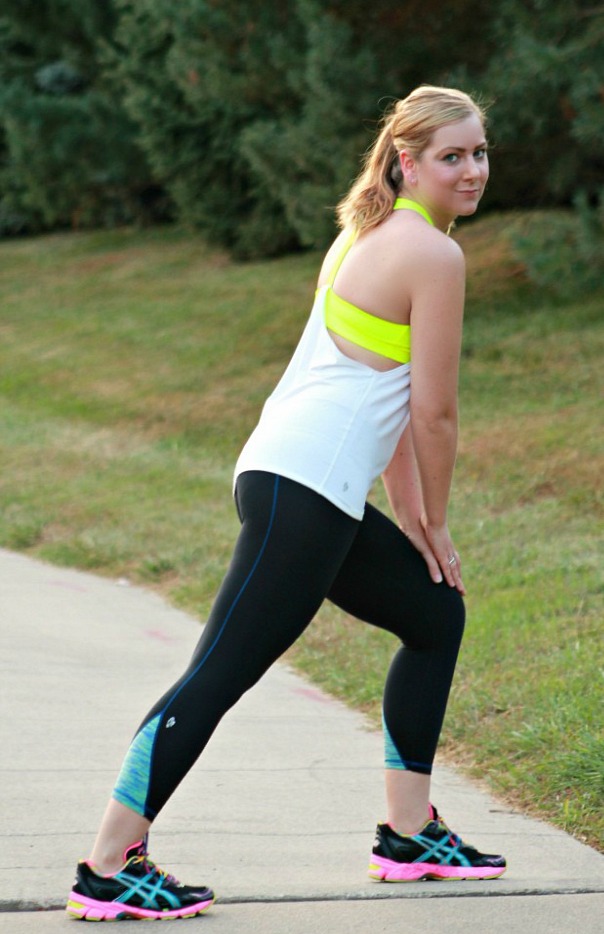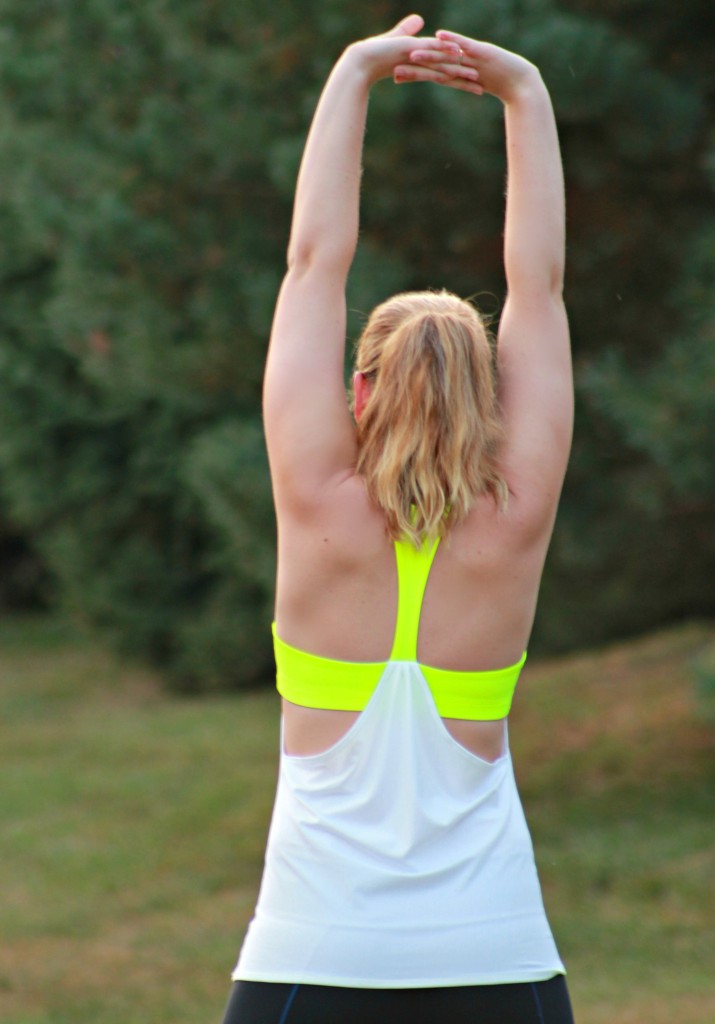 Work Out Tank, c/o Ellie (Sold Out but SAME style in different color, Similar)
Leggings, c/o Ellie (Sold Out, Similar here and here)
Running Shoes, Asics 
I still have a long ways to go. I still need to make it MORE of a priority. I still need to fit fitness into my weekend plans, but I am trying to best to incorporate it into my lifestyle.
Sign up at Ellie and get 20% off your first order!