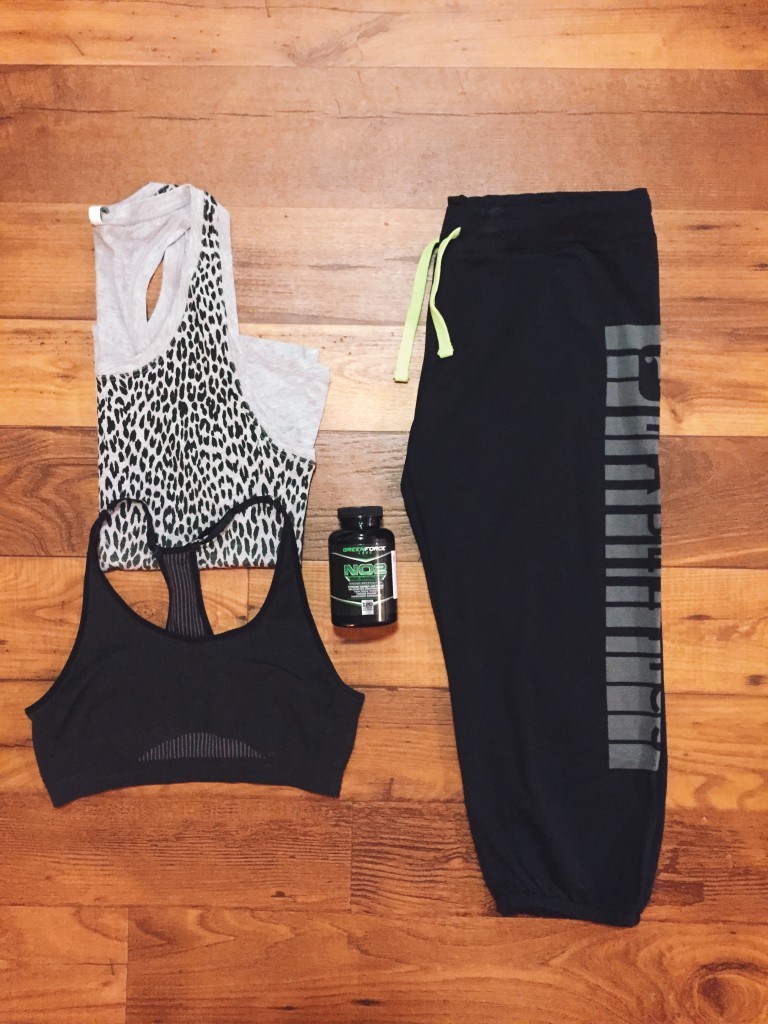 While I've constantly been reevaluating my fitness goals throughout the past couple years, this year I'm really focused on being healthy all the way around. Sometimes I feel really fatigued by the time I want to go work out, so then I avoid going altogether. And while I attempt to get as much of my nutrition through the food I intake, I know I might not be getting everything I need.  That's why last year I started taking a women's daily multivitamin, as well as fish oil, vitamin C and biotin.
So the new fitness routine I'm referring to is actually ensuring I take my supplements throughout the day, to help prepare me for my workouts and maintain my health. My newest addition to this routine is the Green Force Labs NO2 Preworkout supplement. I take four tablets about thirty minutes prior before working out. This supplement has a lot of Vitamin B (which is great for improving your mood) and has been a great way to get my mind and body set for a good, hard workout. Lately I've been doing a lifting routine along with a little bit of cardio, and even doing some swimming in our indoor pool on days I feel like doing something different. Soon I will also being adding some ClassPass (more to come on this soon) classes to my schedule, including yoga and pilates classes. This supplement seems to have helped my mindset and increase my energy before a workout to really focusing on burning some calories and getting stronger! I would recommend adding them to your supplement/vitamin routine if you are really planning on upping your workout routine this year, otherwise I definitely recommend looking into vitamins/supplements as a part of your daily routine in general! I also recommend other supplements as a part of your routine – check this site out!
What vitamins/supplements do you take? Would you give Green Force Labs NO2 Preworkout supplement a try?