Have a bunch of Christmas parties to go to this season?  Well if the dress code isn't dressing up the next best thing is a tacky, obnoxious Christmas sweater!  My office is having a work party on December 15, so I decided to get prepared to dazzle the people at work with my creative sweater skills.  Follow these easy steps to get your completed Christmas sweater:
1. Get an old sweater that you don't mind gluing tinsel and stockings on.  I used an old beige sweater I got at H & M a few years ago for $5.  (Still loved it, but it was going to a good cause!)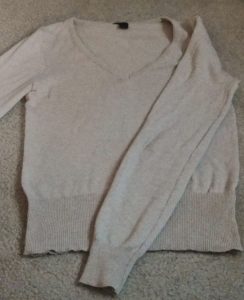 2. Place an old magazine or some cardboard under the sweater and sleeves where you want to glue stuff.  Glue a stocking to the center of the sweater so it covers most of the sweater.  (I used Gorilla superglue.)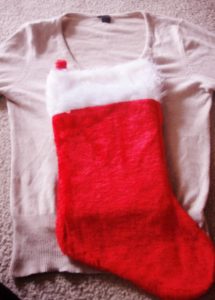 3. Glue tinsel (mine had mini ornaments on it… for extra "class") around the neckline and cuffs. Allow plenty of time to dry.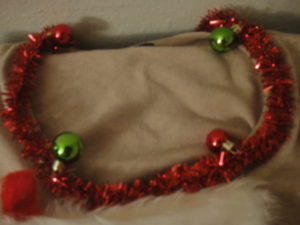 4. Glue on additional Christmas themed items.  I used some miniature decorative gift boxes and drums.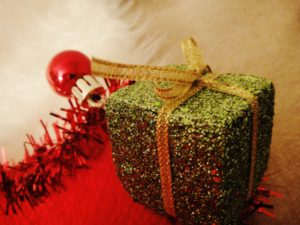 5. Let your sweater dry completely and then hang it up.  Viola! You have your very own personal ugly Christmas sweater…. party ready.  Now all I need is a Santa or reindeer stuffed animal to place inside the stocking on the front and I'll be good to go! Oh… and my wreath earrings will be the perfect accessory 🙂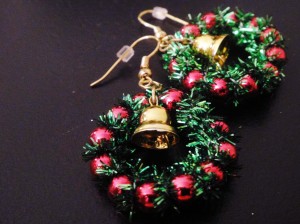 … definitely the best earrings ever!
Christmas crafts tinsel ugly Christmas sweater winter sweaters