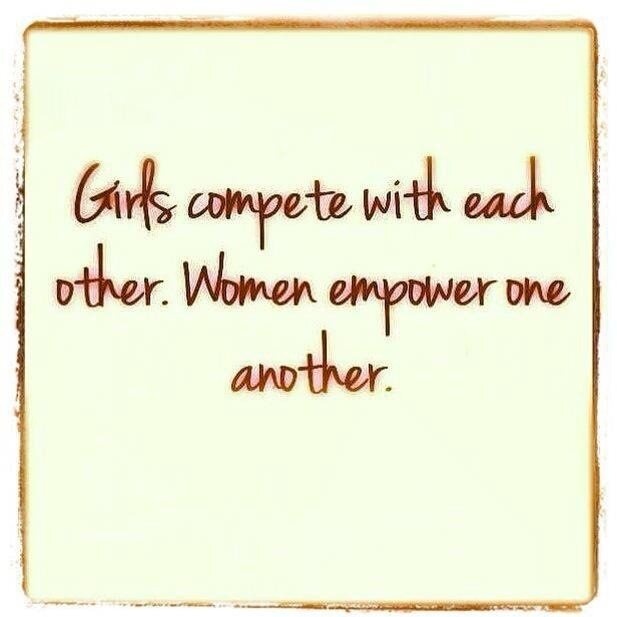 Competition. It is innate, a part of life. Just think about it… survival of the fittest.  In terms of biology, you are succeeding at life if you are 1. surviving and 2. reproducing (or able to reproduce/pass on your genes).  At one point, human beings may have been competing for food, shelter and a mate. It still happens in nature, right?
What about in a civilized world?  Competition is everywhere: politics, sports, business, economics, the work place and even everyday life.  But I often wonder, WHY in everyday life? Why? What's the point?  I am a competitive person, but inwardly  if that makes sense. I more so compete with myself and try to make myself the best I can be each and every day. My father and older sister on the other hand, are very outwardly competitive (the type of people you don't want to play Monopoly with if you just want to have fun). I get that competition is always going to be a part of life, but I will never understand why people you are close to try to compete with you.
My blogging friend Rachel touched on this subject a couple times (see here and here) on her blog and I was very intrigued and agreed with her when she talked about copying and why women act like monsters sometimes. I struggled for a long time throughout high school and college with one friend in particular who constantly tried to compete with me and make fun of my successes. I have always have been confident in myself so I just brushed off her comments and figured it was just part of her personality, even though her ways of competing with me always did bother me.  She would befriend anyone I made friends with, go buy a ton of brand new clothes anytime I got one new clothing item and was always upset when guys would talk to me and not her and would tell them to leave me alone. And what did I do? I encouraged her, built her up and told her to be confident. I tried to be a good friend. If she was in any way jealous of me, it was because I was confident and happy, but it was something she could have had in her life too. Regardless, her constant competition with me ended our relationship a couple years back. Sad since we had been such good friends for so many years, and too be honest I still won't know why we aren't talking today. I continued to be me and believe I am better off than to be friends with someone who was constantly trying to bring me down.
So here's the point I'm trying to get to: why do we compete with ones we love? I can easily see how it happens. Take, for example, social media. It is a great tool to stay connected with people, but as time has gone on, it really is a tool to share your positives, successes and anything you could possibly brag about to the world. That's great and all, but this is probably why so many people compare themselves to others, which is just not a healthy habit.  I think that those who compare themselves to others on various levels, whether how much money they are making, their relationships, how skinny or pretty they are, how many friends they have, how much attention they get,  just end up feeling really bad about themselves or feel this need to compete, or both.
We are all different. We all come from different backgrounds and we want different things in life, so I don't understand why we try to compete with one another to "show off what we have" or show that we can be better. I think our time would be much better spent focusing on what we are good at, what our talents are and not wishing for this or that or wondering, why can't I be like that?  Basically, stop trying to be someone else and just be yourself. In the end, you will be much happier for it, at least this is what I've learned from my experiences. I still deal with this sort of thing in my life and it can be seriously irritating.  Recently I saw this quote "Girls compete with each other. Women empower one another," which is part of the reason I'm writing this post. And it is so true, isn't it?
I guess I believe that competing with friends or people close to you falls back to being jealous or feeling not as accomplished as them. I just think people set themselves up for failure when there is nothing to be won. In an actual competition, it makes sense to compete, in life I think more often than not it just makes people feel empty. Anyway, just something to think about. I was also just curious if other deal with this in their everyday lives?