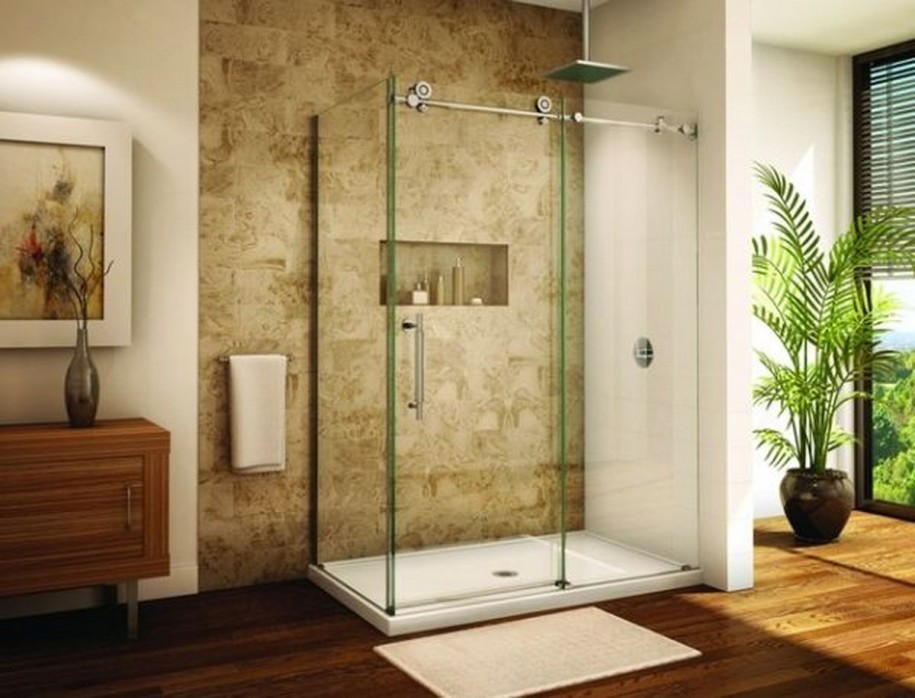 Bathrooms are a place to relax and unwind, and there's no environment that's more relaxing than the natural world. So it stands to reason that creating a natural look for your bathroom is the best way to ensure that you achieve maximum relaxation when you need it the most.
Creating a natural look in your bathroom doesn't have to cost the earth. If you follow these simple tips you'll easily be able to incorporate an outdoor look into your indoor space in no time.
Look to Nature
Creating a natural look in the home isn't always that easy. After all, our homes are designed to be practical and this doesn't always mesh well with a natural look. However, if we actually look to nature for inspiration we can find a wealth of materials and designs that are as practical as they are aesthetically pleasing. For example, stone is both water resistant and gorgeous and you can find a range of affordable stone tiles at Tiles4All that will perfectly complement any natural bathroom look.
Using Texture
The natural world isn't smooth like ceramic, so you'll need to incorporate texture into your bathroom if you want to create a natural look. Linens are perhaps the easiest way to achieve this, so treat yourself by investing in some brand new towels in natural colors. You might also want to think about putting some texture on your walls, which you can do easily by learning how to sponge paint.
Choosing Colors
Using natural colors doesn't mean you have to stick to earthy hues. The natural world is full of beautiful, vibrant colors in almost every shade so feel free to let your imagination soar. Don't forget that your bathroom should also be a place to relax in, so sticking to a calmer palette is probably a good idea. Think about moss greens, sky blues, delicate pinks and sultry crimsons for a natural looking bathroom that will ooze aesthetic appeal.
Awesome Accessories
Accessories are a really easy way to add natural touches to your bathroom that will help to create a unified atmosphere. Think outside the box and incorporate elements that you have taken directly from the natural world, such as fresh flowers, artfully arranged twigs, beautiful pebbles or dried leaves. For an on-trend look, change your arrangements and accessories every three months to match the season.
This is a guest post, as always, all opinions are 100% my own.
Image via