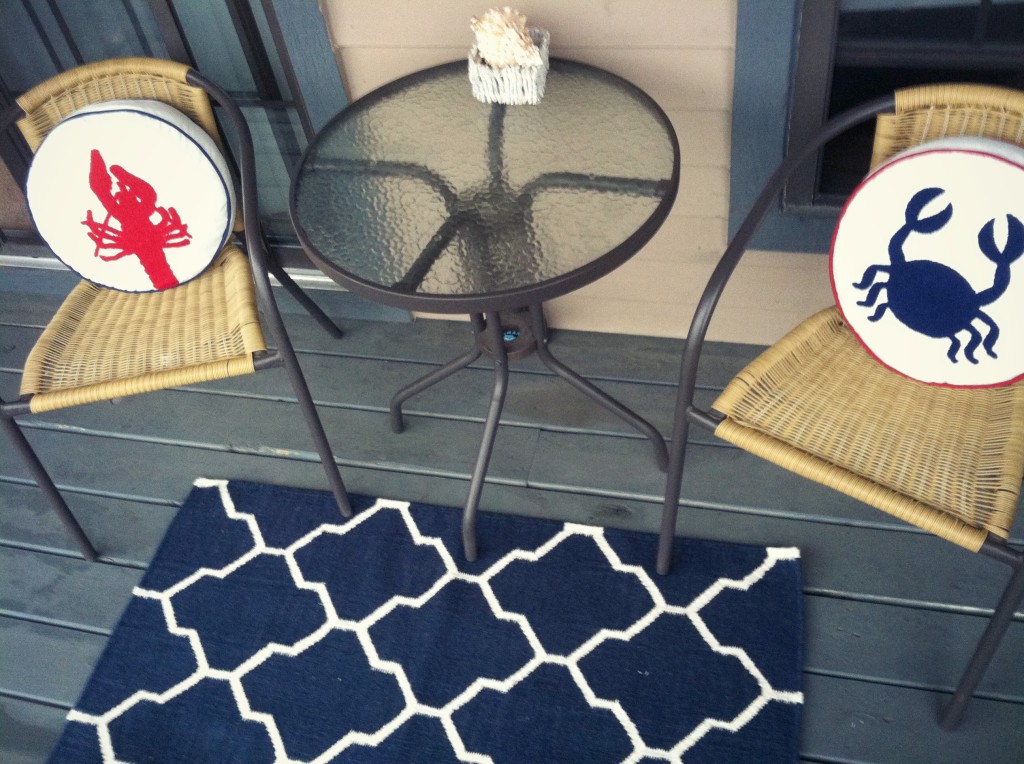 Oh yes, I am loving every second I've been outside since the weather finally started to cooperate in Minnesota. Even though I usually complain about the weather being above 90 degrees, this year I could care less. As long as I can wear my spring/summer clothes and the sun is out, I don't care how hot it is (Okay I might start to complain at 100 degrees or above) 😉
Anyway, last year I really wanted to update our patio decor, and stopped by HomeGoods to find these adorable lobster and crab throw pillows and this outdoor rug.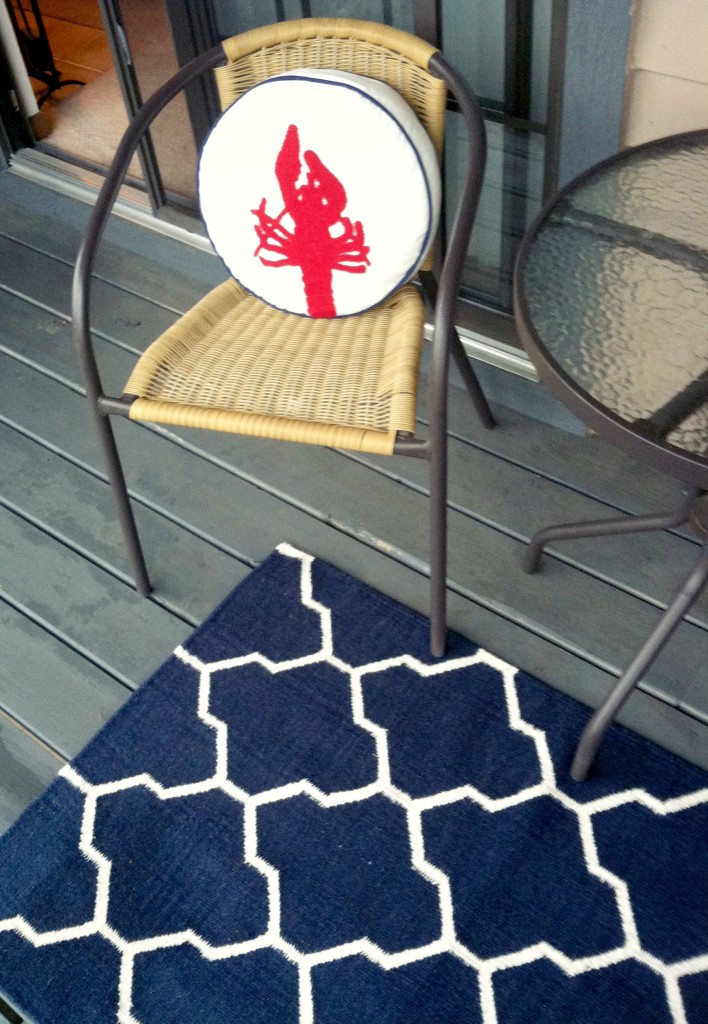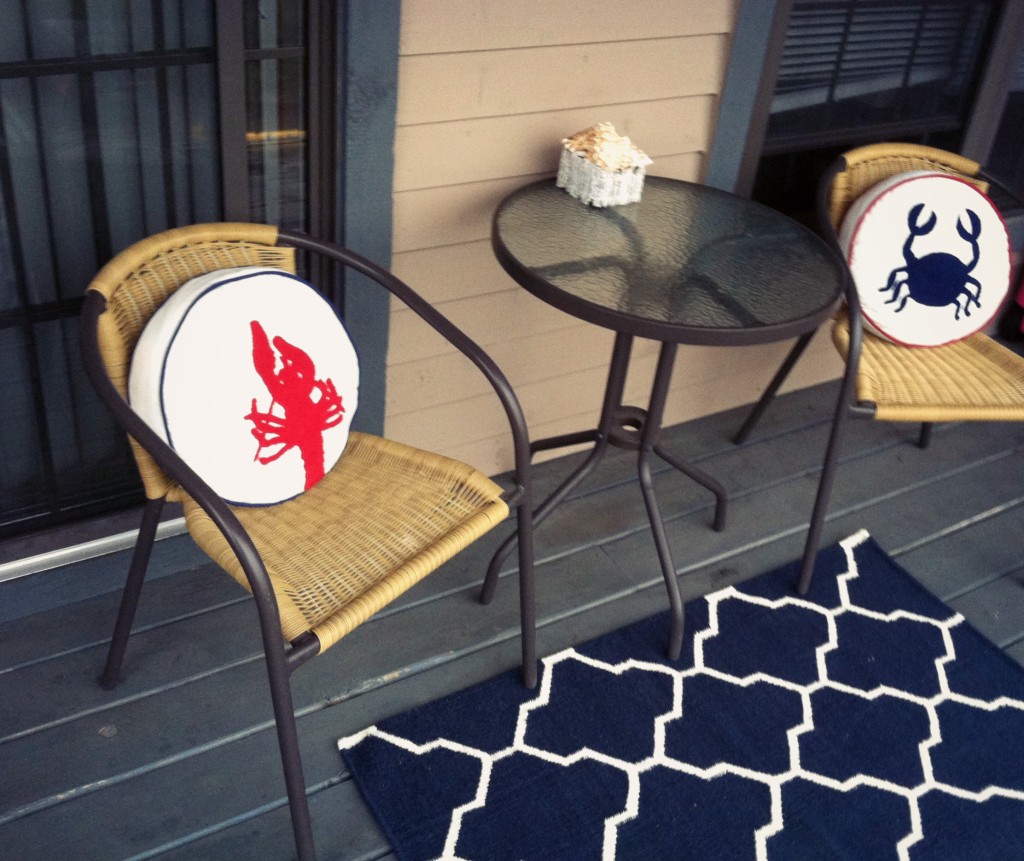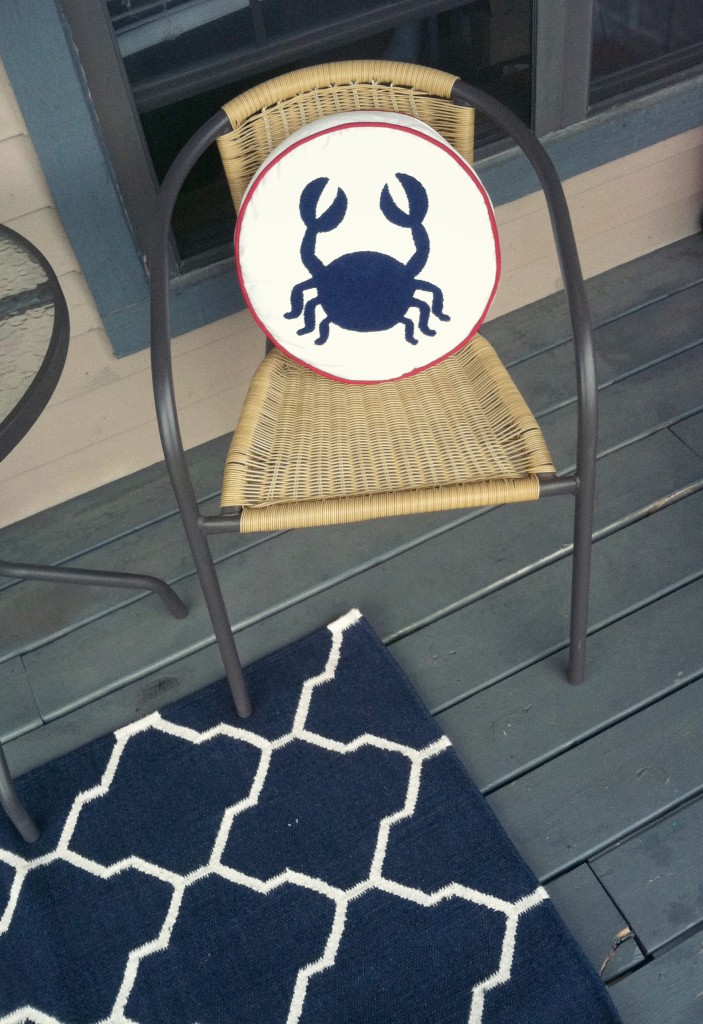 Lobster Pillow – $16.99 Similar here, here and here
Crab Pillow – $16.99 Similar here, here and here
Outdoor Mat – $39.99 Similar here
Table and chair set – Gift from my parents when we moved in, Menards Similar here and here
Check your local HomeGoods store for these options.
I am hoping to add a couple more beach-themed items, but this decor makes me want to sit outside on our patio even more!