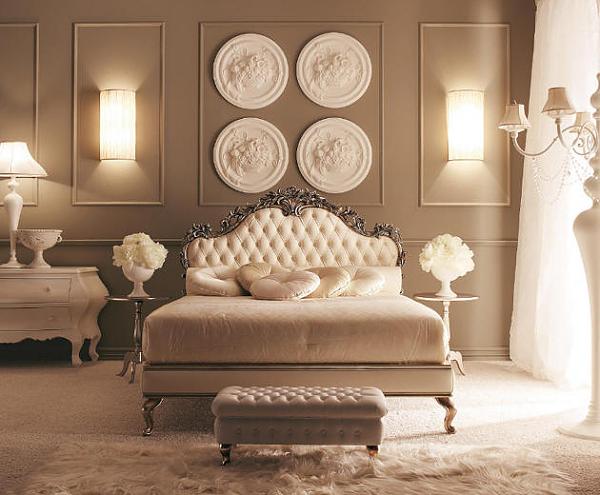 The definition of a romantic bedroom will vary from person to person. Nevertheless, there are a few key elements that can be found in every romantic bedroom design no matter what the individual's tastes and preferences happen to be. If you're thinking about creating a romantic look for your bedroom, following these three simple instructions will help you to achieve the décor of your dreams.
Finding Inspiration
To create a romantic interior design look, the first thing you should do is find inspiration. There are many sources of romance you can turn to, which include:
Novels, Plays and Poetry
Films and Television Programs
Real life romances (e.g. Grace Kelly)
Traditional Culture
For example, if you were particularly interested in the romance of France, you could turn to traditional French furniture to create the look you want for your bedroom. There are plenty of places to find such pieces, but perhaps the most extensive collection can be found at The French Bedroom Company. Alternatively, if you're an avid reader you may be inspired by the romances of couples such as Romeo and Juliet, or Elizabeth Bennet and Mr Darcy.
Using Mood Lighting
No element has more of a capacity to create romance than lighting. Think back to the most romantic scenes you have ever seen on television or in films. They all have low lighting, perhaps provided by dusky lamps or flickering candlelight. The very best thing you can do for your romantic bedroom is to recreate this atmosphere through your own lighting arrangement.
The one thing you must never do is rely solely on a single, overhead source of light. Even if you have a dimmer switch, you will still find this is insufficient. Instead, install at least two lamps – one for each side of the bed – and include a number of candles that can be used as and when needed. For extra romance, try using colored candle holders in soft shades of pink, gold, or any other warm color.
Working with Color
After lighting, color should be your next priority. You rarely see a romantic bedroom that is decked out in lime green or fire engine red, so if your bedroom is already verging on garish it's time to pick up a paintbrush and get to work. Romantic colors aren't set in stone, but a good rule of thumb is to utilize any color that evokes feelings of warmth, serenity and happiness. Pastels are a popular choice but be careful not to overuse them, lest your romantic bedroom ends up feeling more like a nursery. Either keep patterns to a minimum or make sure they don't overwhelm your room.
This is a guest post, as always all opinions are 100% my own.
Image via