The color yellow is symbolic of intellect, energy, agility, happiness, harmony, and wisdom.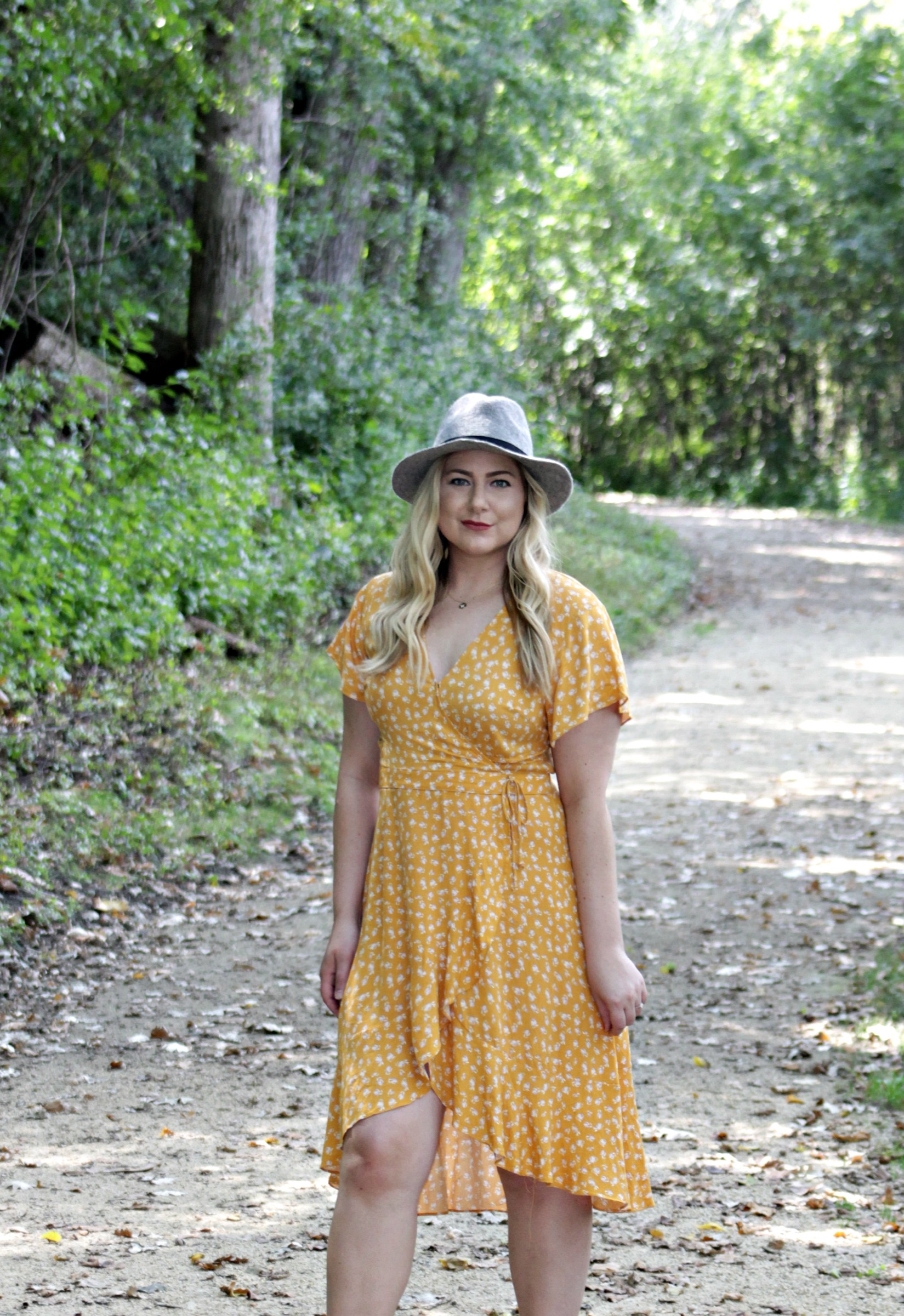 "Yellow is an important spiritual color. Some may view this as a symbol of peace and harmony. Symbolically, yellow indicates kingship as it was a Chinese imperial color, but also the color of Saint Peter's robes. As yellow is also the color of the sun, it suggests that God is on your side." Recently, I've been dreaming in yellow, and my dreams have been very encouraging and motivating. After losing who I was for awhile this year due to so many things out of our control, my control… I felt lost for awhile. And now, I see the light at the end of the tunnel. I see many opportunities ahead. Lately, I've felt like me again, and there is no better feeling in the world.
OUTFIT DETAILS
DRESS: Goodwill (Similar HERE and HERE) | FEDORA: Forever21 (Similar HERE and HERE)
NECKLACE: Chloe & Isabel (Similar HERE and HERE) | BOOTIES: c/o Shopbop (Similar HERE and HERE)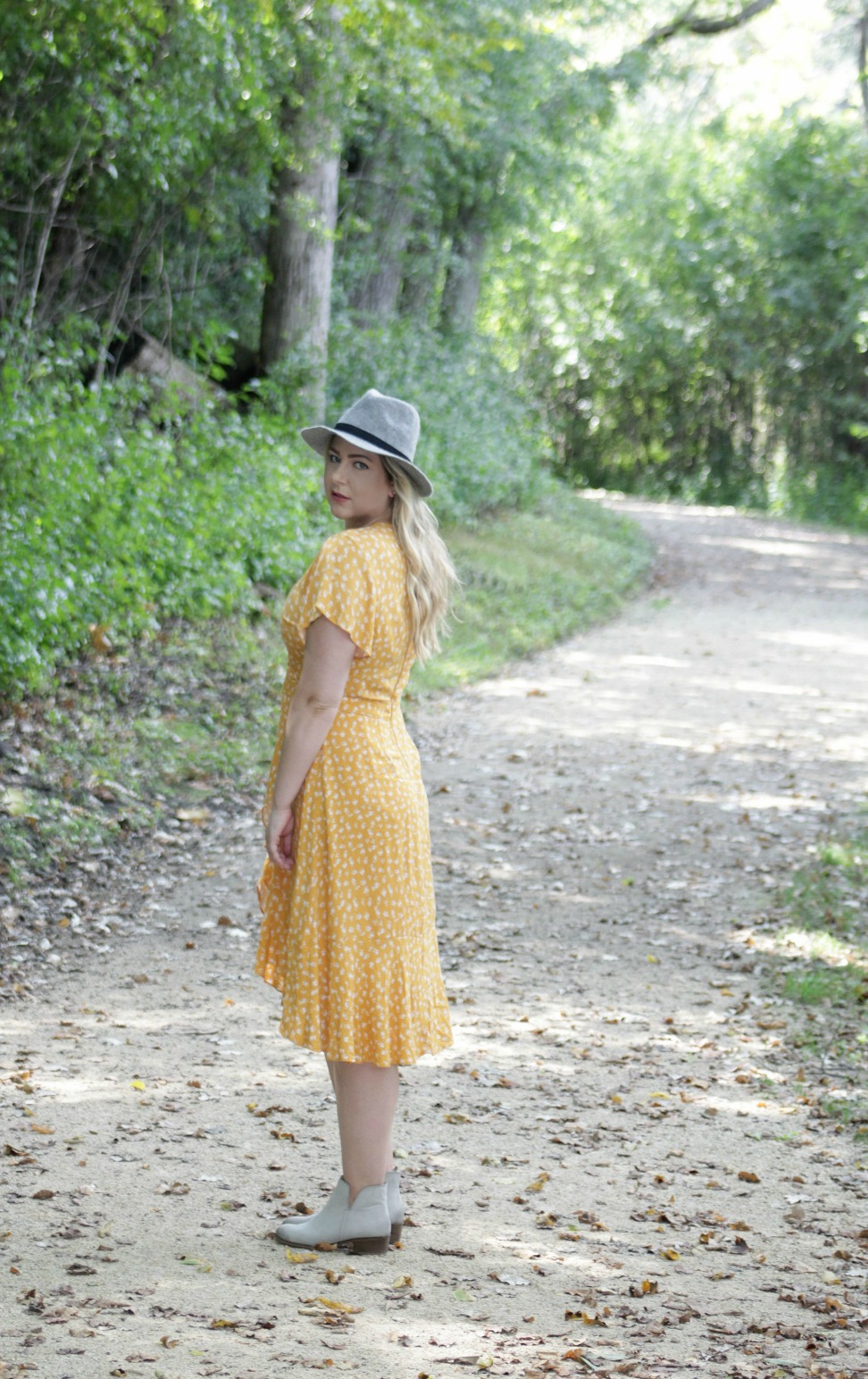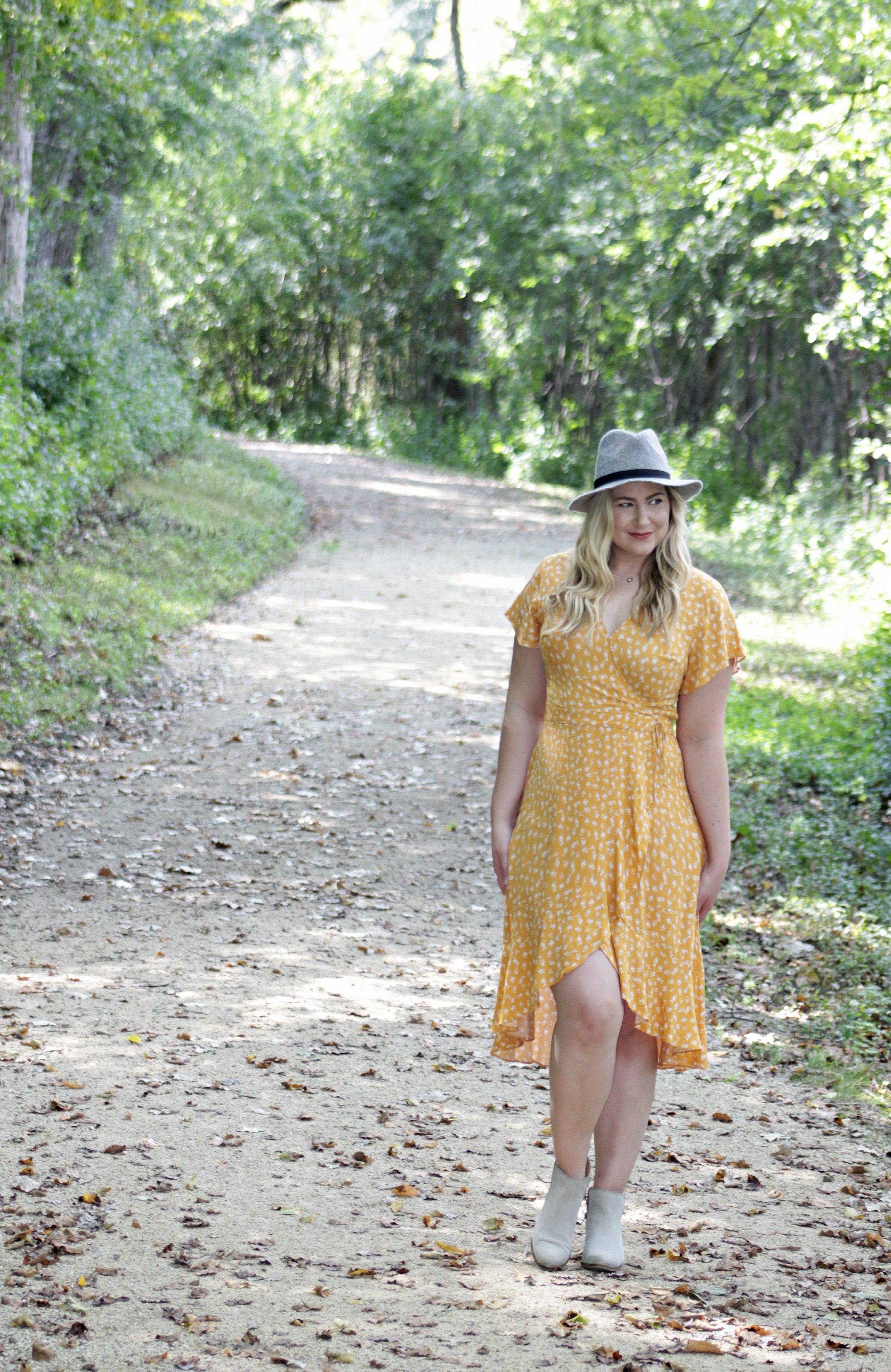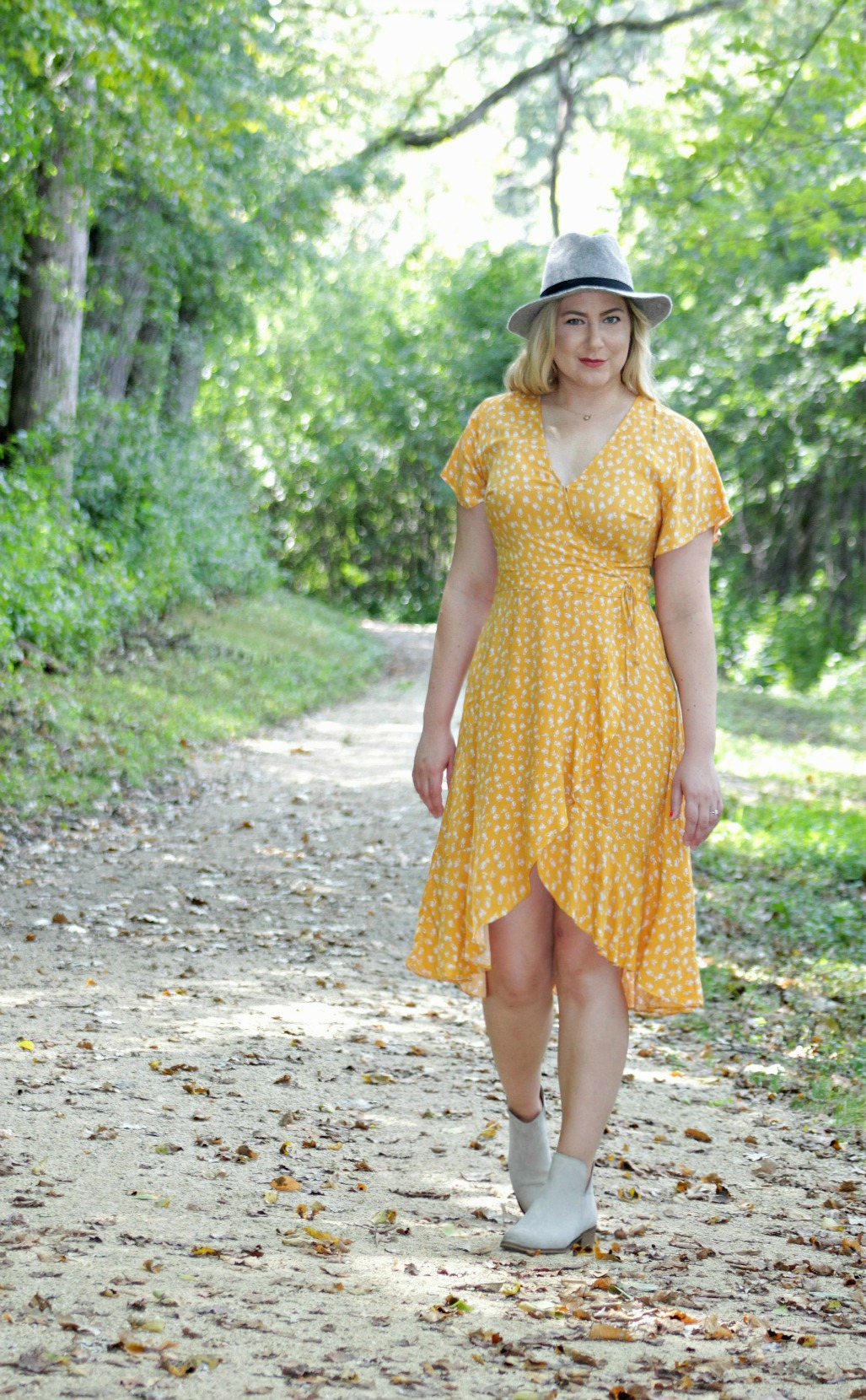 When you lose a sense of yourself and the circumstances that do that to you are out of your control, it's hard to move forward and move on. I spent a lot of time asking "Why?"- "Why us? Why me? Why them?" and had a very real reminder that there isn't always an answer to why. Regardless, you have to move forward and move on. With fall approaching and a new feeling of hope, I'm ready to tackle on the days ahead. I have so much to be thankful for and so much to look forward to. I am SO grateful to every single one of you who has commented and messaged me over the past months to check in. I promise someday I'll be able to share more… all the details of this year… but for now, THANK YOU. I am one of the luckiest people in the world to have so much support and love – in all of the best and worst times.
Moving on from life to talk a bit more about my shopping habits as of lately. While I've always been a thrifter, I got away from it for a bit out of convenience of online shopping (though you can thrift online too). I recently started going back to thrift stores near me on the regular, including Eagan Goodwill and Minnetonka Goodwill. This beautiful mustard dress was actually purchased at the Shakopee Goodwill and is a piece from Target. I in general just love women's yellow dresses – such a gorgeous color on everyone! We are so lucky here in Minnesota that Target gives so much to the local Goodwills! I love thrifting and can't wait to share more of my recent fall thrift finds with you soon! Hope you are all doing well, and enjoy the rest of your week!
---
SHOP THE POST
DRESS: Goodwill (Similar HERE and HERE) | FEDORA: Forever21 (Similar HERE and HERE)
NECKLACE: Chloe & Isabel (Similar HERE and HERE) | BOOTIES: c/o Shopbop (Similar HERE and HERE)