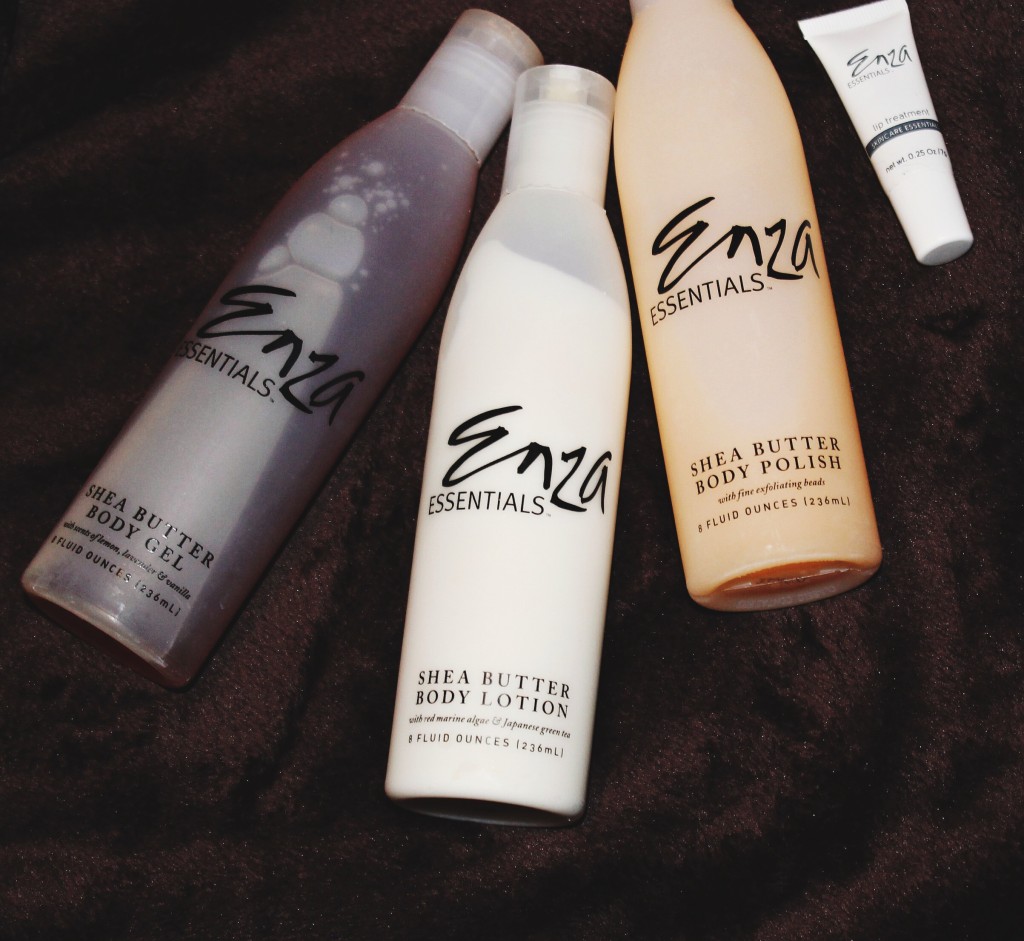 Can we talk about the weather this week? I mean starting off the new year and first day back to work after two short weeks with negative temperatures and a snow storm is just cruel! And it looks like the rest of the week and perhaps the rest of winter (which could be until May here in Minnesota) isn't going to get better. In fact, most schools are shut down today for the negative temperatures!
Anyway – what I'm getting to is this time of year is rough in a lot of ways, but especially on your skin. Enza has a wide variety of skincare and body products to help protect and rejuvenate dry and winterized skin. I was introduced to Enza in November and have been using the body care products and lip treatment nonstop since. I appreciate it even more now that my skin needs more loving!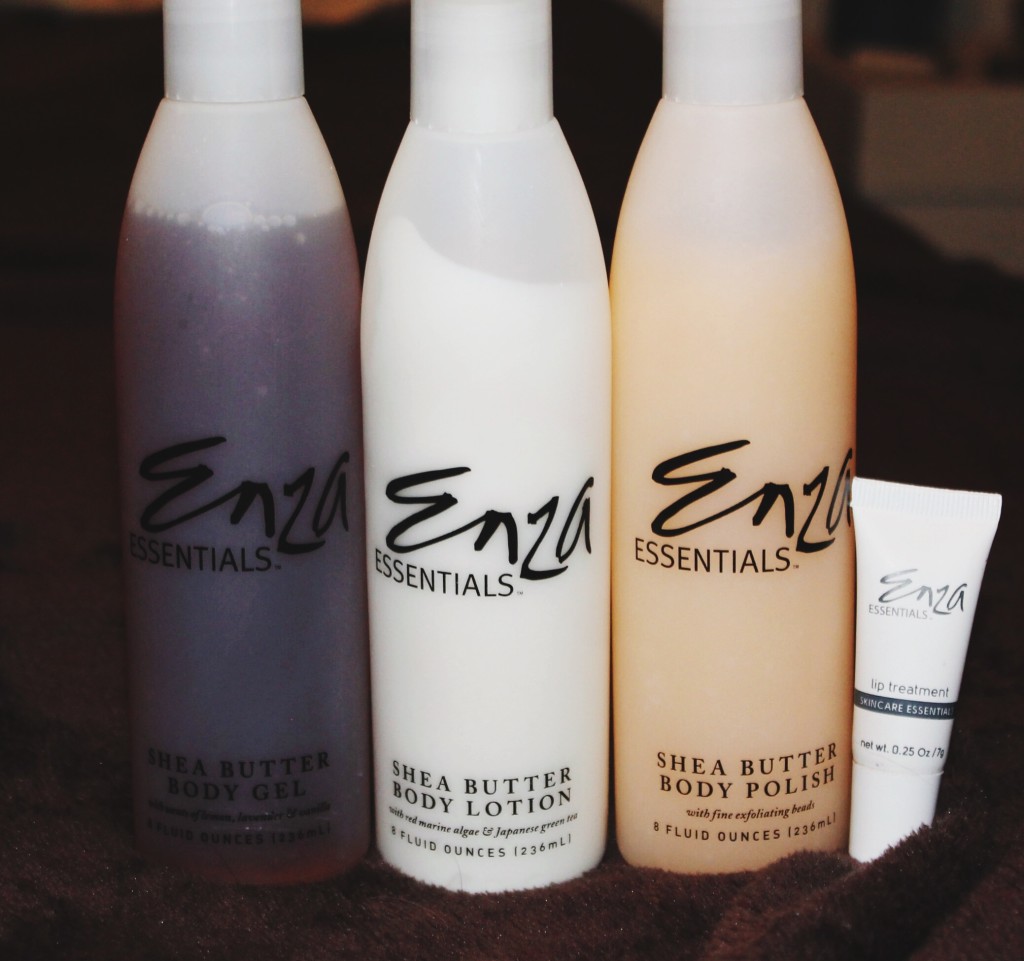 Exfoliation is especially important during the winter months, which is why I have been loving the shea butter body polish. It contains small beads to help exfoliate, but the moisturizing shea butter immediately replenishes skin's moisture. I also love when a product doesn't take anymore time or maintenance than normal! This is quick way to exfoliate all over and hydrate as well.
When I'm not exfoliating (I use the shea butter body polish about twice a week), I use the heavenly-smelling shea butter body gel. It is so refreshing and hydrating, and the absolute best way to moisturize while cleansing. I would highly highly recommend this product for this time of year!
I moisturize after I take a shower and use either the body polish or body gel using the shea butter body lotion. This shea butter body lotion is amazing because it has the super moisturizing like many shea butters, but doesn't feel quite as heavy. My skin has definitely been softer and more moisturized after using these products together.
Finally, my absolute favorite (which is difficult to choose one because all of these products have seriously been amazing), is the lip treatment, which is a treat in and of itself. The lip treatment is a lip plumper that enhances your lips natural contours, boosts collagen and moisturizes. It feels great and instantly makes your lips soft and smooth. The avocado oil is packed with Vitamin A, B1, B2, B5, D and E, minerals, proteins and fatty acids. This is absolutely one of my favorite lip/beauty products I've tried in a long time, so definitely treat yourself to this lip treatment this winter!
Enza was gracious enough to provide me these products for review and is offering 20% off through January 21, 2015 with the code LOOKBOOK. Make sure to check out these products – and the rest of their skincare line!