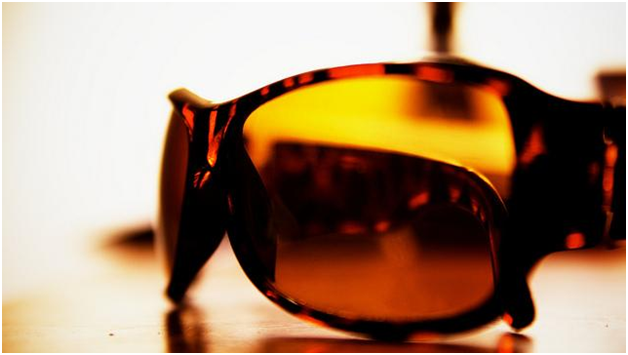 Going on holiday this year? Of course you are, and what better way to holiday in style than to make sure you've got all of the latest trends to take with you? This post will talk you through this years essentials – don't even think about packing without some of these beauties in your luggage:
Mesh Clothing
Mesh clothing is a huge trend this year, whether you're going to Ibiza, Las Vegas, or somewhere quiet in Turkey. Not only does it look very cool, it also keeps you cool as it's so lightweight! Buy a mesh over-sized t-shirt to throw on over your bikini, or better yet, buy a mesh co-ord set!
Statement Shorts
Statement shorts are a must – if they don't shout, 'hey, look at me!', then they aren't worth wearing. You can find all kinds of statements shorts on the highstreet right now, from glitzy pink numbers to aztec style pairs. Even a cool pair of ripped, studded shorts will look amazing – and you could make these yourself if you're feeling creative!
A Maxi Dress
Perfect for the daytime exploring, or even night time drinks. Check out Get The Label for yours!
Cool Headgear
Vacations allow you to try out all kinds of headgear, so take advantage of this. If you want to look sophisticated, then try a bowler/fedora hat. If you want to look more urban, a backwards snapback cap can look very cool and fashion forward. Bucket hats are even coming back into fashion, so watch out for those! Don't forget your cute headbands and flower garlands either.
Cute Swimwear
Cute swimwear is a must, so I suggest you invest a in a few quality pieces that will last the test of time. Traingl swimwear make theirs out of neoprene, which is more flattering than other materials and looks great on.
Sliders
Sliders are the new big footwear trend of this year – forget gladiator sandals and flip flops! They're much better than flip flops as they don't rub in between your big and second toe! You can also find some great materials – I love the holographic style sliders to add some interest to a holiday outfit.
Smart Sunnies
It isn't just about oversized sunglasses these days – unusual shapes are big news! Go for cat eye, heart, and even hexagon shapes sunglasses to make sure you stay well ahead of the fashion pack.
The Ethnic Sundress
Ethnic patterns are very popular this year and look awesome, they give a real 'hippy' vibe. Rock yours in the form of a sundress for either day or night while you're having fun in the sun!
The Bohemian Kimono
All girls need a trusty kimono, so find the perfect bohemian style for you and throw it on over a pair of shorts and a vest top!
The Colorful Duffle Bag
Forget the bumbag and mini backpack, the colourful duffle bag is the new bag in town! It's the only way to carry your holiday essentials with you at all times this year.
Go with this essentials in your case and you can rest safely in the knowledge that you're well prepared!
This is a guest post, as always, all opinions are 100% my own.