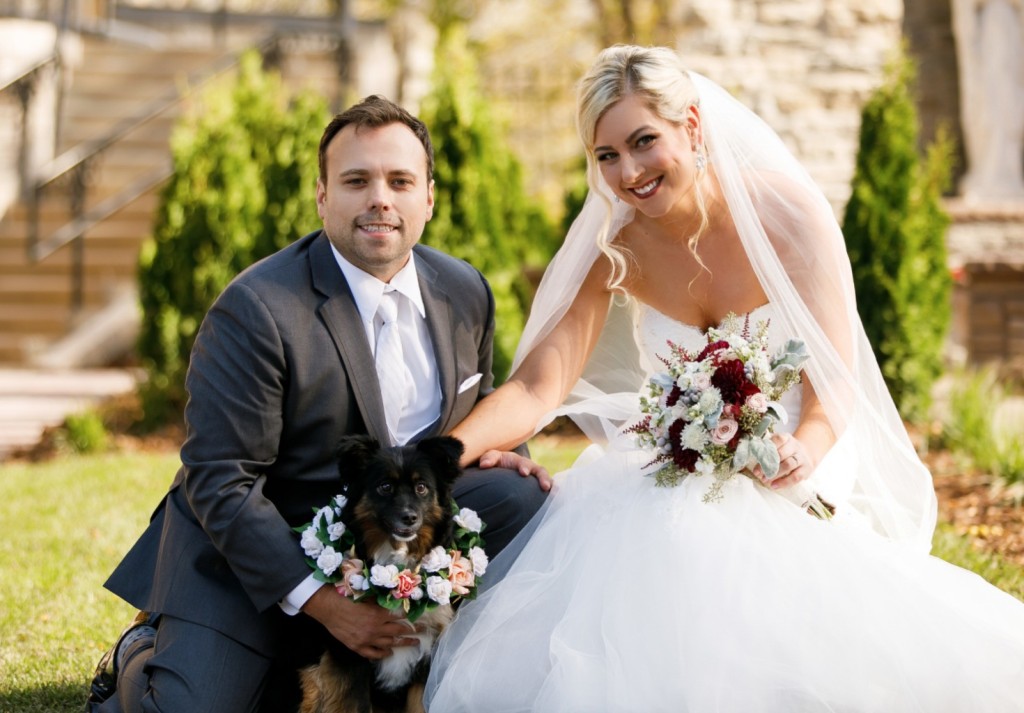 Happy Thanksgiving!!!!!!!! I hope you all have an amazing day spent with friends, family and fur babies! I have so much to be thankful for this year, I don't even know where to start. So I'll just start with the obvious!
I'm beyond thankful for my husband, who has been there for me over the past six and half years, and who in the past month of marriage has made life beyond amazing. For my family – both old & new! I have a wonderful family that would hands down do anything for me. I LOVE YOU ALL! And the Sobiecks, who have always loved me and welcomed me in as their own daughter/niece/sister/cousin – it's just now official! For my new nephew – he is a TRUE blessing to our family and I'm so happy for my sister and brother-in-law who are such proud parents of the perfect little boy. For my friends, who this year spent so much time and energy to spend time with me, celebrate me and witness the best day of my life. I'm blessed to have so many wonderful, life-long friends that I've met over the years who continue to love me, support me and that I'm lucky enough to have in my life! For my furbaby – who makes even the darkest of days cheerful. I can always count on her to love me – no matter what! For my health – to live and breath each and every day and enjoy every moment of life. My husband and I were sick with the stomach flu earlier this week and it's a great reminder to never take my health for granted. For clean water, food and shelter. The things I can easily forget on a day to day basis – that I am so fortunate to have.
I could go on and on… but I wanted to wish you all a Happy Thanksgiving and thank you for supporting me and being a part of Rachel's Lookbook journey! And as I mention my thank yous, I also want to mention in the upcoming weeks, I will be looking more into giving. I am currently looking to put together some exciting giveaways for you all and signing up for volunteer opportunities around the Twin Cities to give back this holiday season.