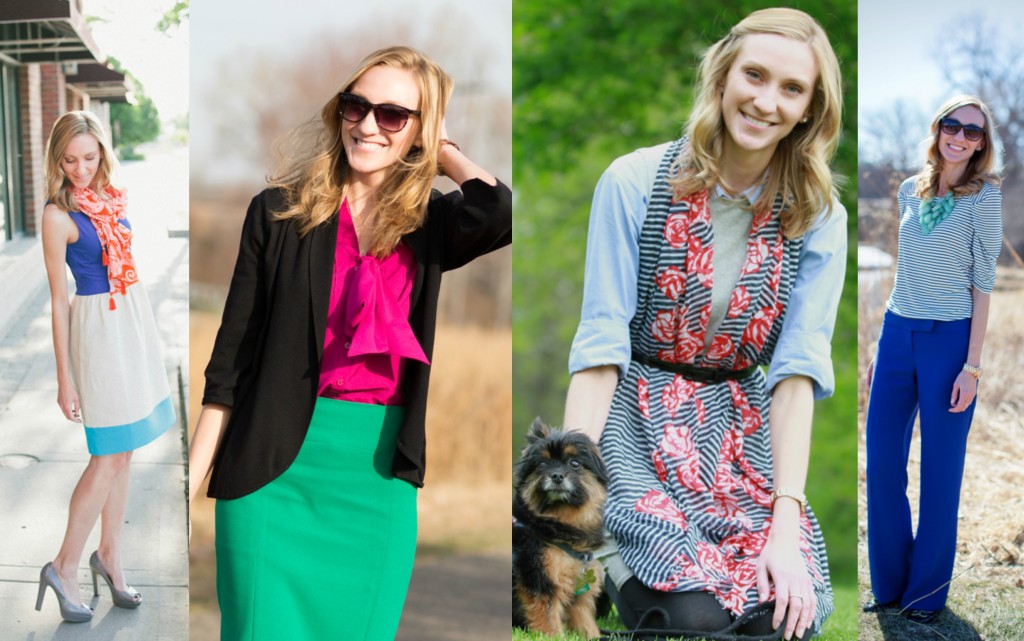 I AM SO EXCITED about today's Blog Every Day in May because it gave me the perfect opportunity to talk to you about my dear blogger friend Heather from Pearls & Paws. I'm sure many of you already know about her fantastic fashion blog and adorable pup named Rex (seriously the cutest dog in the world) but if you don't, before reading… check her out NOW 🙂
I discovered her blog fairly shortly after starting mine in November of 2011 and really loved her outfits and quirky, entertaining writing style. She always has a positive attitude in her posts and her personality just always seemed to shine through in her writing and outfits. I love her style because it is cute, feminine, affordable and practical!  She always has an element of surprise to each and every outfit, whether she is dressed up for work or dressed casually for the weekends. Oh and she always looks drop dead gorgeous!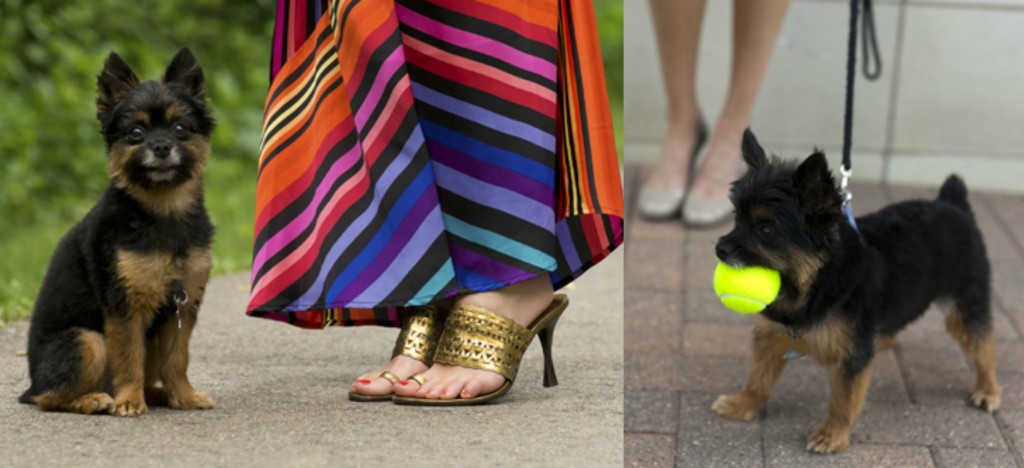 So this is how it all started: she once commented on this post when I was at a Twins Game and she said she was there too. I was like SWEET but didn't think much of it because I know a ton of people who drive up from Iowa and other places to go to a Twins game, so I thought maybe she came from somewhere else.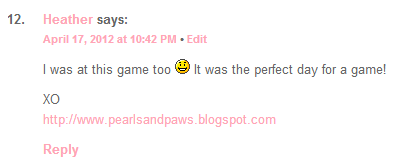 Luckily Heather took outfit photos in an area I recognized and I immediately realized she must live really close to me! She was just outside of one of my, well OUR, favorite restaurants in Eden Prairie, MN, Kona Grill! (I currently live in Eden Prairie and she is just one suburb over!) I love sushi and they have great happy hours. Turns out, Heather loves sushi and great happy hour specials too!

So we decided to have a blogger date at Kona and well, let's just say we hit it off on our first date 🙂 We have formed a great friendship, relating not only on fashion blogging, but work, boyfriends, dogs and life in general. I have had fun watching Sex & the City with her, eating sushi and drinking wine, playing with our pups Rex and Emma and chatting about anything and everything. Oh and did I mention she's a Packer fan? (Sorry other Minnesotans but when you're from Iowa you kind of have to choose a team and my family has always been a huge fan of the Packers!) Well and she's from Wisconsin, so obviously 😉
She is one of the sweetest people you will ever meet, but is also a go-getter traveling all the time for her position and teaching a marketing class. What an inspiration! And all while looking amazing each and every day. She is also very modest in her accomplishments, I mean you will find this girl PINNED all over Pinterest but I have never even heard her mention it. And balancing life with her fur baby and boyfriend while posting 4+ times a week? Yeah she is kind of a big deal and I am friends with her… I'm pretty darn lucky! 🙂
P.S. Happy Cinco de Mayo!