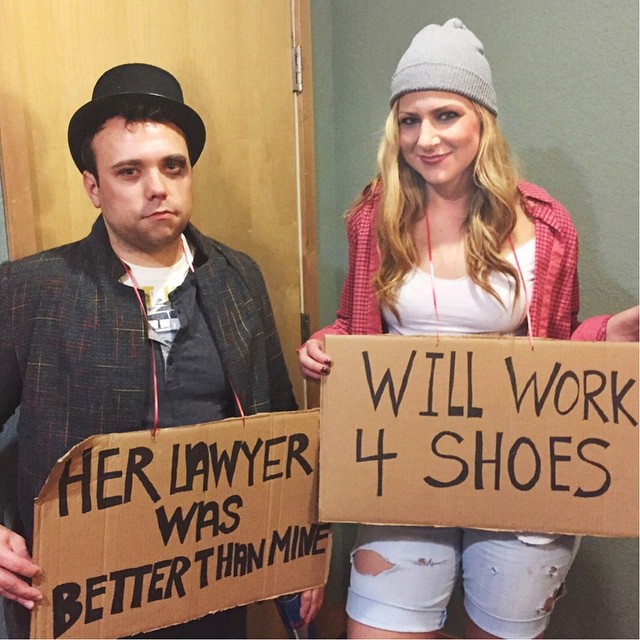 How is it already November 5th?! My goodness, this month is already flying by! I did not mean to let so much time get away from me without any updates, but the good news is we are all moved into our new place! Lots of work and furniture to find, but we are moved in! On Halloween my boyfriend and I dressed as homeless people because we were technically homeless for two weeks in between our apartment leases. Luckily we have amazing friends who stored our belongings in their garage and other friends who allowed us and Emma to stay with them!
I took Monday off of work hoping to get through all of our boxes, but only ended up unpacking a little over half. I still have a good portion of my closet to unpack and am trying to figure out bathroom storage solutions. We moved from a 2 bedroom, 2 bathroom place to a 1 bedroom, 1 bathroom place and now back in a 2 bedroom, 2 bathroom. While it is nice to have my own bathroom, I miss all the counter space to spread my makeup out in the morning! Our room is big though, so I think I'm going to get a vanity set up in there. It is also very different to try to fill the space of a bigger apartment. I'm guessing it will take us through December to get completely settled, or close to being settled! First items on my list are nightstands, a coffee table and new comforter/sheets.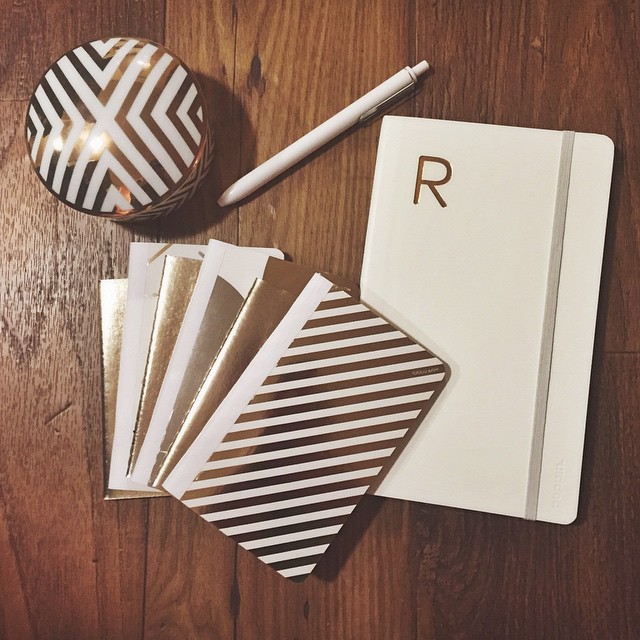 I am also super excited to have an office room! I haven't had a desk setup in a few years, and honestly blogging on the couch in front of the television takes a lot longer than just sitting down and focusing. It will be nice to get more organized for the blog and for any extra work I need to get done at home. I got a little excited and ordered these patterned notebooks, these gold notebooks and a monogrammed notebook for my space and also recently got this C.Wonder chevron box from ShopBop (c/o).  Next I want this stapler to add to my gold/white theme. Any suggestions on a good white desk?
And that's all for now! I have some exciting posts and giveaways coming up this month, so make sure to stop by! Also – super excited for Ms. Heather's wedding this weekend!!!!!!!!!!!! Still sad she doesn't blog anymore, but I'm so glad I met her through blogging! She is an amazing friend and I can't wait to see her walk down the aisle!