My boyfriend and I have been sending out Christmas cards for the past three years, so this year is no exception. I for one LOVE receiving cards from my friends and family during the holidays, and so does my boyfriend, so we always thought it would be nice to say hello through mail to our friends and family. After all, most the mail I get the rest of the year are bills and occasionally a magazine, so receiving holiday cards and warm wishes from friends, family (and now BLOGGER friends) is so exciting!
This year we made our Christmas cards at Cardstore! We took quite a few photos while at Thanksgiving with my family, but chose just one as the  final contender.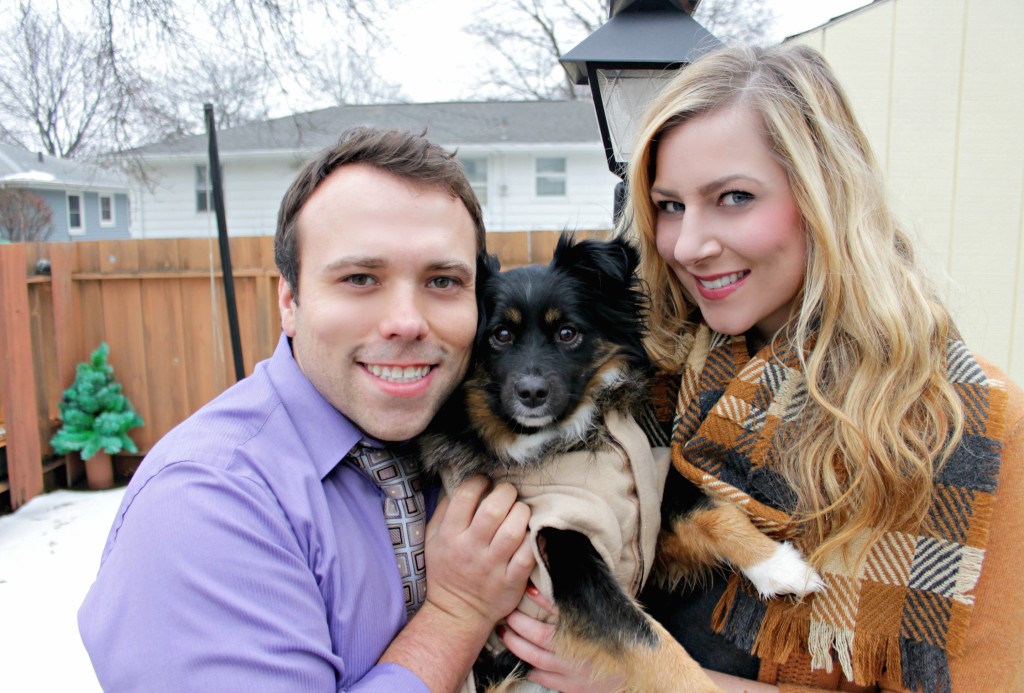 From there we were able to save lots of drafts in the different designs we liked, and it was easy to compare and contrast the different layouts and what we liked best.  I was so happy when my boyfriend liked the gold foil reindeer card best out of our other favorites because I am in love with it! Simple and cute, exactly what we wanted this year. (and gold foil, who doesn't love gold foil?)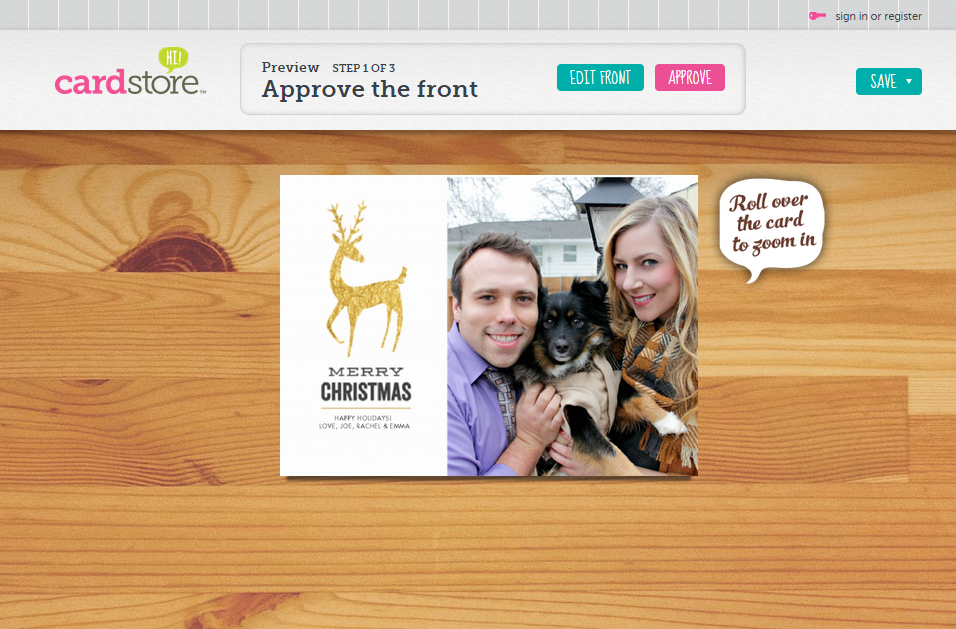 When you are ready to order, after personalizing the message, you can approve the front and back. We were also able to choose to send to the recipients from Cardstore or have the cards mailed to us. I chose to have them mailed to us with our return address printed on the envelopes (no extra charge) because I actually enjoy filling out people's names and addresses!
Also, Cardstore is running its Candid Christmas Cards Contest! We all know that the "typical" posed Christmas card photos don't capture the chaos that goes on behind the scenes every year, so to enter this contest, Cardstore wants people to share a photo that tells the real story, including, but not limited to kids crying on Santa's lap, dogs knocking down Christmas trees, or your living room post-unwrapping– basically whatever Christmas really looks like in your family!
The grand prize winner will receive a $1,500 Visa gift card to put towards a holiday trip, a Nikon CoolPix camera and free Cardstore Christmas cards to send out to their loved ones this holiday season! They will also give away prizes for second and third place. Sounds perfect doesn't it?! And if you want a good laugh, go check out some of the entries.
Speaking of – I wish I could have captured the moment Emma chewed on three or four presents one year (after spraying bitter apple spray over the whole tree and presents) and almost swallowed my sister's name necklace I got her that year! Let's just say I wasn't happy and ever since, presents have been stored away while were gone on the weekends. But all is forgiven with a cute little fluffy face like that! 😉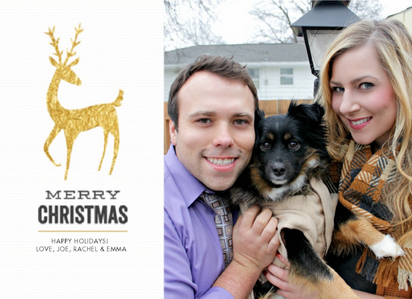 And voila! There you have it, our finished card! Make sure to enter the contest for your chance to win and check out Cardstore for many amazing holiday card designs!