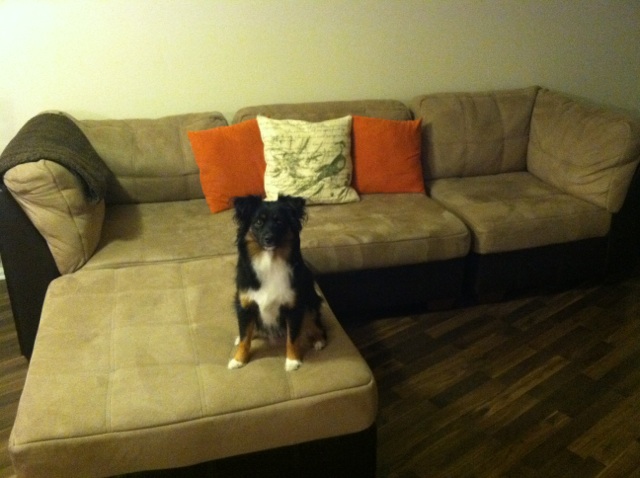 Wow. I did not realize how much time it takes to get settled in after moving (or maybe I'm just getting old 😉 )! But just wanted to share a few snapshots from moving and settling in over the past week.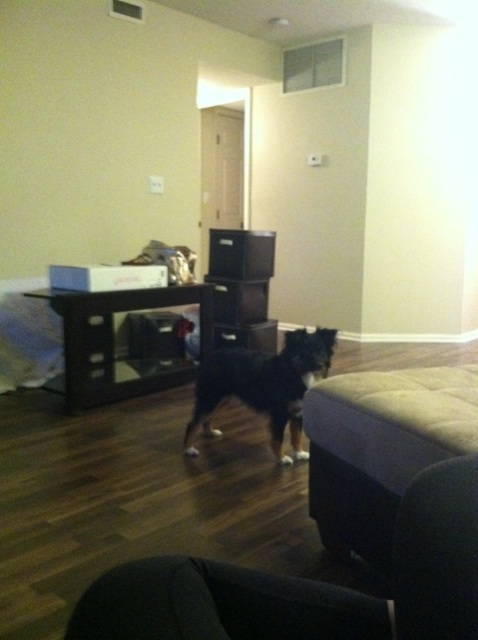 The mess at first… at least Emma seemed to be enjoying the new place and not bothered by the wood laminate floors! She's doing great now.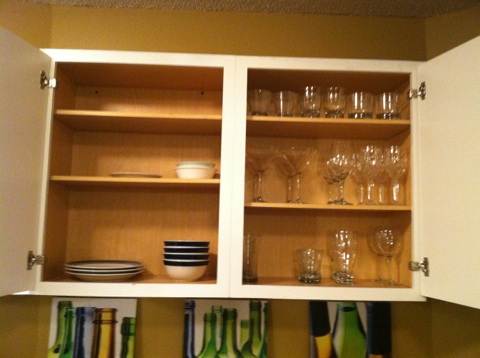 We have a ton more kitchen cupboard space, which I'm thrilled about. We don't even have a lot of kitchen supplies, but our cupboards were always so crowded at the old place.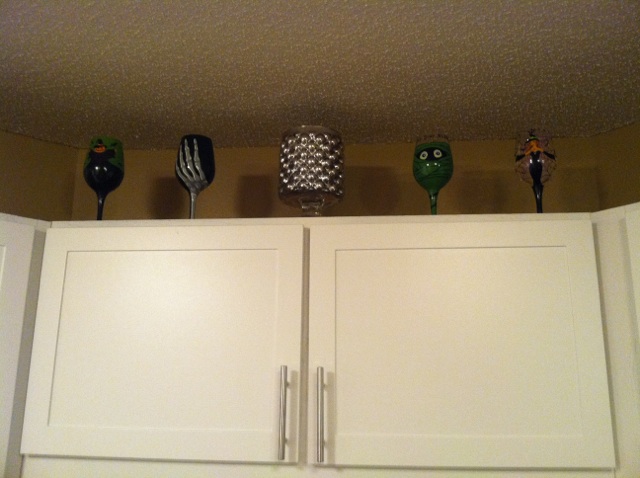 With the move I haven't been able to get out all of my Halloween decorations, but at least I got these Halloween wine glasses out!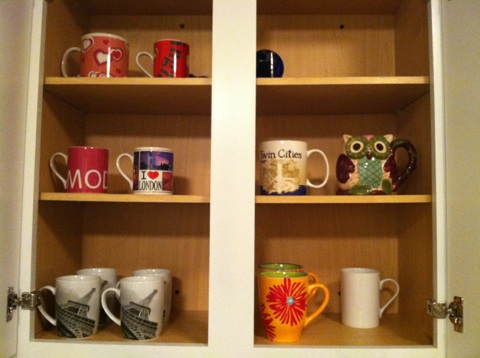 More space for all my coffee mugs 🙂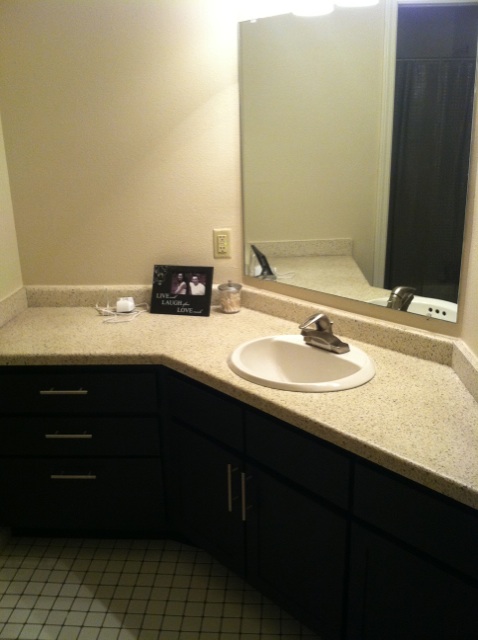 And finally…. BATHROOM COUNTER SPACE = AMAZING. I can actually have all of my hair/makeup out while getting ready!
Decor is a work in progress. We are experimenting with the set up of our living room because of how open the space is! Now that we are getting pretty settled in from the move, I am getting SUPER EXCITED for my sister's wedding this weekend! Holy cow, it feels like yesterday she was just telling me about a boy she met on the first day at her job right out of college. Who knew he would be the love of her life 🙂 Can't wait to share more this weekend!