Thank you to Hanes for kindly sponsoring this post. All opinions are 100% honest & completely my own.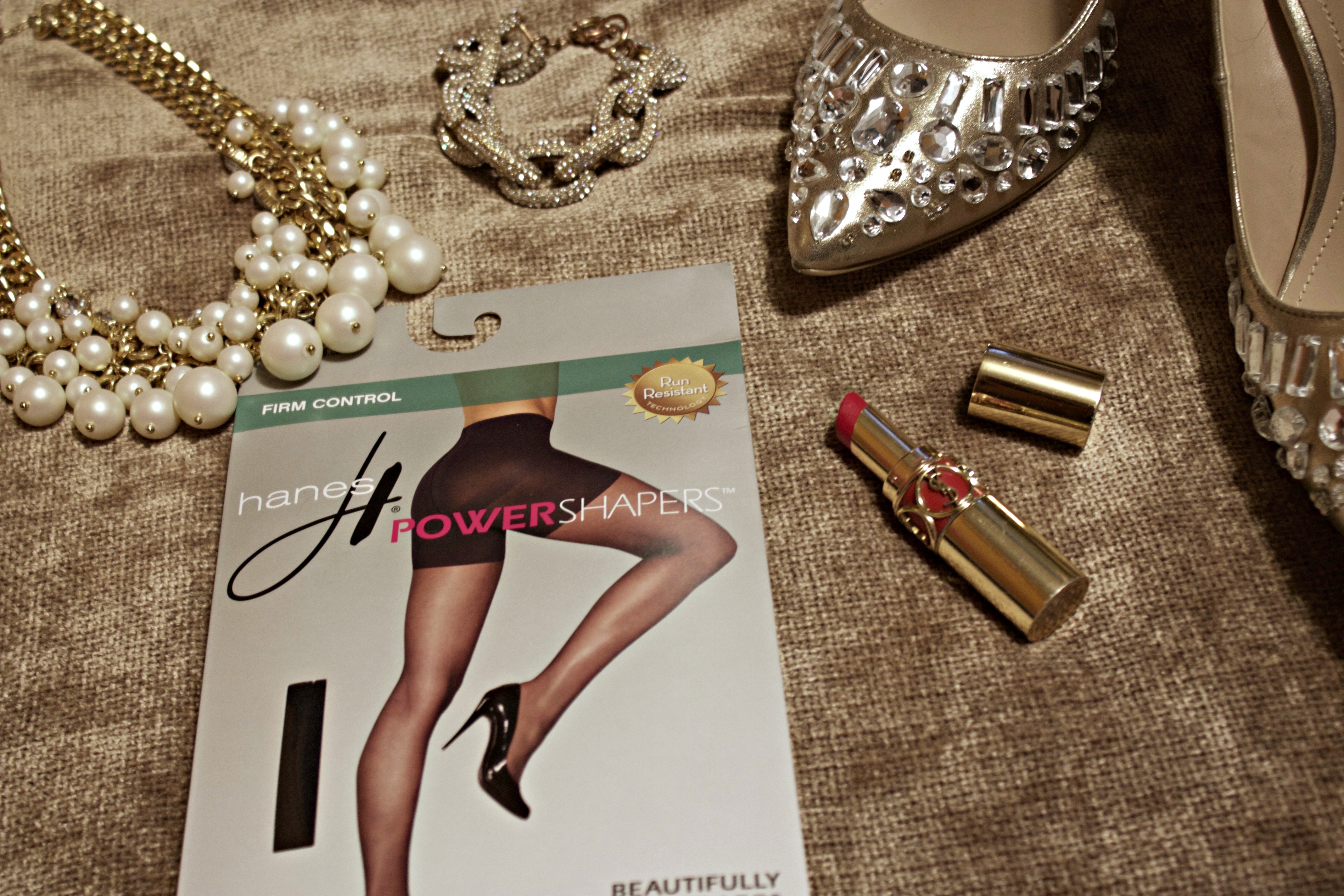 The holidays, while a fun time, can also be a very stressful time. That's why I always make sure to have my go-tos to make it through without worry. As I carefully stressfully packed my bags for home for the holidays, I'm not even sure I remembered the basics. But, with that said, I did pack my MUSTS to survive the holidays!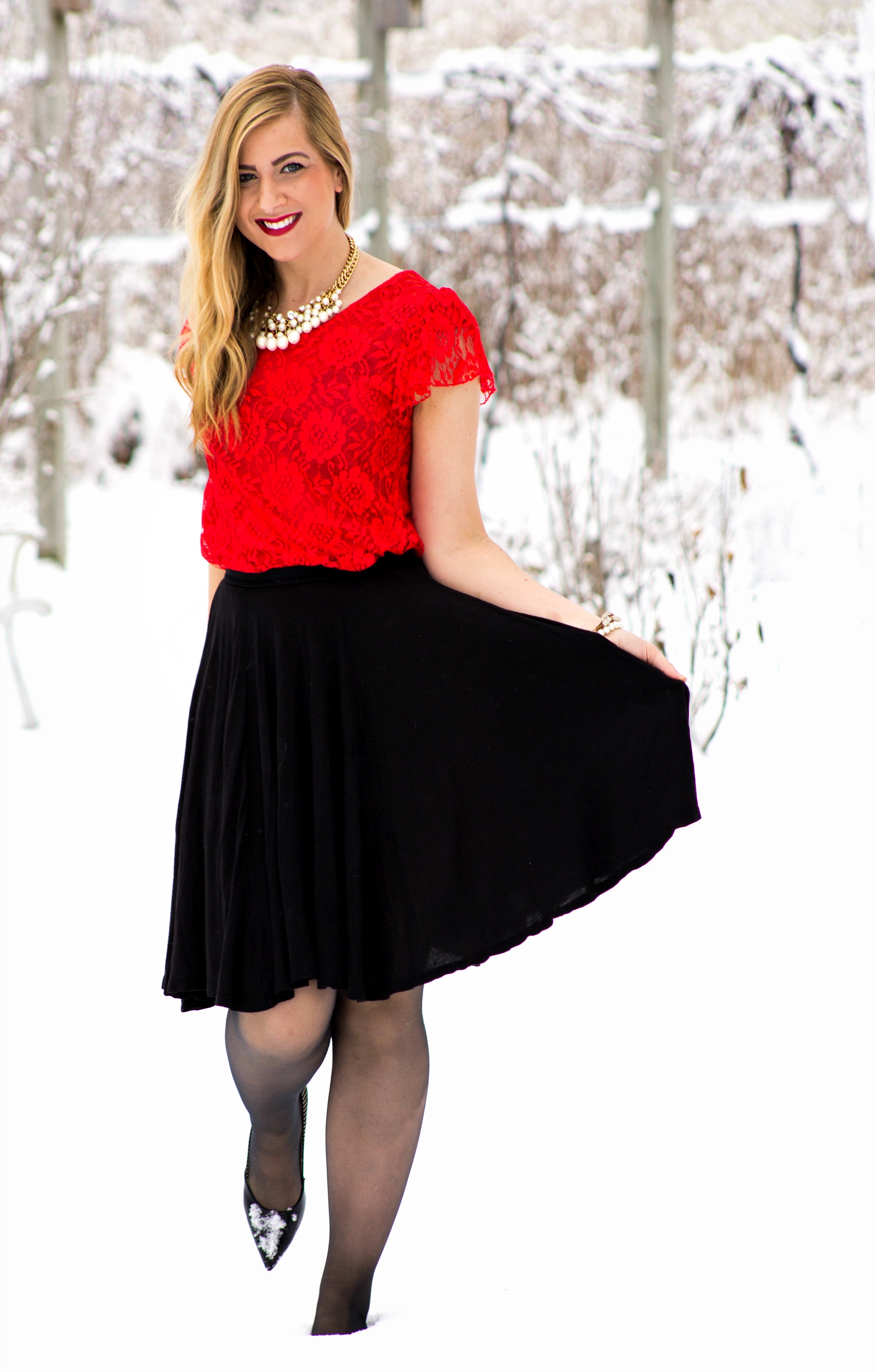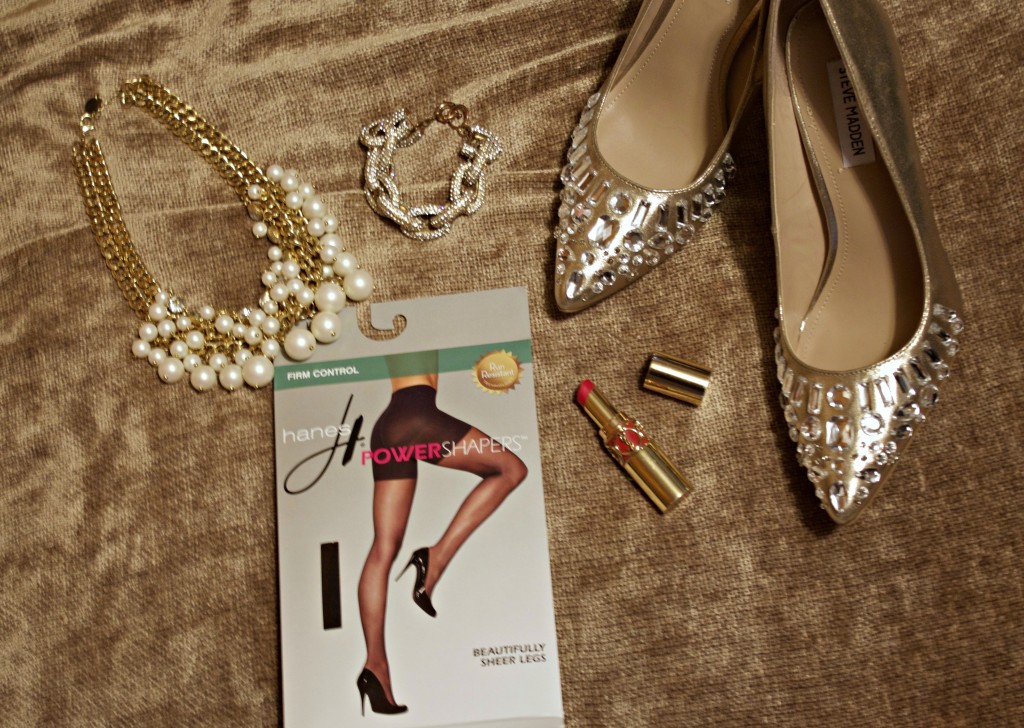 Here are a few things I included in my suitcase, as a part of my holiday survival guide:
A Statement Necklace – this is a must as it will immediately dress up any outfit, no matter what you did or did not pack in your suitcase. I brought along a few tops and skirts as options for Christmas Eve church, and with a gorgeous pearl cluster statement necklace, my outfit will surely come together and look complete. Also, in case you have a last-minute meet-up with friends, you have something to dress up any outfit.
Hanes Powershape Tights – Guys, you know it's that time of year that no matter how hard you try, a few more sweets and snacks are going to be a part of your life. Then when it comes to shapely, more fitted clothes, I always feel a little more bulky than normal. Smooth everything out with a pair of tights from Hanes! These tights will be great for before, during, or after any holiday indulging.
A Gorgeous Pair of Heels – I didn't want to fill my suitcase with only shoes (we all know they take up the most room), so I decided on the one stand-out pair to make any holiday-themed outfit look fabulous. These sparkly heels will be the perfect touch to any of my dressy outfits! Go bold, or go home, right?!
Red Lipstick – While there are many different beauty trends to try this time of the year, the ultimate, easiest go-to is a beautiful red lip! My favorite from YSL gives me a moisturizing, bright red lip that I even use as a bit of blush sometimes if I'm out and about and don't have my blush to touch up. Simply dab a bit on your finger and rub into the apples of your cheeks!
A Stunning Winter Coat – While not pictured, have the perfect winter coat that can transform your look is a must. This time of the year, at least in the Midwest – having a nice, well-kept coat will give any casual outfit a dressy feel, and keep your dressed up looks fancy. My coat this year was a Black Friday steal, and I'll certainly be wearing it to any Christmas events and church!
Self Tanner – As we slip further and further away from summer, that glowing skin begins to disappear. My "glow" is completely gone, which is why I rely on some of my favorite self tanners to give me a quick, easy, and beautiful glow! No matter how busy or stressful your month has been, adding a self tanner to your routine will give you an instant makeover!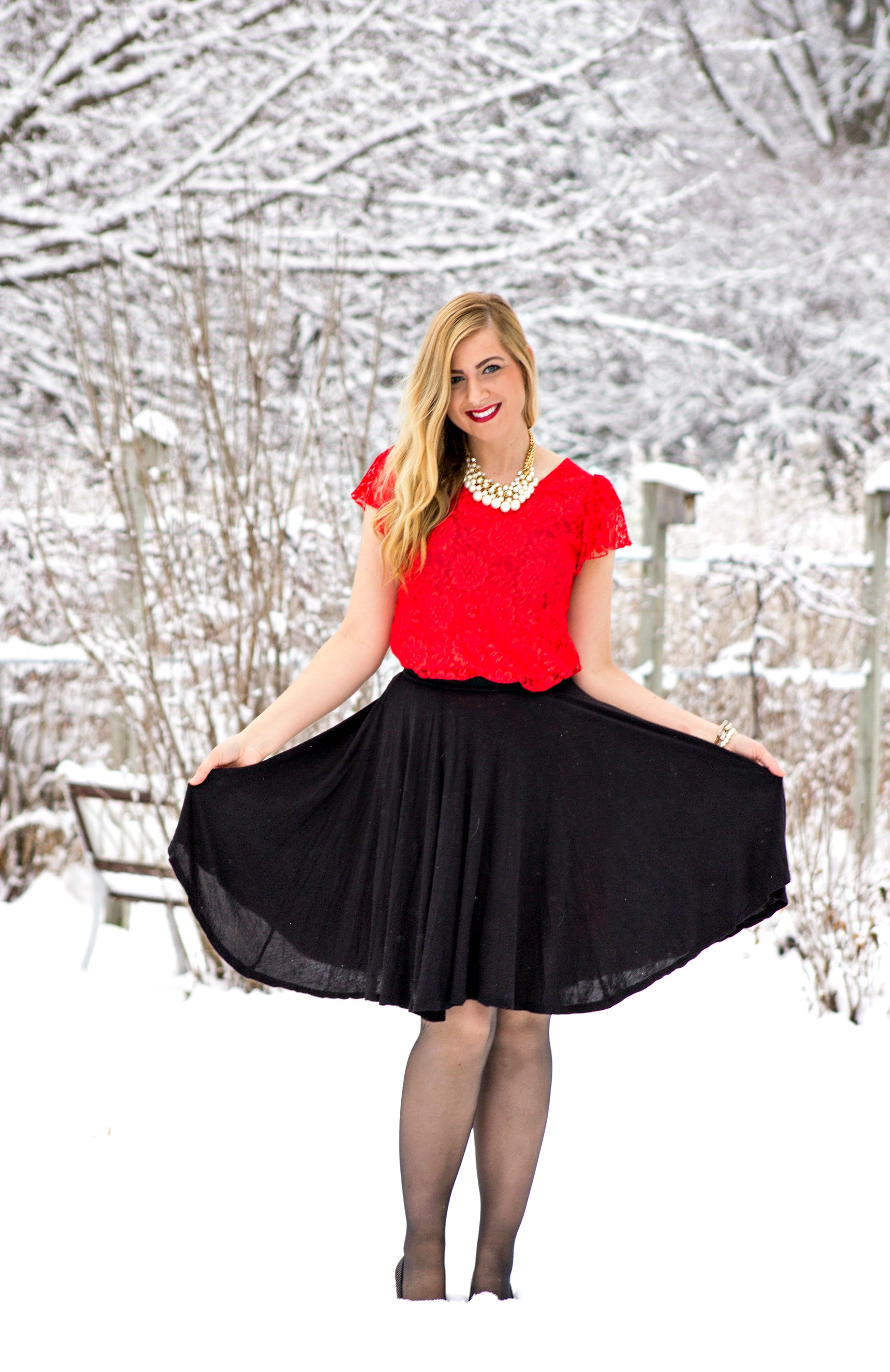 As you can see, with Hanes tights, a statement necklace and bright red lips – you can really create a special holiday look!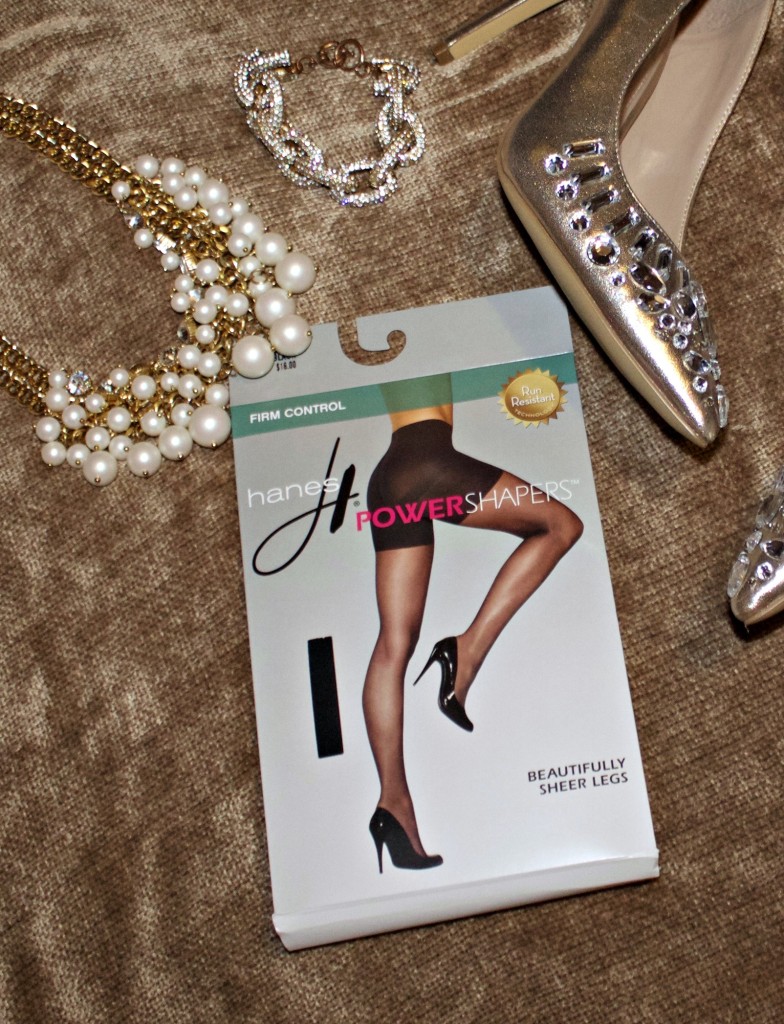 I'm seriously relying on these things to get me through the holidays! What about you? What are your musts for the holidays? What did you make sure made it in your suitcase this year?