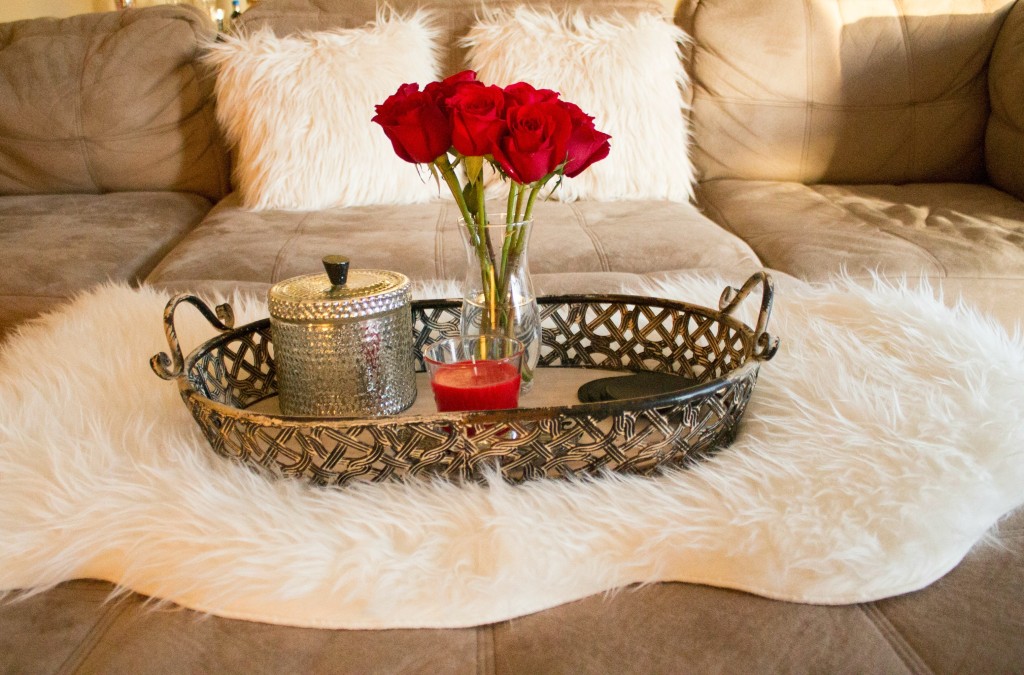 Every season, I like to switch up my decor to give it a new fresh feeling and a homey, cozy space that I feel comfortable in. This spring, I am inspired to create a flirty, fun space with Glade's Blooming Peony & Cherry scent. It is a new scent from Glade and smells so wonderful – inspiring a very feminine and flirty feel.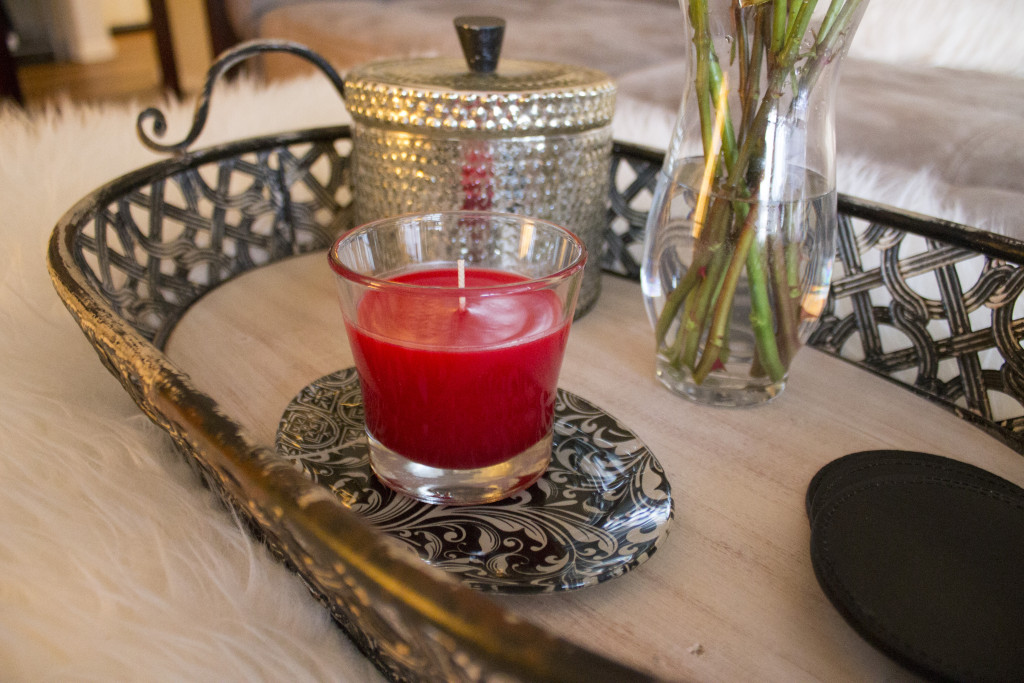 Sadly, true warm spring temperatures might not be present in Minnesota until May, so I like to keep my cozy, warm faux fur pillows around in the living room.
To enhance this scent, I am decorating with fresh red roses, delicate trays and metallic accents. Nothing creates a more inviting space then lighting a candle and having it fill your senses as you relax with loved ones. The flirty scent of the Glade Blooming Peony & Cherry candle and wax melt warmers makes me excited for date nights at home and relaxing at home with my boyfriend.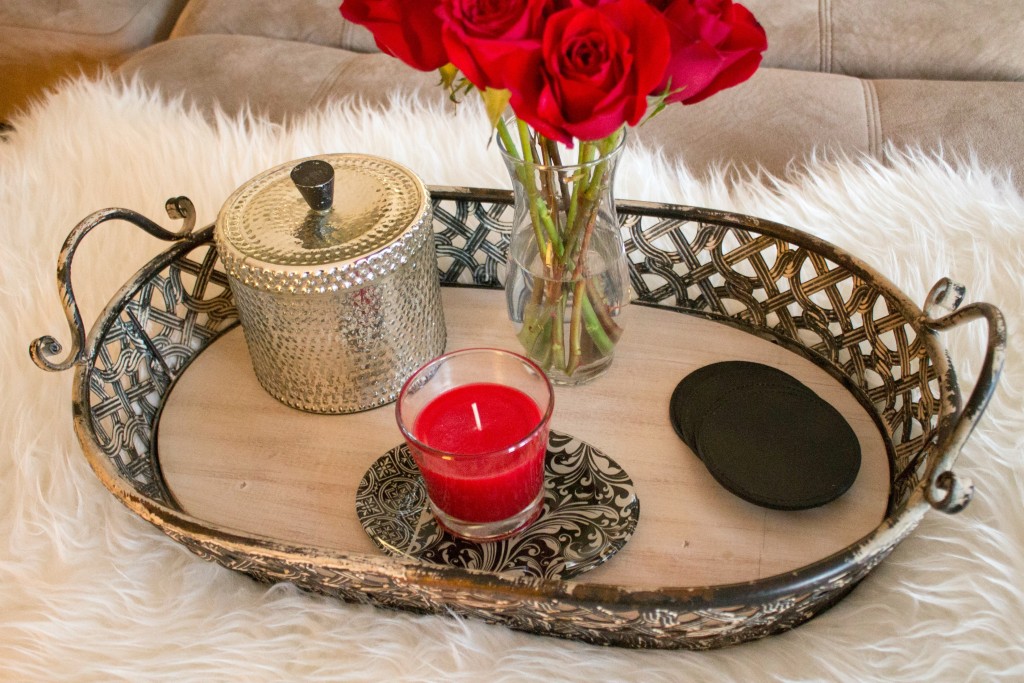 Along with a fresh spring scent and beautiful flowers, I also want to decorate with some functionality. Simple coasters and a metallic container provide easy access to set down drinks or to store things I don't want out in the open but often use (sounds silly but pens to write down notes, nail polish because I always paint my nails while watching TV, etc.) in the container. All of this creates a chic, yet functional tray that really functions as a coffee table for us since our ottoman is so big.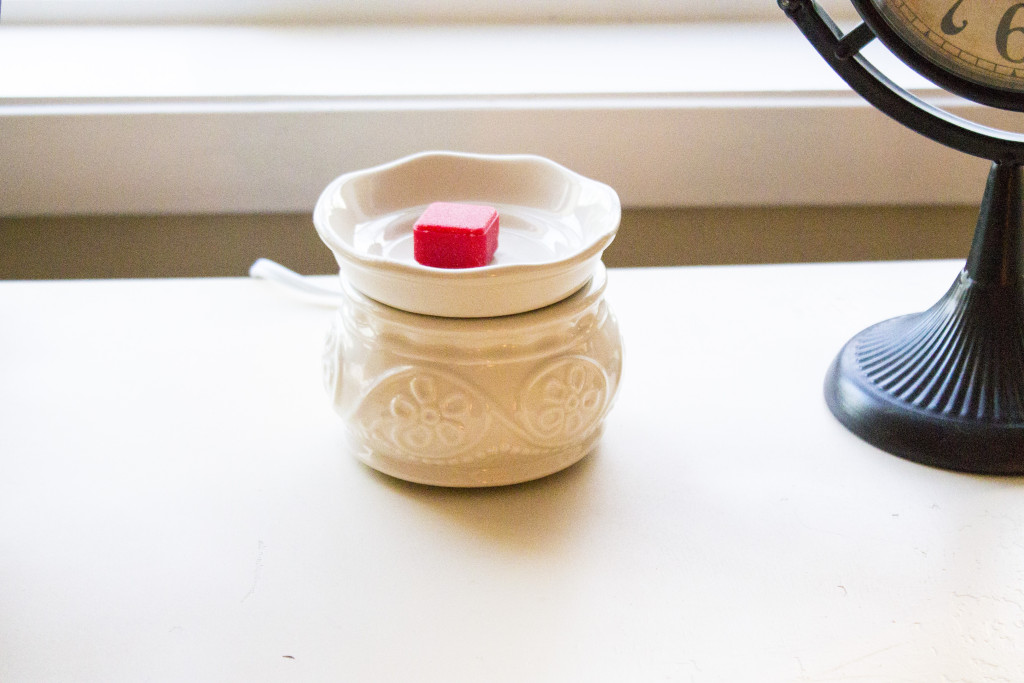 Glade's Wax Melt also evokes a beautiful ambiance while filling the room with a wonderful scent. One max welt makes the whole room and surrounding rooms smell glorious! Sometimes my dog Emma can bring in a bad dog smell, especially with all the melting snow lately (you know that wet dog smell), and I'm not worried about that for this spring with using the wax melt. It will stay fresh and smell amazing in our living area.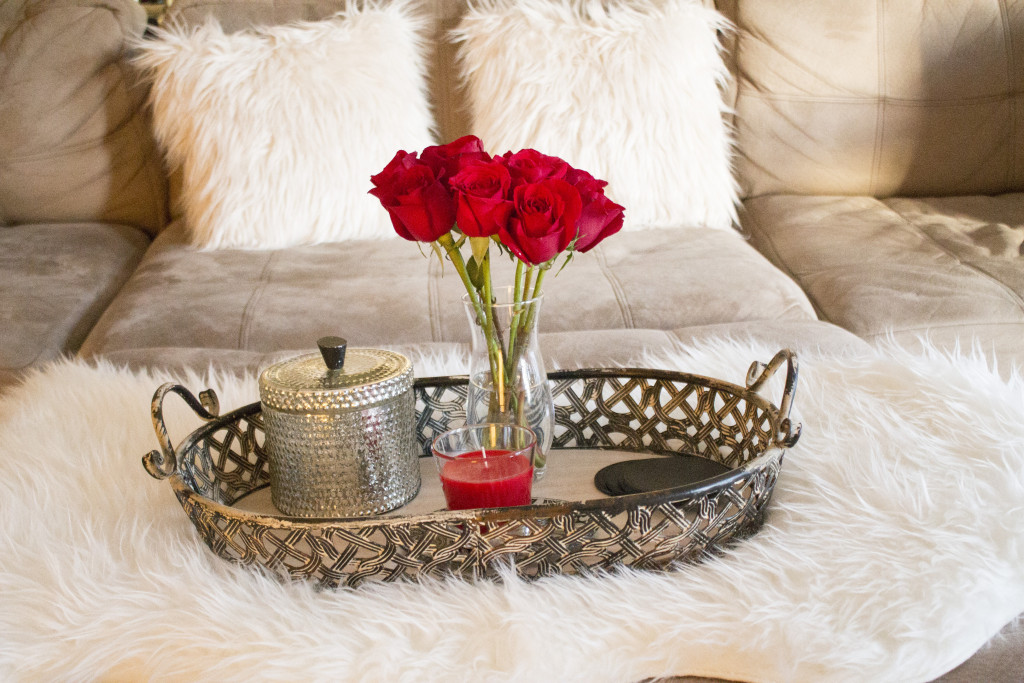 As it continues to warm up, I will probably switch out the faux fur pillows and throw for bright, patterned pillows and prints to create an even more seasonal environment. What inspires you for decor this coming spring? Make sure to check out Glade's spring scents to inspire your own home decor!
I was selected for this opportunity as a member of Clever Girls and the content and opinions expressed here are all my own.