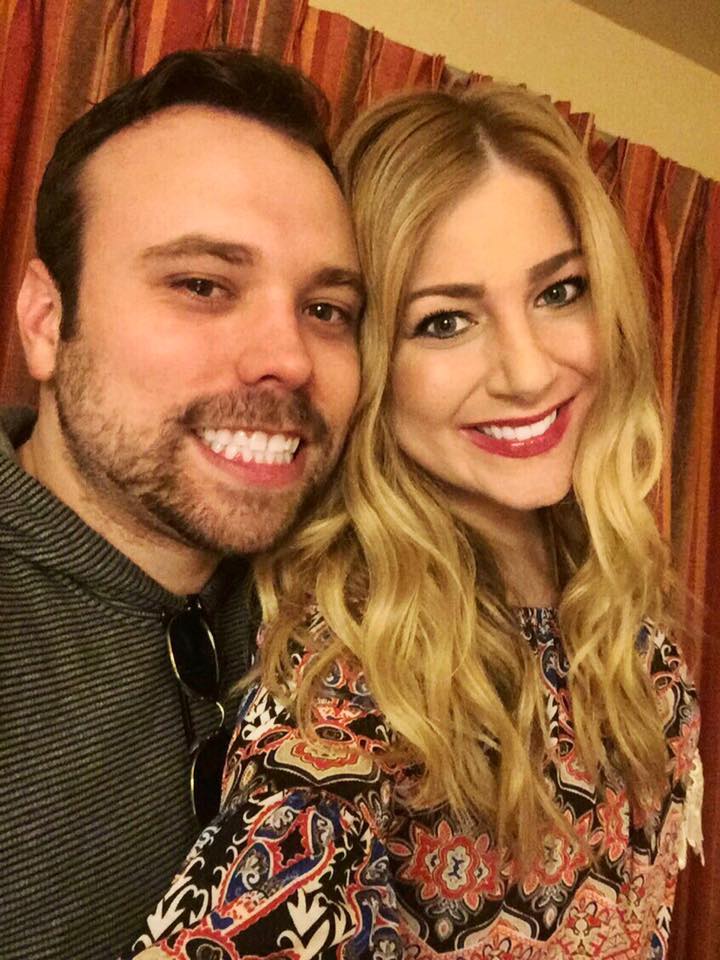 "Your eyes light up when you talk about him."
My friend Sara and I met up for a happy hour shortly after Joe and I started dating (he hadn't asked me to be his girlfriend yet, but we were serious). Even though I hadn't seen her in over a year (she graduated a year earlier and moved back to Minneapolis before I moved there), we immediately connected again and this was the first thing she noticed when I mentioned Joe.
Joe and I met at my first job out of college – Dex One, now Dex Media. Or as you might better know it, the Yellow Page company. It wasn't exactly my dream job out of college. As a journalism major in an advertising sales role, I was a bit out of my element. But I was determined to do the best job I could. I worked hard in college so I could someday have a fulfilling career, so I was going to work hard at sales and succeed! This job was officially my ticket out of Iowa.
Before meeting Joe at the office location in Minneapolis, Dex sent a group of us new inside sales associates to Seattle for a month-long sales training. We had to pass tests and role plays before we could start the second round of our training in our office locations. That month in Seattle was like a dream – I fell in love with the city, we partied every night, and being right out of college, testing was extremely easy for me. I ended up winning best in class, which actually made me super excited to start working in Minneapolis. I was like, yeah, I can totally do this whole adult thing – it's going to be great! Little did I know winning best in class also came with a giant target on your back.
I will never forget my first day in the office, I was extremely nervous. Many of the people I met seemed uninterested, and naive, 22-year-old me didn't understand. Why did no one want to be my friend? When my trainer Soren introduced me to Joe, it was different. He took off his headphones and actually stood up to shake my hand and introduce himself. You know when you meet someone and you just get that feeling that they are going to be someone significant in your life? I had that feeling and I felt relieved that at least one person seemed excited to meet me! We now know we both immediately felt that same connection. To this day, I still remember what he was wearing – a burgundy button-up shirt and now it's my favorite color on him because it reminds me of the day I met him. (Yes admittedly, I thought he was cute)!
Week three at the office, I was feeling stressed and overwhelmed. Making 75 cold calls a day is pretty stressful. People hang up on you, swear at you, tell you their life stories (some good, some not so good), and my trainer was out of town that week. Just at the moment I thought I was going to have a break down, I received an email from Joe: "Call me 411." I still have that email – I printed it out to keep forever. It said:
"Rachel,
I understand it can be really chaotic the first few weeks of getting in the groove of things. Anything from time management, bird dogging, finding documents to GBS transitions to even handling the tenured people are all factors thrown at you. If you need any help with any of those things, just shoot me an email or come over to ask. If I do not have the best answer, I will point you to someone who does. Thanks!"
From there, it was history. We became extremely good friends, went to happy hours together, shared advice (okay he shared advice) on how to close sales, got Starbucks over lunch breaks, and just had a great time getting to know each other. We grabbed dinner at Subway once and went swinging at a nearby park, and it was simply perfect. Joe tells me now it was one of his favorite memories of us together because I looked so happy. I was – I was falling deeply in love and it scared me because I had never felt so strongly about someone before.
It's the type of love that you hear about in songs and watch all those romantic comedies growing up, but never believe it's actually possible. But it is. As I mentioned in my engagement post, we had both been hurt from our past relationships. Some people believed we needed each other to move on from those relationships, but we knew it was more. In March of 2011, Joe officially asked me out, and of course I said yes! I was so excited to be his girlfriend! While I never thought I would meet my future husband at work, you also can't control where you'll meet the love of your life.
So over the past five years, we have grown and grown in our relationship. Head over heels in love. Living together, getting a puppy together, meeting each other's families, getting in fights about ridiculous things (dishes anyone?), and falling more madly and deeply in love. It sometimes surprises me how I can still get butterflies for him. But that's how it is when you find your soulmate. He makes me a better person every single day. He believes in me, respects me, and supports me to help me reach my dreams. I couldn't ask for a better partner in life, which is why I'm so happy to start wedding planning and marry him! My future husband is the bestest! And yes, to all of our Dex friends who said they saw a "Dex wedding" in the future, you were all right 🙂