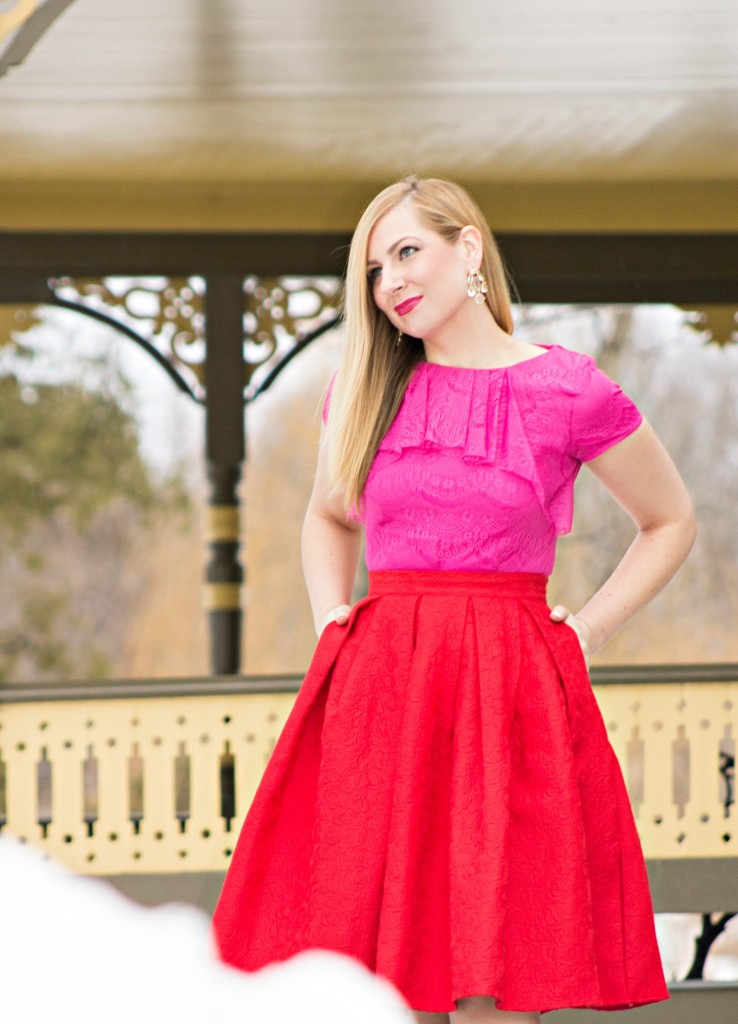 Pink Lace Dress (worn as top), c/o Shabby Apple (Similar here and here) | Skirt, c/o OASAP (last seen here) | Heels, Anne Klein (Similar here and here) | Lipstick – mix between this lipstick and this lip crayon! | Earrings, Kate Spade (Thanks Mel!)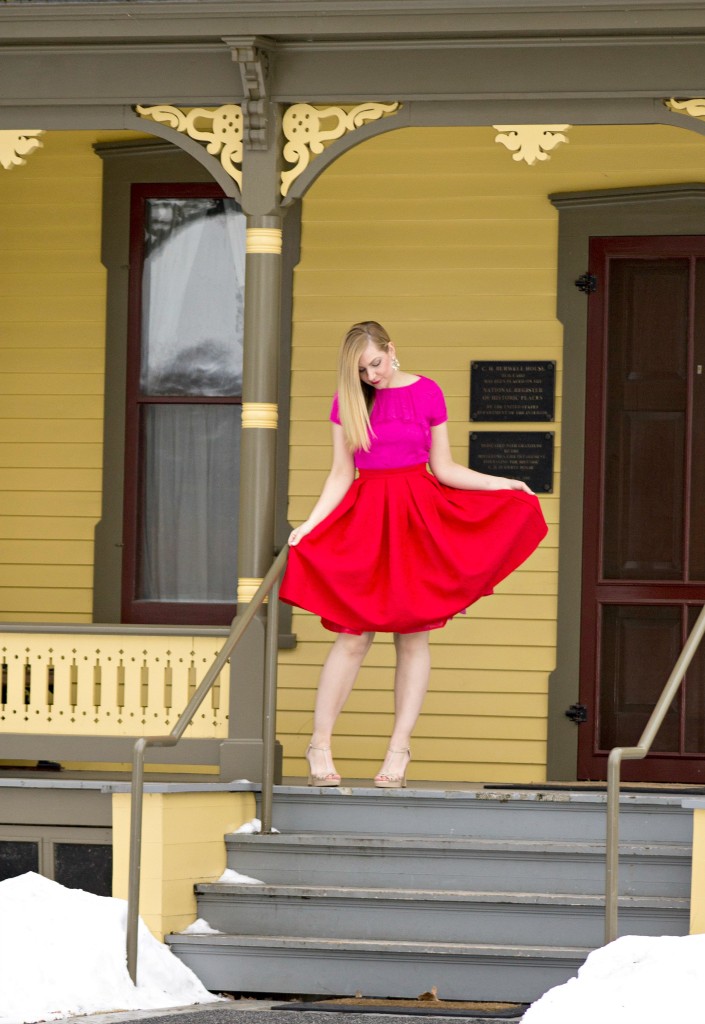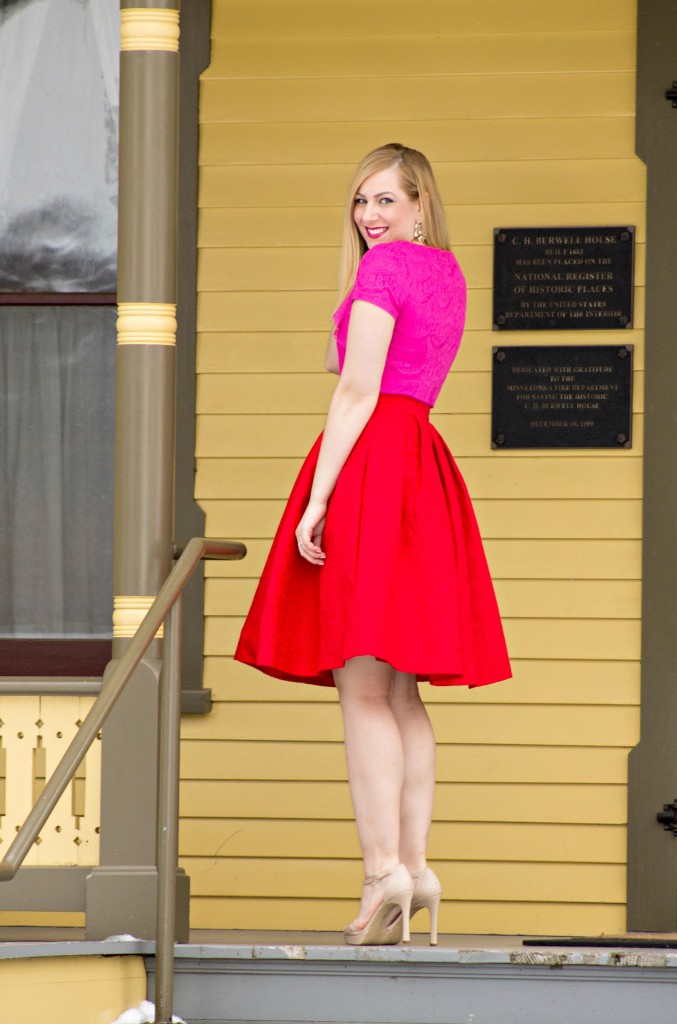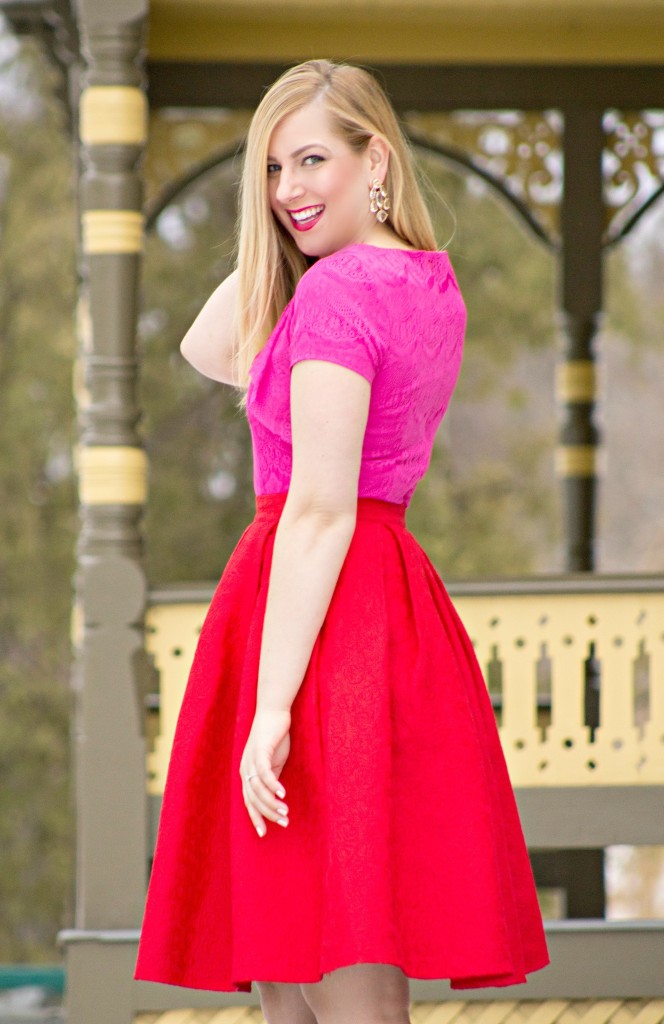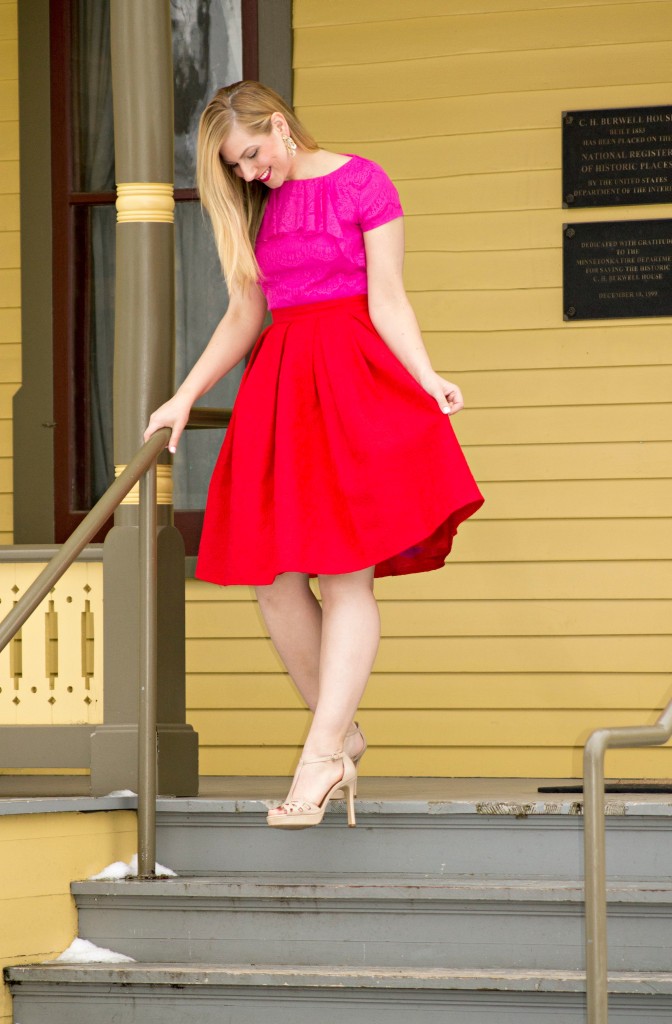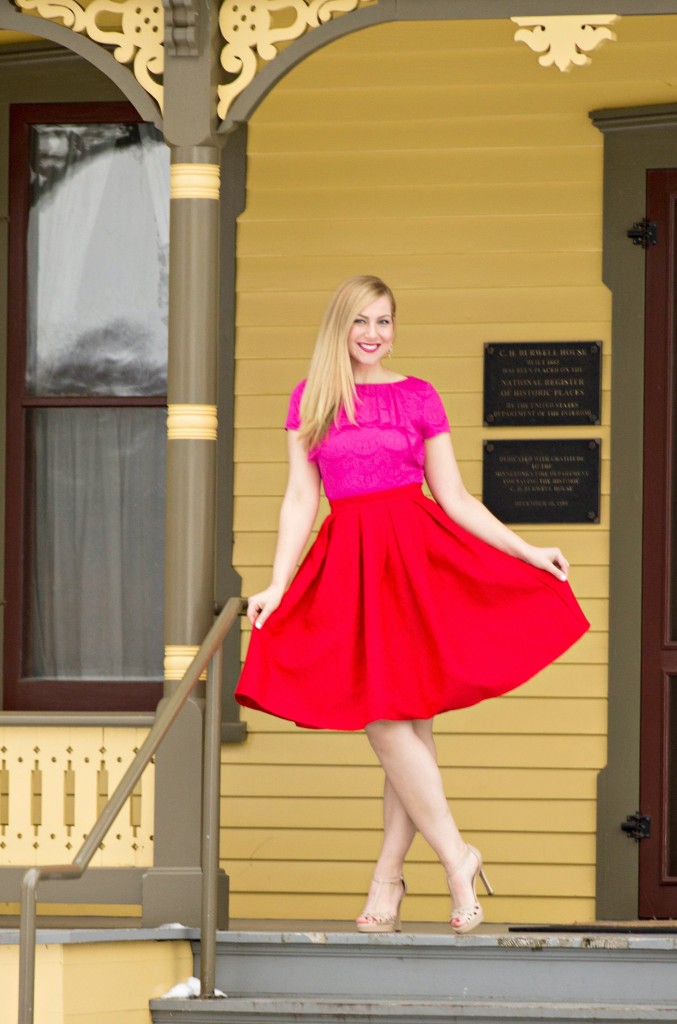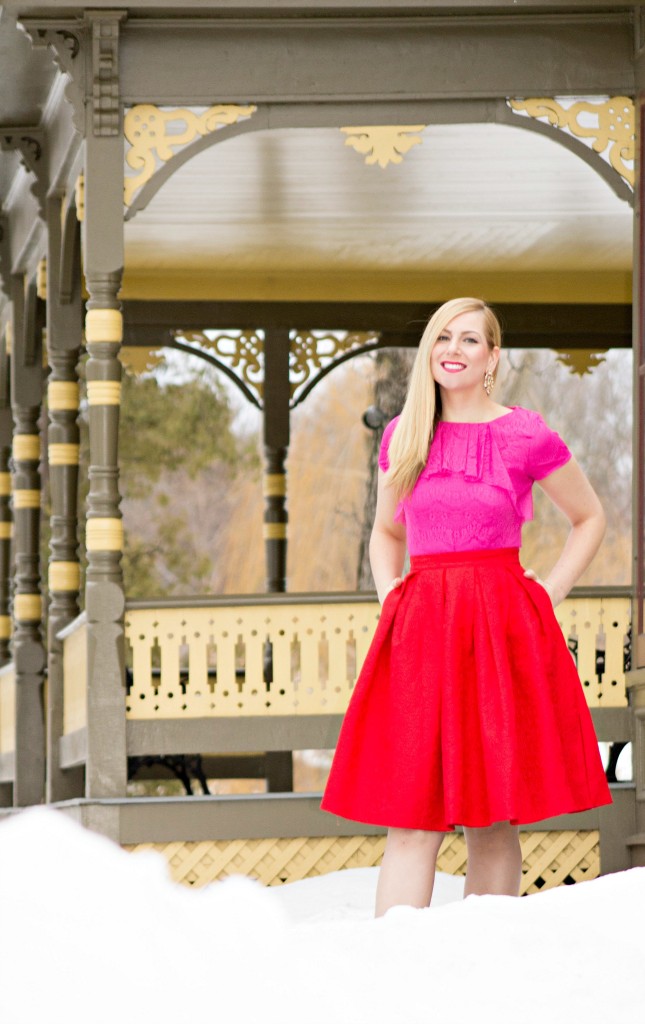 Valentine's Day is Sunday – I am SO excited! I never used to admit I was one who liked Valentine's Day, but I've secretly always liked it. Between creating a tradition to watch Pocahontas every year and drink rose champagne (after turning 21 of course), it's been pretty dang good! In 7th grade, I received a Valentine's journal from one of my friends for my birthday. With a birthday at the end of January, I was always destined to get some Valentine's Day themed gifts. Anyway, I starting writing love poetry in it, including a poem called "Mr. Smith" about our student teacher. All the girls in 7th and 8th grade had a crush on him, and while I'm not 100% where this journal is now, I know my poem started out something like "Mr. Smith is not a myth…" and so on and so forth. Perhaps his name is why I became obsessed with the idea of watching Pocahontas on Valentine's Day every year (Hello John Smith!) – or it could be the fact that Pocahontas has been my favorite Disney movie since 2nd grade. But seriously, I used to have a crush on John Smith in the movie, a fake character. Silly isn't it? But seriously – watch the waterfall scene and you'll be like "YES RACHEL this is the best, most romantic movie ever" and then listen to this song, and you'll be like, wow this is the most beautiful song ever. You're welcome.
Well fast forward years later – I have immensely enjoyed spending Valentine's Day with my fiance Joe. He has always been thoughtful in planning something and we have always had a great time without having to spend too much money or get too wrapped up in the "holiday." This year, we might just bake a heart-shaped pizza, eat an ice cream cake all to ourselves, and talk about wedding planning. As I write this, I'm smiling and feeling quite giddy. Every time I think of marrying him, my heart flutters! So cheesy, I know. But I love this man – as my friend said back when we first met "Your eyes light up when you talk about him." And I digress, back to the the pizza talk. If not pizza, then maybe some brewery hopping like we did last year. It was super fun, and then Joe made us the most delicious seafood pasta with shrimp and a side of king crab legs! Regardless of what we do, I am prepped with several dresses and combinations, like this pink lace and red midi skirt combination. Perfectly fun for Valentine's Day!
What I'm Wearing
Pink Lace Dress (worn as top), c/o Shabby Apple (Similar here and here) | Skirt, c/o OASAP (last seen here) | Heels, Anne Klein (Similar here and here) | Lipstick – mix between this lipstick and this lip crayon! | Earrings, Kate Spade (Thanks Mel!)