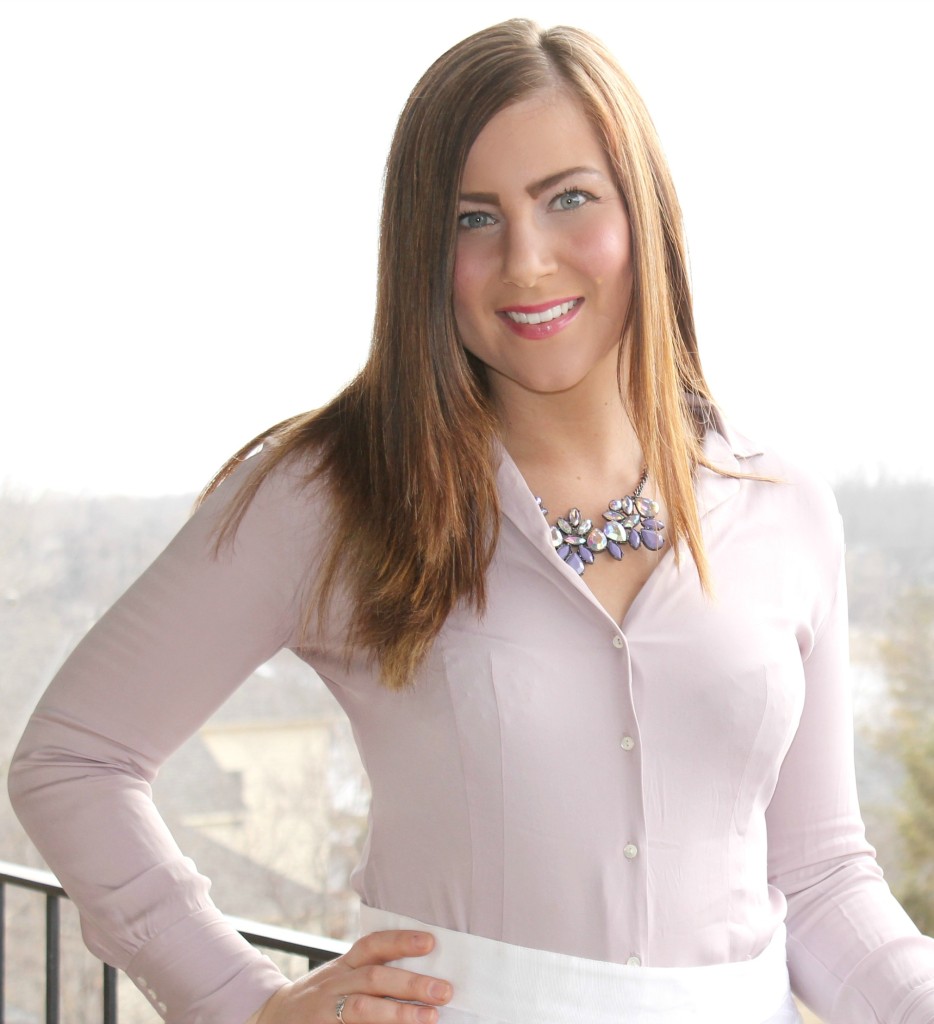 I have been asked a couple times about how my skin looks so glowing, etc. so I thought I'd put together a post about some of the products I use outside of my everyday beauty routine. I don't have a ton of secrets, just a few things I use on a regular basis to give me a glow.
I am always very curious when it comes to beauty products, so about 6 months ago I ordered the full sample of Cindy Crawford's Meaningful Beauty line. I actually really liked it all, but I particularly love the day lotion, which I use every morning, and the glowing serum. The Meaningful Beauty by Cindy Crawford GLOWING SERUM is a product I use any time I feel like I want that extra glow. I wouldn't typically use it on a week day before work, unless if I'm looking really under the weather (Too much at happy hour the night before, I mean what that never happens). It just takes a small pump, and you just apply it on your face after washing and before your morning moisturizer. I love it and I really do feel like it just gives me an extra glow! I have seen some bad reviews out there on this product though, which is weird since I love it so much. Some people have said it makes their face red or irritable, so please read up before purchasing this product. I have REALLY sensitive skin and have never had an issue, so who knows. I have also heard great things about the Nude Skincare Progenius Facial Treatment Oil. 
Kate Somerville Somerville Tanning Towelettes are another product I've heard great things about, even though I haven't personally used them. I instead have taken a little bit of my Arbonne Makeup Primer
and mixed it with Sally Hansen Airbrush Legs to create a self tanning product. It works pretty well! I have even used the Jergens Natural Glow lotion on my face, even though it really isn't supposed to be a face lotion. I break out really easily, but it has never caused me to break out, so I would say you might be safe in trying that too.
I'm not going to lie, I was very afraid of cream-based blushes at first. I'm not sure why, I guess I was just really happy with my powder blushes. I bought Maybelline New York Dream Bouncy Blush in Peach Satin and started to use it on a more regular basis. Using cream-based blush helps give me that overall glow AND it is best to use during those hot summer days! It helps keep your make up in place for outdoor events, flea markets and running errands, preventing the look of "your face is melting off."  I haven't tried any other cream-based blushes before, but I really do like the Maybelline New York Dream Bouncy Blush I have.
HIGHLIGHT with Sun Beam! I've said it before in a beauty post and I'll say it again… this stuff is amazing. It works well to highlight around the eyes or on the cheekbone, but doesn't look unnatural at all. You only need to apply a little bit, so it lasts forever!
Okay, my biggest "secret"… I put that in quotes because I don't think Jergens Natural Glow Firming Moisturizer is a secret anymore. I LOVE this stuff and I use it religiously! Every other day I apply this everywhere and let it completely soak in. Yes that means standing in the bathroom naked for 15-20 minutes (sometimes in my bedroom). I always get great results from this and it never looks orange. To make sure it really gives you a glow though, you have to continuously use it and make sure you let it set before putting on clothing. It might be boring to stand there for that long, but read a magazine, start doing your hair, etc.  It is worth the wait and effort!
Do you have any other tips for getting that glow or more tips for getting that glow all over the body?! Please share below!