This shop has been compensated by Collective Bias, Inc. and its advertiser. All opinions are mine alone. #HeartMyHair #CollectiveBias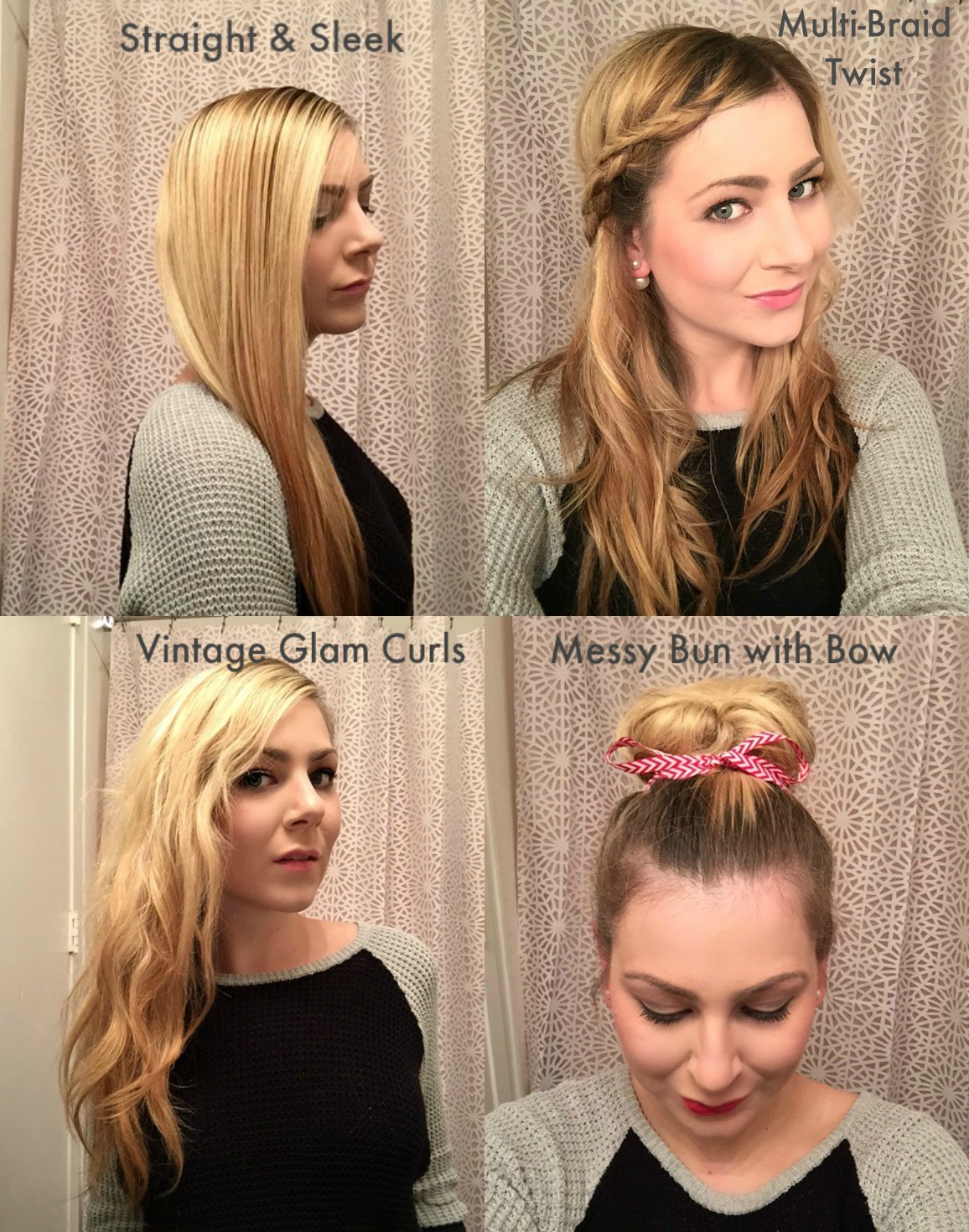 I love playing around with new hairstyles, but sometimes I feel I don't have the right tools to make it happen. Not only that, I don't like to spend a ton of time on my hair in the mornings because I would rather spend it with my dog, making breakfast or just relaxing before taking off for a day of work. All of that has changed now with the Infiniti Pro by Conair® 3Q™ Brushless Motor Dryer and the Infiniti Pro by Conair® Curl Secret®! Both are available at your local Wal-Mart where the Curling Iron/Hair Dryer sign is!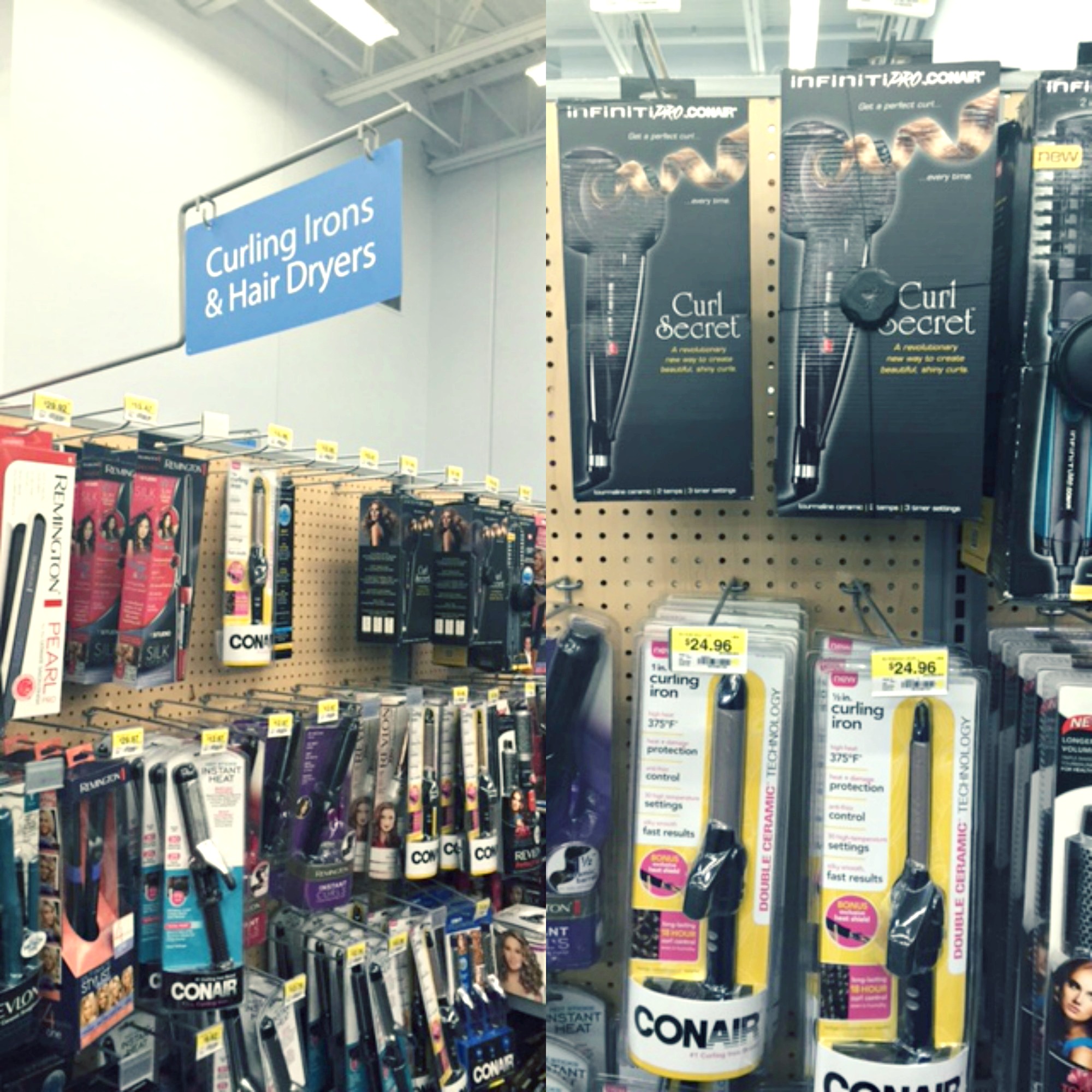 Now let's start out with the Conair® 3Q™ Brushless Motor Dryer … it is a LIFESAVER because let's be honest, who wants to stand around blowing drying your hair for longer than you need to (see more on it here)?! It might seem a bit pricey, but it is SO worth it. It cuts my hair drying time down SO much and still keeps my hair feeling soft and smooth – and looking sleek and chic. I honestly used to avoid my hair dryer as much as possible because it usually meant a full 30 minutes of holding hot air over my head. Not anymore! Using the Conair velvet paddle brush, I accomplish a sleek straight hairdo in less than 15 minutes.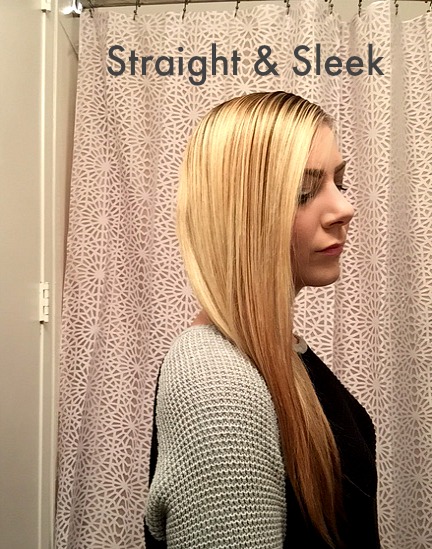 STRAIGHT & SLEEK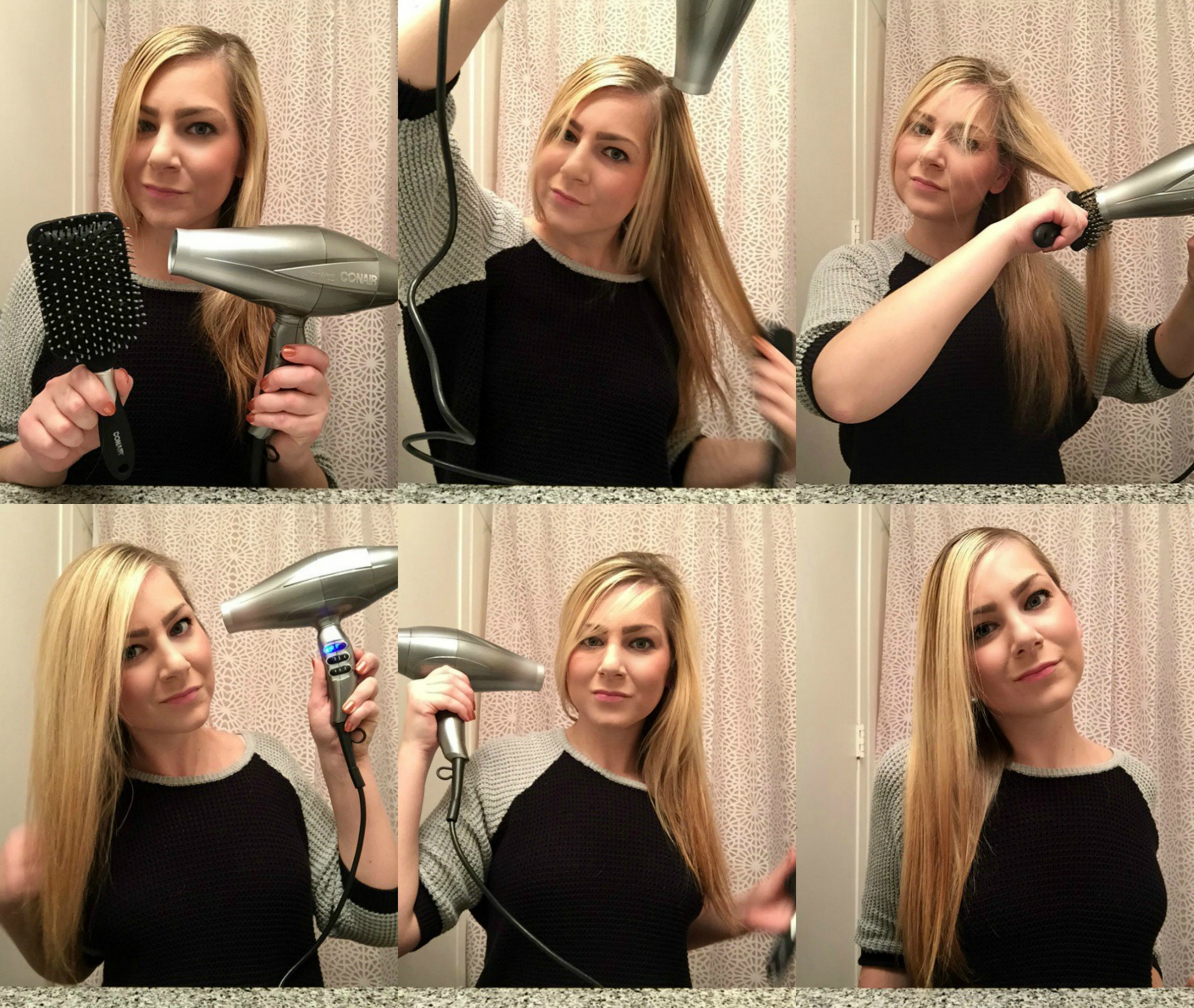 Use the brush to ensure hair stays tangle free while blow drying it! Brushing through with your fingers works well too.
When hair is completely dry, switch to the "snowflake" cold setting. Using cold air on your hair helps settle it and reduces frizzy/fly aways.
Because the blow dryer works well to blow dry your hair quickly, you only need to use a straightener on the ends of your hair to achieve the straight & sleek look.
Spray in a glossy oil to add shine and smoothness.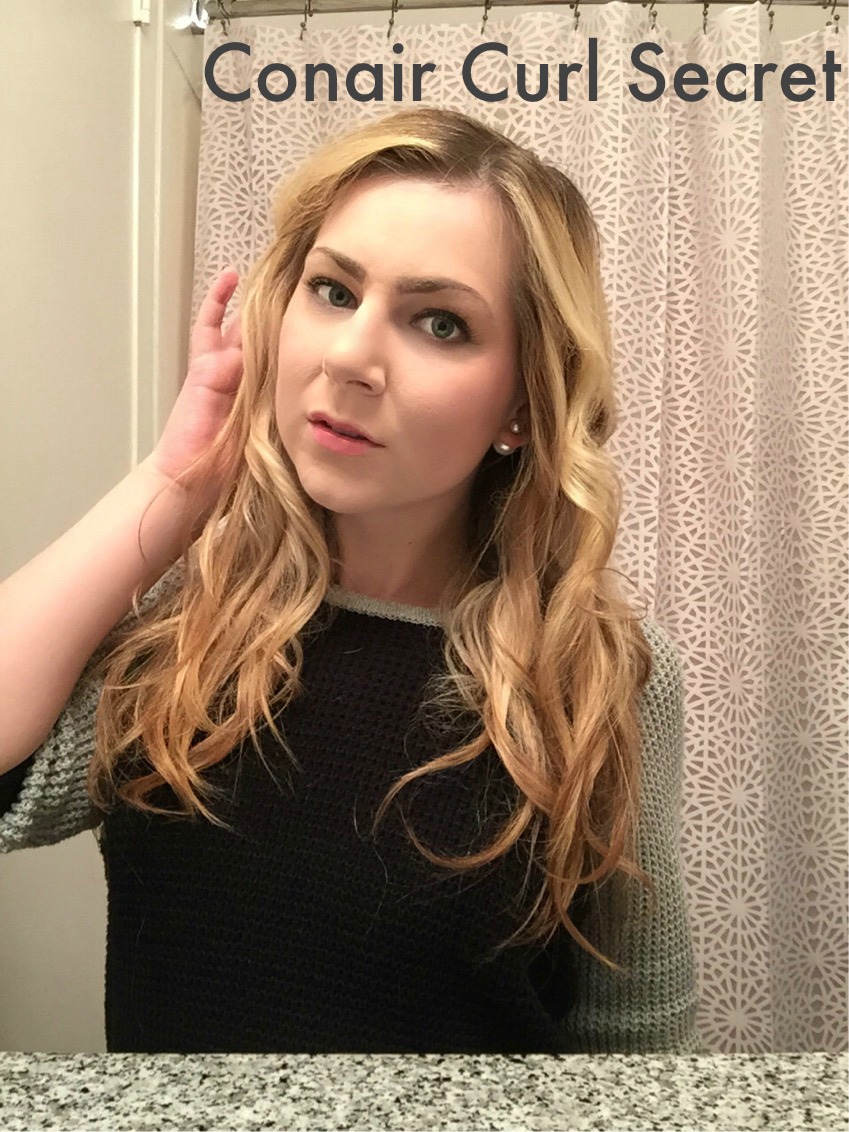 Now, I like to change up my hairstyles, but need to keep them easy… again I don't like to spend too much time in the morning on my hair! The Infiniti Pro by Conair® Curl Secret® is an amazing tool that gives me the perfect curls… every time. Some mornings when I attempt to curl my hair it just doesn't turn out, some curls are good, some are bad and then my hair looks like a hot mess (emphasis on the mess). The Curl Secret takes only minutes and I have BEAUTIFUL curls to work with. Now that I have luscious looking locks, I can easily create multiple hairstyles in minutes. Here is a short (hyperlapsed) video I posted on Instagram showing you just how easy it is!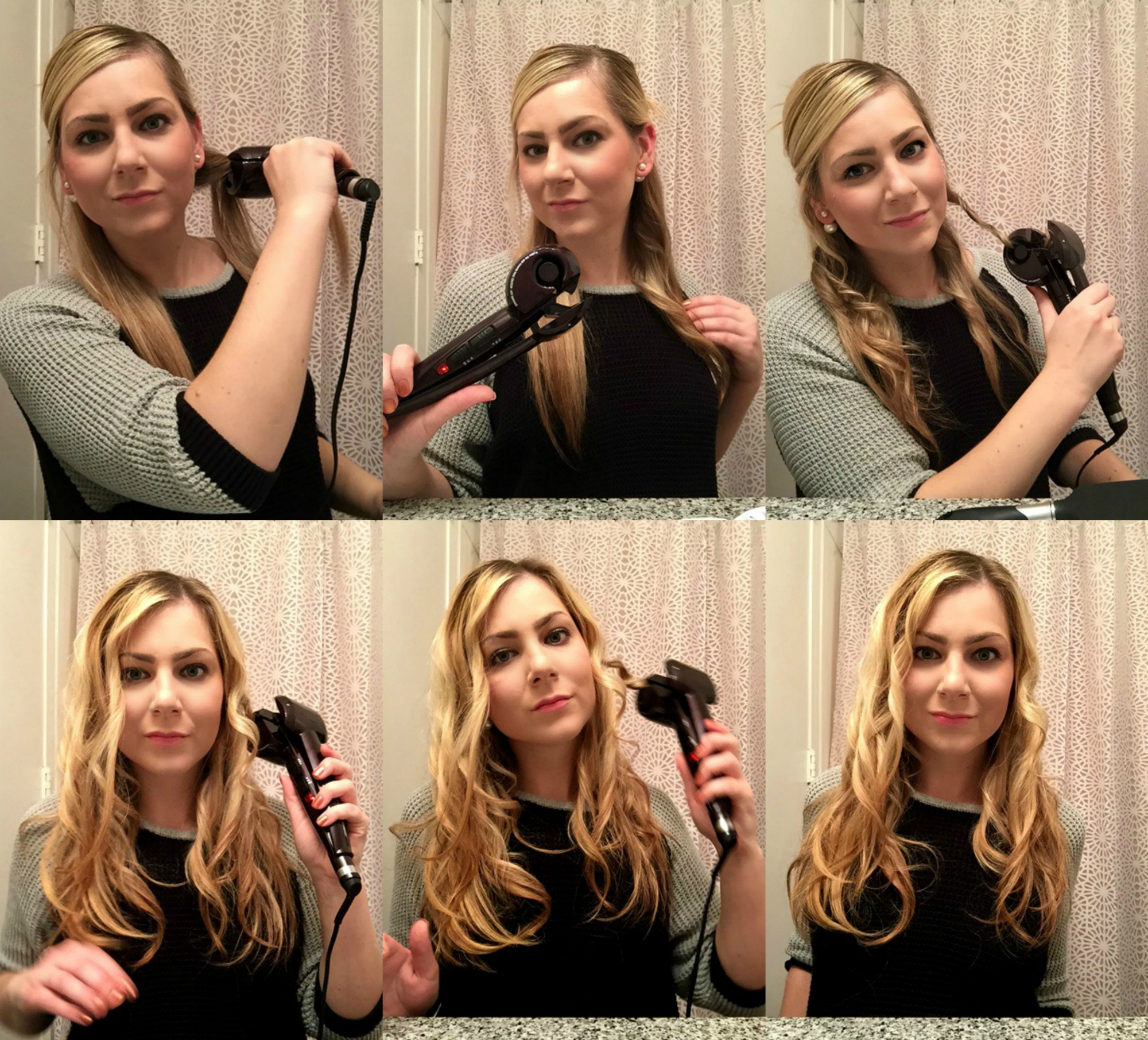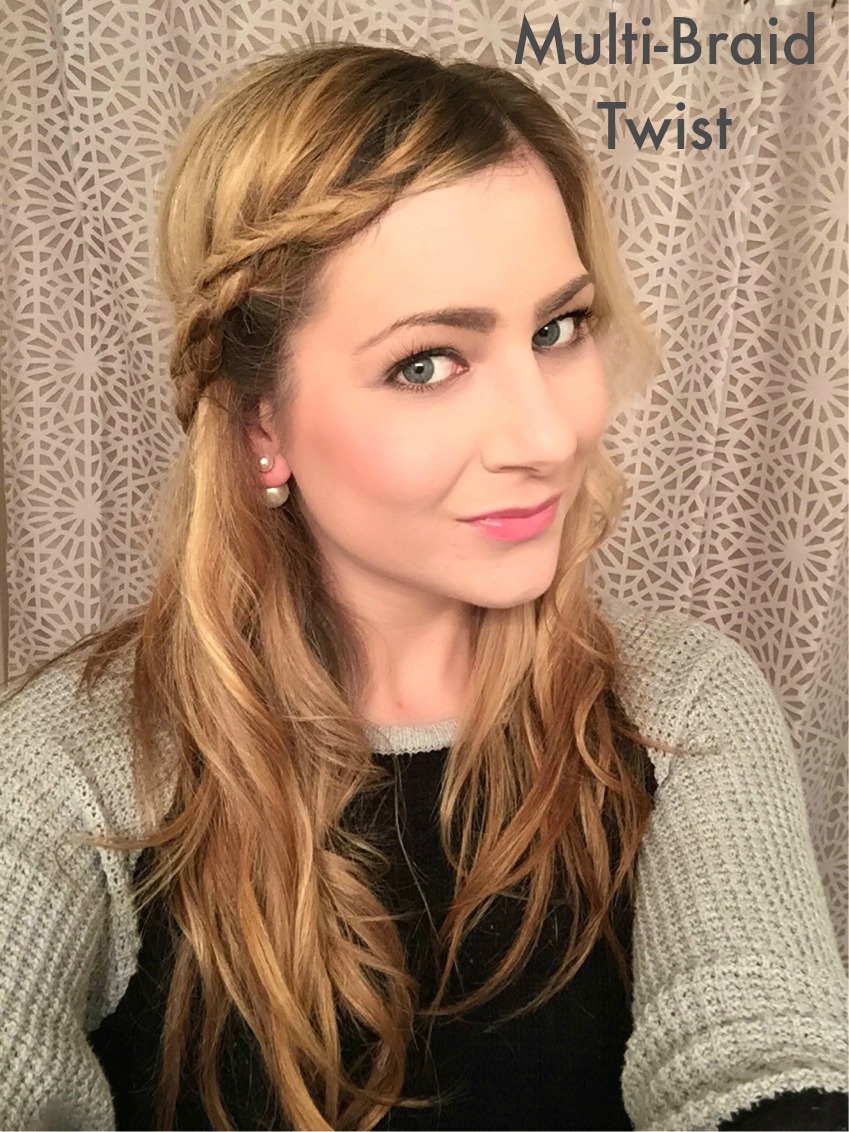 MULTI-BRAID TWIST BACK
During the work day, I love to have my hair pulled out of my face, so creating a few braids of different sizes on one side (the side that you have more hair on if you do a side part, otherwise middle part, choose either side), twisting back and securing them with Conair bobby pins. This look is SO easy to do, but definitely provides a great option for something different than just straight or curled hair. I was inspired by Amber of Barefoot Blonde, who shares tons of simple, braided hairstyles for everyday looks.
1. Start with about a 1/2 inch of hair and braid back, securing it with a Conair bobby pin.
2. Next, braid back a little bit more than a 1/2 inch of hair, pull back next to the other braid and secure with a bobby pin.
3. Make the final braid even a little bigger, close to 3/4 of an inch and pull back around by other braids. Secure with a bobby pin.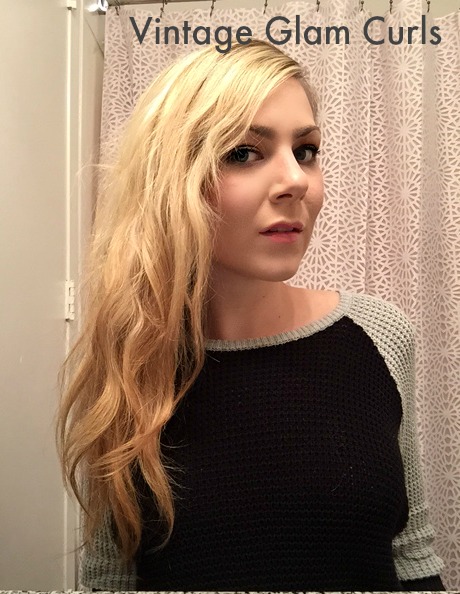 VINTAGE GLAM
There are lots of ways to achieve vintage glam curls, but one of the easiest ways for me is to brush out my curls with a paddle brush. Since the Conair Curl Secret provides perfect curls, I don't have to worry about whether or not this will give me that glam look – it really is fool proof!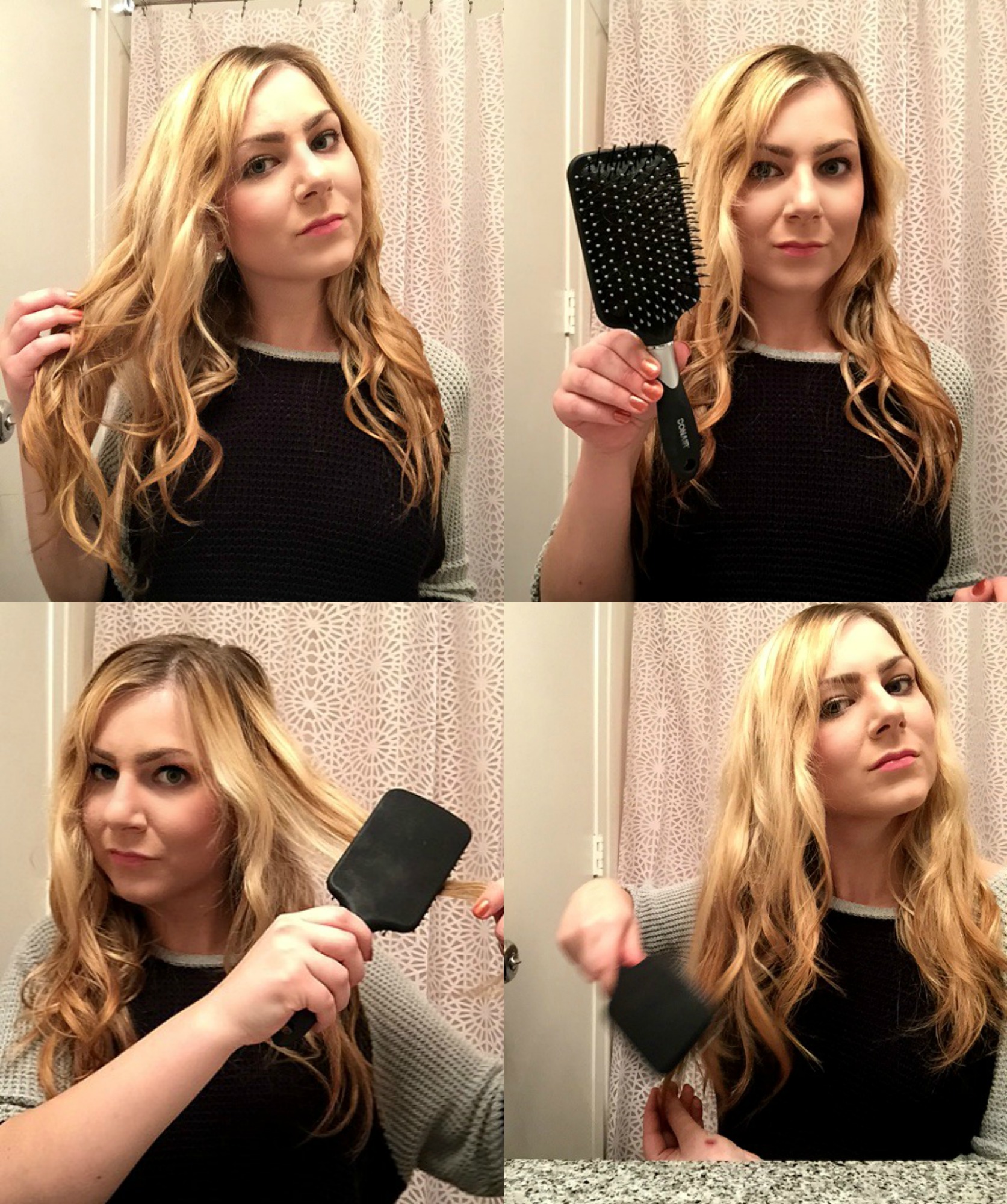 1. Run fingers through curls to make sure there are no tangles, you don't want your hair to be tangled while brushing through it.
2. Take the Conair velvet touch paddle brush and begin at the top part of your curls and brush through gently.
3. Finish brushing out curls at the bottom ends, but very carefully and gently. You can always brush more to achieve the look, but if you brush too much to begin with, you might take away too much of the curl.
4. Use a few Conair bobby pins to pin your curls to one side (pin to the side where more hair is if you do a side part).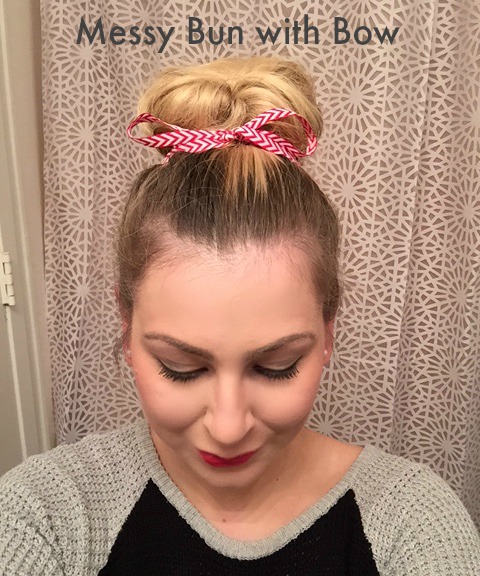 MESSY BUN WITH BOW
Messy buns are a LOT easier when you already have a ton of volume and curl in your hair. After brushing out your curls to achieve the glam style, you could also easily pull your hair up into a bun. This look is perfect for every day without the bow, but can also be a glam style for the upcoming holidays by adding a red, green or festive bow as I did here!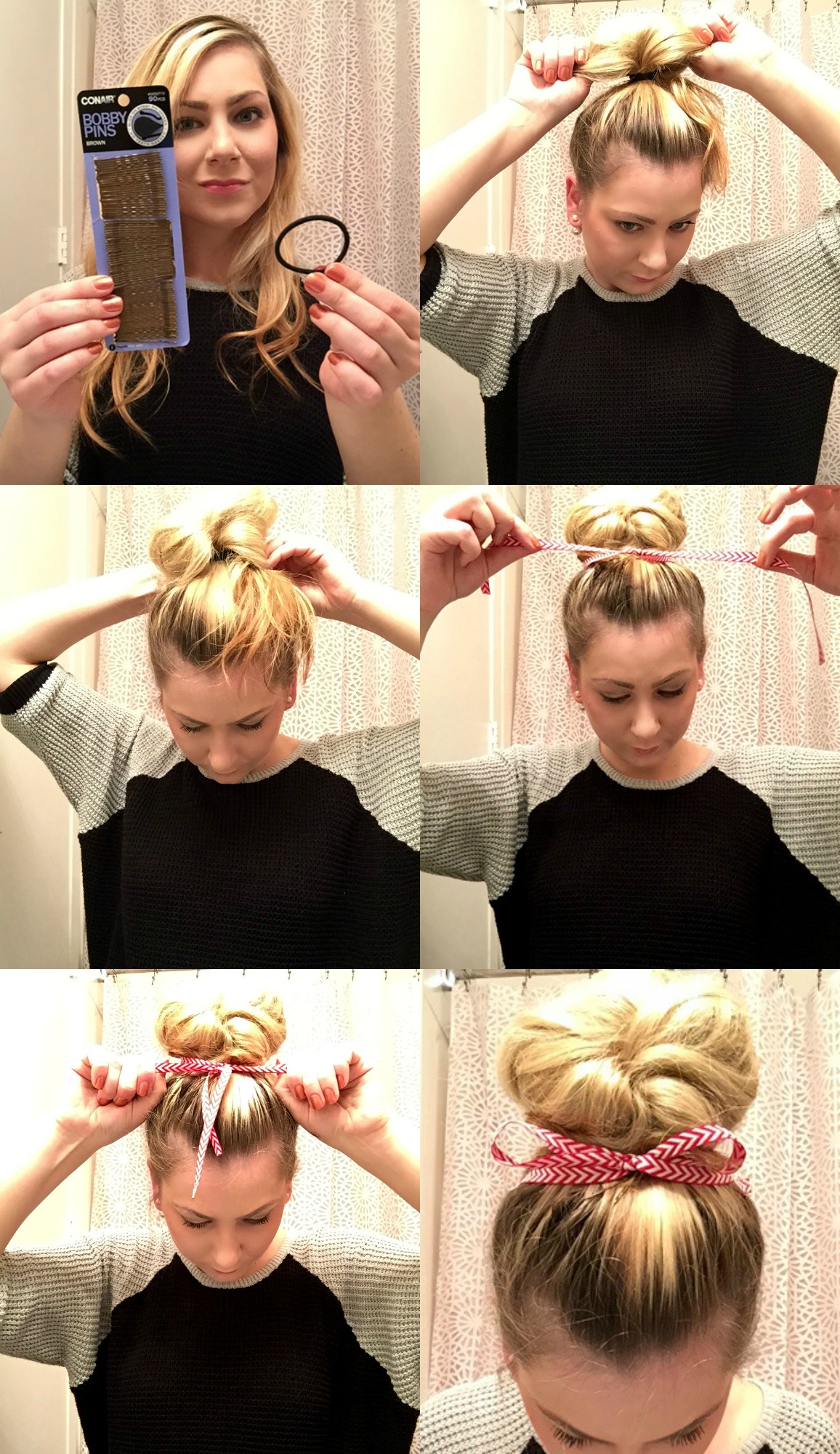 1. Having voluminous, vintage curls wigs gives a great base to make a big, messy bun. Start by pulling your hair back as tight as possible and pulling through a bun. Pull it through just enough so there is some hair on both sides.
2. Use a LOT and I mean as many bobby pins as you need to start pulling parts of the bun and securing around the middle.
3. Use bobby pins to excess hair around the bun.
4. Take a red ribbon (I used red chevron ribbon for the holidays!) and wrap around the bun.
5. Tie the ribbon into a bow and secure each end of the bow with a bobby pin.
And there you have it! Lots of easy, simple hairstyles for everyday wear, including the upcoming holidays. Make sure to check out your local Wal-Mart for the Conair® 3Q™ Brushless Motor Dryer and the Infiniti Pro by Conair® Curl Secret®!
Follow along: BlogLovin'