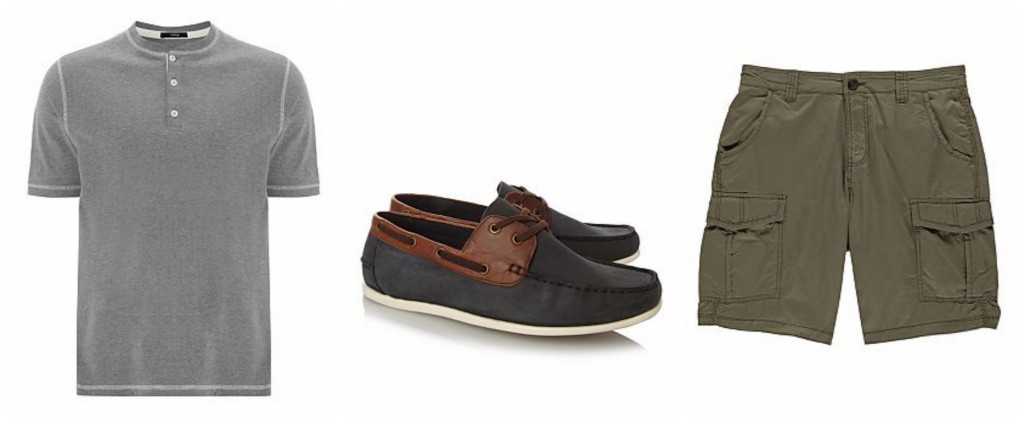 Today I'm featuring a guest post talking about men's style for this summer. Great styles for your boyfriend, husband, friend or a few of my readers who are guys! Check it out:

It's easy to blow the budget when refreshing your wardrobe for summer. If you want to save your cash for afternoons in beer gardens and summer holidays abroad, there are ways to get a whole new summer wardrobe without breaking the bank.
Supermarkets are a great place to find the latest fashions at bargain prices, with the George clothing collections available either in store or online at George at ASDA. Low supermarket prices mean that you can pick up all you need to see you through summer in style, for under $150. Make sure that you pick up these capsule wardrobe essentials.
Chino Shorts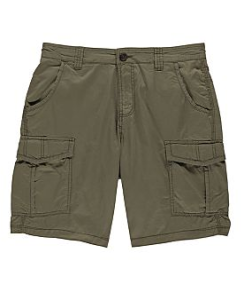 As the big fashion story of the summer, chino shorts are everywhere. Pick up your pair of chino shorts in a choice of colors from George for just $15. Muted shades are replacing last year's brights, so choose from greens, blues, grays and browns, for your finger on the fashion pulse.
Graphic Tees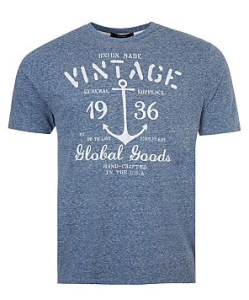 Graphic tees are fantastically versatile, as they'll take you from day to night with ease. As good for the bar as they are for the beach, graphic print tees are ideal for refreshing a summer wardrobe, and will take up next to no room in your suitcase if you're heading off on your jollies.
You'll find a wide selection of graphic tees at ASDA George for just $8 each, including the latest photo print styles.
Boat Shoes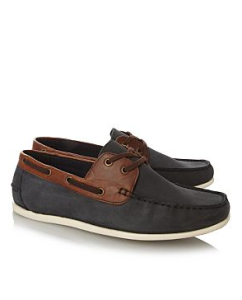 The boat shoe is the style of the season for men, and this classic shoe looks great with chino shorts and a tee or a shirt. Pick up a pair of leather boat shoes at ASDA George for just $40, to see you all the way through to next winter with your best fashion foot forward.
The boat shoe is also as good for casual wear as it is for eveningwear – choose from navy and brown pairs for the ultimate versatile footwear buy.
Grandad Shirts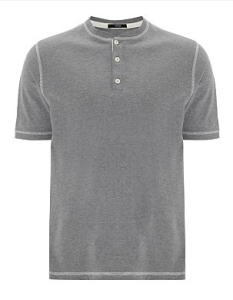 Forget the polo shirt this summer, it's all about the grandad shirt. Another versatile day to night classic, a few grandad tops in your summer capsule wardrobe will add smart/casual style to every occasion.
Grandad shirts are available in a variety of muted colors at ASDA George for just $12 each.
Colored Chinos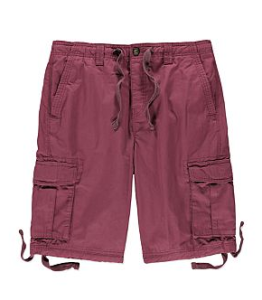 Is anyone still wearing jeans? The arrival of the chino on the fashion scene has been a welcome relief for those sick of feeling hot and sweating in jeans during the summer months.
Chinos are a cool, comfortable option for everything from workwear to eveningwear. Simply add a shirt or a grandad tee for a perfect summer 2013 smart/casual look.
100 percent cotton chinos are light and airy, perfect for summer, and can be found for just $20 a pair at ASDA George.
So for a grand total of $95, you can have a whole new summer capsule wardrobe full of the latest trends at George at ASDA. With plenty of change left from a $150 new wardrobe budget, you'll be able to treat yourself to a day out at the seaside or an afternoon in the beer garden to show off your new togs!