This shop has been compensated by Collective Bias, Inc. and its advertiser. All opinions are mine alone. #ANaturalClean #CollectiveBias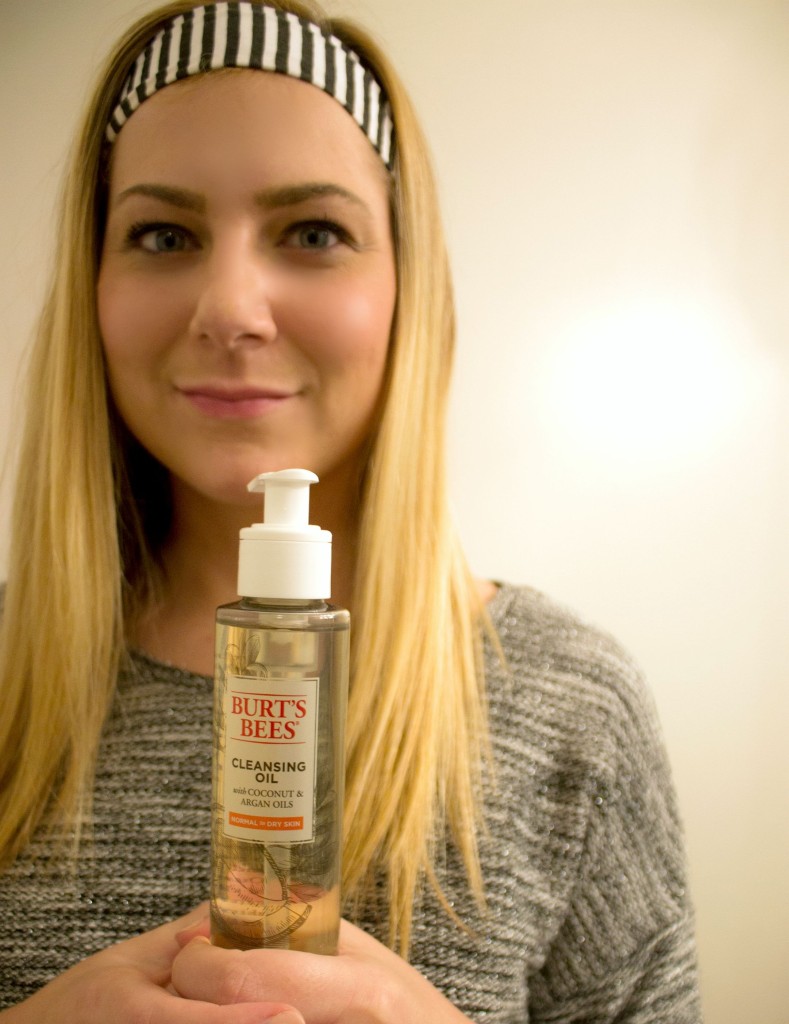 I talk about skin care a lot, and am constantly trying to find the best morning and night routines for my skin. I like to keep them different because I have more time at night to give my skin the extra attention (most nights) and want to keep my routine easy and manageable in the morning. I have been keen on NATURAL products lately, and have been incorporating products to both my morning and nighttime skin routine. I'm starting to learn more about them and how natural on your body is just as important as natural going into your body for health and great looking skin!
It's been a whirlwind of a summer for my skin – I've had too many nights where the makeup stayed on until the next morning (lazy much?) and some weeks of very poor eating and lack of working out. My skin is very sensitive and quickly reacts to changes in routine or habits. That's why I decided it will be best to stick to natural products while I get back on track with everything. I am so glad to have found out that Burt's Bees, one of my favorite natural beauty brands, recently introduced their Cleansing Oil!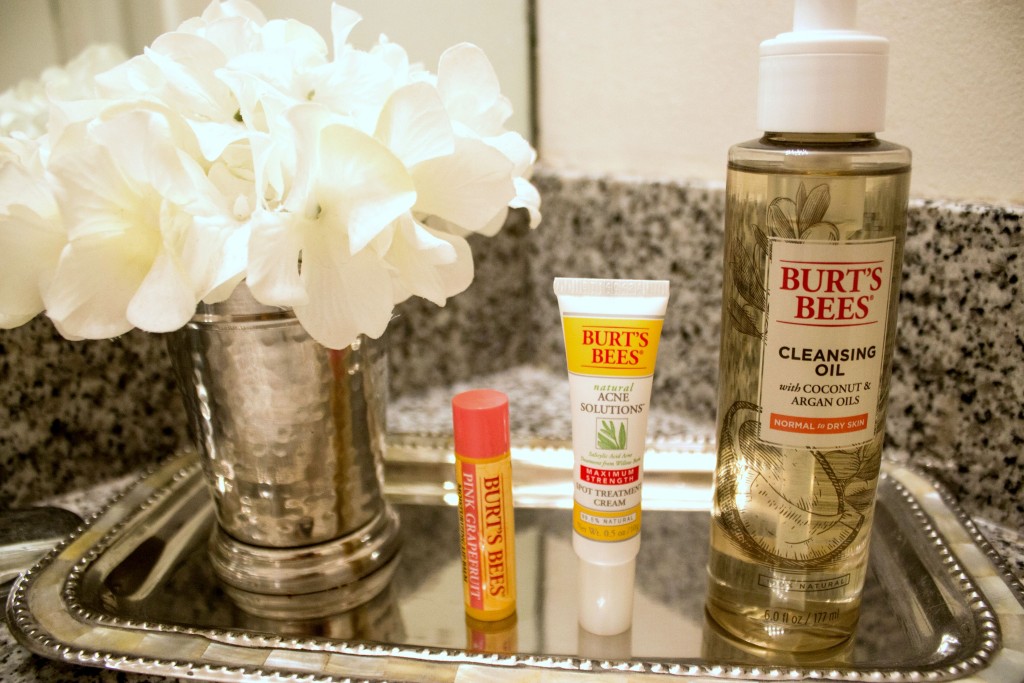 Now if you have followed any of my past beauty posts, you know that I discovered how awesome oils and cleansing oils can be for your skin – of course with the reaction that many people with oily skin have – how can oil be good for oily skin? Using cleansing oil will NOT make your face oily, I repeat, it will NOT make your face oily! The Cleansing Oil is composed of natural moisturizers, including Coconut and Argan oils. The Coconut Oil is loaded with Vitamin E that helps to clean the skin without overdrying. It is great for my nighttime routine (along with a headband to keep my hair back), as it helps to gently remove makeup and oil without leaving an oily residue. This is my first step to healthy-looking skin.
1. Pump Product into Dry Hands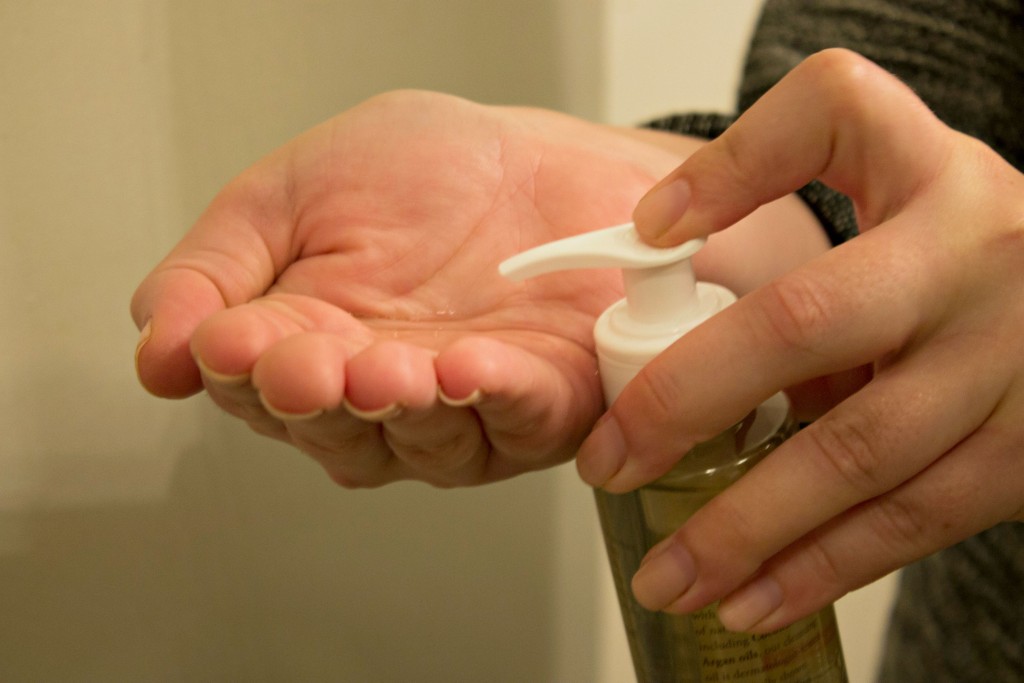 2. Gently Massage over Dry Face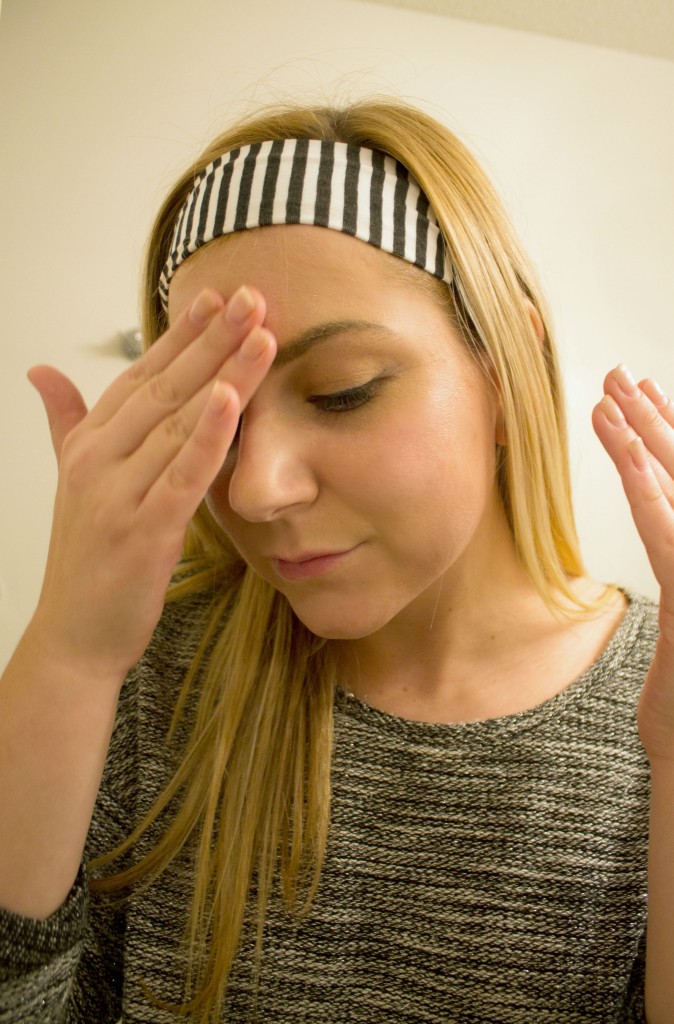 3. Wet Hands and Gently Continue to Massage Over Dry Face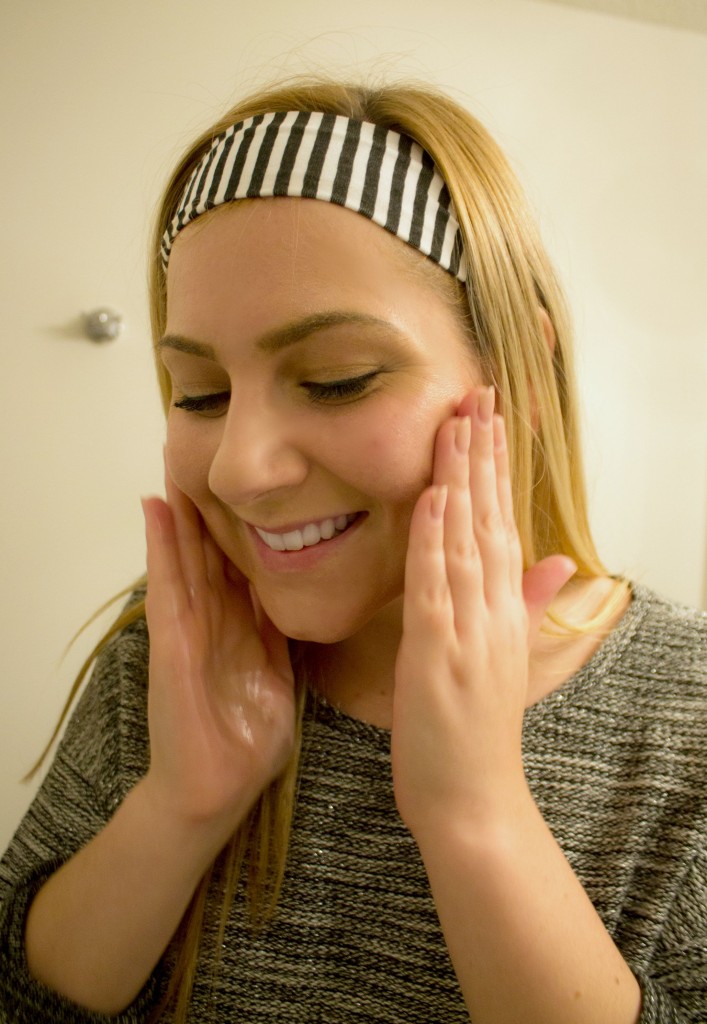 4. Rinse Thoroughly and Pat Dry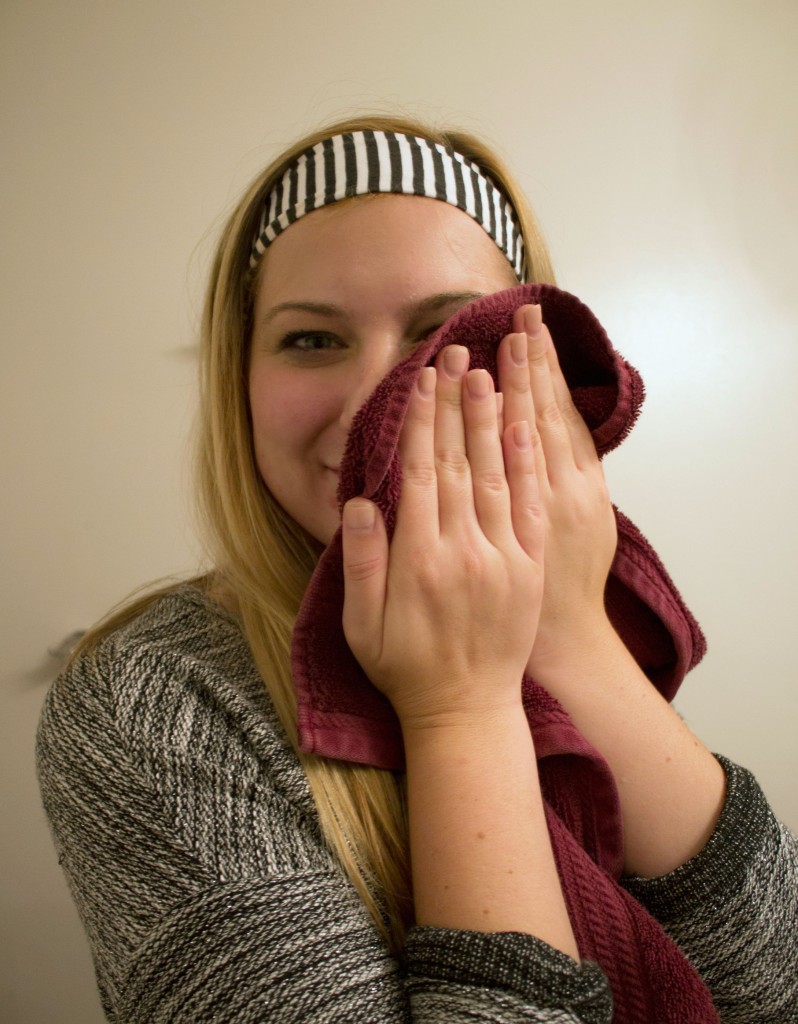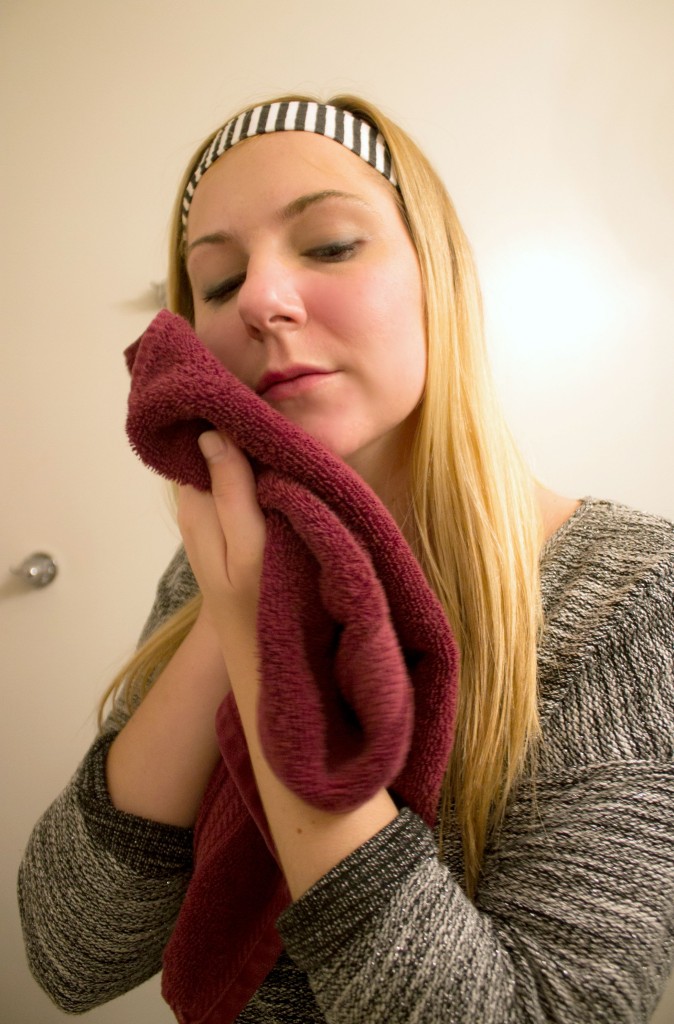 A clean face! Such a great feeling at the end of a long day!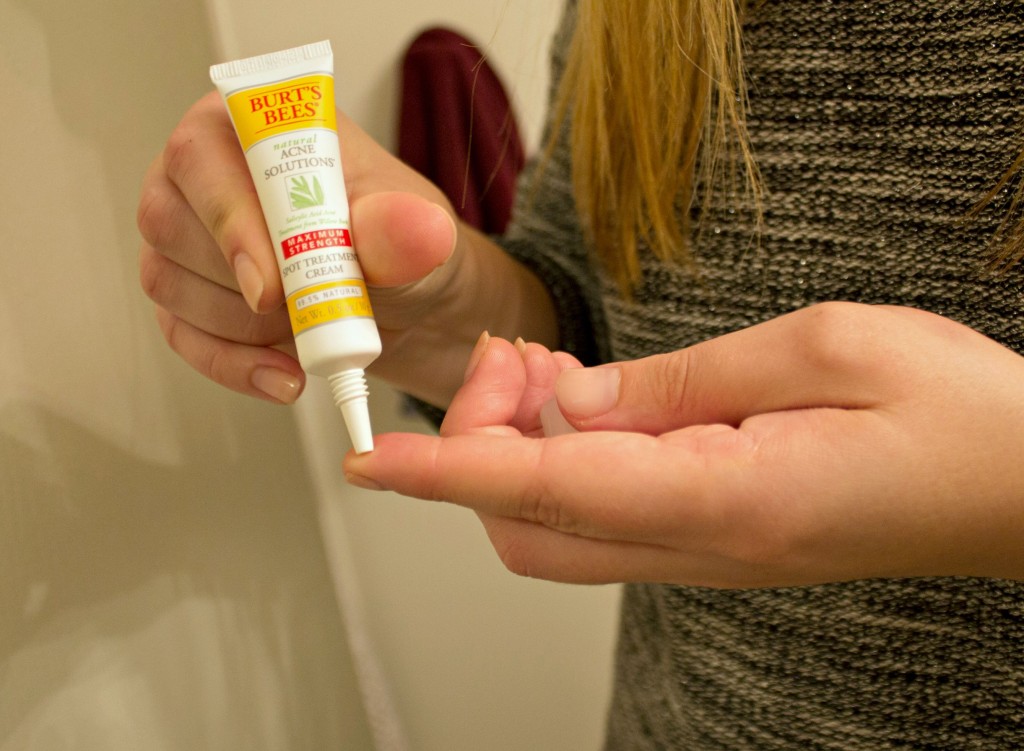 I then use Burt's Bees Spot Treatment to take care of those stubborn break outs. I have been breaking out on my chin a lot lately, so I'll just dab a little bit on each of those spots. After a nighttime face and eye cream, my skin is healthy and ready to rejuvenate for the next day!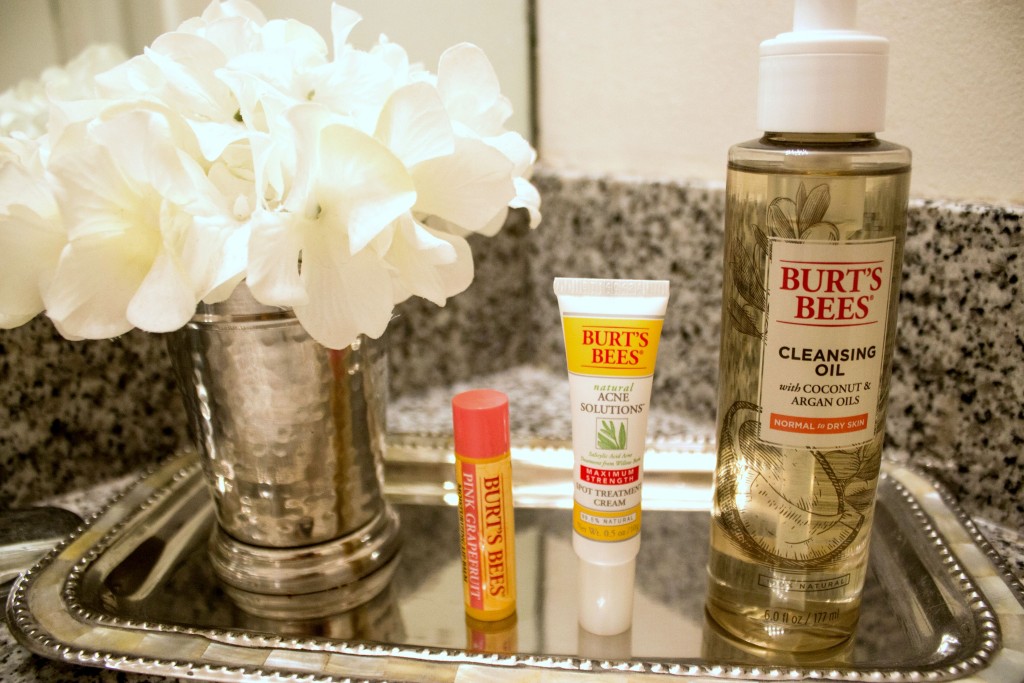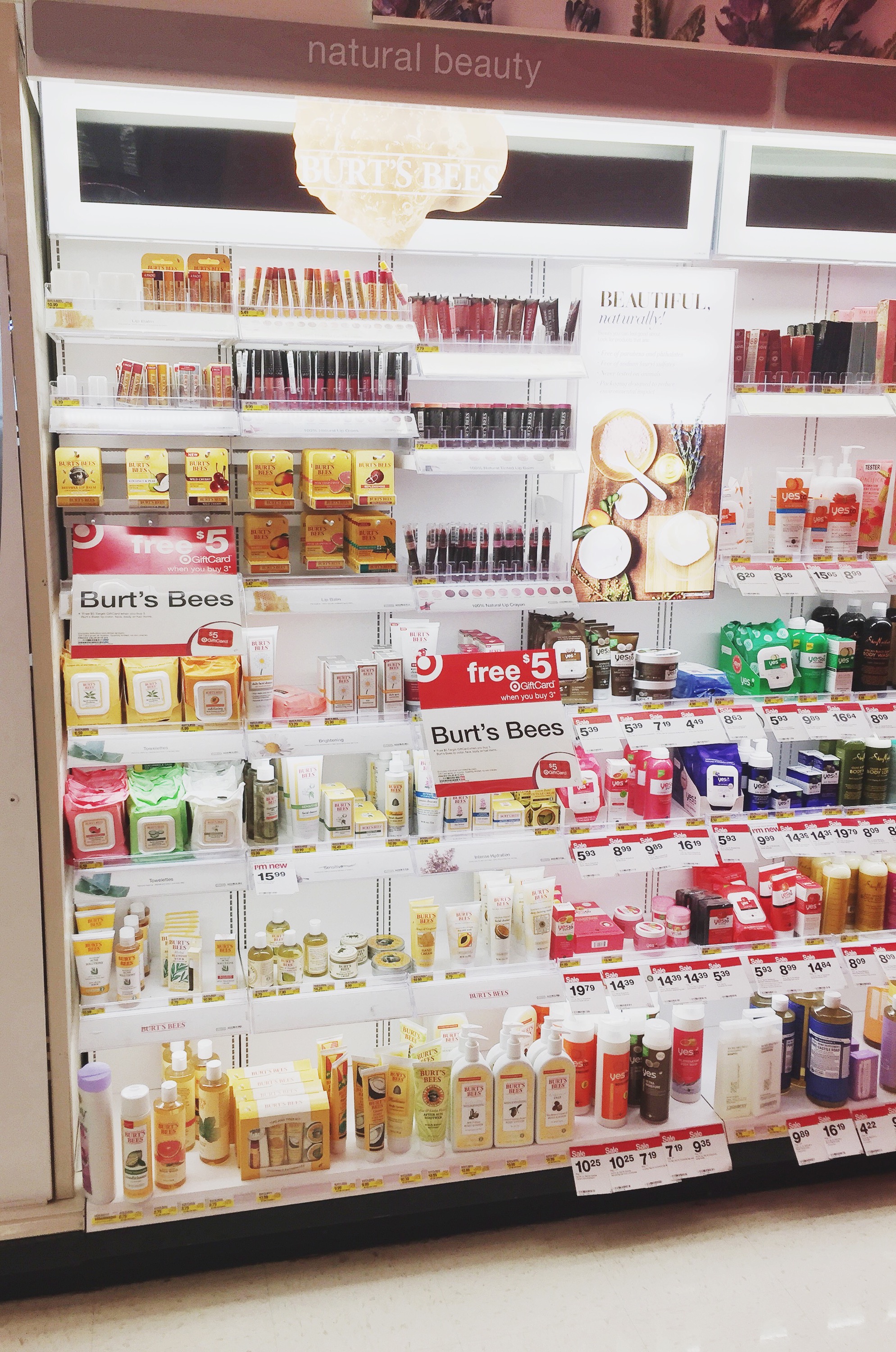 You can find the new Burt's Bees Cleansing Oil at your local Target store. Check out  what other bloggers have to say about this amazing new product! Have you tried Burt's Bees before? What's your favorite product?