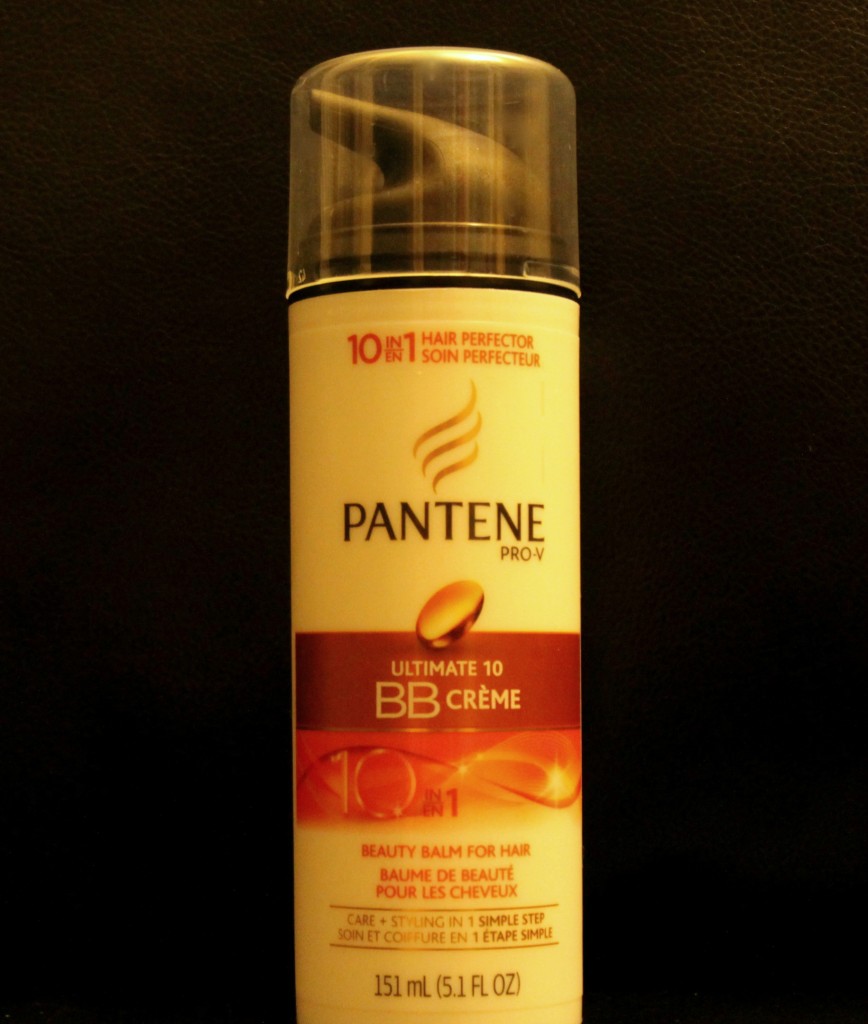 I am completely in love with BB Creams, so when I saw an advertisement for Pantene Pro-V's BB Creme for hair, I was immediately intrigued. BB creams were developed to provide an all-in-one product that can do 5, 8 or 10 things at once to provide the ultimate beauty product to hide flaws.  Pantene Pro-V Ultimate BB Creme was developed with the same idea in mind, saying it provides 10 benefits:
Repair for Rough Hair
Strength against Damage
Silky Softness
Brilliant Shine
Smoothing
Moisturize
Frizz Control
Heat Protection
Manageability
Tame Fly-Aways
I am in marketing/advertising, so there are a few benefits I question just because there could be different definitions of these depending on who you talk to.  For example, I wonder what they mean exactly by repair for rough hair and manageability? When it comes to manageability for hair, I think tangle-free, whereas someone else might think it just makes it easier to style your hair. Maybe it means both? Anyway, I am just bring this up because when I buy a new product or am giving a review, I just want to make sure  it is clear that I am trying to give the best review I can based on the claims and what I find to be true.
As some of you already know, I recently colored my hair be more blonde, which I love, but I can already feel the damage from highlighting it. That was my main reason for buying this product last week. I have been using it on a daily basis along with my color protective shampoo/conditioner and Moroccan Oil.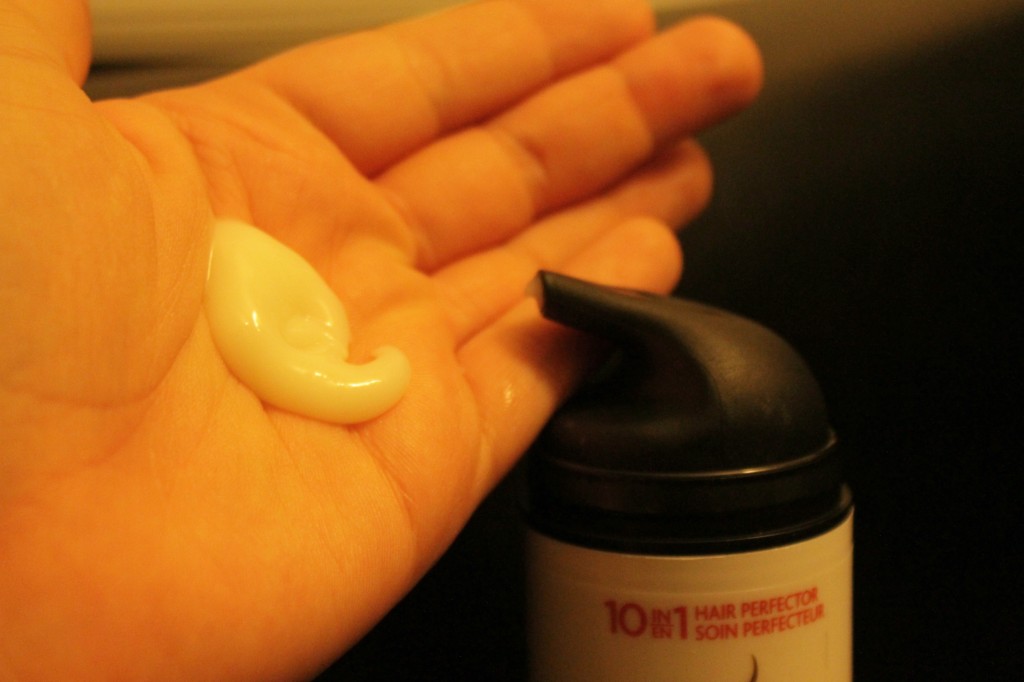 After using the Pantene Pro-V Ultimate BB Creme for almost a week, I find that a lot of what the product claims to do is true and it seems to be a great product that I will continue using and most likely buy again. My hair has been really hard to brush through after showering with the recent color transition, so after I shower, I run a couple pumps of the BB creme through my damp hair, which makes it a lot easier to brush through.  It definitely seems to help immediately moisturize and smooth my hair when I apply it.  After blow drying and straitening my hair, it has been very smooth and the frizz/fly aways have been reduced. Typically I use my John Frieda Frizz-Ease Smoothing Creme for this, but because you can apply the Pantene Pro-V BB Creme to both damp and dry hair, it seems that I no longer need the frizz ease creme and can just apply an extra pump of the BB creme to my dry hair. I would like to believe it helps with heat protection, but how would you know this for sure? I guess because my hair looks healthy even after blow drying/straightening it. It has also helped me detangle my hair before blow drying, which has really been helpful since I got my hair colored. Moroccan Oil also helps with this though, as well as giving me shiny, healthy looking hair, so some of these results may be attributed to the oil (which I love and will continue to use ALWAYS).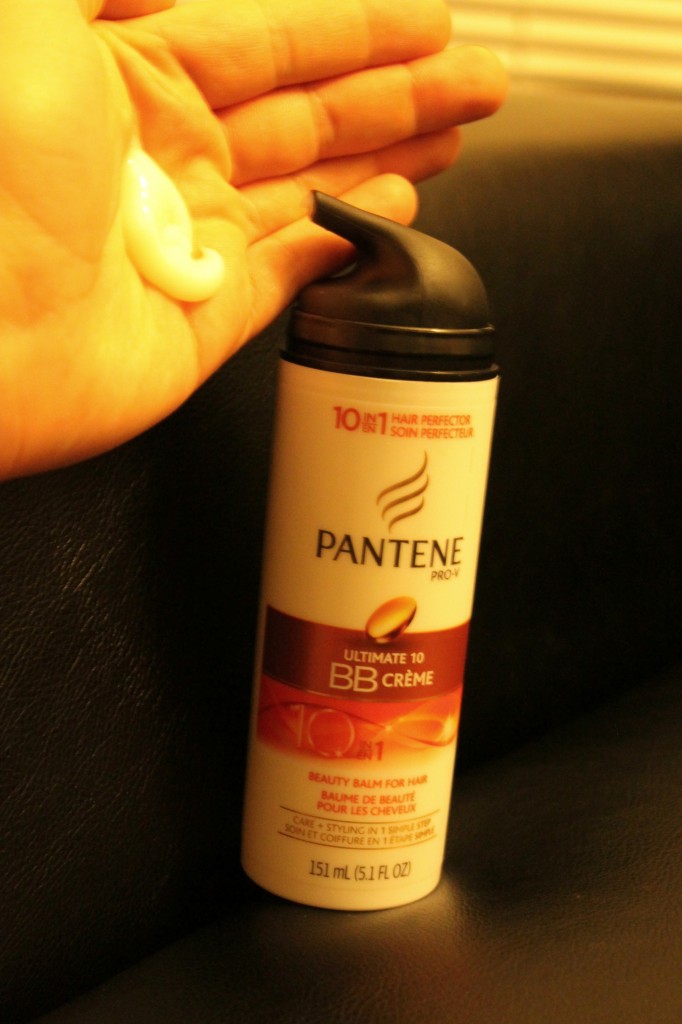 Conclusion:
All in all I give this product a thumbs up. Even though it might not do everything it claims (or how I interpret some of the loose definitions/wording), it definitely has helped give me smoother, tangle-free, more manageable hair, as well as helping with frizz and fly aways. It is a nice size and has a well-made pump (you know, not one of those that is going to break on you right away). On a final note, this stuff smells AMAZING. I have been making my bf smell my hair every time I use it and he loves the way it smells too!
Ratings:
Quality – 8    Packaging – 9    Pricing – 10    Overall – 9
If nothing else, for a mere $7, your hair will smell amazing!