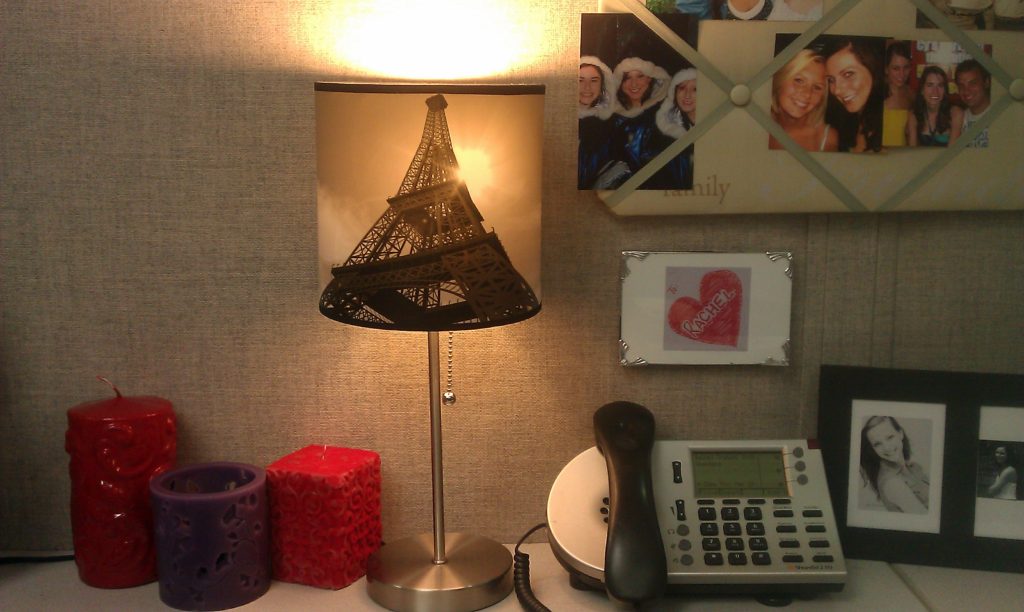 Ever since my personalized office inspiration post, I have been working on cleaning, organizing and redecorating my cubicle space (you can see my new Eiffel Tower lamp and red and purple candles above).  I wanted to do some bright, fun colors and add a lot of floral decor that I know I wouldn't be able to get away with at home (I'm still surprised I didn't talk my boyfriend into a leopard print or hot pink decorated apartment!) Anywho, one of my favorite color combinations that I know I will never be able to do at home (except for maybe in my closet) is red and purple.  So these were the colors I went for when ordering new pieces for my cubicle and giving my home away from home a little more life! These are just some snap shots from my phone… once I completely finish decorating, I am hoping to take some better photos!
Here are the red and purple inspiration photos I have been pinning on Pinterest and using to arrange my workspace: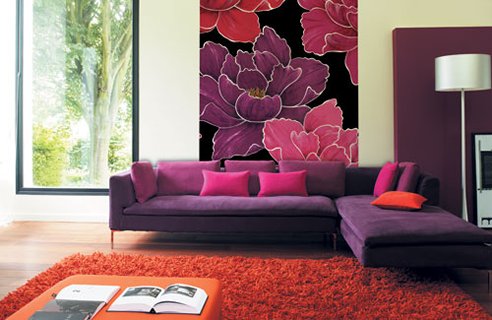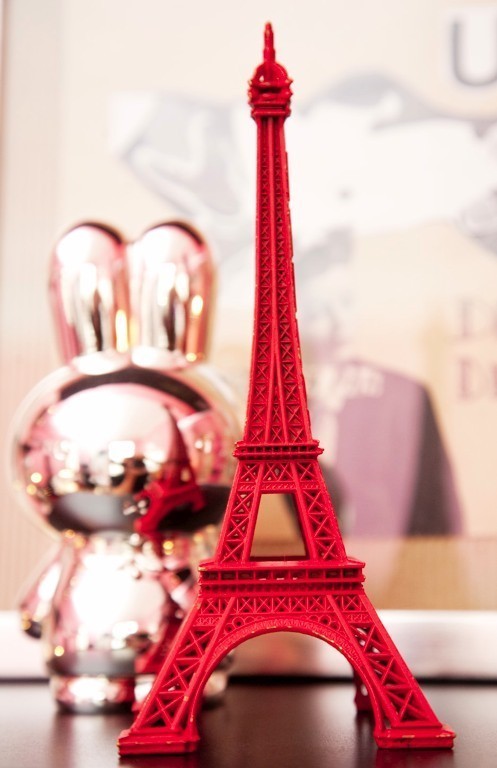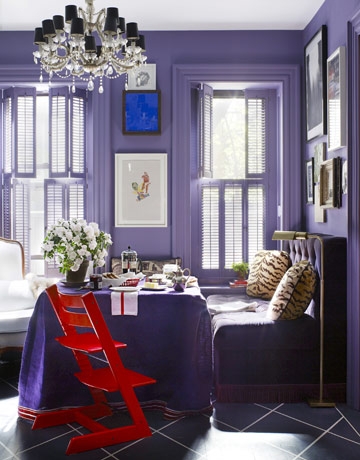 Now here are the rest of my photos from my cubicle: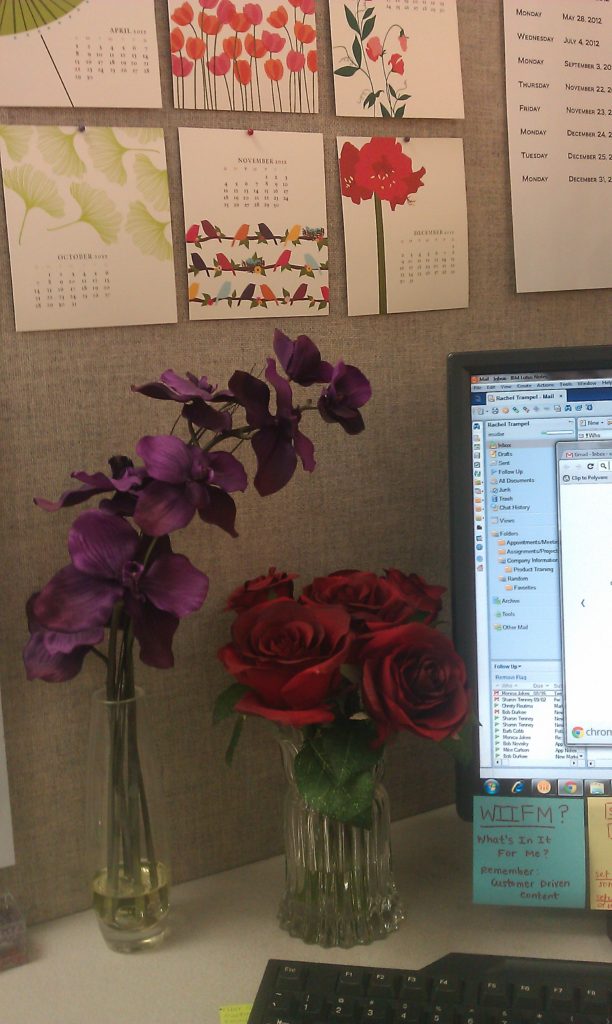 My red and purple ever-lasting fake flowers! (similar roses here and here)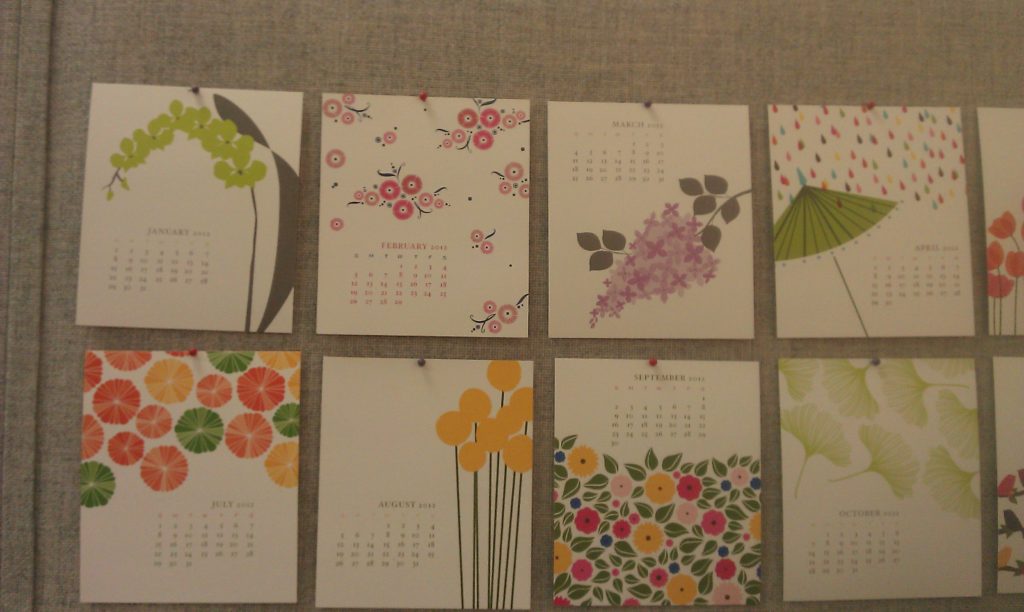 My cute calendar adds so much color to my space!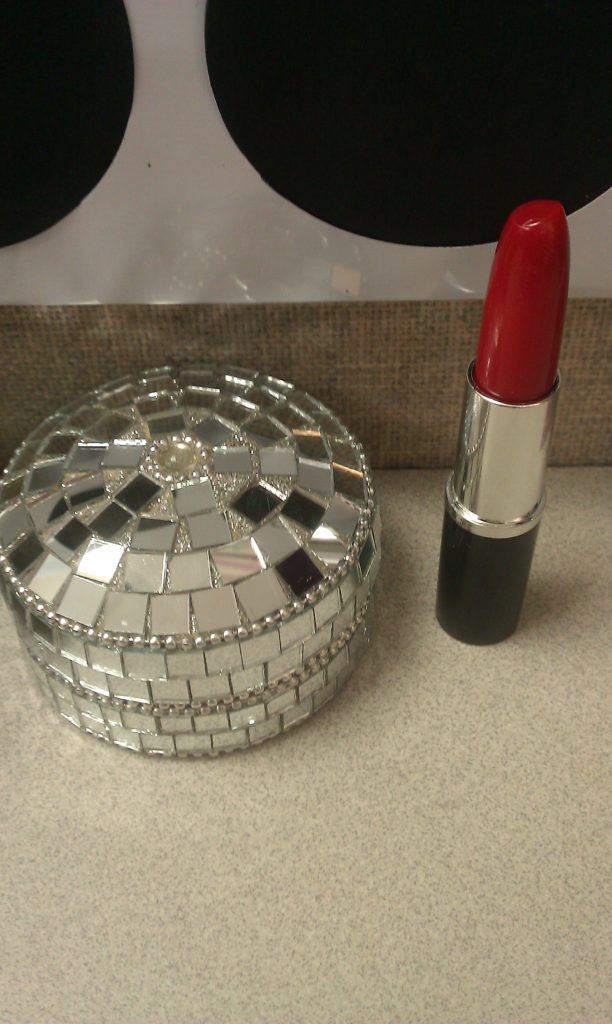 New paperclip holder (similar) and lipstick pen!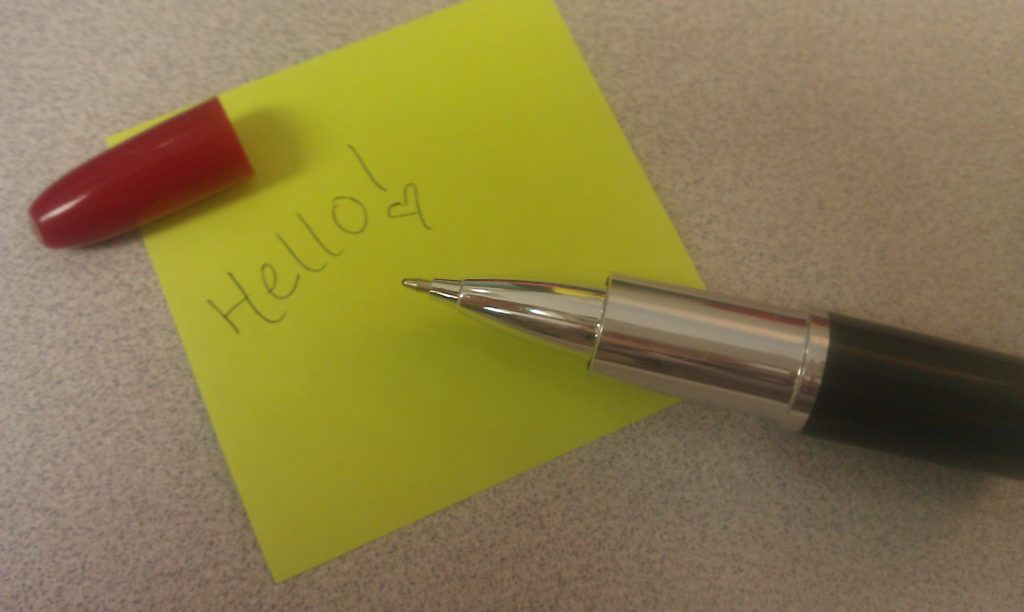 This pen definitely makes me happy!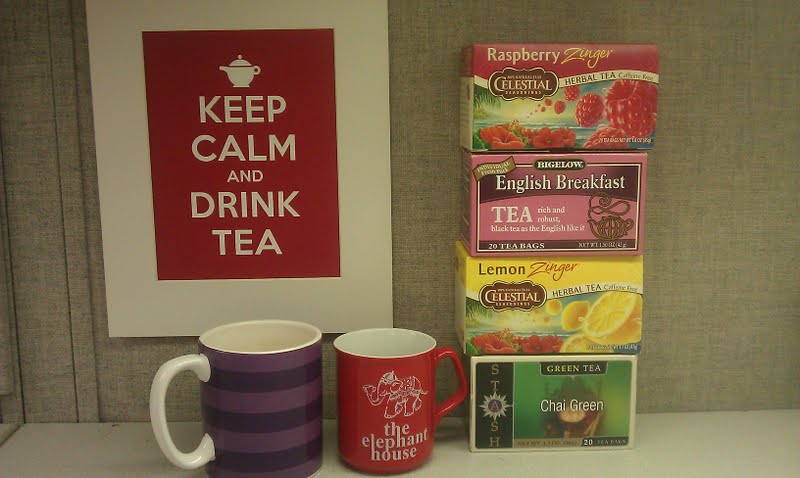 I love the "Keep Calm and Carry On" posters so I found one that fit my "tea corner" perfectly! And since I'm a writer, I brought in my red tea mug from The Elephant House that I got in Scotland…. where JK Rowling began writing Harry Potter on a napkin! I always hope it might inspire me 😉 and a purple mug.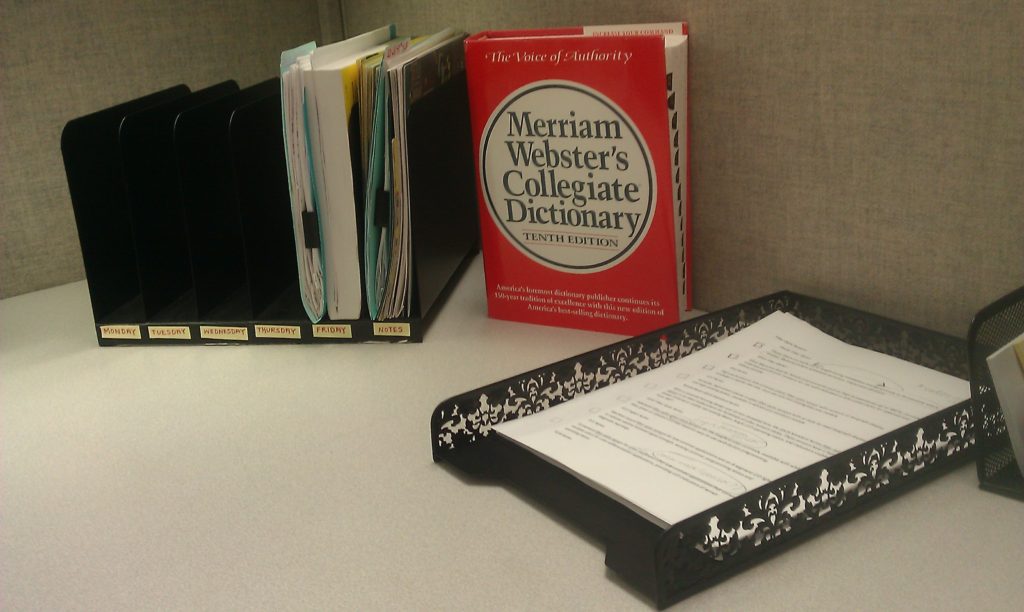 A pretty paper tray (similar here and here) to keep me organized (and my handy dandy Dictionary, which also fits into my red and purple theme!)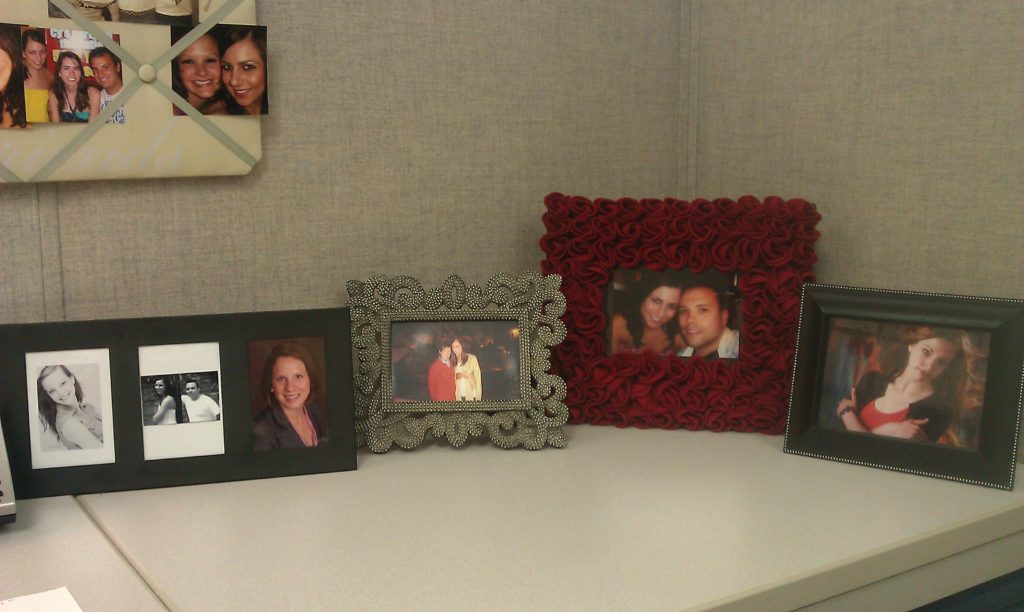 Some pretty picture frames add the perfect touch to my cubicle!
And there you have it! How have you decorated your cubicle or home office to make it more fun, lively and motivating?!