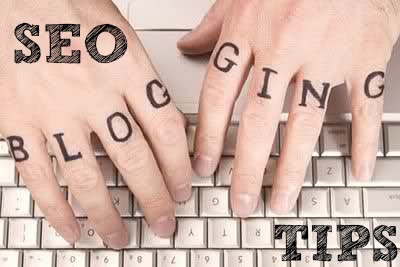 Thanks to Fran and Brynn, I found out about the Blog Every Day in May Challenge and wanted to join in today! I will skip day one for now (maybe I will tell my life story in under 250 words eventually, but honestly have no idea what to say). Today's topic is something you know a lot about or are good at. Well today I wanted to share with you some SEO basics that might help you with your blog since I am the SEO Specialist at my company.
SEO is something you continuously build upon and I just started as the SEO Specialist along with my Copywriter duties at my company a year ago, so I have been building up from our existing online content and structure.  This past November I went to the big SES  Conference in Chicago, but aside from that and what I do for my blog, I try to keep up with it and how Google's algorithm is changing as much as anyone else  does and can. I don't want to go into the topic too much because I literally have read hundreds of pages from white papers/eBooks and have pages upon pages of notes on SEO, but I want to give you a few tips that I think each and every one of us can easily do on a daily basis for blogging purposes! Here we go:
First and foremost, SEO is not something you do and then set aside and never touch again. It is much like everything else you do with your blog, just as you are constantly updating your social media feeds and blog posts, you should always be thinking about SEO and how people in or outside of the blogging community might be searching for you.
You should always create unique page titles. Page titles are what appear in the search results, so you want it to tell people what it is they are going to be clicking into and you want to feed the bots your titles on pages. Ideally, each page of your blog should have a unique title. Although sometimes you want a creative title for a blog post, it is better to have a title with information. Titles should be 4-5 words max.
For example, one post I did was on different animal prints and what colors they go best with. The title for this page is "Animal Print & Color Combinations"– this clearly explains the page, which is good for bots crawling my page and people who are interested in this topic. I could have done a fun, creative title like "Wild Pairings," but it would not provide the same benefit to driving traffic. 
Content is KING (or QUEEN if you prefer). It always has been and it always will be. Search engines want to direct people to websites that answer their questions or give them what they are looking for. This is why endless keywords AKA keyword stuffing is not the way to go anymore. People used to KEYWORD the crap outta their pages to show up at the top of search engines, but have poor content and bad websites. Not good. Do you like clicking through to uninformative or poorly designed sites? Nope. Neither do I. Keywords are still relevant, but must flow naturally with your content. Bots usually crawl the top of your page, so it is important to have your most relevant information at the top of the page.
I see a lot of room for improvement for this out in the blogging world if people are wanting to drive traffic organically. I LOVE reading about bloggers' personal stories, I love reading about their weekends, etc. etc. and I write about it too, all the time. But I really think if you are wanting to drive more people to your blog, you should also be incorporating information about the outfit. I know it can be boring to talk about the step by step process of how you put an outfit together, but here is where you can get creative with your writing. YAY for creativity! I wish I could give you a good example, but this just has to come from what you know about your clothes, trends, shopping and what you are wanting to accomplish with each post. Make sense? E-mail me if you have specific questions about this.

Another GREAT tool if you are writing a review or a post that you think a lot of people would be interested in is Google's Keyword Tool. Simply type in words or keywords you are currently incorporating in your post and BAM, you have a whole page of similar words and suggestions as well how many global monthly searches there are for that word.
And honestly, that's it! Add some tags to your posts, but it that isn't as important as it used to be. In fact, at the conference I went to, we were told to leave metatag fields blank. Useful, relevant content is key and you will be set to go!
Here are a couple of GREAT resources if you haven't ever read into the topic and want to learn even more:
Google's Search Engine Optimization Starter Guide
HubSpot has everything you could possibly want to learn and a couple of great ones to download are "17 SEO Myths You Should Leave Behind in 2013" and "Learning SEO from the Experts: A Step-by-Step Guide."  These are free, you just need to fill out a short form (name, e-mail, marketing challenges). All are saved on my desktop as a PDF so if you want, just e-mail me and I can get those to you without having to enter your information!
Hope you enjoyed the post. Let me know if you would like to see more posts like this in the future. I have a couple other ideas that I could talk about related to SEO, marketing and branding your blog.