If you've never been to Honolulu, you'll soon find out why it's referred to as paradise on Earth. From the natural, scenic beauty to the man-made structures, Honolulu has something for everyone. Depending on your interests, here a few different ideas for what to scope out when you finally arrive in the Hawaiian Islands.
1. Sans Souci Beach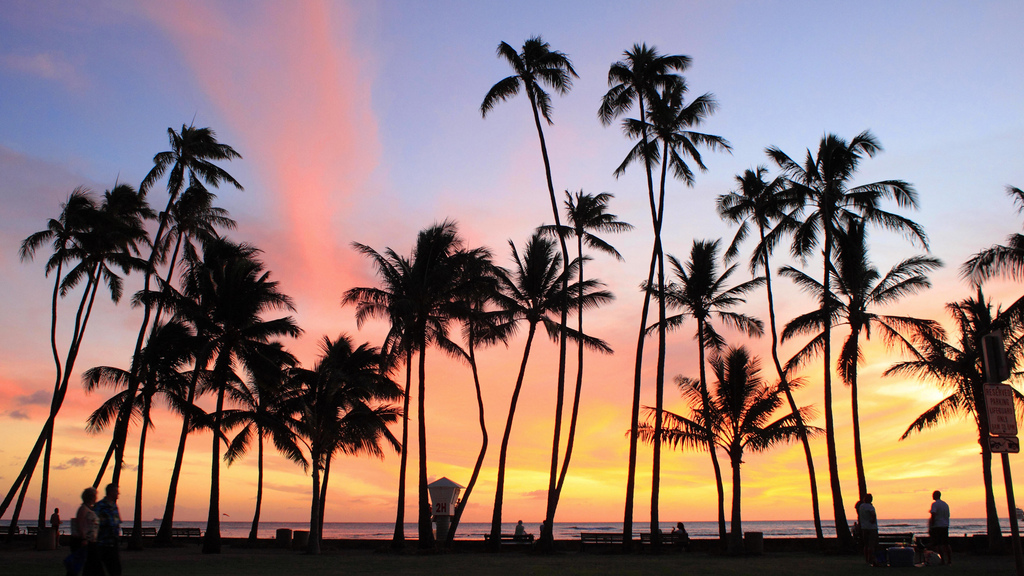 Image via flickr by Alicia0928
Although you can easily find beaches that are closer to downtown Honolulu and Waikiki, going just a little bit out of your way can supply you with seemingly your own private beach. Sans Souci has all the scenic beauty of the more popular beaches, but is frequented almost exclusively by locals. If you want to get away, it's well worth the extra trip.
2. Waikiki Aquarium
Waikiki Aquarium boasts some of the most exotic marine life in the world. Run by the University of Hawaii, the aquarium offers a chance to view recreations of local reef life including moon jellyfish, tropical fish, and others. Perhaps the most exciting exhibit is the shark gallery, where you can view the dangerous animals – albeit from the safety of the other side of the glass.
3. Waikiki Beach
Within walking distance of downtown sits the famous Waikiki Beach, which is full of locals and tourists alike. Taking a stroll is absolutely breathtaking around sunset, and also allows for some interesting people-watching. The beach is also in close proximity to popular Honolulu hotels, making it an easy destination.
4. Ka'a'awa Valley
Beaches aren't the only aspect of Honolulu to take in some scenic views. For a view of the amazing interior of the island, visit Ka'a'awa Valley, where many famous Hollywood pictures have been filmed. The landscape is a mix of lush, green foliage and majestic mountains. To truly enjoy it, consider taking a horseback ride or an ATV adventure through this beautiful area.
5. Oahu Market
This market is the perfect place to see some of the culture and food of the islands. It has a large presence of Chinese food vendors offering everything from ginger to fried jellyfish. The market also has somewhat of a reputation as being a photographer's heaven, so if you're an amateur photographer or a food enthusiast, this is one spot that you can't afford to miss.
6. Ko'olau Golf Course
Located just 20 minutes from Honolulu, Ko'olau Golf Course is ranked by Golf Digest as one of the "Top 100 Courses to Play" in the world, although it has a reputation as one of the toughest. Even if your handicap isn't as spectacular as you may want, even the novice golfer can enjoy the views of rainforest and the Pacific Ocean while playing all 18 holes.
Honolulu is a great starting point for any memorable trip to Hawaii, no matter what your interests. From here, you can travel anywhere else in the islands, or merely kick your shoes off and relax. Whatever you decide to do, you can't go wrong.