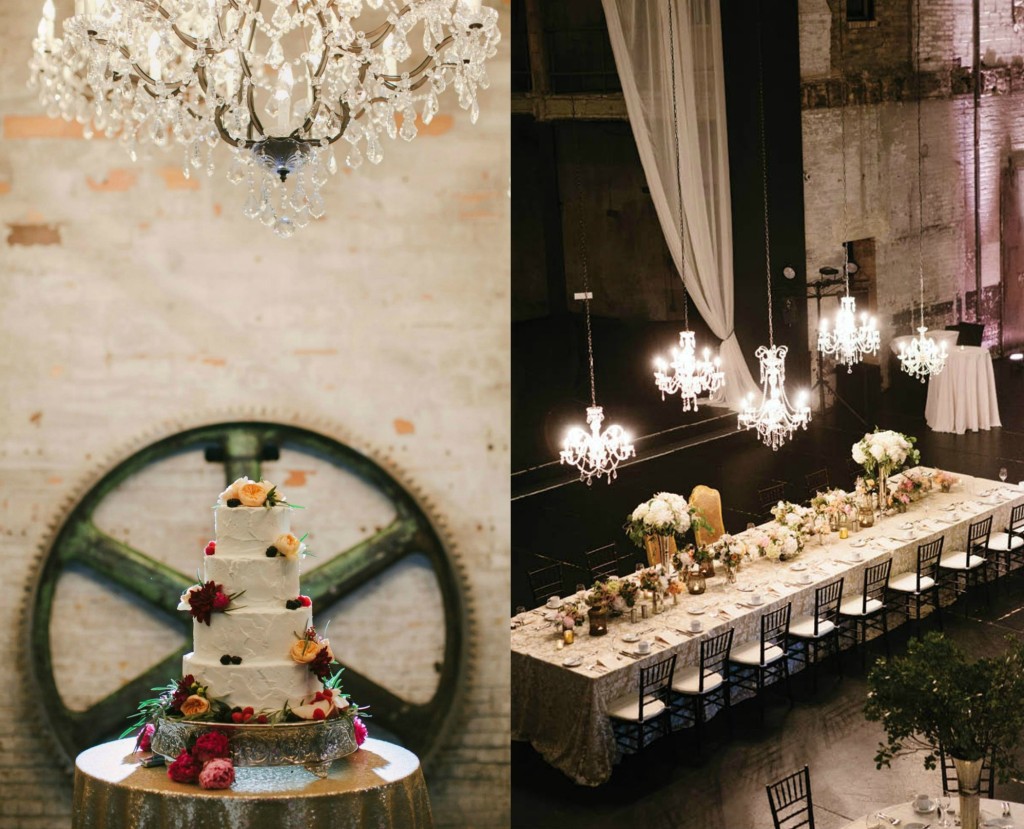 Hello! It's been a bit since my last wedding post, but no worries the wedding planning for October 14, 2017 is coming right along! This week for Wedding Wednesday, I'm sharing some tips I learned on while selecting a venue with my fiancé for our upcoming wedding!
1. Get Details – All of the Details
You want to know about every cost up front, but unfortunately most places cannot provide an accurate estimate until you give them more details. Between my sister and I, I think we asked for ball park ranges, but most places weren't even willing to do that because it can range so much depending on guest count, hours that you plan to be there, types of liquor/beverages served, buffet or plated dinners as well as specific type of food (if your venue serves food), and so much more. So while you might not know these exact details, you can get details about taxes, service fees, tips, etc.
I was so happy that our favorite venue was also very open about all of these costs – from the cost of the security guard to the cost to hang up extra beautiful lights across the venue, they seemed to outline every single detail that I needed to ask for while exploring other places. Also, although taxes and service fees might only seem like a small part of the overall cost, it is important to know how much they will be so you can stick to your budget. The best advice is to ask every single question about everything. Price, food, beverages, hours, extra rentals, fees for outside vendors, fees for bringing in your own decor, fees for room rentals, etc. Each venue is unique, but if you don't get the details you might not know about the hidden costs that could break your budget.
2. Overestimate the Total Cost
So my fiancé and I set an overall budget and broke it down by our priorities and where we want to spend the most as well as compared it to the Knot Budgeter tool and their recommendations. We had a specific amount set for our venue, but we decided to estimate the potential cost overall by factoring in extra drinks, extra decor, extra room rentals, and extra service fees. That way, we feel like we know "worst case scenario" – which isn't necessarily worst case it just feels like a lot of money!
For example, we are approximating a total of 150 guests. We can choose to do an open bar at our venue with specific types of beer and liquor (some of course more expensive than others) and they estimated 4.5 drinks per person to give us a beverage cost estimate. While 4.5 drinks sounds pretty reasonable for most guests, our reception is also going somewhere between 5:30 p.m. to 1 a.m. and that is a long time for people to drink! We probably won't keep it open that long, but to be safe are estimating twice as many drinks per person. That's 9 drinks per each of the 150 guests, give or take. My friend who worked as a cartering manager at a hotel in Minneapolis told us to even triple that number as she often saw that estimate triple by the end of many wedding receptions! My point is that while places try to give you accurate information based on guest count, you know your guests better. As you create your guest list, you can even take a guess at what they will order for dinner and how much they will have to drink. It obviously won't be 100% accurate, but it certainly will help!
3. Choose a Venue that Suits Your Priorities or Theme
If you have a particular theme in mind for your wedding (some examples include rustic wedding, vintage wedding, Great Gatsby  wedding, beach wedding, etc.), then it could easily lend to the type of venue you select for your wedding. If you do a more traditional wedding, a golf course and country club might suit you well. If you want to do a vintage-themed wedding, an old mansion or historic site in your city could work well. If you don't have a particular theme in mind (which we did not – it just kind of came together that way in the end) – then we wanted to focus on our priorities:
It needed to be close to the church we selected (ideally less than a 10 minute drive)
It needed to have a large dance floor (we love to dance and so do our friends)
It needed "natural beauty" (we wanted to spend more on the space and less on the actual decor)
So focus in on your priorities – is it the convenience of having an all-in-one venue do the food, drinks and decorating? Is it having a large space where everyone can comfortably sit, dance and interact? Do you want an outdoor area where people can take a break or enjoy the beauty outside? Whatever it is, make sure you prioritize and it will help you narrow down all the options.
4. Research Multiple and Visit at Least a Few
Research, research, research people! I actually had a very good idea of a few places I wanted to look based on other people's weddings and just knowing the area well (okay maybe I was planning our wedding a bit sooner than we got engaged, can you blame a girl?)  Ideally, you could do most of your research online and start narrowing down to your top three or four. This worked well for us. I had our top four and reached out to all of them. We saw two in real life and after seeing the second one, I knew we needed the first one and we only had a week to secure our date with a deposit. It all worked out for a reason, but if you have more time – visiting an additional one or two will really help solidify what venue you want.
5. Book It as Soon as Possible! 
Once you find the one – don't wait! As I mentioned in my last Wedding Wednesday blog post, things can get competitive out there and trust me, other people want your top venue and wedding date. If you know it's the one and fits in your budget (don't forget to consider my points in #2), put the deposit down as soon as possible and secure your place!
My fiancé and I are beyond thrilled to be having our wedding reception at Aria in Minneapolis. It is a five minute drive from our church, has plenty of space (and a stage) for dancing , and has a very vintage feel as it was an old theater – so it is beautiful as it is without a ton of decoration. Our next task is figuring out how we want to layout the space since there is so much we can do with it!
To anyone who is in the process of planning a wedding or is married, do you have additional advice for finding a wedding venue? Let me and others know in the comments below! Also, check out some of my favorite picks for some decor ideas! I am pretty sure we need these calligraphy chair signs.
---
Shop the post:
Cake Image // Whitney Anderson Photography | Venue Image // Minnesota Bride via Lunss Couture and Katebackdrop