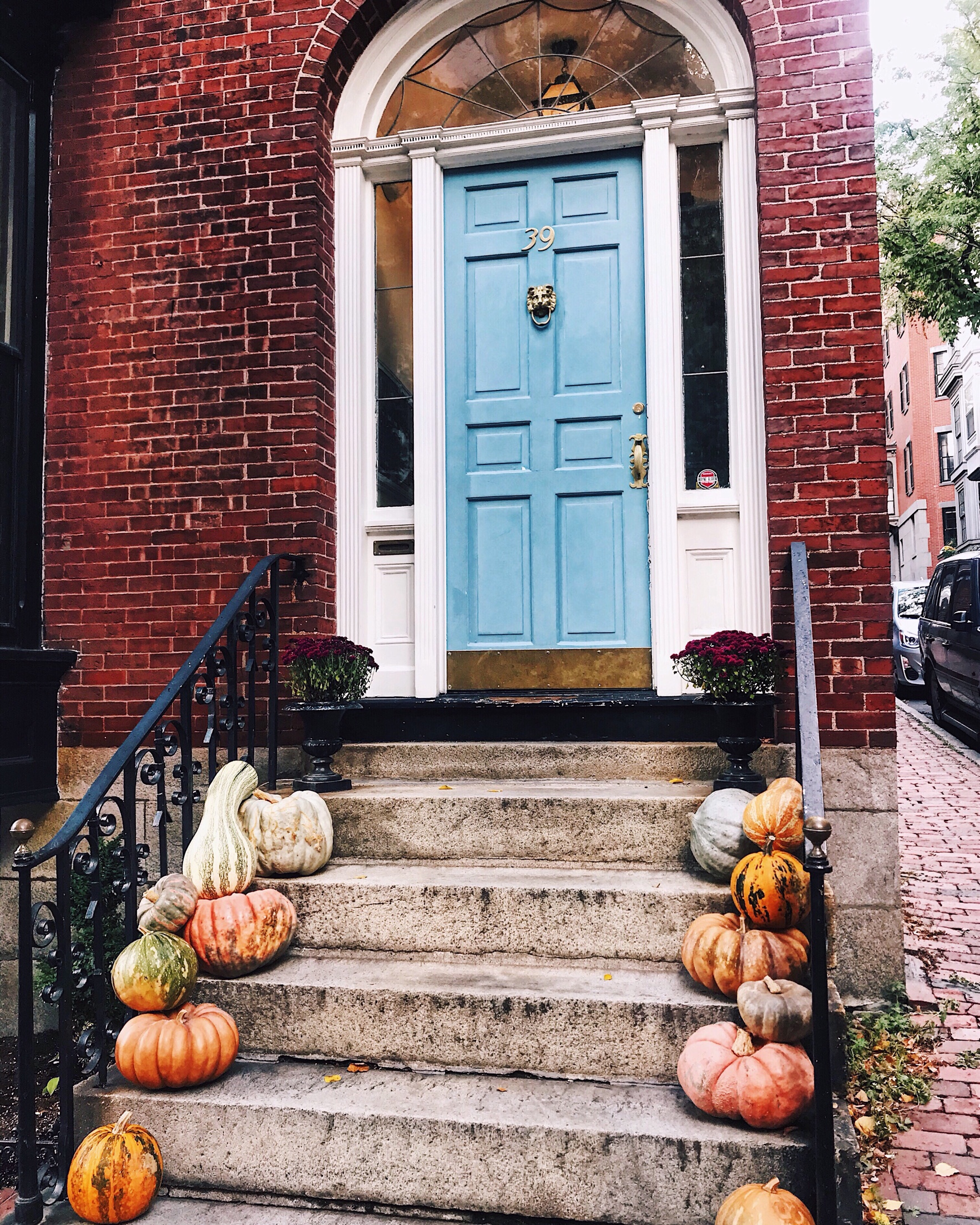 Two days ago, I wrote this on the train on my commute. Just wanted to share a little update on how happy I am to be right here in New England… and how I continue to fall more in love with Boston…
Every day I look up. At the beauty surrounding me. The tall buildings. The seagulls flying overhead. The opportunity. Watching the chaos of the people going to and from work is truly inspiring. People just living their day-to-day lives… seems so simple but brings me the greatest joy. Because this is where I get my energy. My extroverted self thrives here. Watching each person walk by and knowing each one has a unique story. Something they're trying to do and reach and accomplish. And I don't ever take my moment here for granted. Because this wasn't a single step, it was a calculated plan.
I've been dreaming of this for years. And my heart is so happy. I can't explain the pure bliss walking through the streets of Boston brings me. I remember dreaming of bigger places and things when I was younger. Being somewhere that made me feel ALIVE. I hate to discredit the great places I've lived before because they are great, but they weren't my heart's desire. And the heart wants what the heart wants.
I'm lucky to have a partner who trusts and respects me enough to have gone down this path. And it wasn't easy. Not at all. But we still had fun along the way and I learned more about myself than I ever thought possible. My husband is everything I could ever want or need and so much more than I deserve.
Some days I've driven through the suburbs and felt like maybe I'm still in Minnesota, but when I step out of my office off the Boston Harbor on a chilly October day, the cool scent of sea salt water hits my nose. Breathing in ocean water like breathing in life. We aren't in Kansas anymore darling. And then on my walk to South Station, I hear a number of languages in the flocks of tourists. People actually want to visit here – and honestly, I'm still a tourist too. I keep falling more deeply in love and already have that strong Boston pride… and I'm never letting it go.
I'm currently sitting on the commuter rail writing this. Another place of pure bliss. Most people bury their heads in their phones (which while writing this post in notes I am too), but I look around and wonder where each person is going. I keep thinking maybe I'm still in my "honeymoon phase," but this is another part of my day that makes me thrive. I see a few familiar faces every day and smile. Sitting on this train reminds me I'm just one small part of this big world. Coming here has been humbling. I feel so lucky to be a part of it in some way.
And as I continue on my new journey, one thing's for sure… I will always be looking up. ❤️