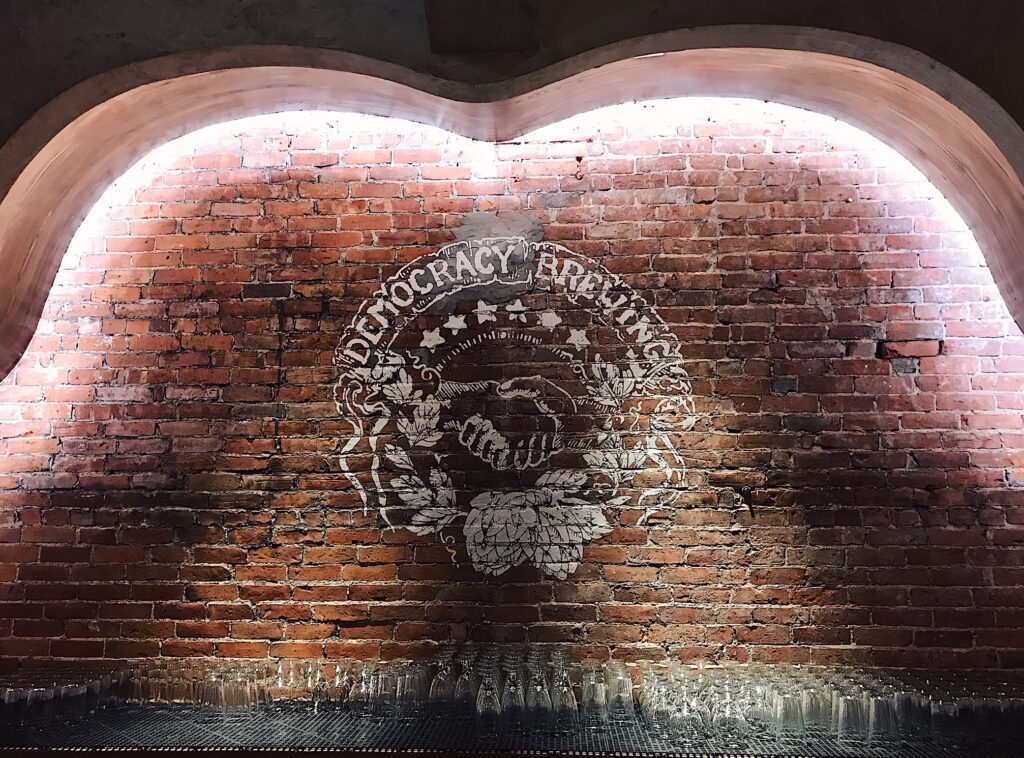 Happy Thirsty Thursday! 😉 Today, I'm sharing another brewery in Boston for the Boston Brews series. A couple of weeks ago, Joe and I stopped by Democracy Brewing located right by Boston Common and Boston Public Garden. The perfect location to grab a couple of drinks before walking around and enjoying the beauty of the Common and Garden.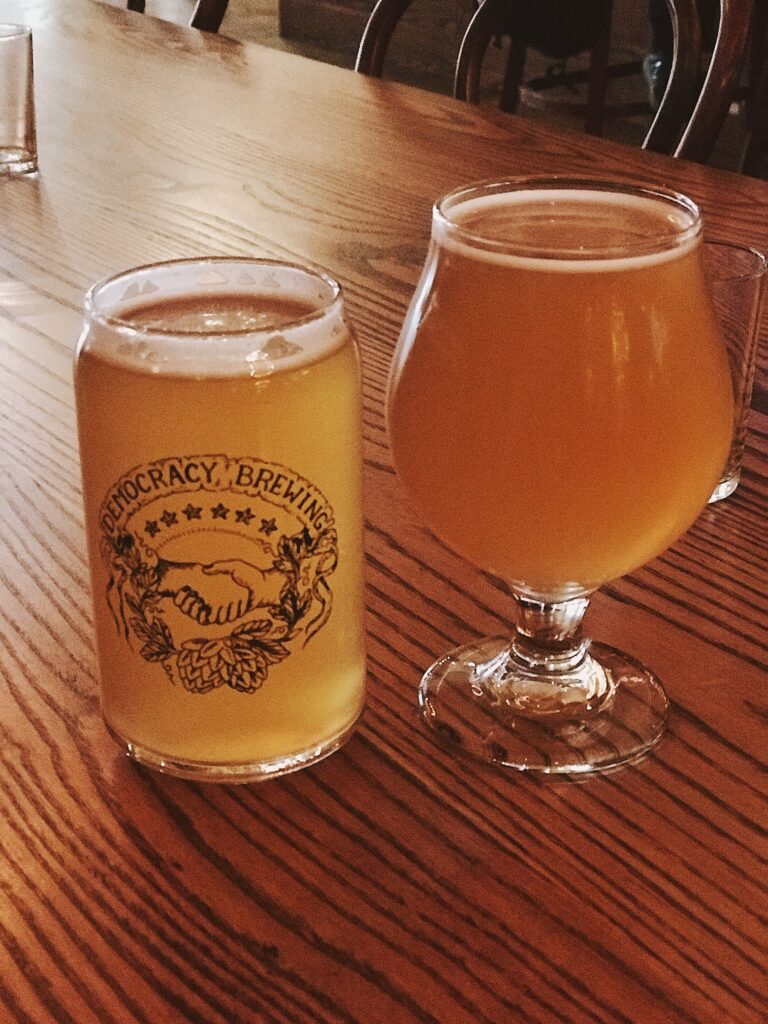 History
Democracy Brewing opened last year, on the 4th of July and opened with the mission of recreating the traditional public house, brewing the best beer in Boston and pairing it with tasty food. They believe in the dream of owning your own business and believe it should be attainable to everyone! I love the idea of this because I am pursuing my own business currently, so cheers to that!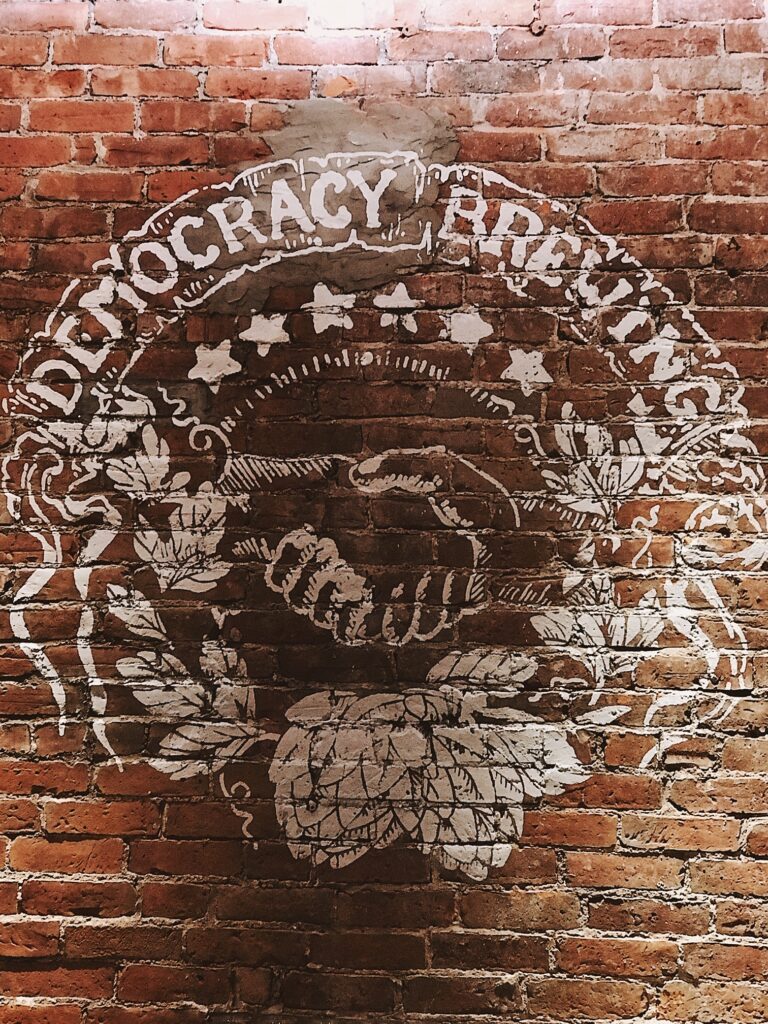 Great Brews
I ordered their sour beer called Just What I Needed, which is their kettle sour aged on pink guava with pilsner, local wheat, spelt and oat malts. And let me tell you, IT IS just what I needed. I will definitely be back for this sour beer! It was a lighter sour (if that makes sense) – it doesn't make you pucker but it still has amazing flavor. It was a smooth sour, easy to drink. I could have honestly had a few more, but I only had the one 😉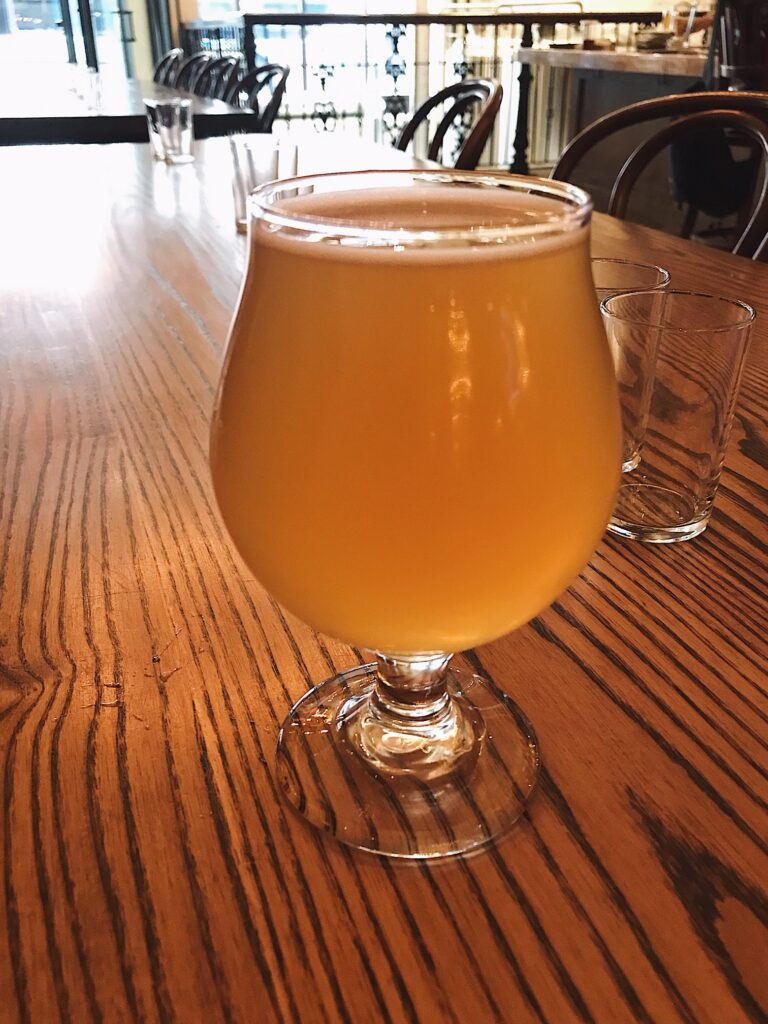 Joe is more of a whiskey drinker but still enjoys a good beer. He ordered their go-to Worker's Pint, which is only $5 for a pint and is a light bodied American blonde ale. The Worker's Pint comes in their gorgeous glassware with their logo. I think I need to start collecting a pint glass from each location. I LOVE this logo as much as the Widowmaker one, so definitely need to go back to each location and collect.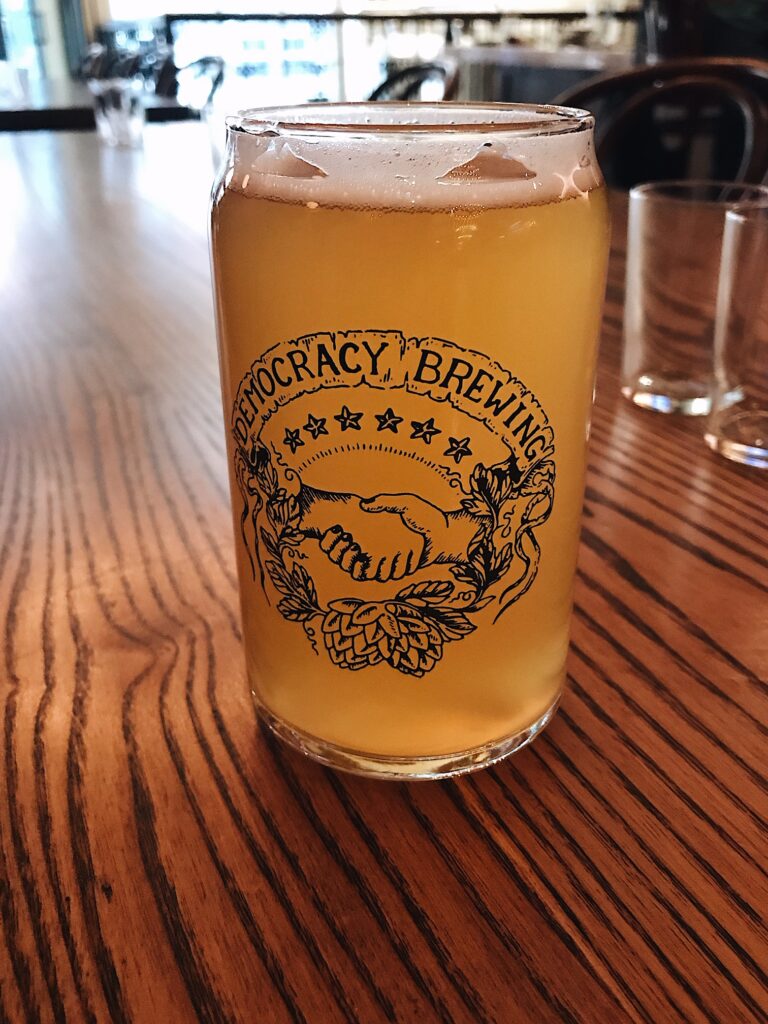 Delicious Food
Along with our beer, we placed an order for their flatbread. I wasn't expecting much, just some decent food to snack on, but this was ABSOLUTELY delicious. The red sauce was so flavorful. Their food menu has a great variety to pair with beer.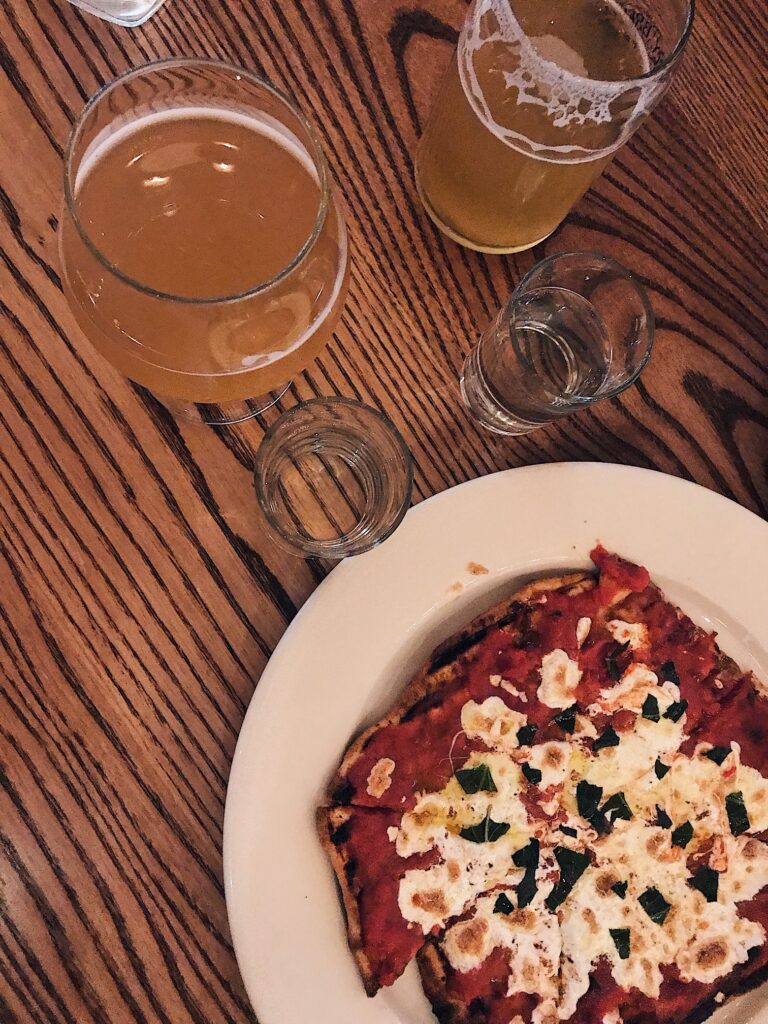 We saw one of their pizza bagels come out from the kitchen and it looked equally delicious. They also have nachos, wings, hot dogs, salads and soup. So you could definitely have a full meal here as well!
Spacious Area
The brewery itself is quite spacious and had a very casual and romantic feel. It was dimly light, candles lining the tables and a large bar. At the time, we were able to seat ourselves and sat at a larger table since it was one of the only ones available. There are a variety of table sizes, so you could definitely fit a large group as well!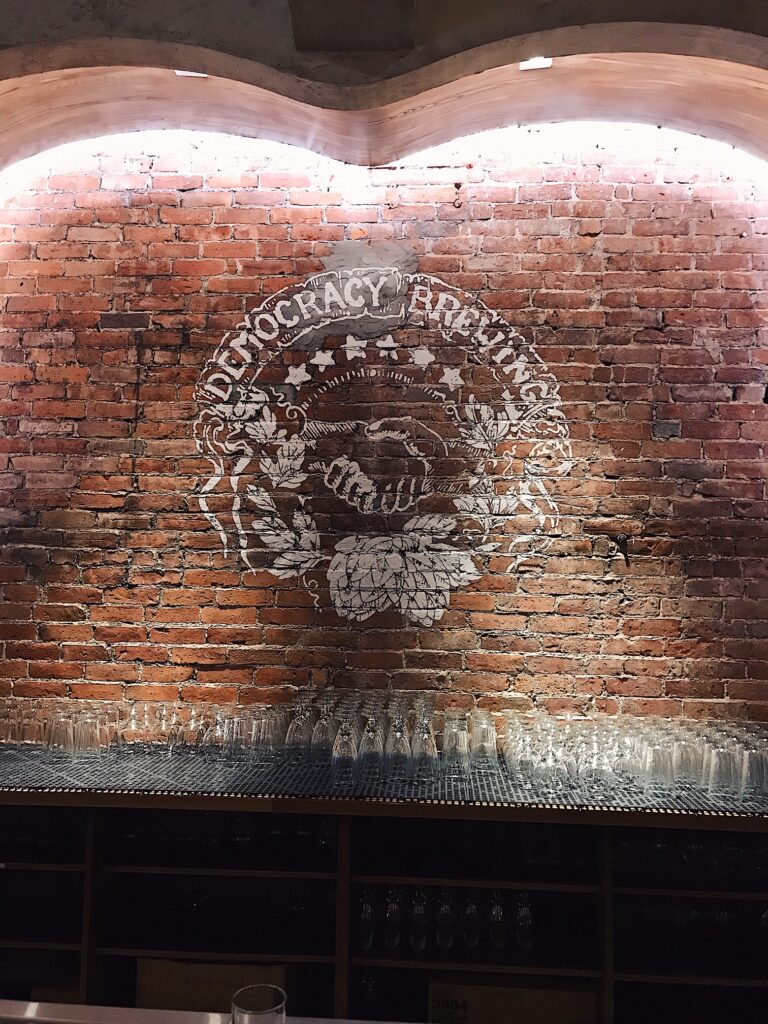 I LOVE the logo on the exposed brick behind the bar. It's a really pretty brewery and again, has more of a romantic vibe than most breweries. We enjoyed the beer, the food and the atmosphere and will definitely be back!