This shop has been compensated by Nature Box™. #ShopNatureBox #sponsored​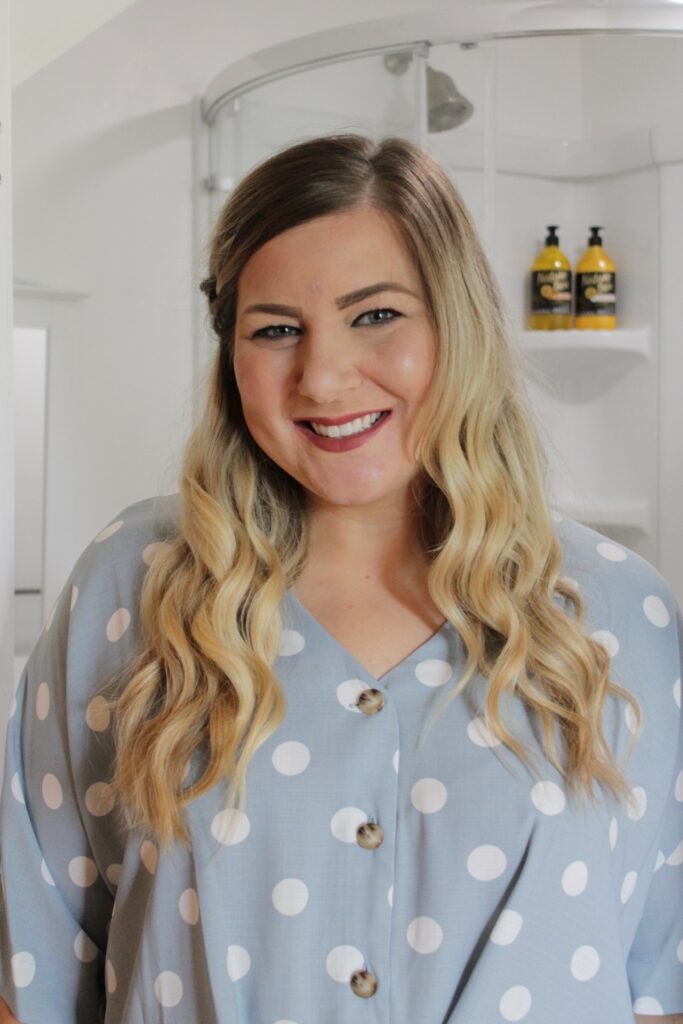 Summer is in full force and I could NOT be happier! The sun is shining, the grills are going and the ocean is calling my name! The only downfall of summer, in my opinion, is that the heat and humidity can cause havoc on my hair. That's why I started using Nature Box™ 100% Cold Pressed Macadamia Oil Shampoo & Conditioner! This line specifically helps with anti-frizz to keep my blonde locks looking sleek and revitalized all summer long!​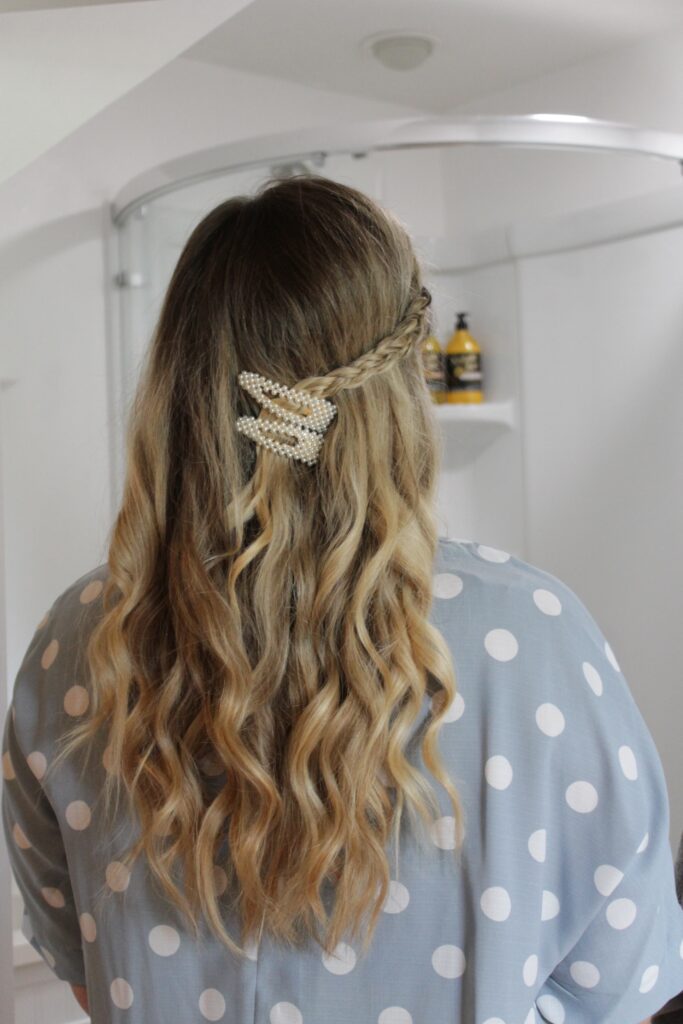 Cold pressing oils is the process of using extra pressure without excessive heat to extract the natural oils from fruits and nuts without chemicals or hot processing. Nature Box™ has a variety of shampoo and conditioner sets that include cold pressed oil from coconuts, avocados, apricots, almonds, and macadamia nuts. The set I got is exclusive to CVS and I found it easily at my local CVS in Braintree!​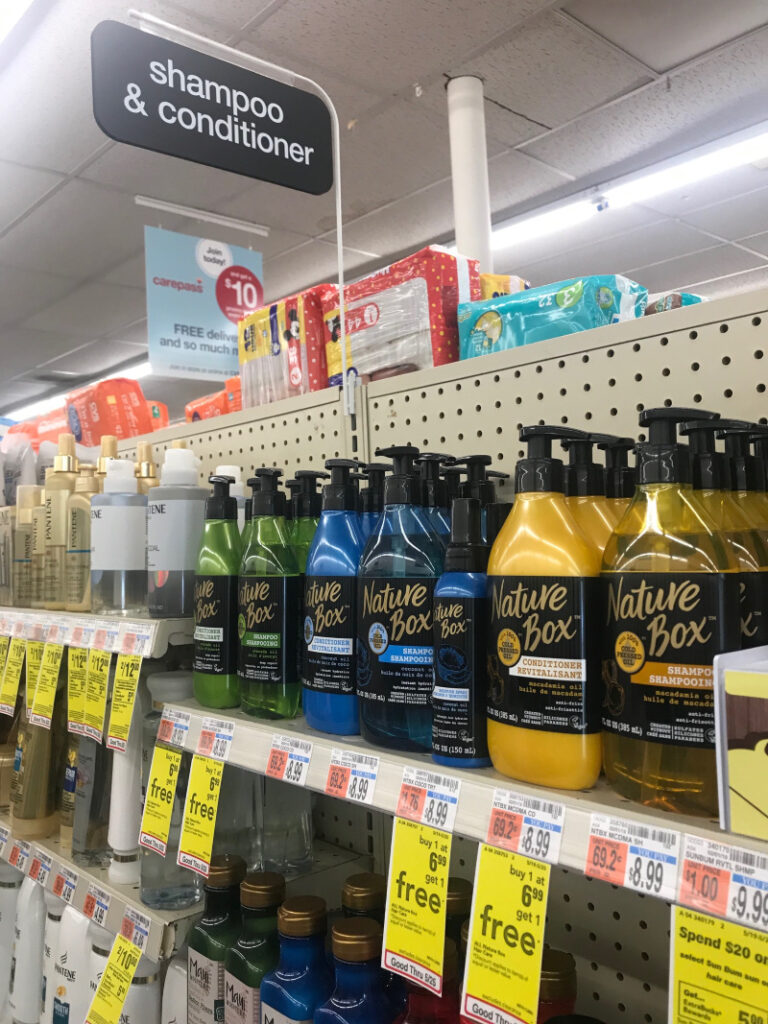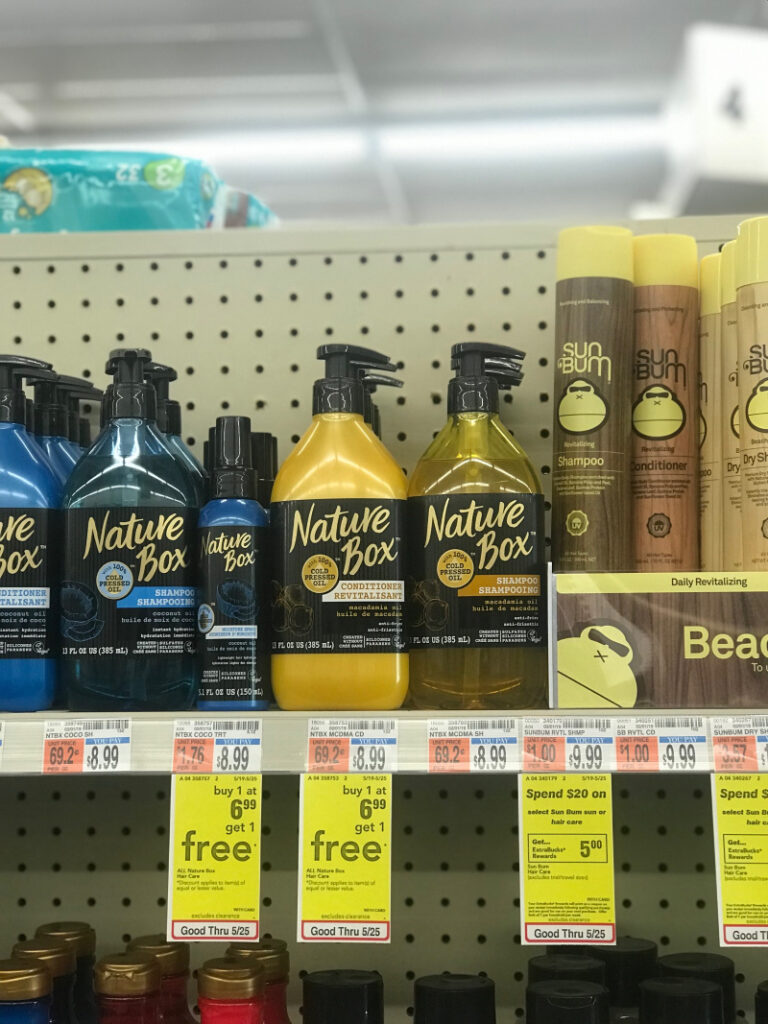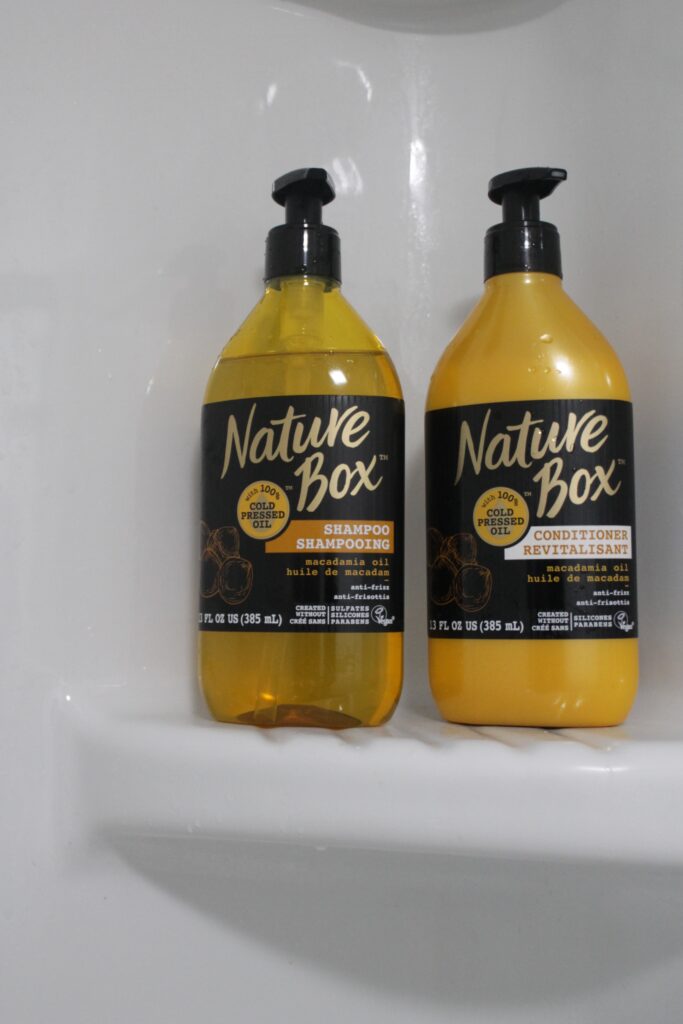 I love the way the Nature Box™ 100% Cold Pressed Macadamia Shampoo & Conditioner set makes my hair feel! I also love the process they use to extract the macadamia nut oil to ensure my hair is getting all the benefits. What else is there to love? Nature Box™ has a variety of oil pressed shampoo and conditioners are:​
Sulfate free
Paraben free
Silicone free
Vegan
So you can feel good about using these hair products and incorporating them into your summer beauty routine.
I'm excited to share a step-by-step hair tutorial today using the Nature Box™ 100% Cold Pressed Macadamia Oil Shampoo & Conditioner to achieve beachy waves with a tri-twisted braid! It's a GREAT hairstyle for summer because it keeps the hair out of your face but still has that effortless, beachy wave look. I also added a couple of trendy pearl clips to finish the look. Follow these steps to achieve your own twisted braid beachy wave hairstyle.​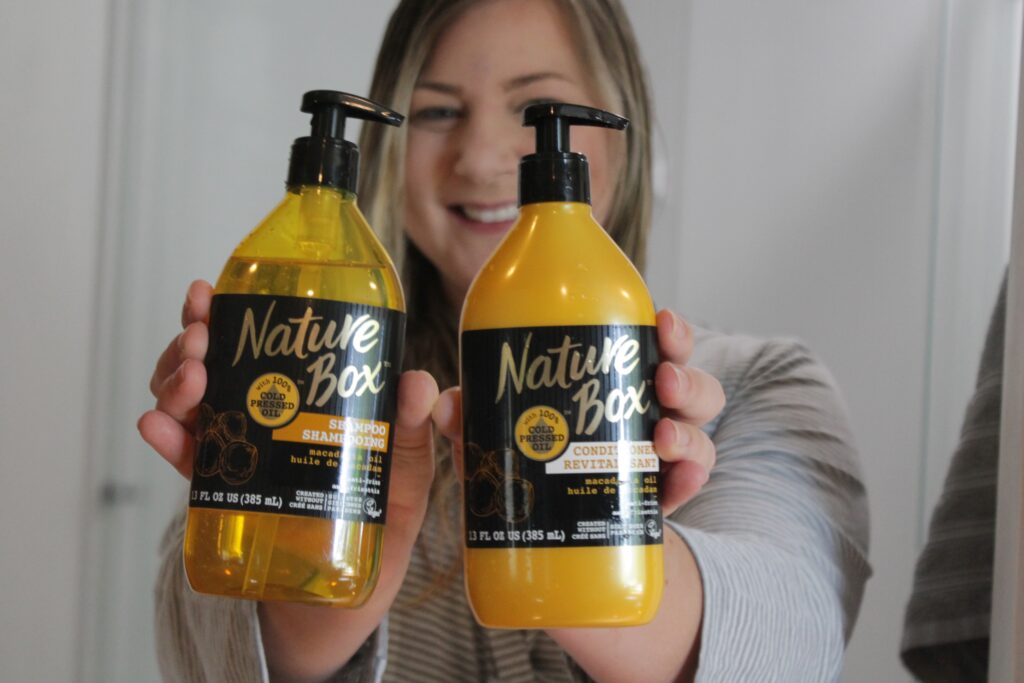 What You'll Need:
Nature Box™ 100% Cold Pressed Macadamia Oil Shampoo & Conditioner
Brush
Alligator Clip
Blow Dryer
Curling Wand
Pearl Clips (or any style of clip works)
Hairspray
SHAMPOO & CONDITION YOUR HAIR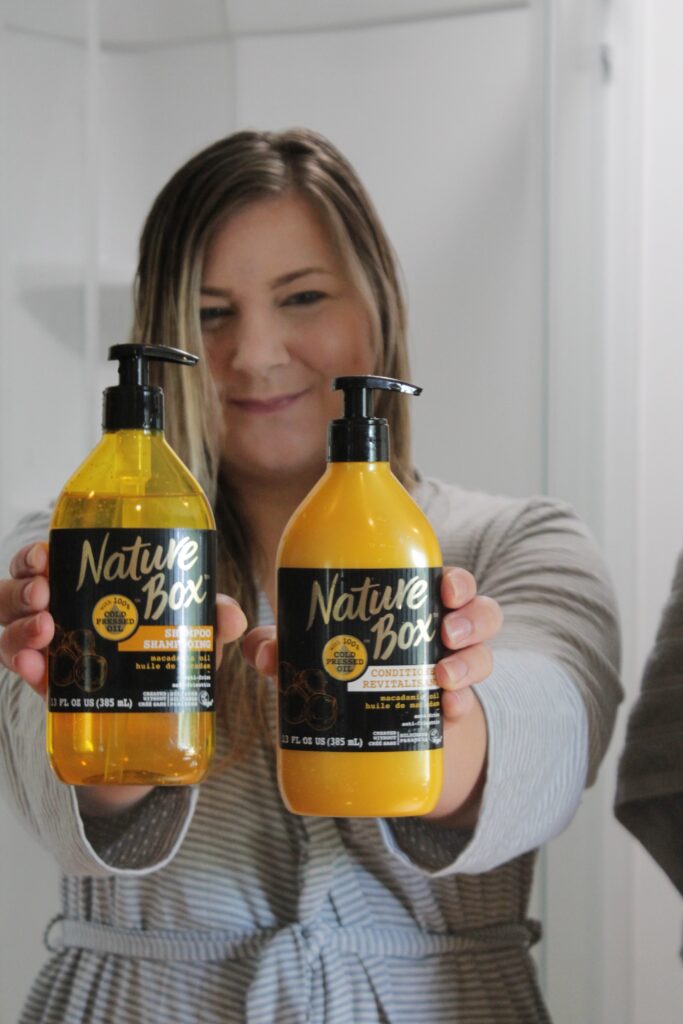 First, start with the Nature Box™ 100% Cold Pressed Macadamia Oil Shampoo & Conditioner. This will ensure your beachy waves are looking sleek and gorgeous without the frizz for whatever summertime activity you're planning.​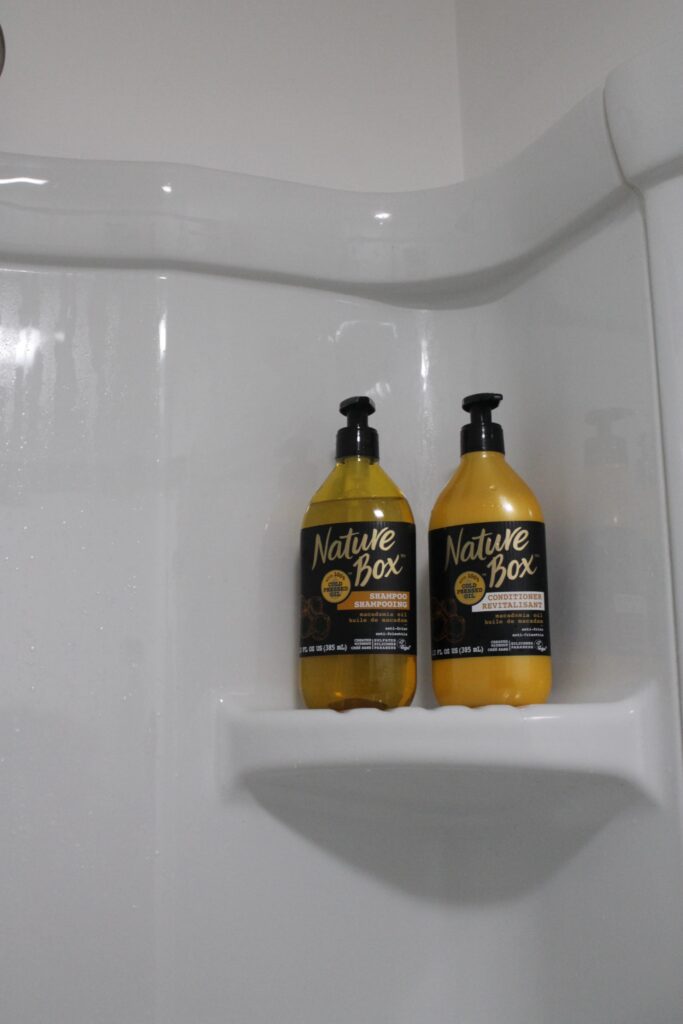 BLOW DRY YOUR HAIR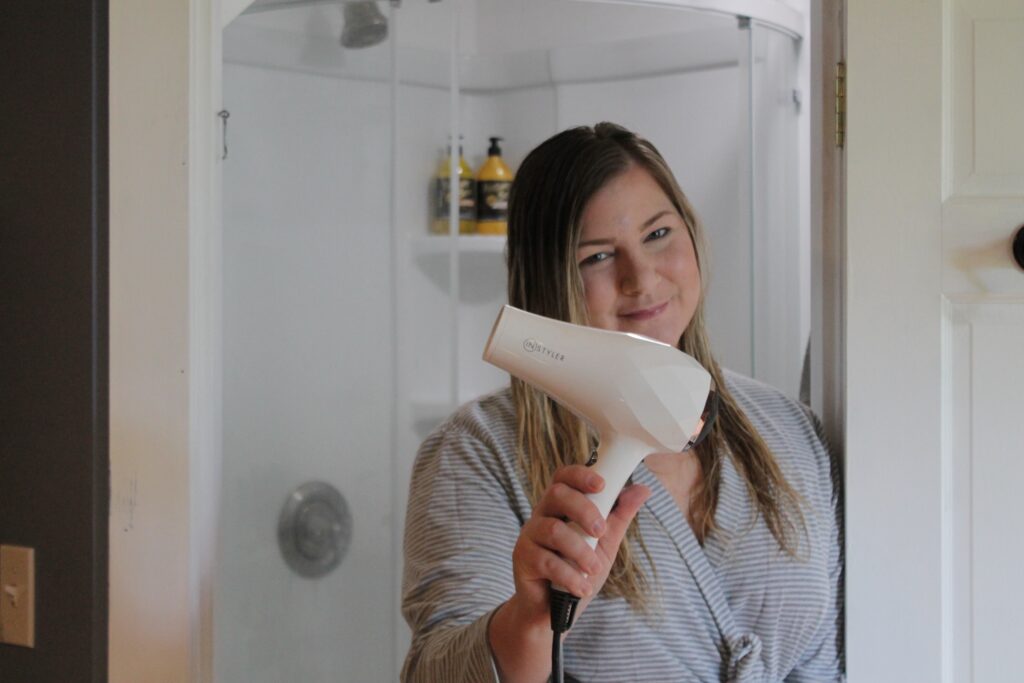 Using your favorite blow dryer, ensure your hair is dry before moving to the next step. You will be using a curling wand, so it needs to be completely dry. One of my favorite blow drying tips is to use the cold setting on your blow dryer at the very end. It makes your hair more manageable to work within the next step.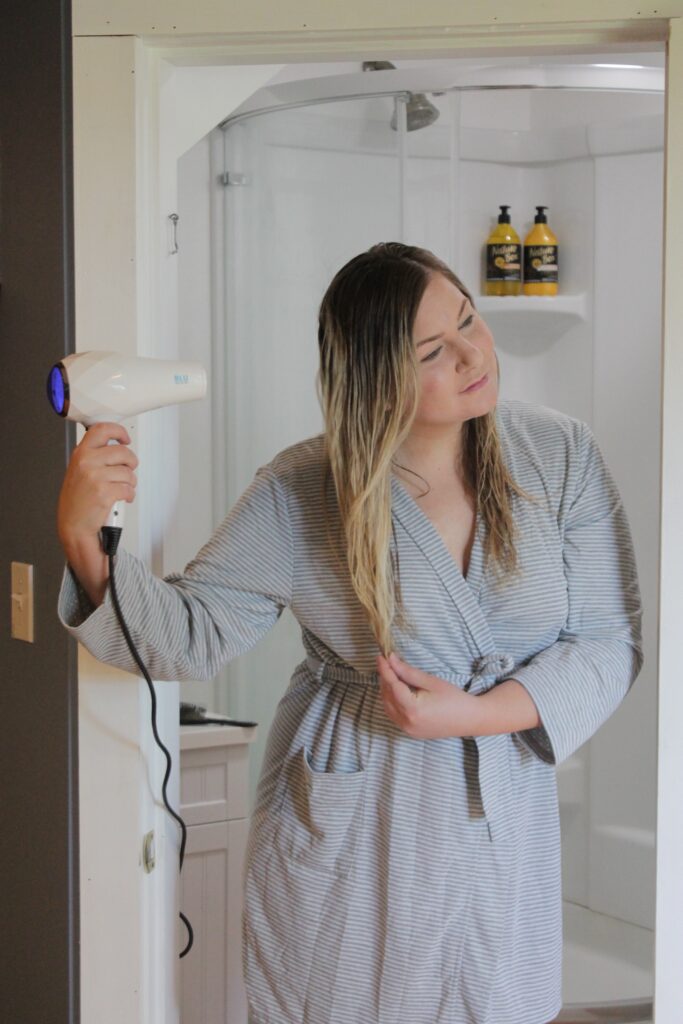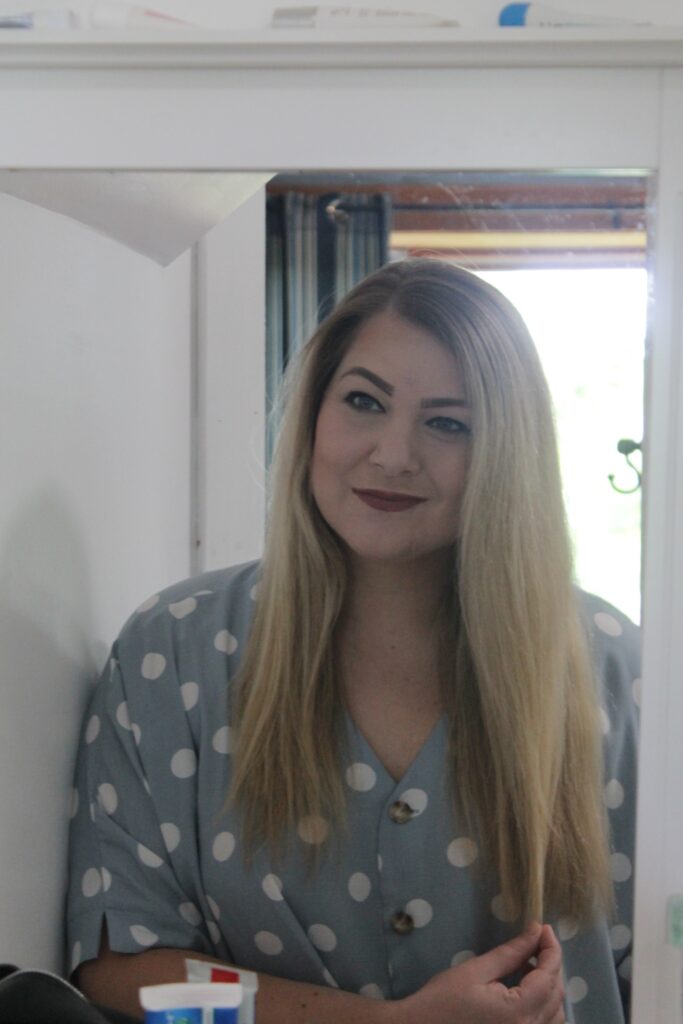 CURL YOUR HAIR WITH A CURLING WAND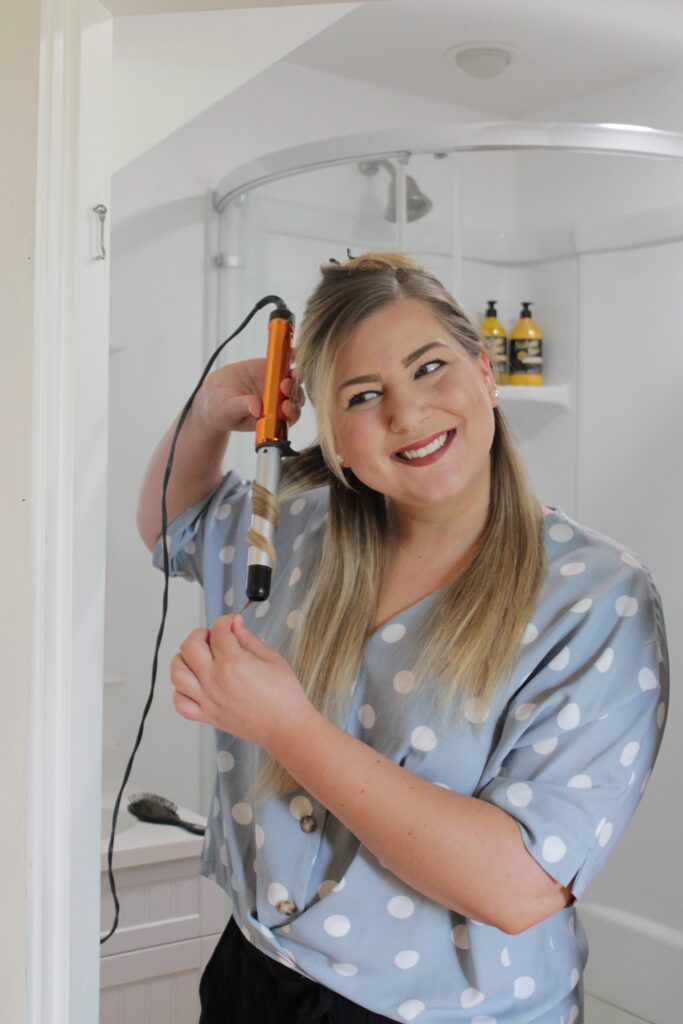 This step is essential! Obviously, you ideally will use an actual curling wand for this part. If you don't have a curling wand, you can use a curling iron, just ensure you don't use the clamp. Basically, you will follow the same steps but keep the clamp open the entire time.
I have extremely long, thick hair, so I curl my hair in three sections. Depending on your hair length/thickness, you might only need to curl in two sections. I use my alligator clip to hold up the top two sections of my hair and brush out the bottom.​
Holding your curling wand down, start with the back layers of hair and twirl it around the wand. To achieve the most natural look for the beach waves, alternate which way you curl your hair! So, I start with the first piece curled towards my face and the piece next to it away from my face. Repeat this for the entire bottom section of hair.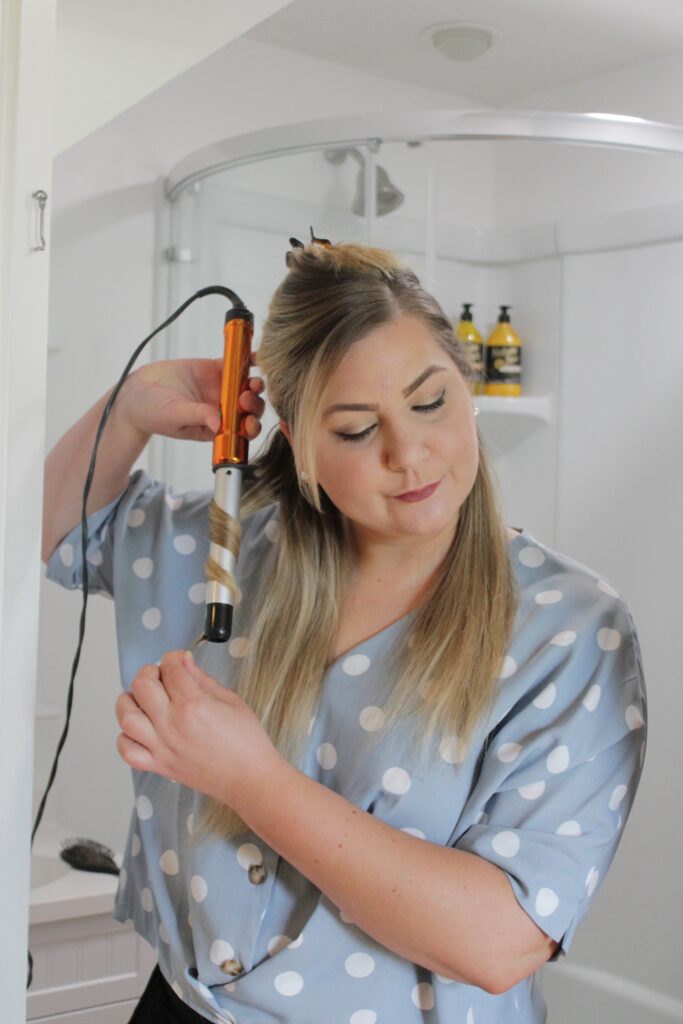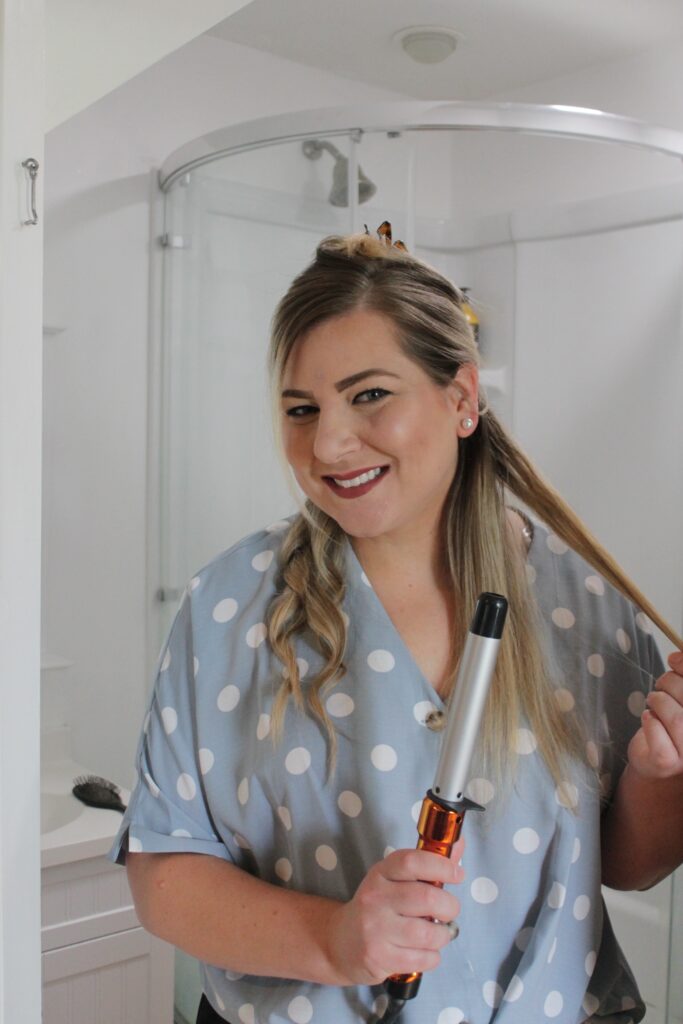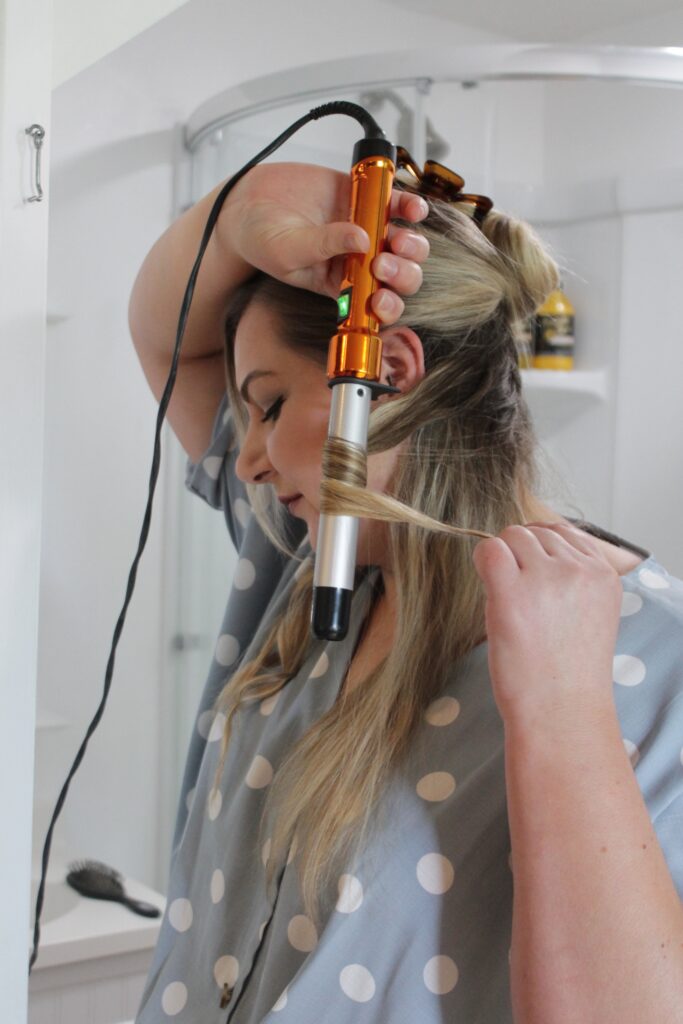 Let down the second section of hair, using the alligator clip to keep the top layer secure. Don't worry about needing hairspray quite yet! It's good to let your hair naturally fall/cool off to achieve that wavy look. Repeat the same process on this section of hair. Hold your curling wand down, start with back layers and curl to and away from the face.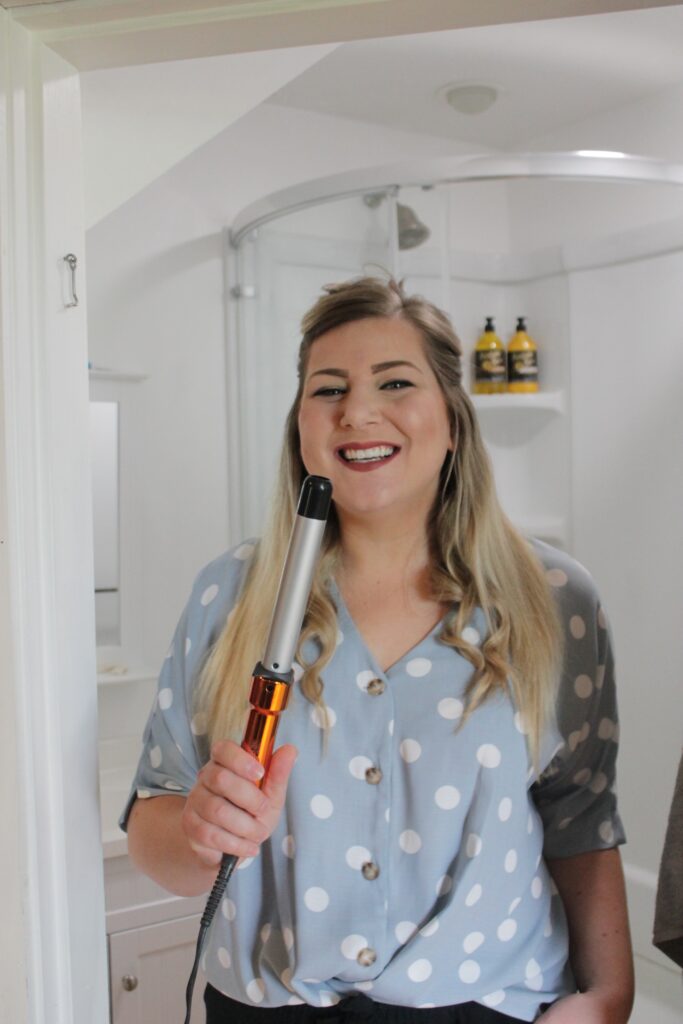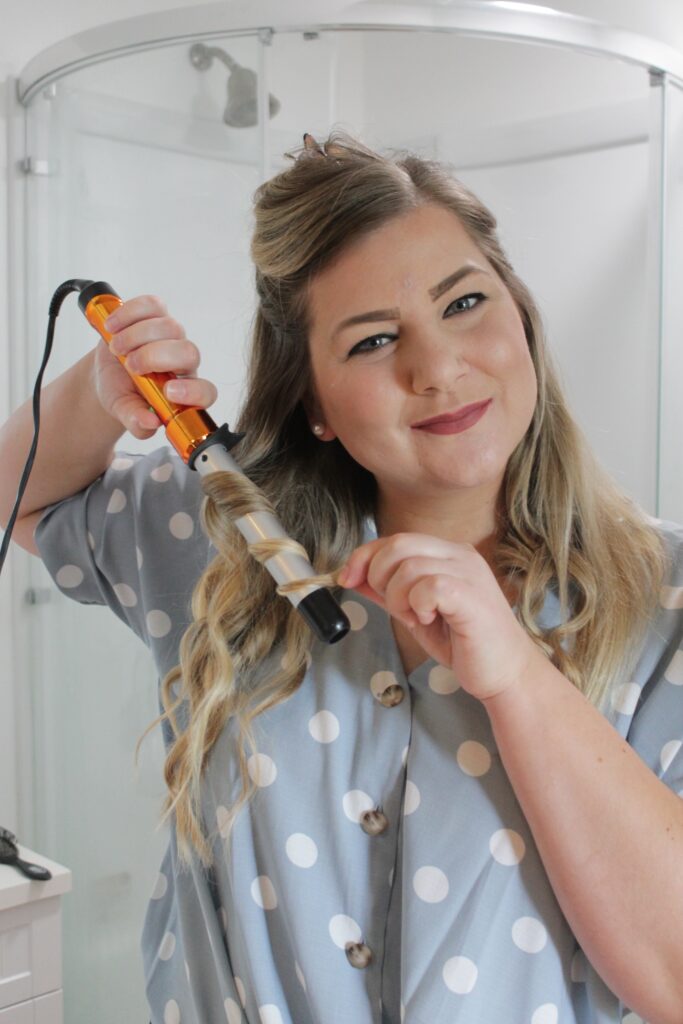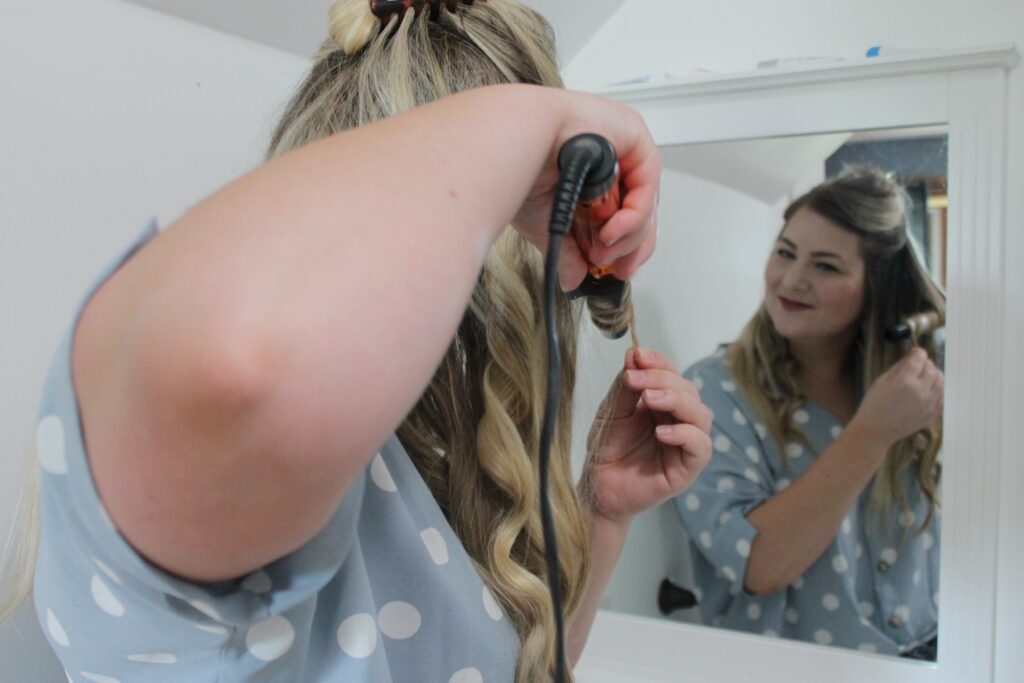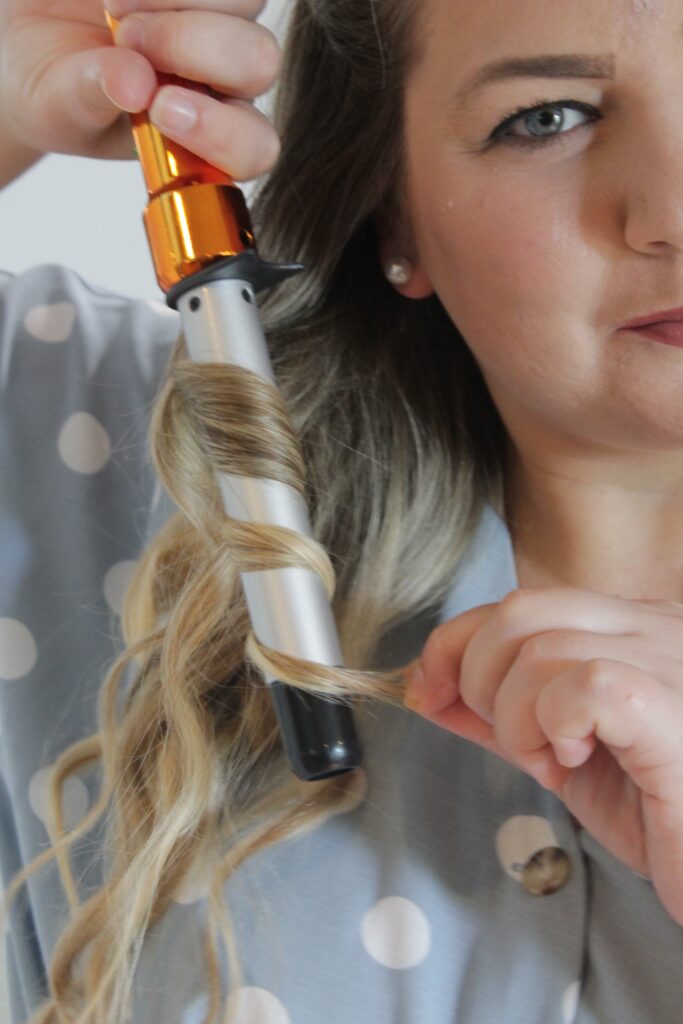 Let down the final section of hair. Since this hairstyle has braids, I always keep my parted to one side and braid the part with more hair. If you prefer a middle part, it will still achieve the look, so do what you feel most comfortable with! Repeat the same curling process until you are done.​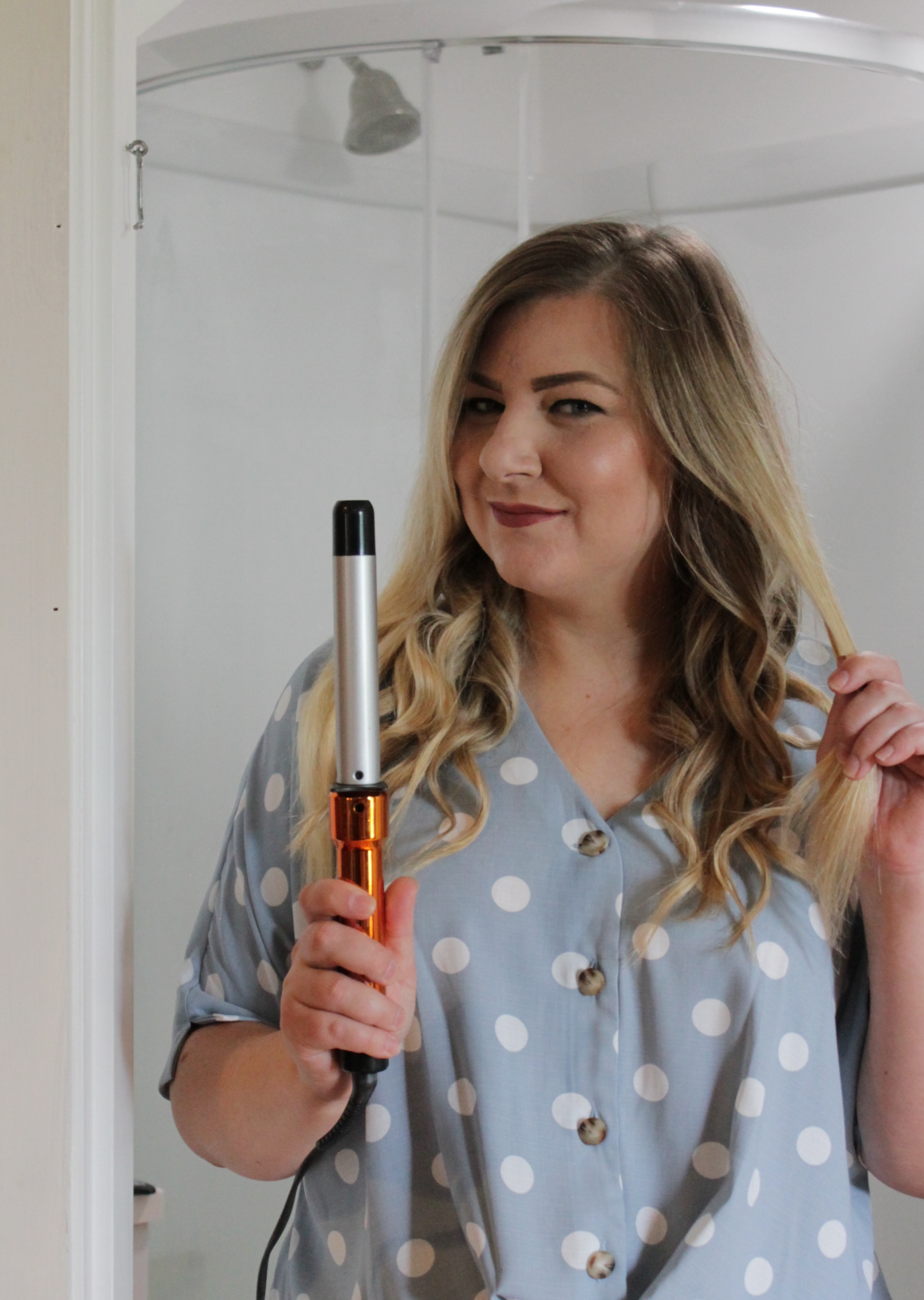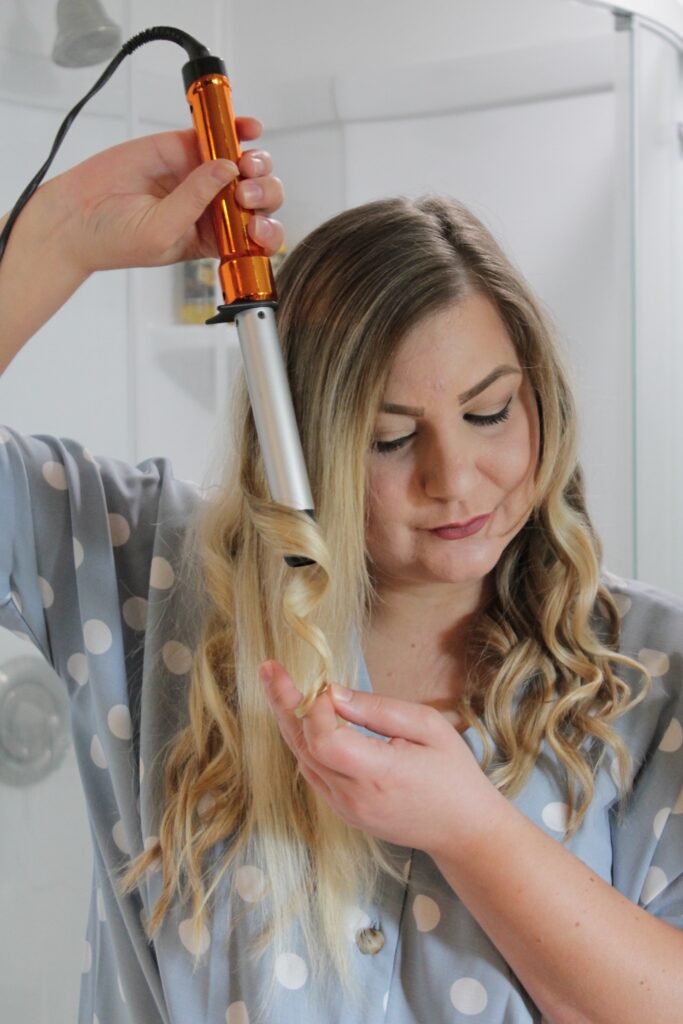 Hooray! You are done curling your hair.
USE BRUSH OR FINGERS TO COMB THROUGH HAIR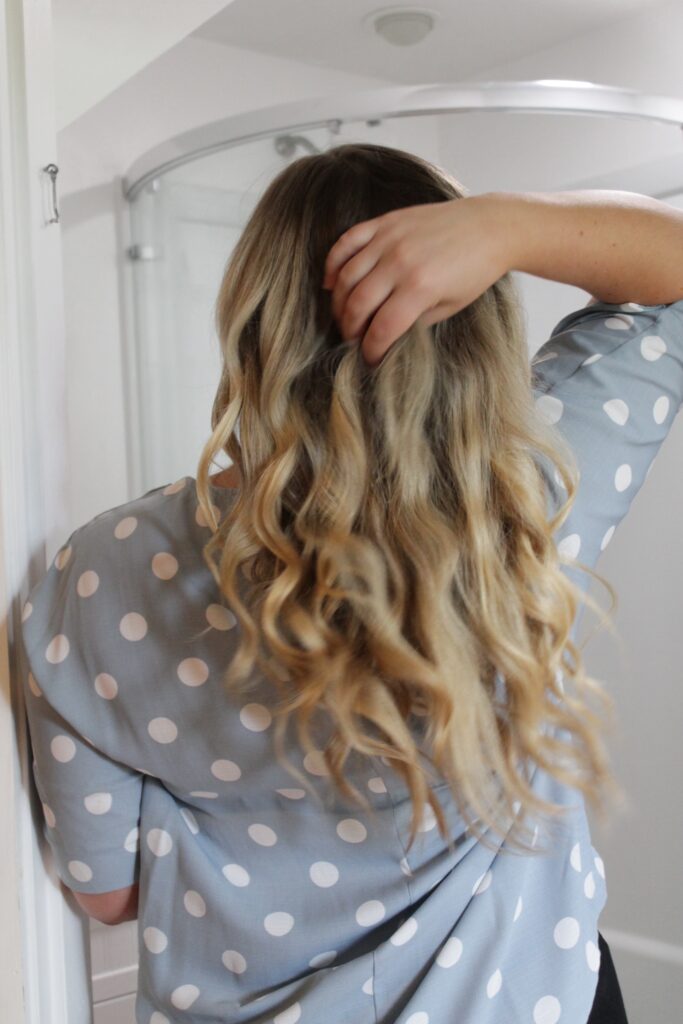 Let your hair cool for a moment, then using your fingers or a brush, gently pull down on your hair/curls. It really depends on how you want your hair to look. Doing this helps it look more natural, but if you're like me, my curls eventually fall on their own, so I lightly go through my hair with my fingers. You can also tip your head upside down and work your hands through it.​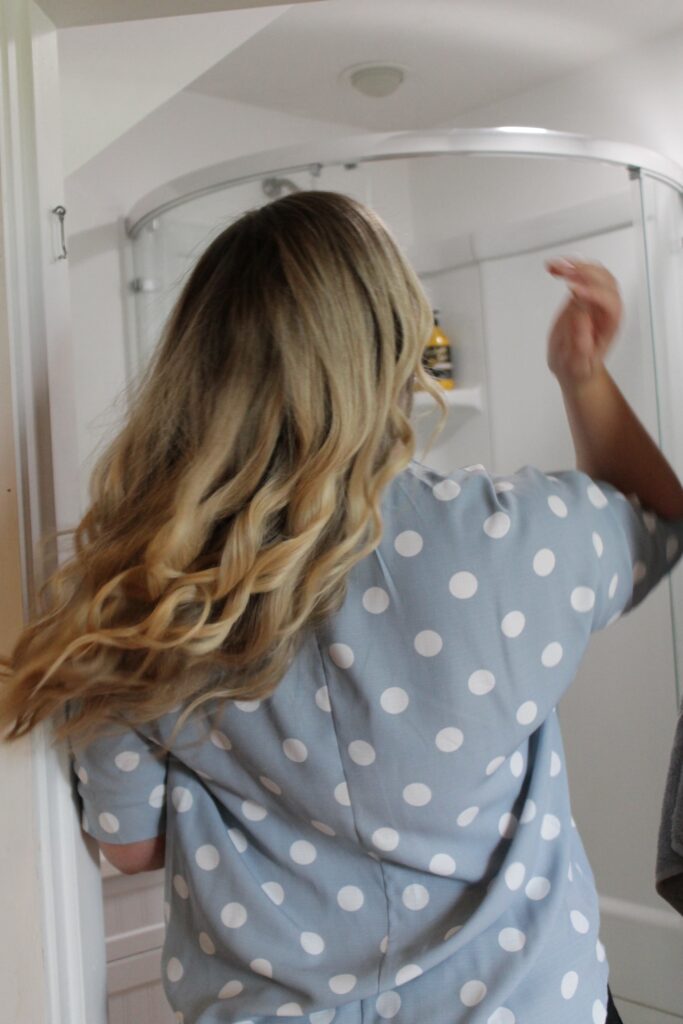 BRAID THREE PIECES OF HAIR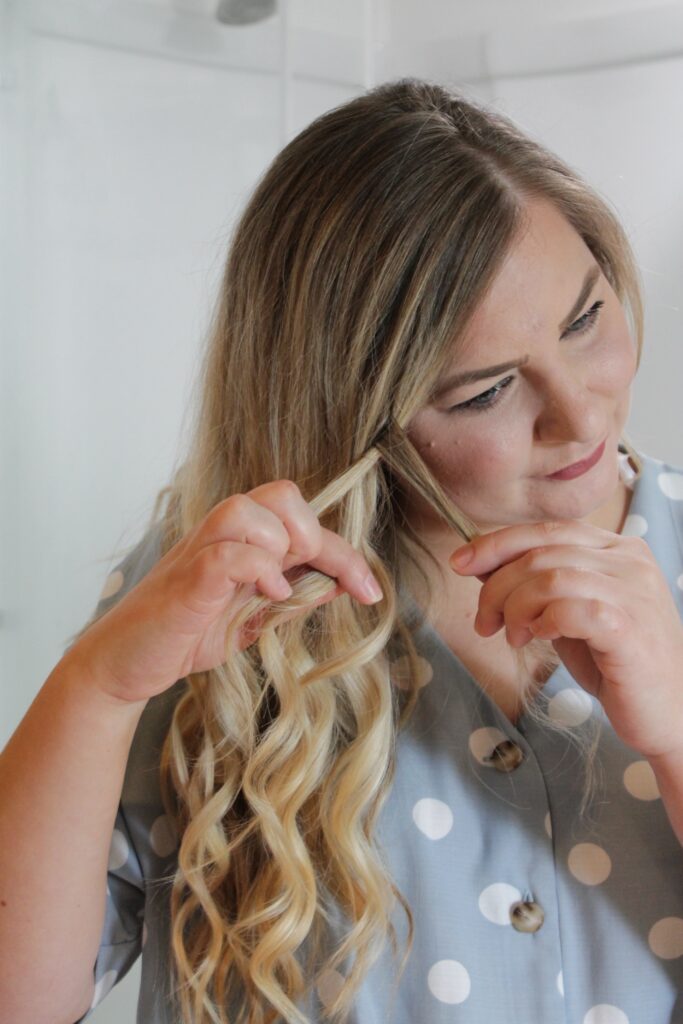 Next, take about a half inch of hair right at the front of your face for the first braid. Braid it all the way down, but don't secure it yet. Repeat the process with another half inch piece of hair right next to the first braid (no need to secure yet). Repeat again for a final time.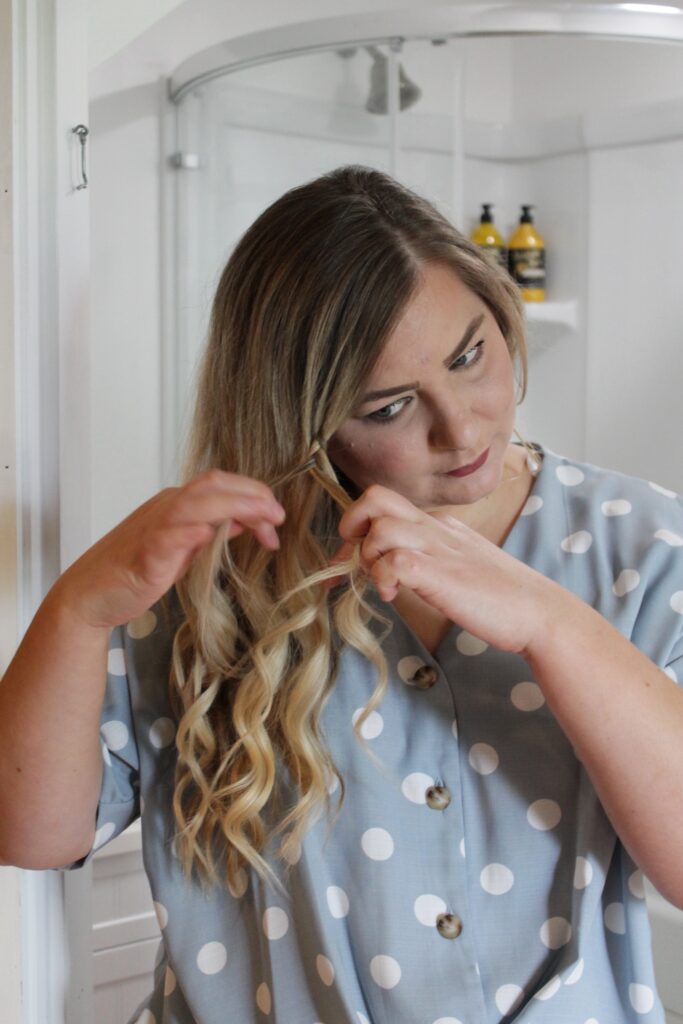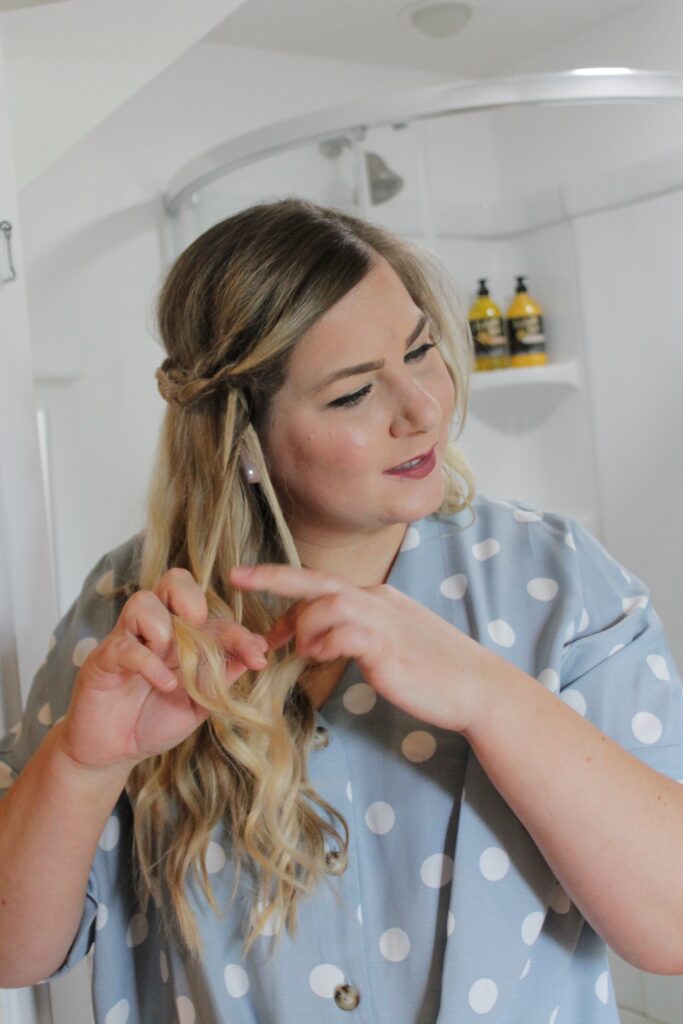 You should have three small braids now. Next, braid the three small braids together. This will give a multi-twist, chunky yet sleek look that ensures you can enjoy any summer activity without having to constantly push hair away from your face!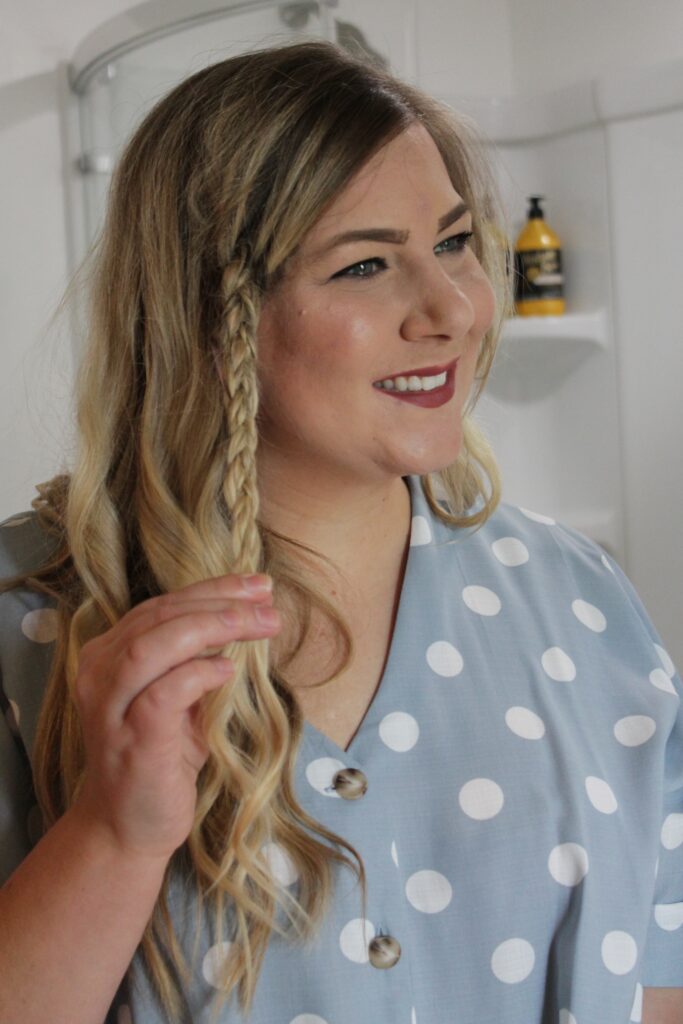 SECURE WITH HAIR CLIPS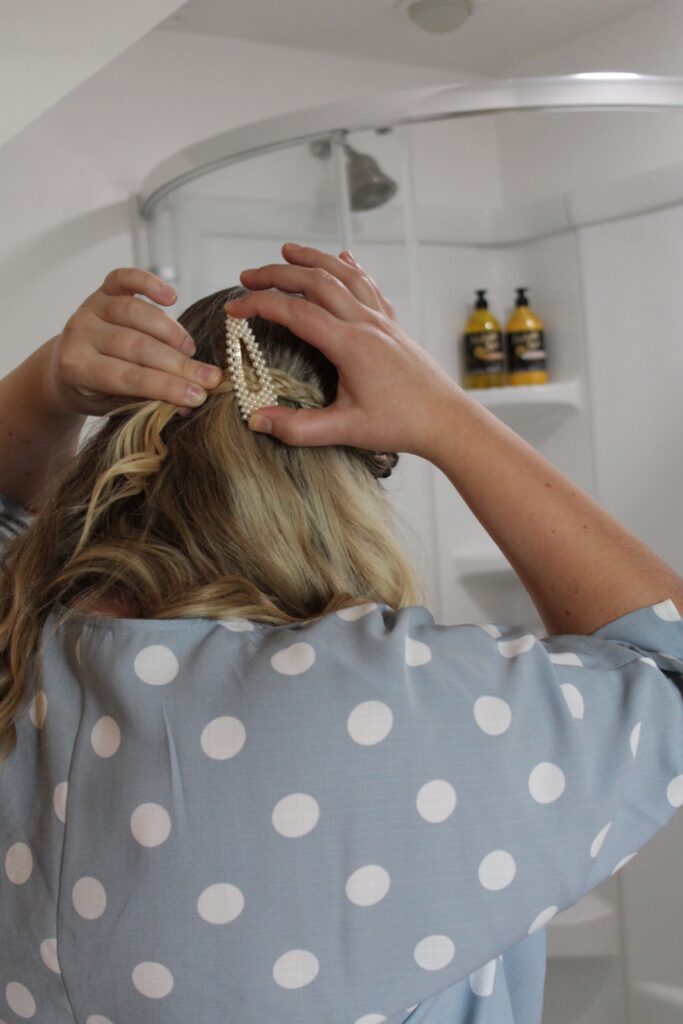 Finally, secure your final braid (made up of three smaller braids) with a pearl clip. For a very trendy look, use two clips! I love the way these pearl clips are different sizes and help complete the look.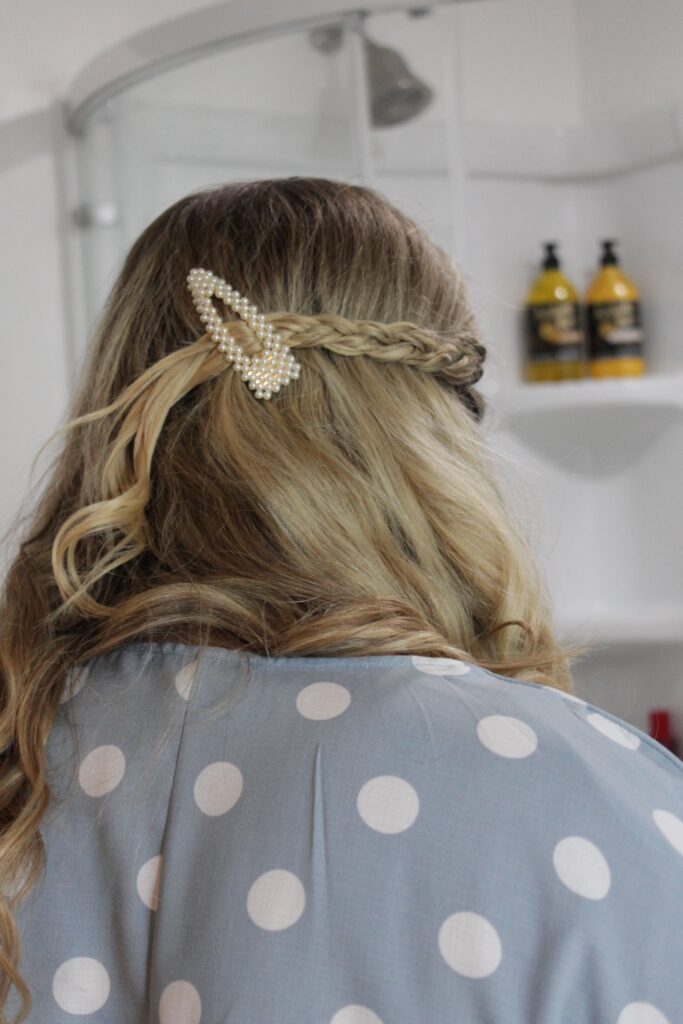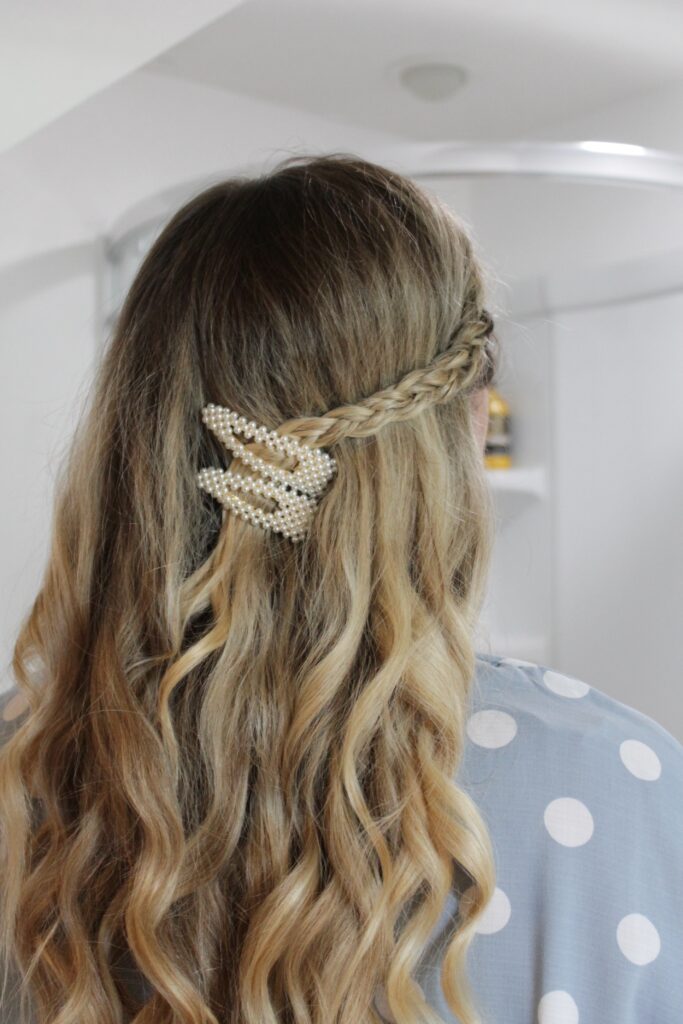 SPRITZ WITH HAIRSPRAY
Finally, use just a bit of hairspray throughout your hair to help hold your waves. BUT just a little bit! To keep that beachy wave look natural, your waves should have flexibility.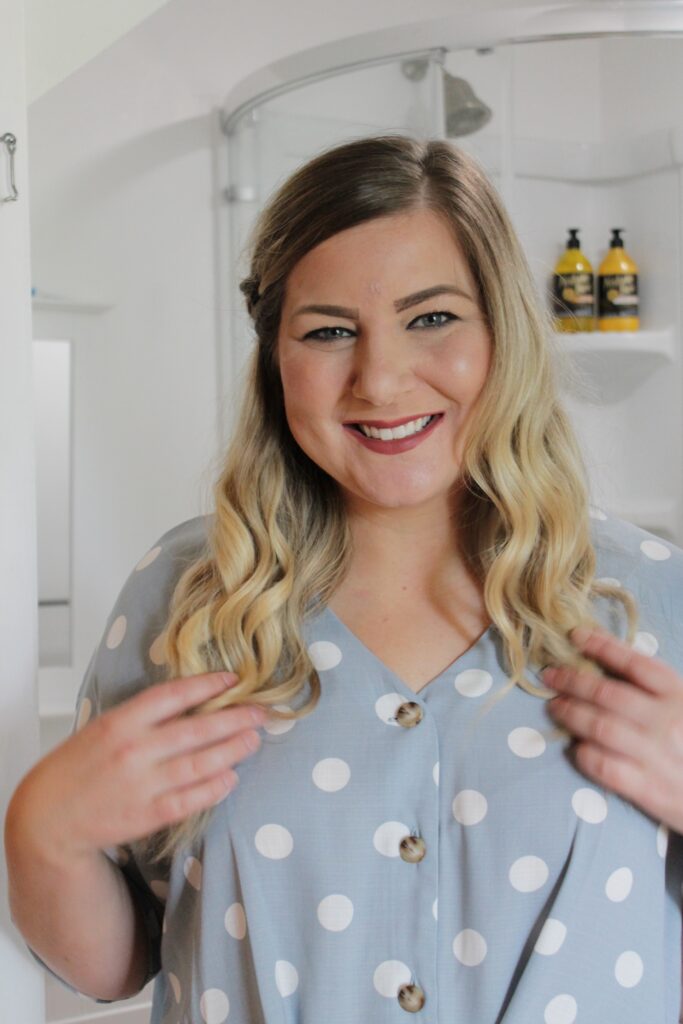 And that's it, you're done! This simple summer hairstyle will give your overall summer look a beautiful, beach wave while ensuring your hair is out of your face.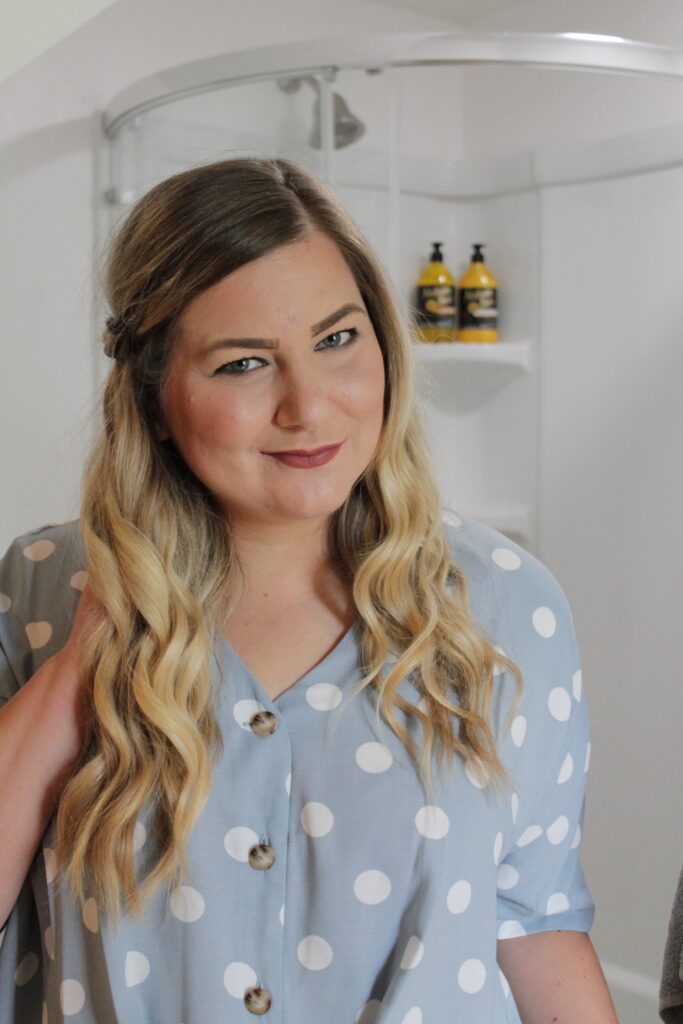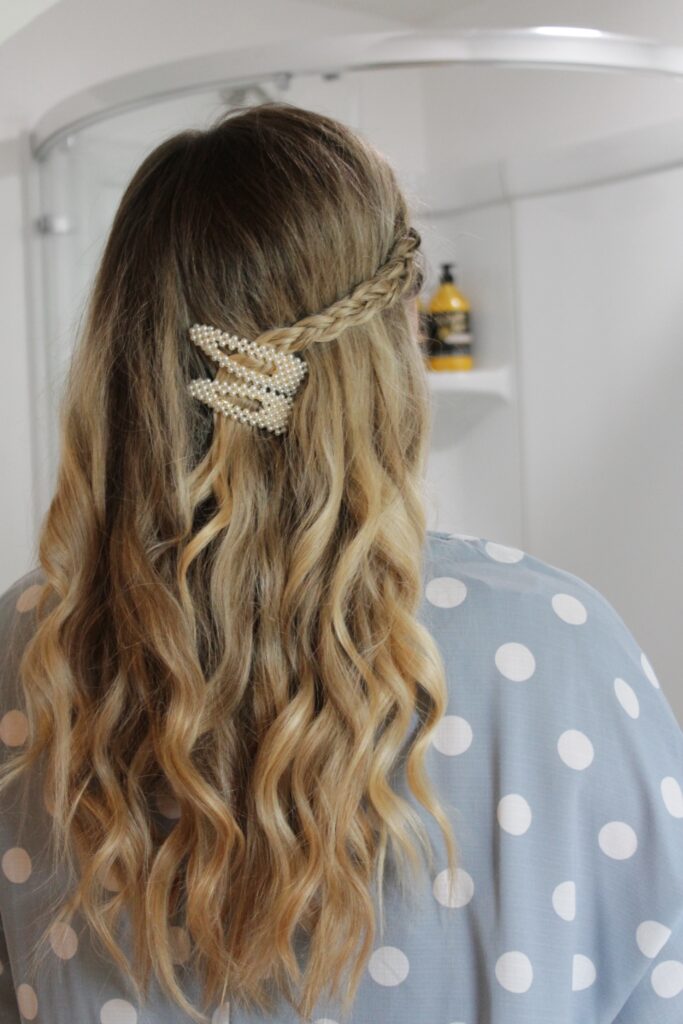 And thanks to Nature Box™ 100% Cold Pressed Macadamia Oil Shampoo & Conditioner, you won't have to worry about frizz and can be confident everyone will be starring at your hair for all the right reasons. Be sure to check out your local CVS and try out the Nature Box™ 100% Cold Pressed Macadamia Oil Shampoo & Conditioner set today!
What summer hairstyles are you going to try this year?