We are still settling in from the move (after a busy week before my sister's wedding and a week where both of us got sick), I am finally starting to hang some things on the walls (okay just two pieces, but better than nothing)! As we start to organize and I've become more acquainted with the space and feel of our apartment, I have started making a huge wish list in my mind of what I'd like to add to our new home. But just like with fashion, home decor and furniture adds up quickly, so I like to try my best to decorate based on a budget and thrift at Goodwill or antique malls when I can. Some of my other favorite places to shop for home decor while staying on a budget are Home Goods, TJMaxx, Kohl's, CB2, HauteLook and of course, good old IKEA!
I would LOVE to see the above items in our apartment sometime soon though! Most of these pieces are pretty affordable at least.
Bird, Dresser, Rug, Candlesticks, Pillow, Plant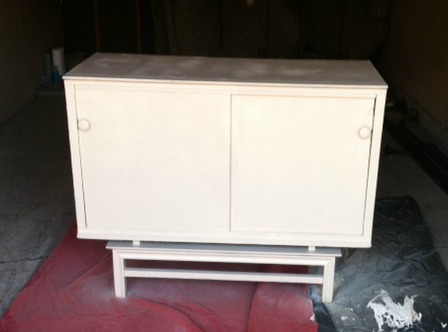 If you follow me on Instagram, you  might have seen that I finally spray painted my grandma's old TV stand on Saturday. It is a special gem from the 70s and I am excited to have it because it will be a great way to remember her every day! She used it as a buffet/side table and we plan to do the same. Can't wait to bring it into the apartment soon!