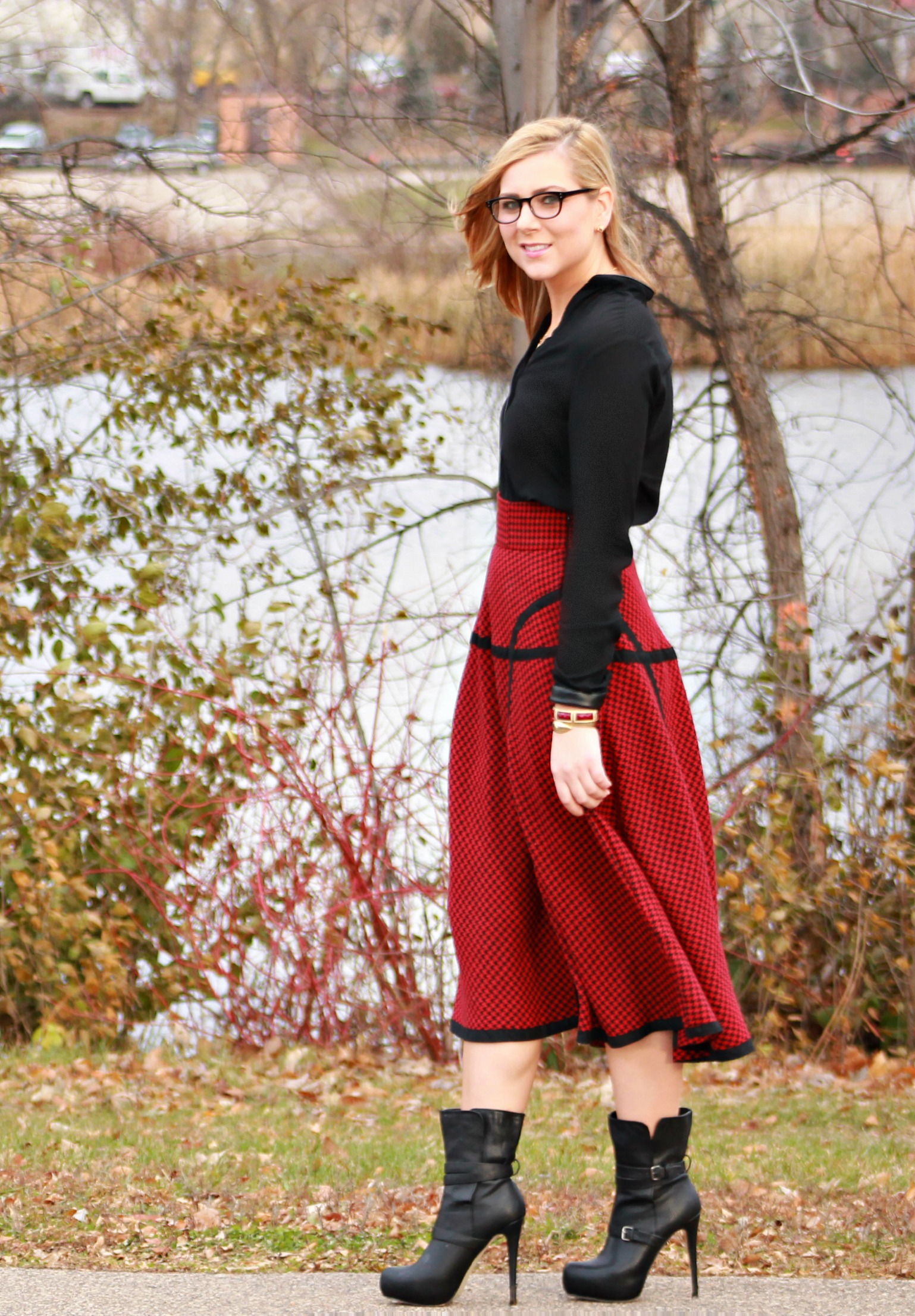 When eShakti contacted me to review one of their fall items, I was stoked because I have had such a good experience with them before (see previous posts about their dresses here and here). I decided to customize this mini houndstooth print skirt and make it a midi for a couple reasons. 1). Obviously I can now wear it to work and 2). I LOVE midis. I think they are gorgeous and modest, yet are still sexy. Anyway, once again I am astounded by the high quality of the fabric, the fit and the fact this gorgeous skirt has pockets. If you haven't yet, you must check out eShakti, especially for your upcoming holiday needs. They make gorgeous dresses, skirts, blazers, etc. From my experience with them, you will not be disappointed!
I also had a chance to try out this Womens V Neck Long Sleeves Black Shirt from Aupie, a Womens Fashion Online Store. I joined their blogger program, if you are interested you should check them out and join the program as well! This blouse has a very soft, silky feel and the faux leather details around the sleeves are the perfect touch to give it more of an edgy feel.
I paired this blouse/skirt with some tall booties from JustFab to complete the edgy feel. And who can resist a good pair of glasses (mine are fake, but sometimes I still wish I wore them because I think glasses are so chic)!?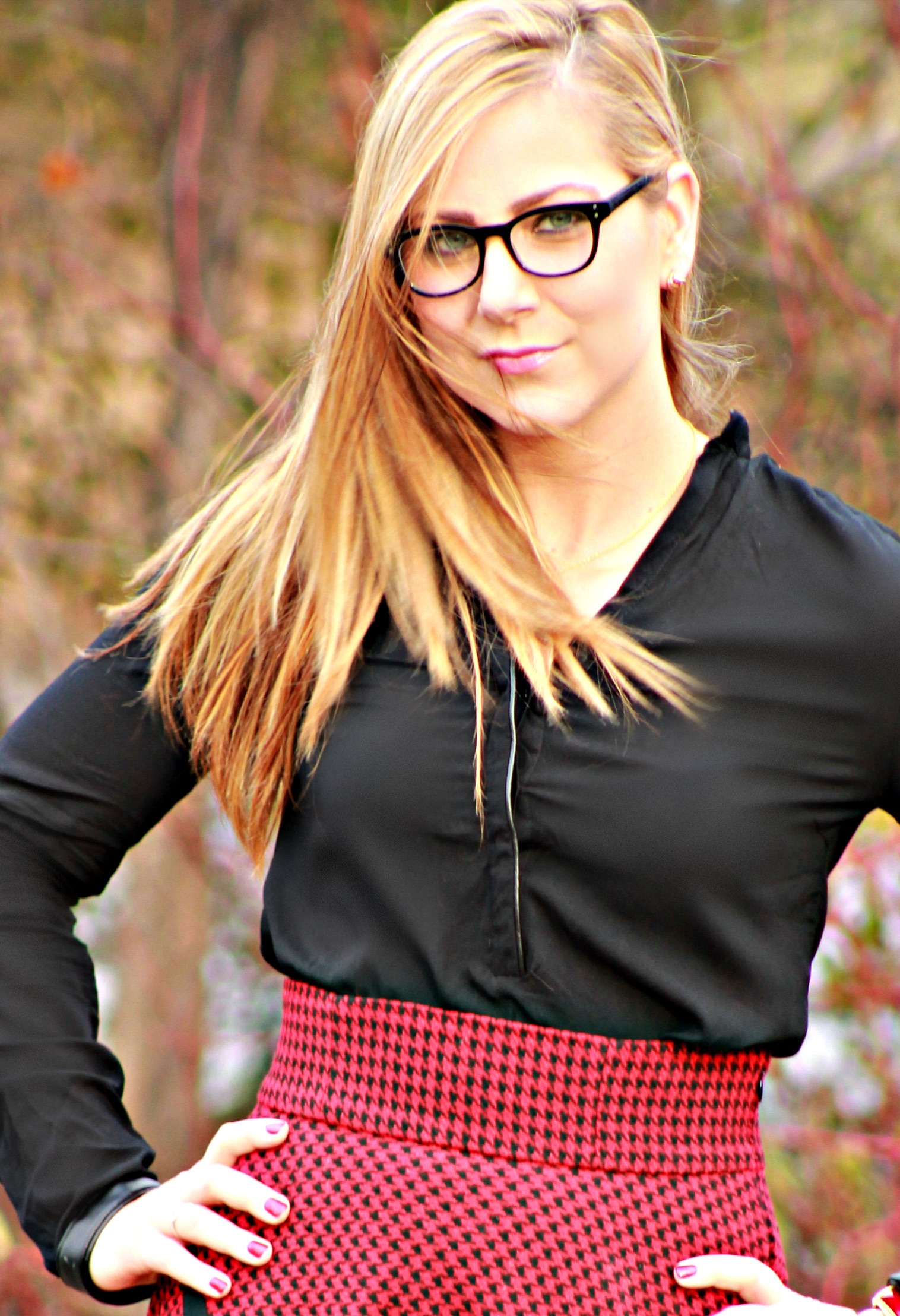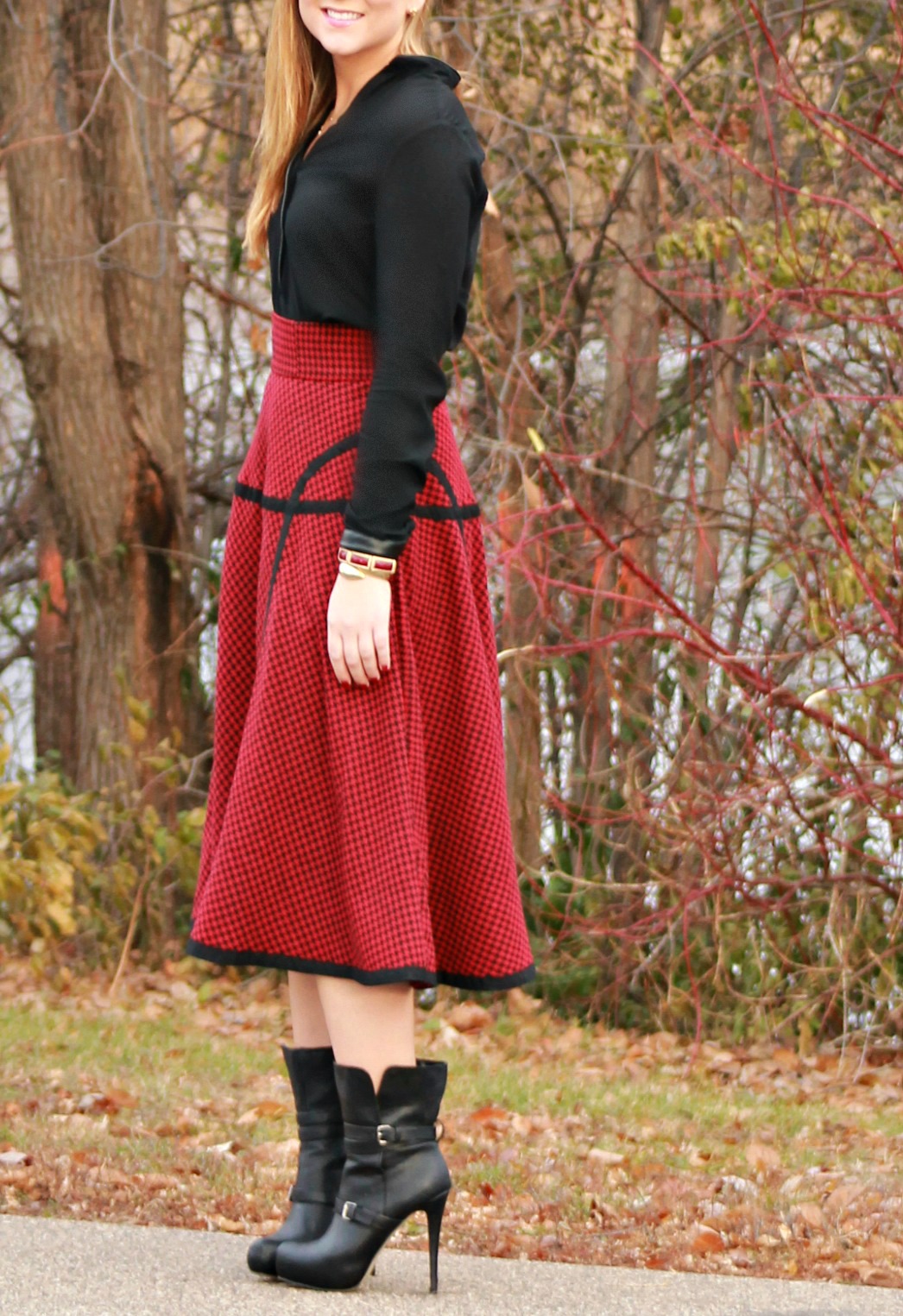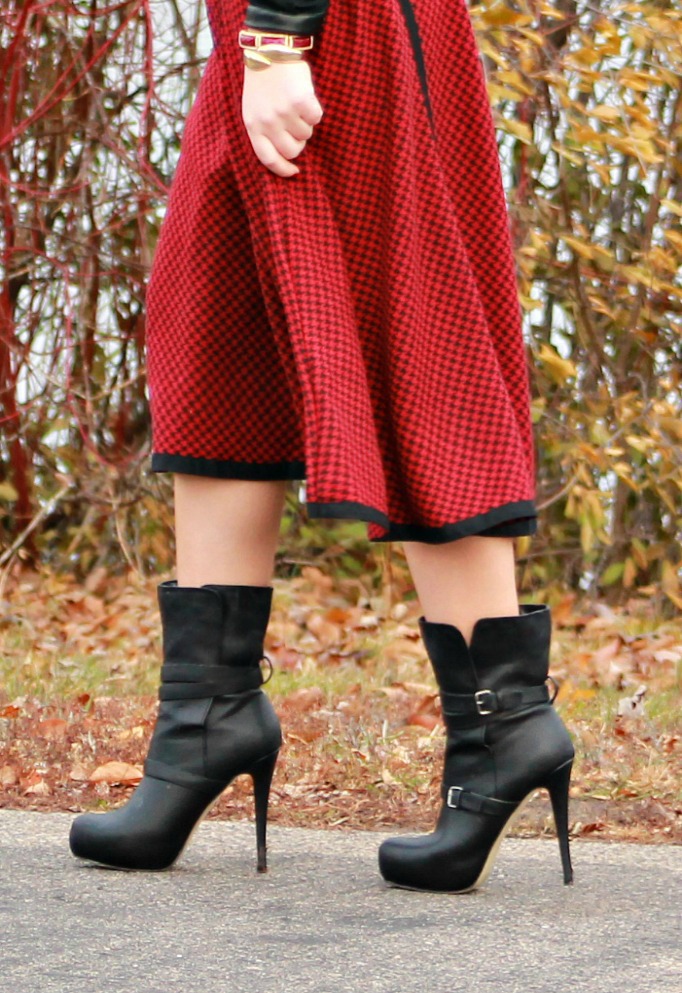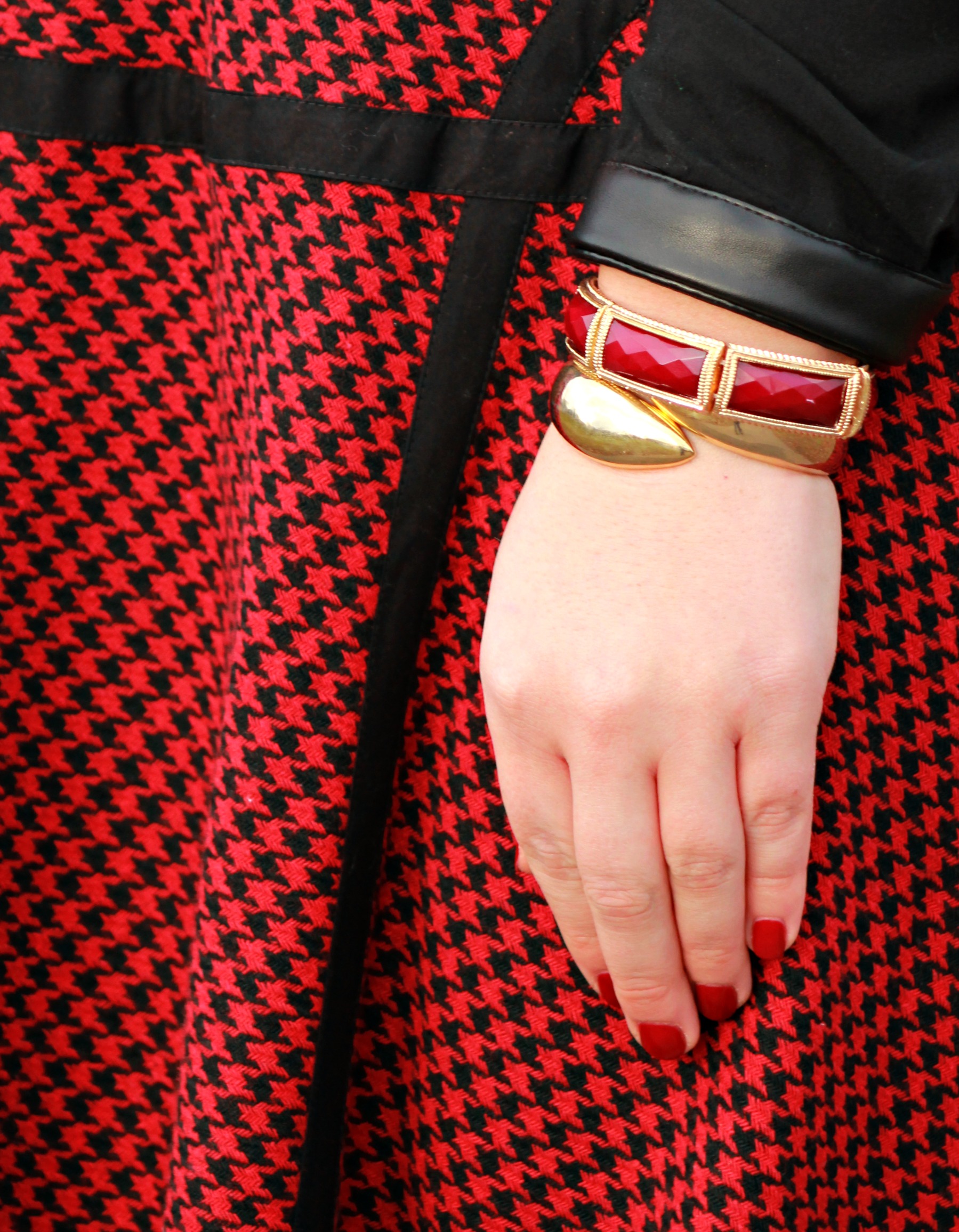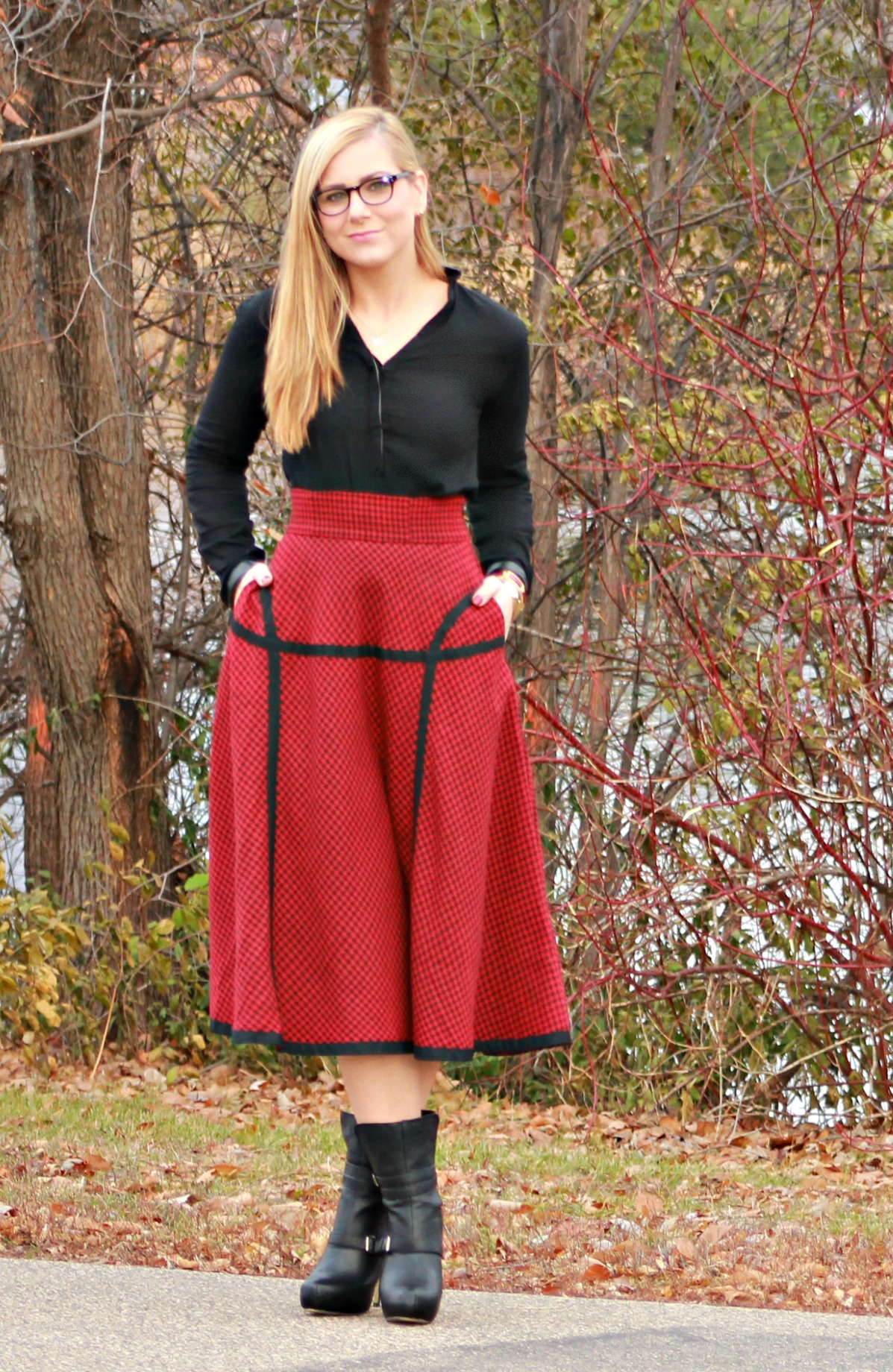 Womens V Neck Long Sleeves Black Shirt, c/o Aupie
Skirt, c/o eShakti  (Customized to midi length)
Booties, JustFab
Glasses, Firmoo (Similar)
Bracelets, Gift (Similar) & Nordstrom Rack (Similar)