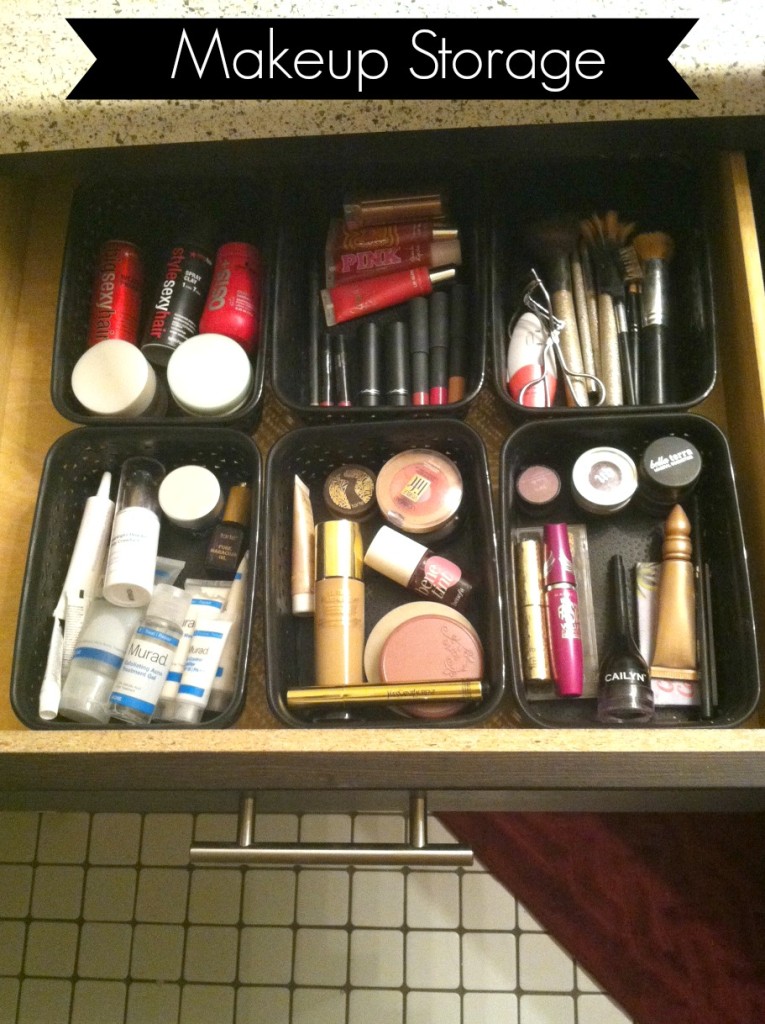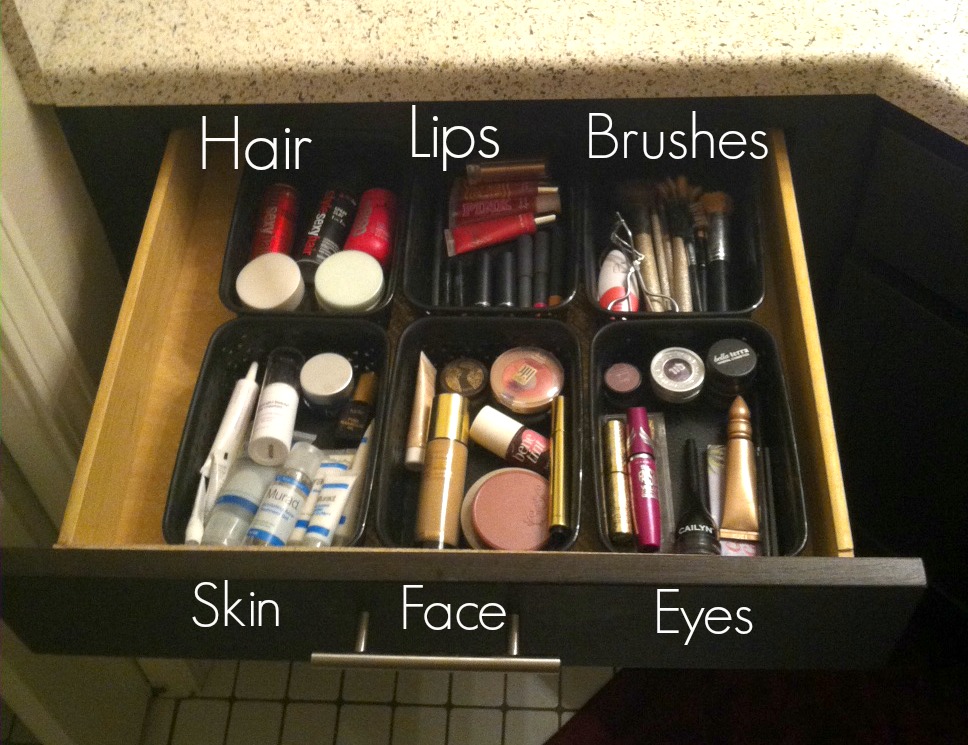 Now that I have an actual drawer in my bathroom, it has been so easy for me to organize my makeup and KEEP it organized each and every day. Before I bought these bins, I literally just had all of my makeup shoved in there, no organization at all. I bought six small plastic bins from Target ($3 a piece) and organized by what I use things for: skin, face, eyes, lips, hair and then brushes/tools. I have been able to get ready faster each morning and leave the bathroom clean and tidy. Buy similar baskets here or check in Target stores! I also bought two bigger bins where I put all of my extra randoms (vitamins, nail polish remover, extra makeup/skin care products I have stoked up on from Ipsy, etc.) and one for all additional hair products that I might not use on a daily basis (detangler spray, heat protecting spray, scrunch spray, etc.). I am getting more and more into makeup, so I might need to organize my makeup even more at some point, but for now it all fits in these bins!
If I didn't have drawers in my bathroom I would definitely be purchasing some these clear storage makeup drawers, probably a couple to stack on top of each other and then similarly organizing by type of makeup, or where the makeup is used. Amazon has a ton of great beauty storage options, so you can check more out there.
And if you are a beauty guru, then you might want to check out this post from Carli Bybel on how to organize all of your makeup goods!